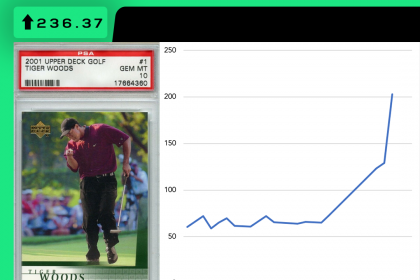 Wow… the 2001 Upper Deck Tiger Woods RC PSA 10 has been on an absolute rocket ship over this past week. In April alone, this card jumped nearly 250%, as it is now selling for over $200. There have been 35 auction sales in April and a slew of buy-it-nows. The trend you're seeing is comprised of all auction sales, and then yesterday's value is the $255 auction averaged with the buy-it-now sales of the day.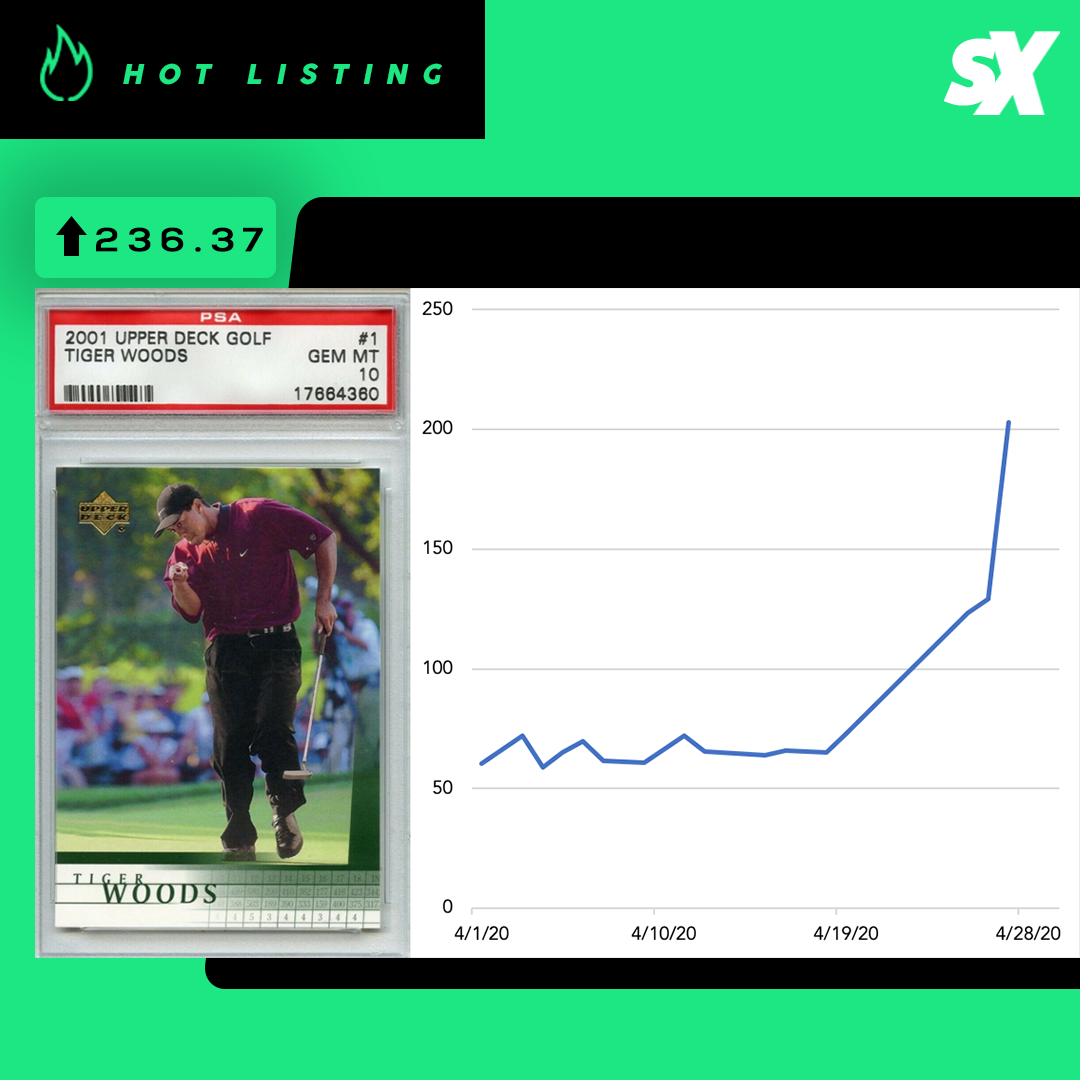 As for the supply of this card, think 2018 Prizm Luka Doncic RC PSA 10. The only difference is the total Luka population is much lower, since the PSA 10 rate is much higher. This Tiger RC has 8,622 PSA 10's in circulation, with only a 43.87% PSA 10 rate. Do you see this card as a true investment, or just another card running up in price during due to the hot market?
Sign up for The Daily Slab email to get the most up-to-date sports card insights straight to your inbox.