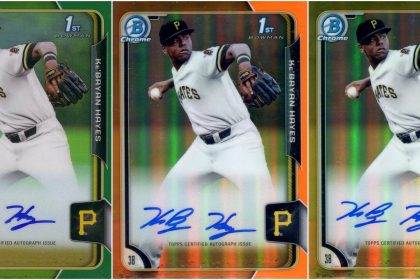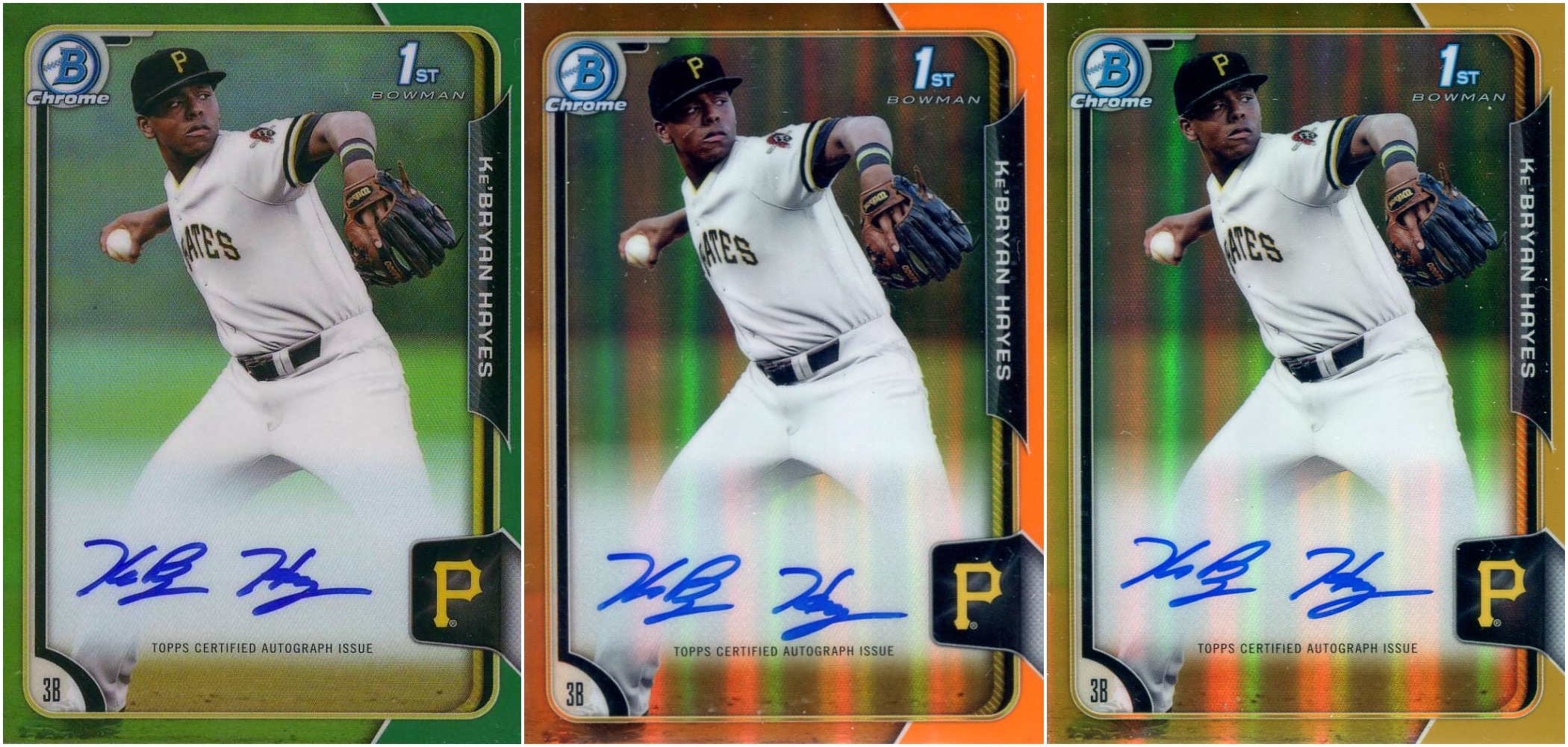 What's your favorite tool when looking to invest? Is it a big hit tool like Nick Madrigal? Mabye its a big power tool like Nolan Gorman? It could even be insane speed like Victor Robles. What you're probably not looking for is big time defensive tools like Pirates third base prospect: Ke'Bryan Hayes.
Prospect Overview
When looking at Hayes, it's easy to pick out what makes him special. Fangraphs projects him to have plus-plus defense at third base with a plus throwing arm. That combination won't make him Arenado or Machado, but it definitely sets him up as top five defensive third baseman in baseball, if not top three. Hayes' defensive value gives him an extremely high floor. He can be a 2 WAR player based on the strength of his defense alone.
The nice thing about Hayes is that while his defense is special, it's not the only thing he's got going for him. In each of the last three years, his AVG and OBP have trended upward, leading to a AA slash line of .293/.375/.444 this past season. He set career highs in hits, doubles, homer, XBH, and walks and tied his career high in triples. He also got to double digit stolen bases for the second time in his career. All of these stats are backed up by his projected tools. Fangraphs and MLB Pipeline both give him a plus hit tool and above average speed.
Where they disagree is in the power department. Fangraphs thinks his power will be slightly below average, while MLB Pipeline gave him an average power tool.
If there is anything I'm worried about, Its Hayes' power at PNC park. According to Baseball Prospectus ball park factors, PNC ranks second to last for righties in home runs per game, 42nd out of 60th for triples per game, and 30th out of 60th for doubles per game. Those aren't ideal conditions for a right handed hitter with limited power. The silver lining for Hayes is about 27 games a year, for the Pirates, will take place in Milwaukee, Cincinnati, or Chicago. All three of those parks rank in the top half for righties in doubles, triples, and home runs.
Prospect Outlook
Once again, Hayes has an incredibly high floor thanks to his top of the line defense at third base. In addition to the defense, he has a good eye at the plate walking 11% and striking out only 16.5% of the time last season. He makes good contact and has an all-fields approach (39% pull/29% center/32% oppo), along with the ability to steal double digit bases every year.
If he keeps trending in the right direction, I think he could settle in to that .280-.300/.360-.400/.400 sooner rather than later. If the Pirates work with him on tinkering his swing, he could tap into more power and the park factor won't be as big of a hindrance. He is one of the few guys in the minors I could see achieving double digit doubles, triples, homeruns and steals in a season.
One important point, besides park factors, that could limit Hayes short term value is positional competition. The Pirates have both Jung Ho Kang and Colin Moran covering third base. While neither of the guys are long term answers at third, they could serve to delay Hayes' promotion to the big leagues.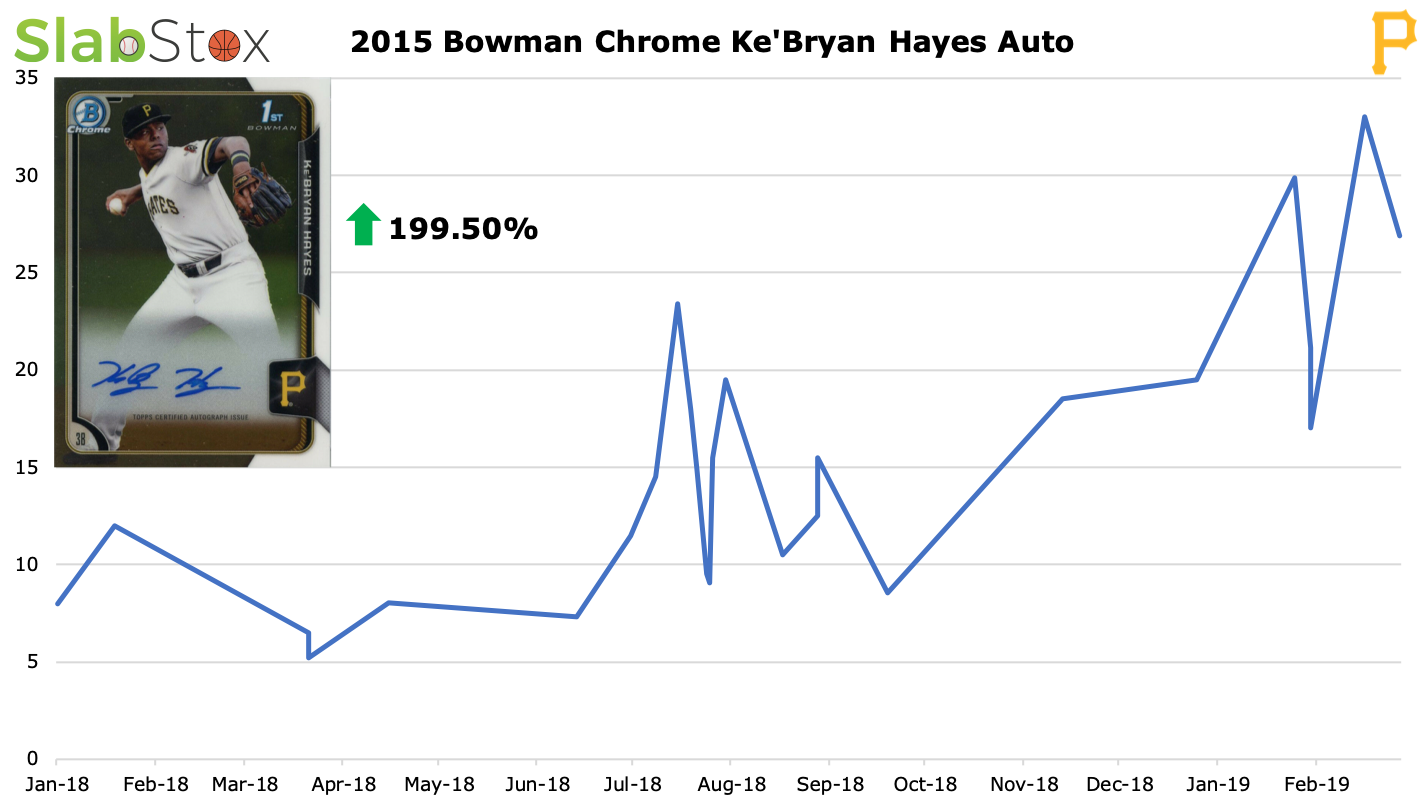 Investment Outlook
Hayes base autos are currently in the $26 range. If you couldn't tell, I'm a huge fan of Hayes. I think he has a chance to be a top five third baseman in baseball. I could see him, at his peak, being a .300/.400/.400 hitter with gold glove defense.
I could also see him not make an adjustment to tap into more power which mixed with PNC park factors would limit his upside to a good average, good on-base, low power offensive third baseman.
While that's valuable from a baseball standpoint, it's not as valuable from a investment standpoint. Currently, I view his base autos as a bit low but not insanely low considering his skill set. I could see myself buying up to the $32 range for a base auto, keeping in mind he's only a tweak or two away from becoming way more valuable.
*SlabStox LLC, Aaron, nor I own any cards of Ke'Bryan Hayes.
*All unattributed stats are from Fangraphs.