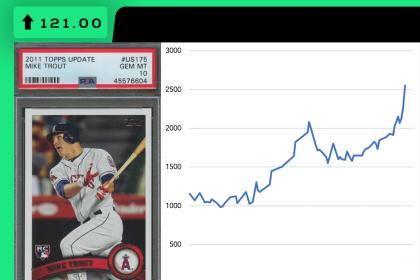 2020 – Year of the Trout? Yesterday, buy-it-nows were FLYING off eBay of the 2011 Topps Update Mike Trout RC PSA 10. The last auction to sell got $2,278 on May 5, but on May 6, ten BINs sold for an average value of $2,553. The lowest BIN available on eBay is $2,950, so sellers are definitely holding out for more movement in this market.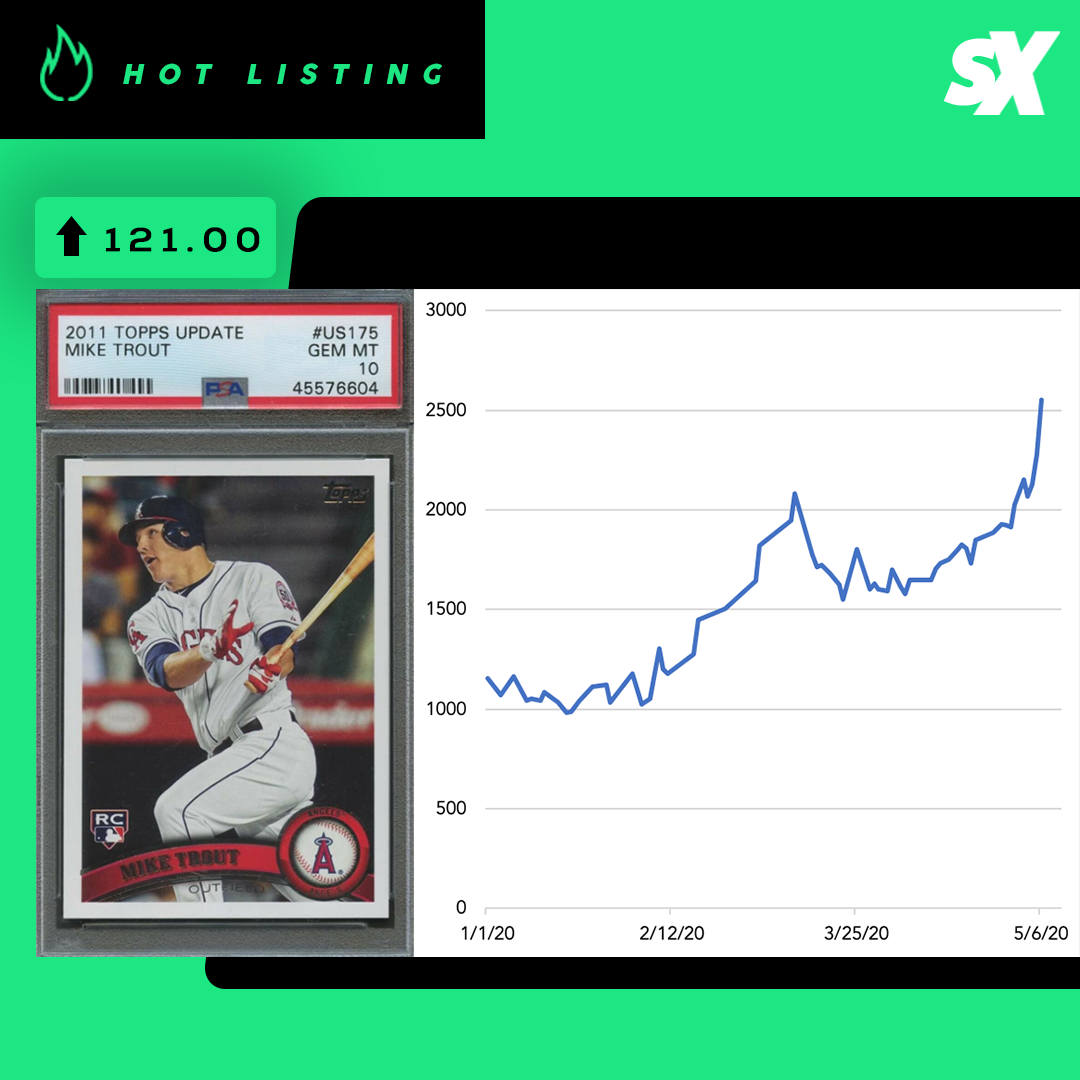 For the first month of this year, this card could be had for ~$1,000. As people saw the LeBron 2003 Topps Chrome RC PSA 10 catapult in value, more confidence was put into Trout doing the same. Well, it's definitely paying off now for those investors (or prior investors who got in for super cheap), as it's increased 121% in 2020. As for the supply of this card, there are 4,727 PSA 10's in circulation (65%), and over 100 eBay auctions have sold in 2020.
Does this card have the ability to go full LeBron on us and get over $5,000? An easy counter point is the global basketball market helped the LeBron reach peak prices, but we are talking about possible baseball GOAT, Mike Trout here…
Sign up for The Daily Slab email to get the most up-to-date sports card insights straight to your inbox.