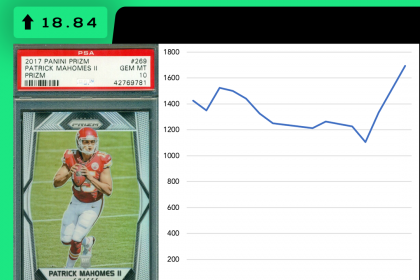 After an anticlimactic three quarters of football, the 4th quarter of Super Bowl 54 was Mahomes' time to shine. Down 10 points with 7:13 left in the game, Mahomes launched a 44 yard pass to Tyreek Hill on 3rd and 15 to keep the game alive. Mahomes and the Chiefs then went on to score two more touch downs to complete a comeback consisting of 21 unanswered points. Mahomes was lights out in the 4th, leading to him winning a Super Bowl MVP trophy at 24-years-old. He became the youngest player ever to secure both a league MVP trophy (last season) and a Super Bowl MVP trophy.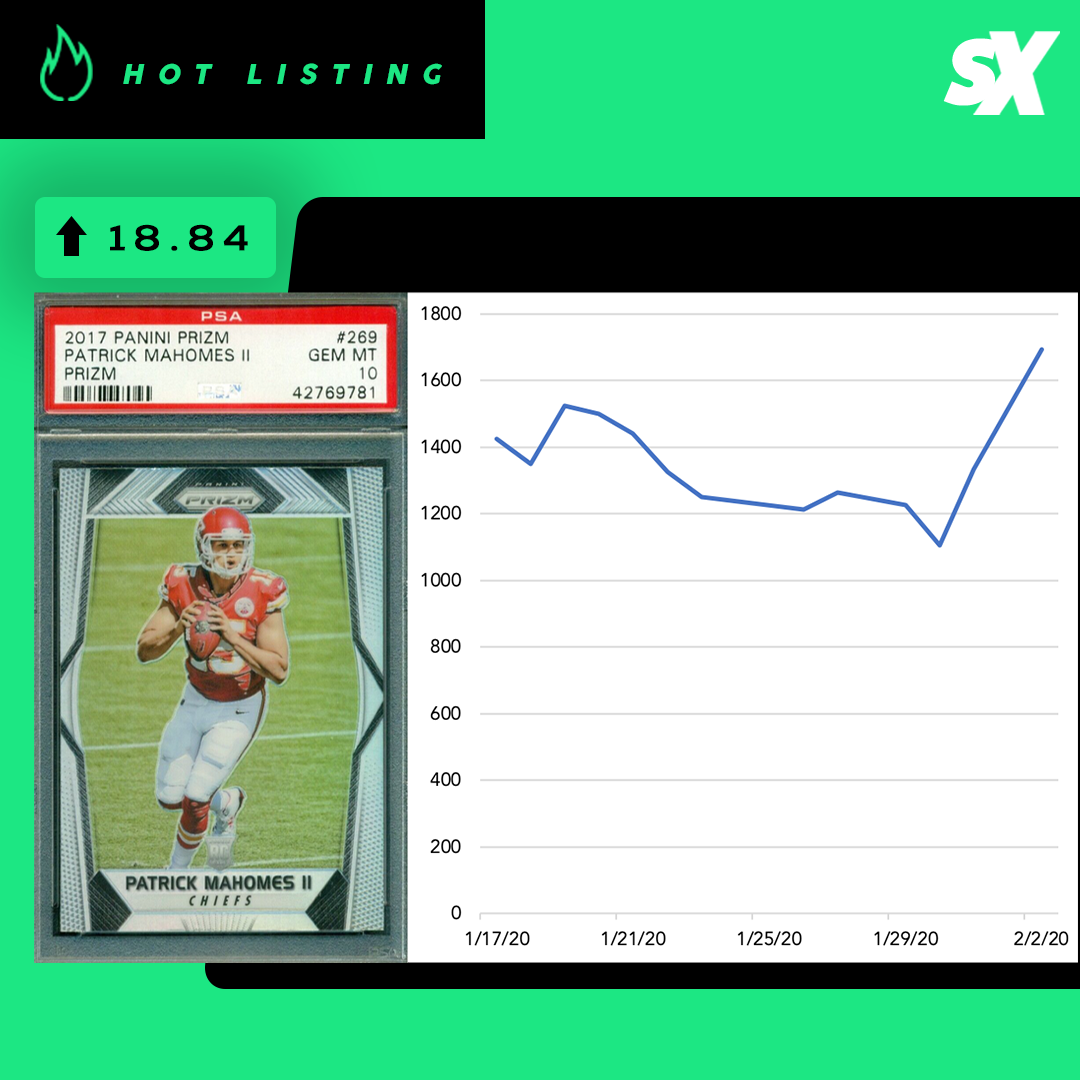 The Mahomes Prizm RC PSA 10 market has been up and down throughout the season. Starting off at around $350 in September, they hit their first initial peak of $1,600 in early October. After a knee sprain, they dropped back down to around $650 before the playoffs. In all three playoff games, Mahomes completed a comeback. They were down 24-0 against the Texans, 17-7 against the Titans, and 20-10 against the 49ers. The result of a crazy playoff run? (Which included the most touch downs in a playoff run all-time) An average sale on Feb. 2 of $1,693 and a peak auction sale of $1,975. If you invested in Mahomes before the season, you would've enjoyed a nice 384% increase in value. If you invested since our last update on the Mahomes Prizm PSA 10 (Jan. 13), it would be an 18.84% increase in value.
Mahomes is clearly on track to become one of the best QBs of all-time. He already has an MVP, Super Bowl MVP, and Super Bowl win by the time he is 25. While he has already accomplished more than almost every player does their entire career, he still has a lot of football left to play. Are you investing for the long haul or taking your profits after yesterday's Super Bowl win?
Sign up for The Daily Slab email to get the most up-to-date sports card insights straight to your inbox.