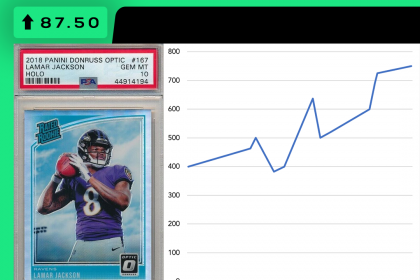 Mahomes goes up, Lamar follows. Lamar Jackson Optic Holo RC PSA 10's were at $400 in mid-February, and the last one sold on May 11 got $750 – an 87.50% increase in value.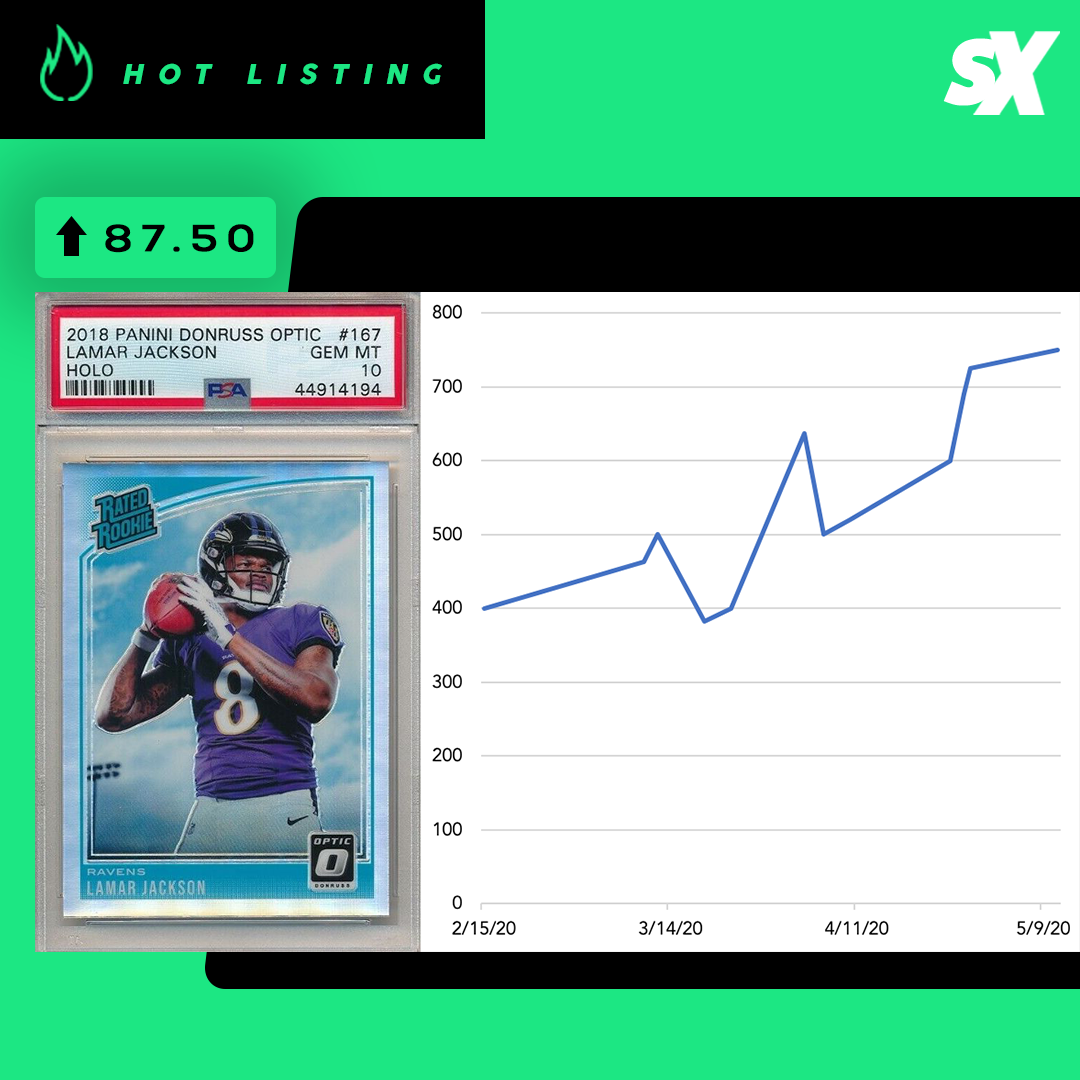 Recently, there's been a lot of chatter in our IG live streams and Nate's YouTube video about the Lamar Jackson population report being much lower than Patrick Mahomes. The chart displayed above only has 14 sales (both auction and BIN) due to the low supply. There are only 66 PSA 10's in circulation out of a total 121 graded (55%). As for Mahomes, there are 394 Optic Holo RC PSA 10's out there and a total of 504 graded (78%). It'll be interesting to track this population report as more PSA submissions get graded.
It makes sense why Mahomes is so much more, but is Lamar Jackson undervalued?
Sign up for The Daily Slab email to get the most up-to-date sports card insights straight to your inbox.