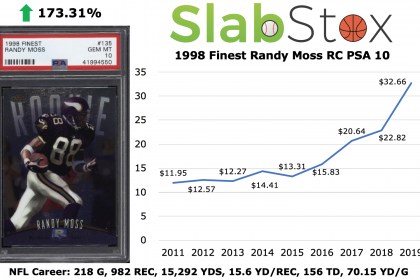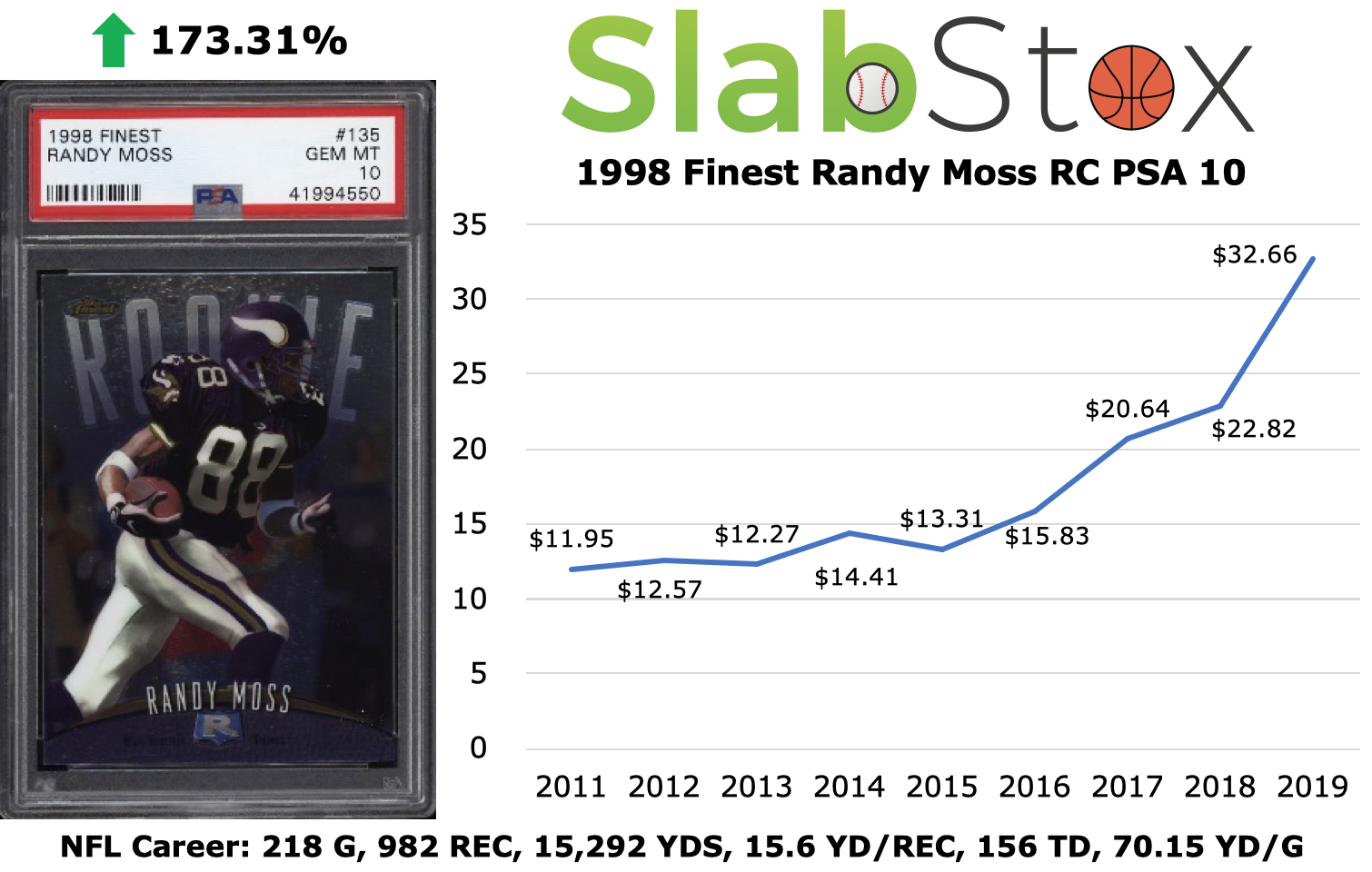 Randy Moss entered the NFL in 1998 and put up historically great numbers until retirement in 2012. Moss played for the Vikings, Patriots, Raiders, Titans, and the 49ers. Moss is currently 4th all-time in receiving yards, only behind Jerry Rice, Larry Fitz, and Terrell Owens. He's in second place for all-time receiving touchdowns, behind Jerry Rice.
The 1998 Topps Finest Randy Moss RC PSA 10 has been a steady riser since his retirement in 2012, and his recent induction into the NFL Hall of Fame has caused the PSA 10 prices to increase even more. If you were to purchase the PSA 10 two years ago in 2017, the ROI would be roughly 58%. Over a two-year span, the card had increased by nearly $12. A small money increase, but a nice card to put away in a collection of an all-time great for a relatively low cost. What's your favorite Randy Moss rookie to invest in?
Head to the SlabStox YouTube or Twitter accounts for the most up-to-date sports card insights.