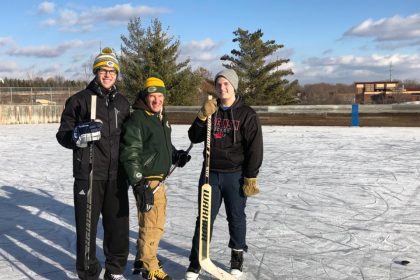 For years, I have been buying and selling Bowman Chrome autographs of MLB prospects in hopes to turn a profit. Some were highly touted, and some flew under the radar. I've rejoiced in my gains and endured my losses. Most of what I was doing was unpredictable, and I'd be shooting in the dark hoping to hit a bullseye.
Almost two years ago, I took the next step with investing in Bowman Chrome prospect cards. I started to keep rigorous records of purchases, sales, and fees to figure out how much money I was actually making. This led to me gaining experience and knowing the dos and don'ts, which started to influence my purchases and the timing in which I sold them.
After going about my business for over a year, I wanted to spread my knowledge to others about investing and card values. I founded SlabStox, LLC, and created an Instagram account to bring data driven content to the card collecting community. I've always had a love for sports cards and analytics, and it was the perfect combination for me to start exploring my entrepreneurial drive, which I assure comes from my father, who created Rocket Man Digital (and this website).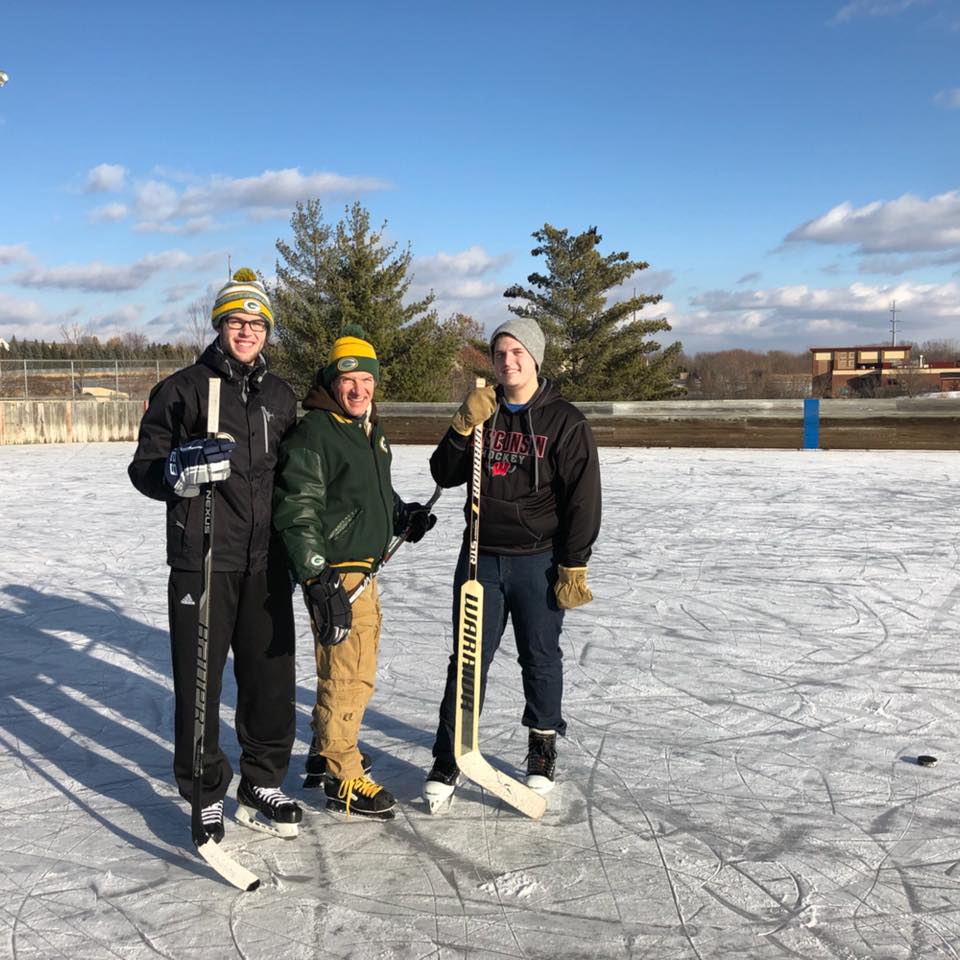 I still remember (and surely will never forget) the day I made my first graph and posted it on Instagram. I was at my family's cabin in Northern Wisconsin with little to no cell service. I made a graph on Alex Kirilloff, the Minnesota Twins prospect, displaying his values over the past week; it was primitive, with not much substance. An hour goes by and there is no interaction at all. I told myself it was worth a shot, but if no one is interested, it is a waste of my time, so I deleted the post.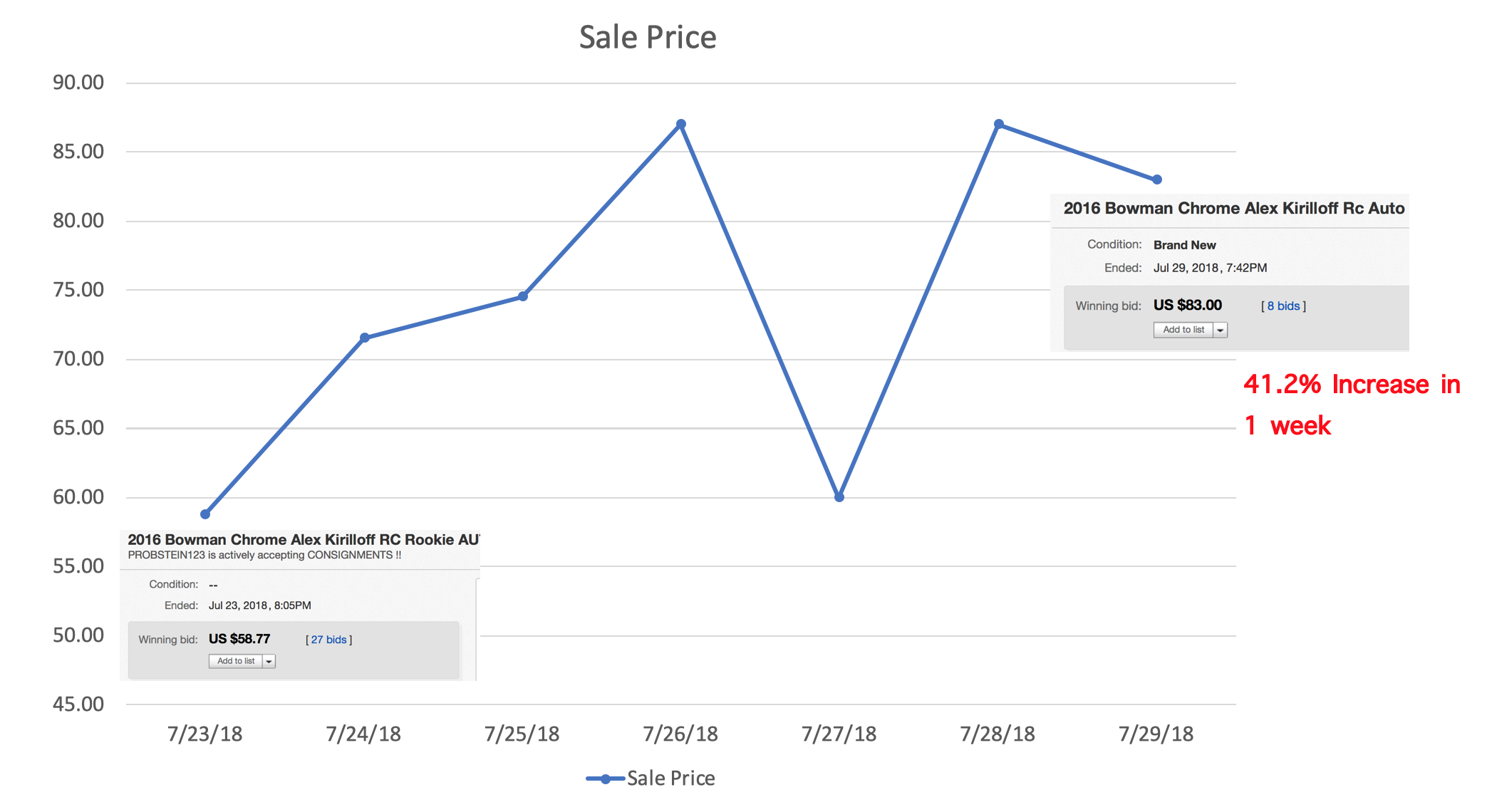 A couple hours later, I tell my parents and brother that my analytics project isn't going to work out and explained to them why I took it down. They look at me like I am nuts. "What? You left it up for an hour and you took it down? How could everyone even see it already? You better post it back up."
So, I listened to what they were saying. I posted it again, and sure enough, within the next fifteen minutes people were telling me how awesome of an idea it was. I had messages left and right with collectors offering their support. It started the fire of SlabStox, and it has not stopped burning since.
In the beginning, the Instagram posts were basic. Who's trending up, who's trending down? Who were the top performers of the week? How is it affecting their Bowman Chrome autograph prices? Most of the players I made graphs on Baseball America would put on their weekly hot sheet, and soon enough, recommendations from the card collecting community fueled the graphs.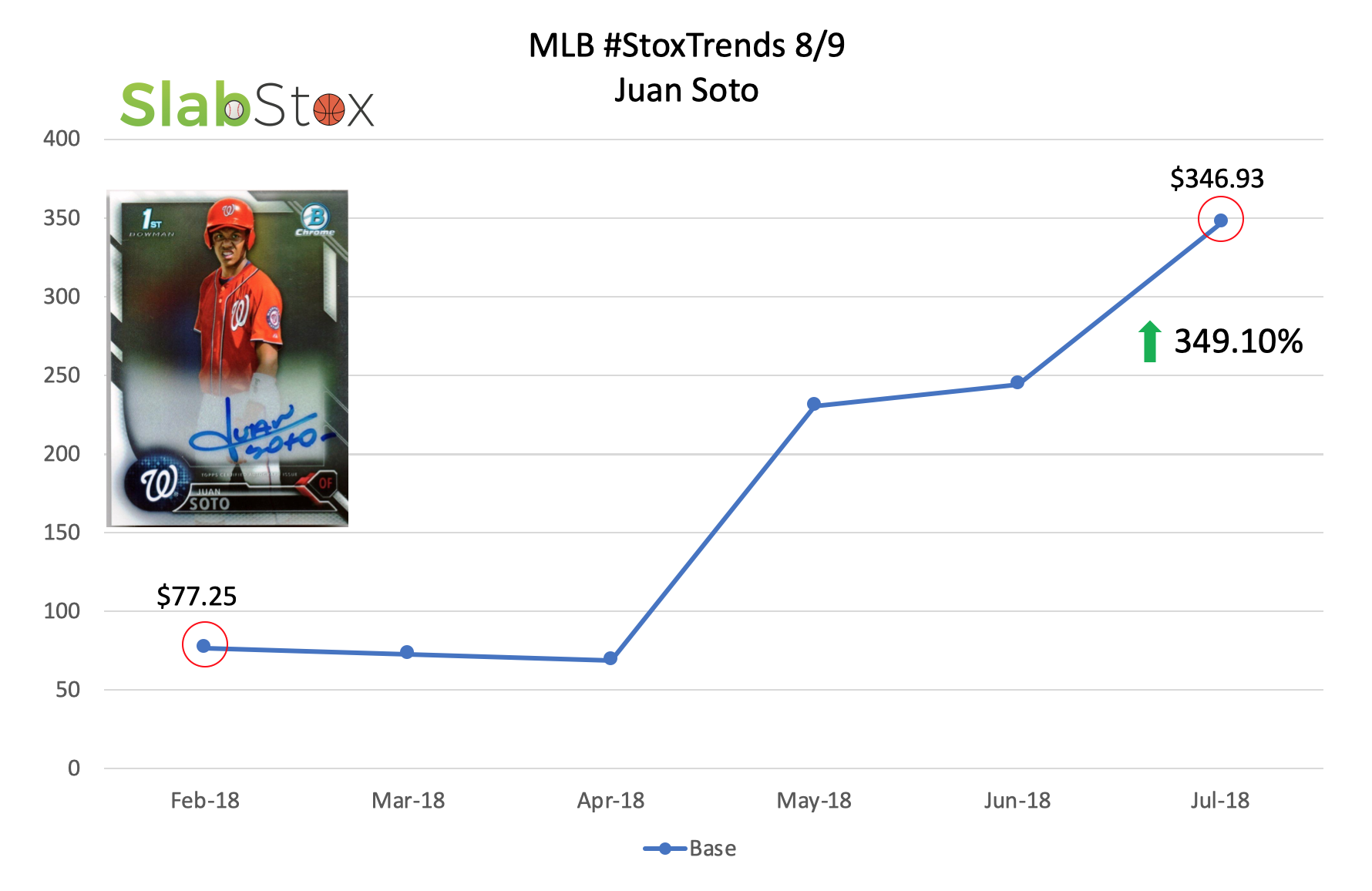 I was making the graphs daily until I returned to the University of Wisconsin-Madison for my junior year and started focusing on school. Through getting more involved and taking harder classes, the graphs were at a stand still. Due to limited time, I started to only post the cards I was buying to stay active with minimal work.
The semester came and went, and when I returned home for this Christmas break, I held my first two investment meetings for SlabStox. The first was with my good friends back from my childhood which led to a baseball card investment pool, and the second was with a fellow high school alum, Bobby Mason, CEO of GoMahi, to gain insights on starting a business. He was impressed with the profit made from selling cards but made me realize it is not a sustainable form of business in the long run (make no mistake, he encouraged me to keep on doing my hobby).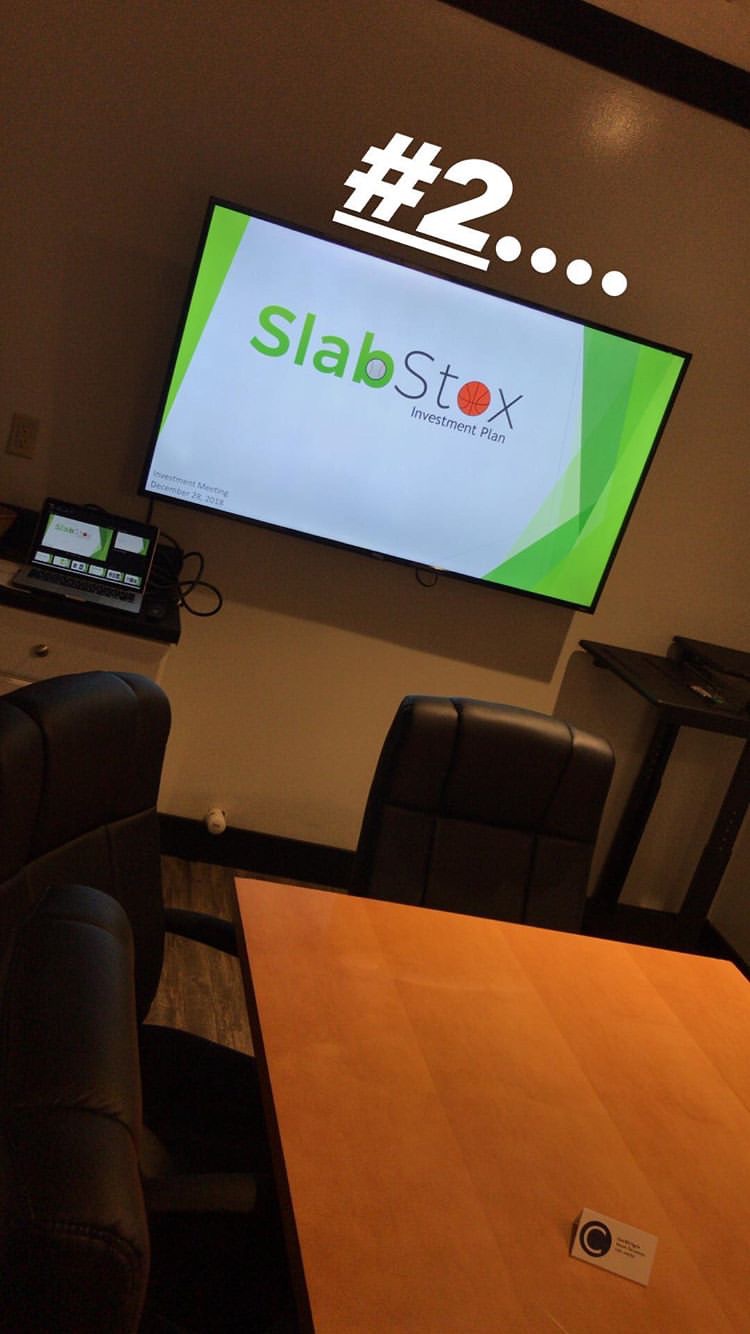 He knew SlabStox was not only about buying and selling baseball cards, so we started talking about what else I have done with it. He gave me pointers on how I can use my knowledge to produce content collectors and investors would love, and that leaves me here: starting back up the SlabStox mission of connecting analytics with sports card investments to help investors/collectors make informed decisions. Over the past three days of content creating, SlabStox has already generated user interaction. The first SlabStox Q&A live stream was a major hit, and I was able to give out investing advice and chat with fellow investors.
Through my business education at UW-Madison, I have gotten smarter and learned skills that will benefit SlabStox and the card investing community. Business Analytics, a course I took this past semester, is what sparked me to think outside of the box. It led to my biggest idea yet: predicting Bowman Chrome autograph future values. Something an investor could only dream of.
I have spent the last 24 hours tirelessly working on a rough predictive model for Bowman Chrome Draft autographs future values. Through testing different variables for hitters and pitchers, I was able to build an equation to get as close to a predictor as possible. As anyone who invests knows, prospecting is unpredictable. Injuries, suspensions, trades, buyer motives, and everything in between can fluctuate values; however, the model (equation) accounts for 73% of the difference observed in card prices between players, which makes the unpredictable, more predictable.
Right now, it is in an early stage. It is not perfect. The model cannot be used as a be all, end all to investing… yet. It will not show what each player's autograph will 100 percent sell for in a given month. It will show what each player's autograph should sell for in a given month, based off of prior average sales and data.
The first reveal of the model's predictions will come out tomorrow, January 1st, 2019. It will have predictions for the entire checklist of 2018 Bowman Draft (hitters only, pitchers will follow later) and what each player's base autograph should sell for in January, 2019. At the end of January, I will compare the predicted values to the actual average sale values, and see how close it is. From there, tweaks will be made to the model to get as close to perfection as possible. Mistakes will be made; I will guarantee it, but I will work hard to get it right along the way.
I am grateful for being given the opportunity to receive a college education and launch a business to help sports card enthusiasts. I attribute all my success so far in life to my parents for putting me in the position in the first place and doing everything for me and my brother to help us achieve our goals.
For those of you who will be looking to use SlabStox's website regularly, you're in for a treat. There will be many more features added as time progresses—weekly investment blogs, podcasts, portfolios, services, and more. Welcome aboard the "SlabStox Express!"
Stay up-to-date on all things sports card trading with SlabStox. Sign up for The Daily Slab today!