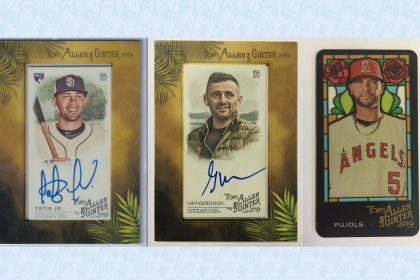 There is always excitement when it comes to a new product release, especially when it is one as popular as Allen & Ginter, a longtime favorite of collectors everywhere.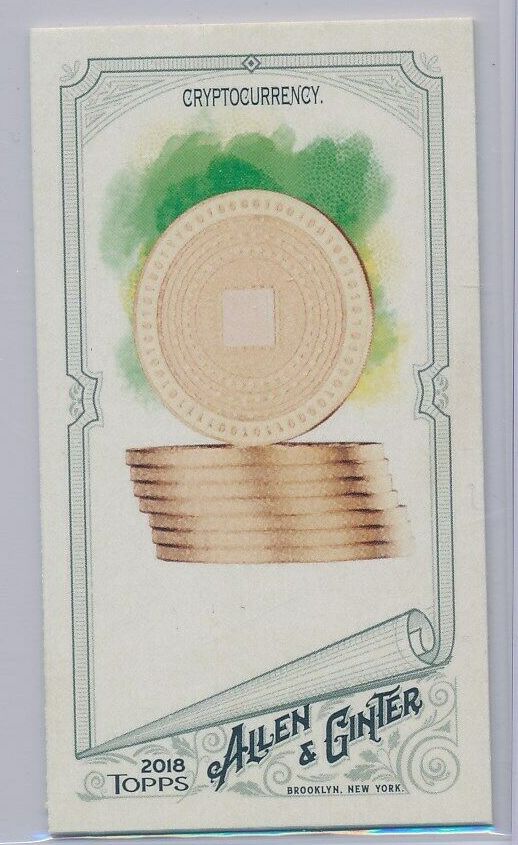 Allen & Ginter is known for its oddities, such as cryptocurrency cards that were released in 2018 and set the marketplace on fire (the mini no-number back sold as high as $515 on auction).
Adding to the excitement of non-athlete autograph and relic cards is a class of stellar rookies such as Fernando Tatis Jr, Pete Alonso, Vladimir Guerrero Jr, and Eloy Jimenez. While I know many of you will want to get your hands on these new rookie autos, the question is when do you buy? Should you buy right away or wait until the excitement dies down and buy in a few weeks? Let's look at a few of last year's stellar rookies and see if we can figure out a game plan.
Ronaldo Acuña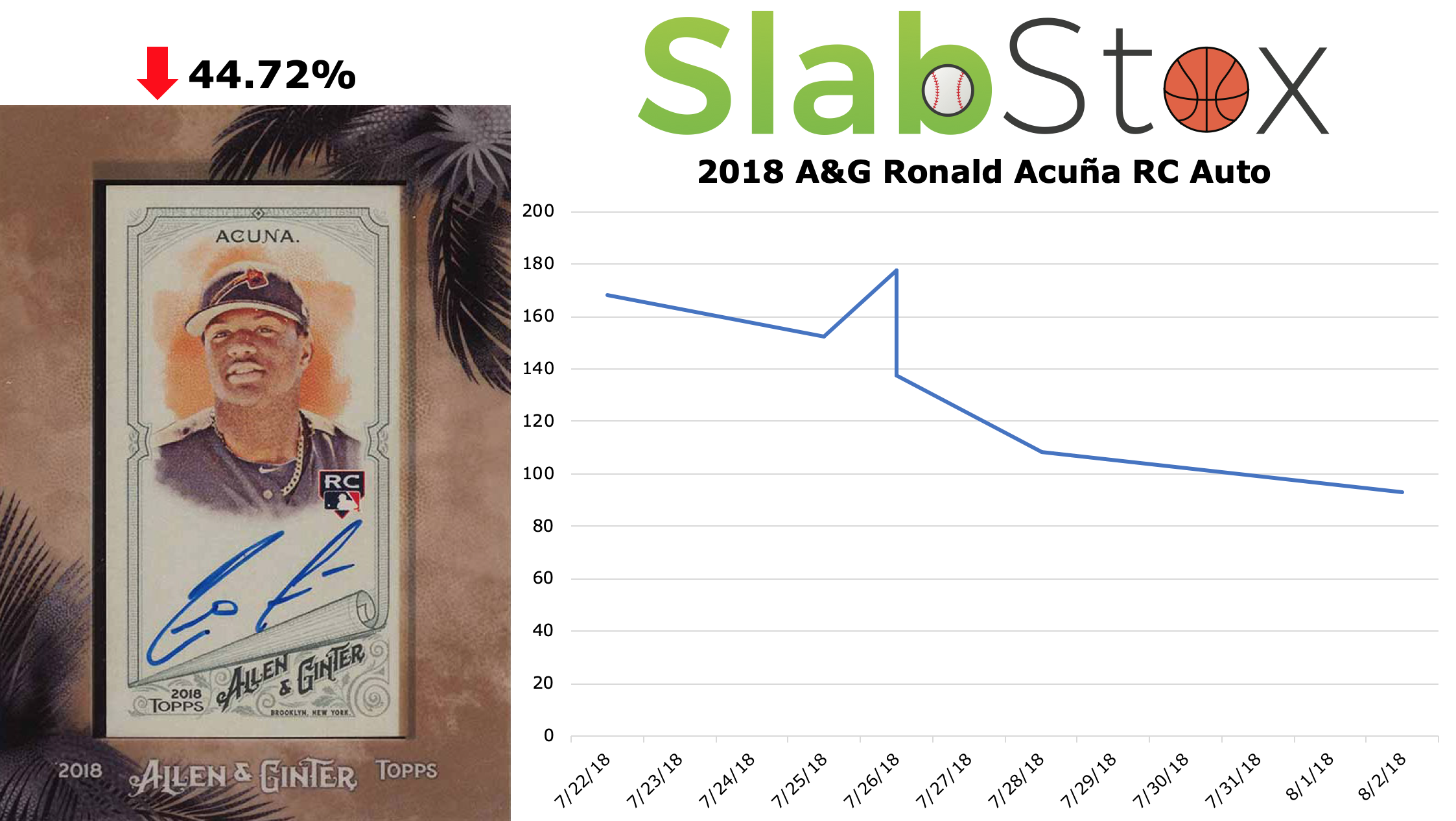 Acuna prices started out hot, and in a little under two weeks, dropped 44.72%. What started out as $160+ card could be bought for under $100 if you had the patience to wait 12 days.
Gleyber Torres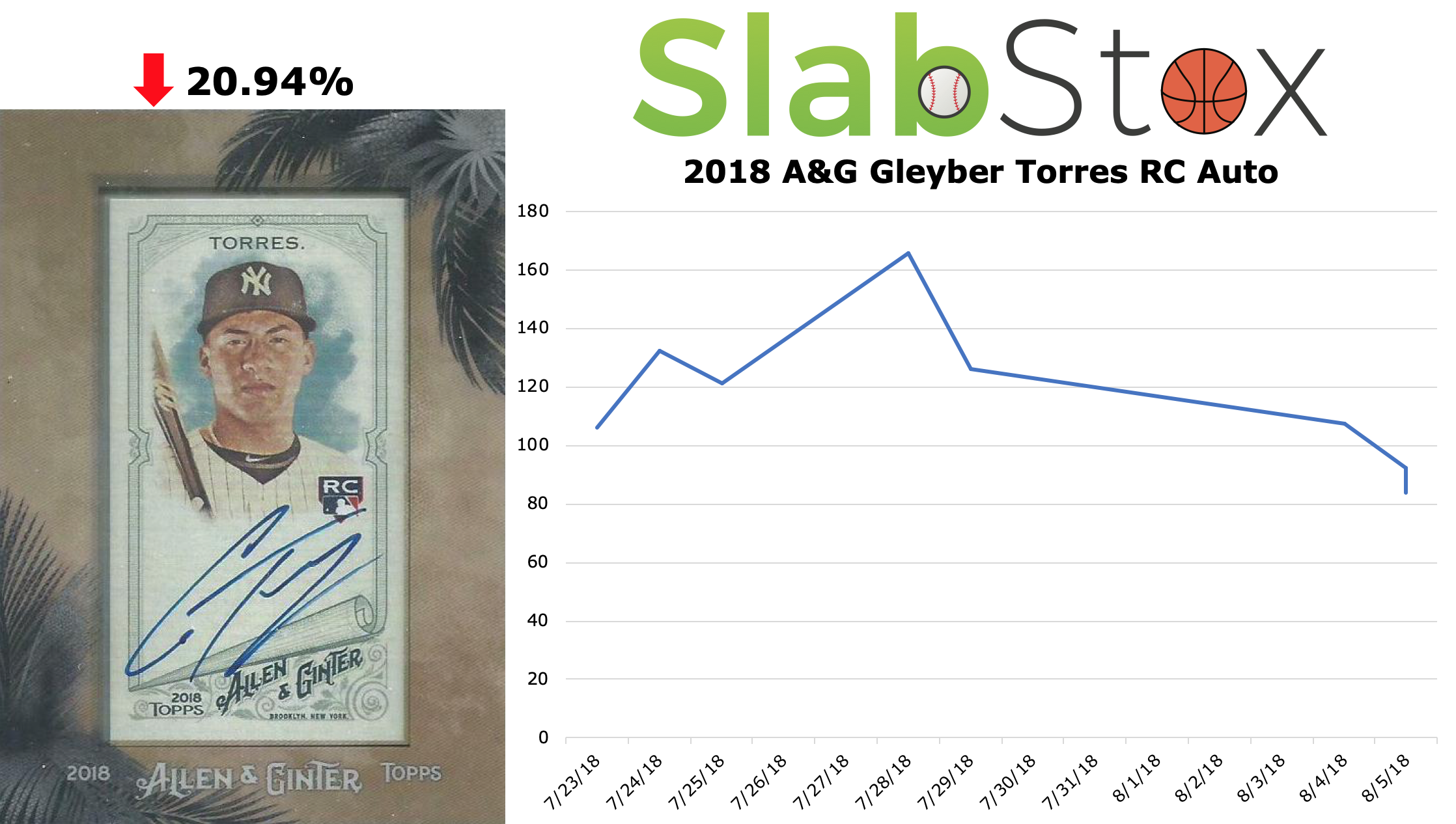 Torres' prices, like Acuna, finished lower than where they started in two weeks. From the start to finish it was about a 21% drop. From the peak price, it ended up being around a 50% drop.
Shohei Ohtani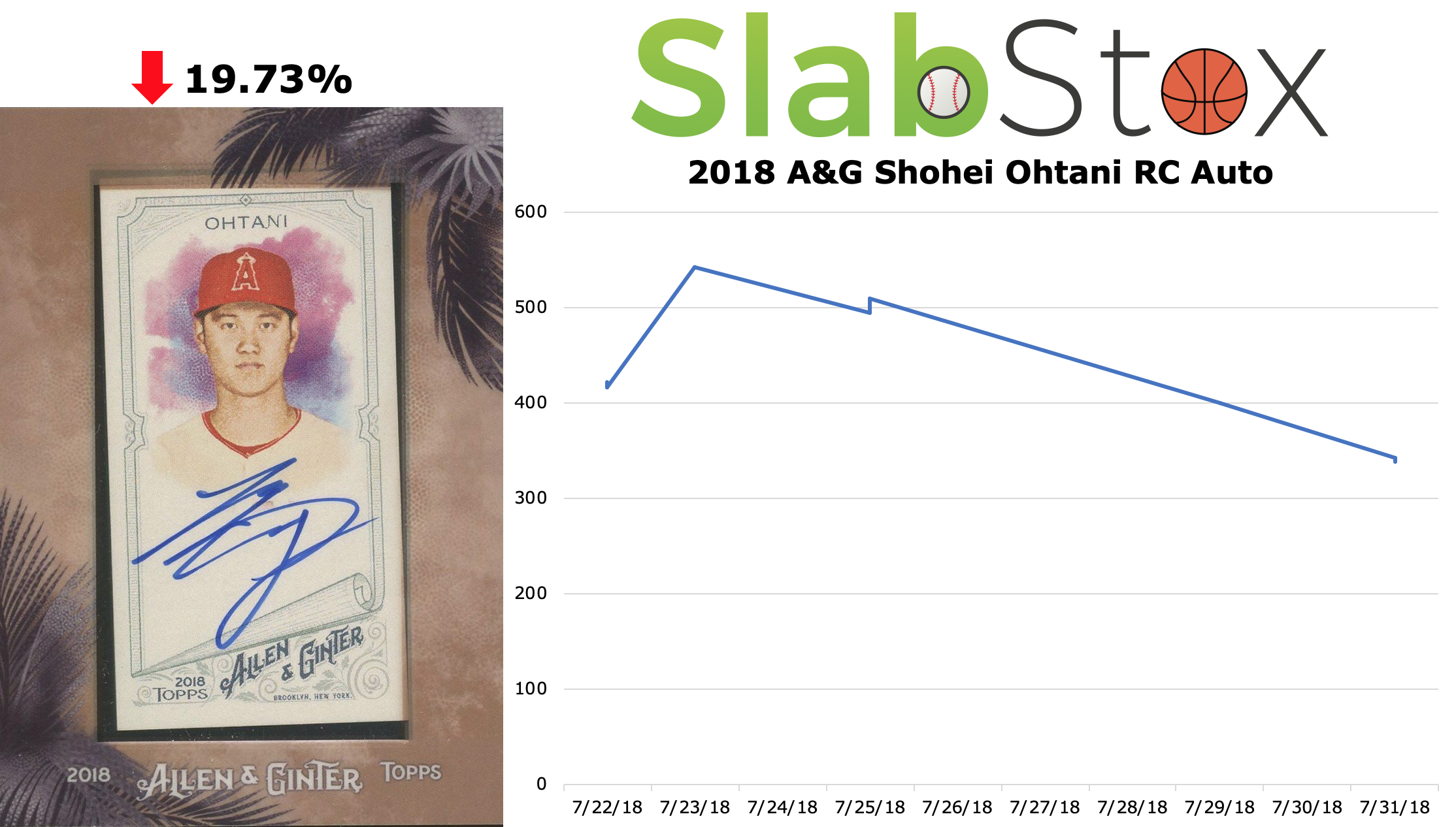 Like the other two, Ohtani's prices dropped about 20% in just 10 days. That's huge savings on a $400+ card.
The three top rookies from last year's product all dropped by 20% or more within ten to twelve days of their first sale on eBay. If you're tempted to blame statistics for their drops in price, I'm here to tell you it's probably not that.
Acuna hit .315 with 3 homers and 5 walks in his twelve day stretch from 7/22 – 8/2. Torres hit .285 with 2 homers and 4 walks in his two week stretch from 7/23 – 8/5. Ohtani hit just .138 hit with 2 homers and 2 walks in his 10 day stretch from 7/22 – 7/31. The crazy thing about Ohtani had the worst stats of the three players and yet had the smallest drop in percentage (although the largest drop in total dollars).
While you could blame Ohtani's play for his drop in price, you surely can't place the same blame on Acuna or Torres. This means the most likely culprit for the decreased prices, something many of you probably already know, is the decrease in excitement of a new release. Keep this in mind if you're looking to buy some Tatis, Vlad, Eloy or Alonso. Also keep this in mind if you pull one and are looking to sell, get that card up immediately as you'll get your best price for it now rather than in a couple weeks. After that, it's all up to performance (the Acuña rebounded as he got on his hot streak).
My Top 5 Favorite 2019 A&G Cards
Switching gears here, I thought it'd be fun to point out my top five cards I'm excited to see and explain a little bit on the person on the card. (this list is in no particular order)
1. Ben Schwartz Framed Mini Auto MA-BS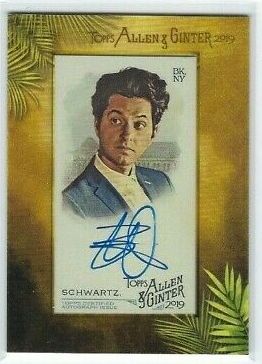 He is a comedian who played Jean-Ralphio on one of my favorite shows of all time, Parks and Rec. The fact that you can get his auto on a card is something I wouldn't have expected but would like to have.
2. Christian Yelich Stained Glass Mini Card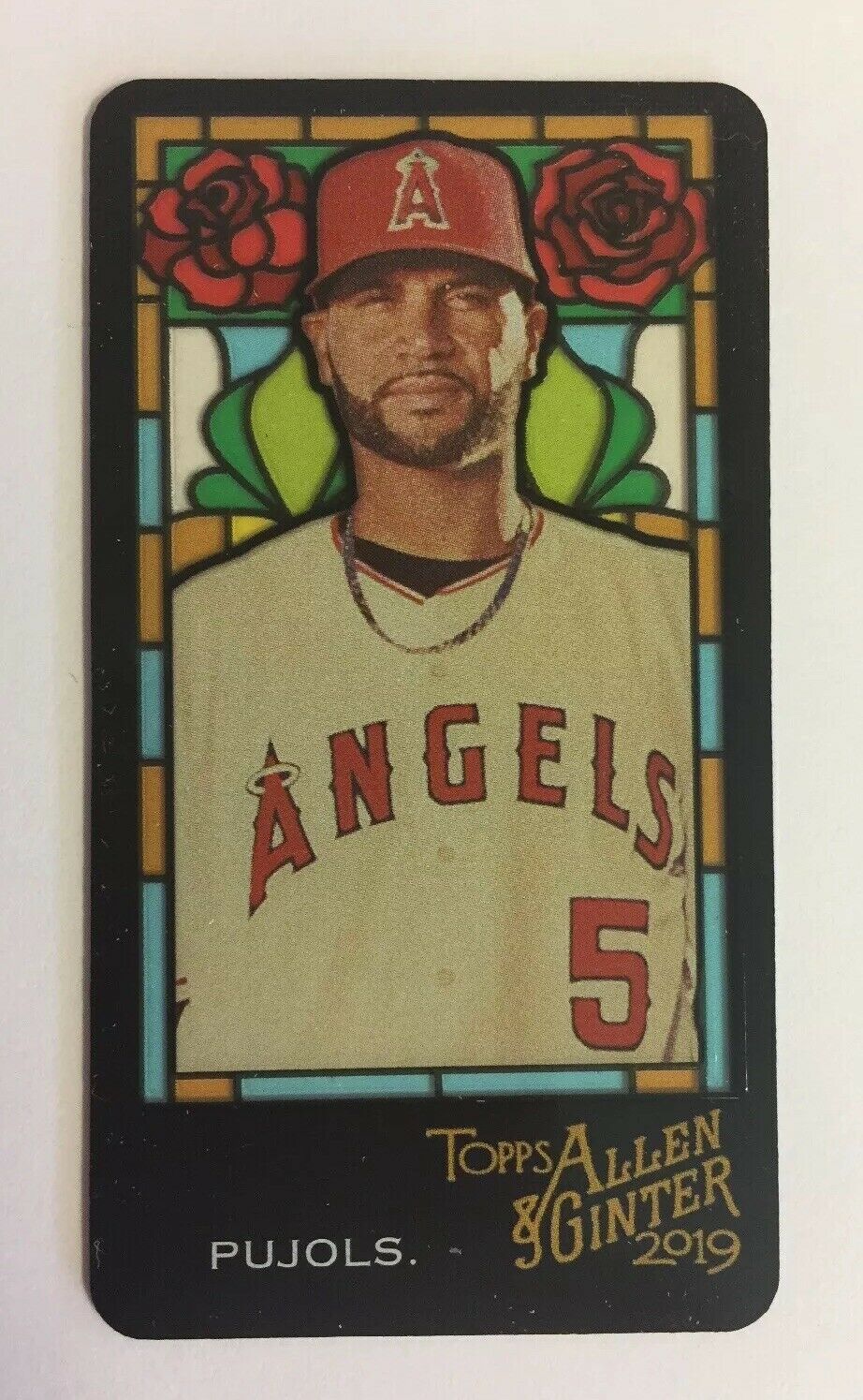 I love the design of the stained glass minis, and add in the fact that it's a Yelich card numbered /25, and I'm sold. Since there are no Yelich listed right now, here is an Albert Pujols.
3. Gary Vaynerchuk Framed Mini Auto MA-GV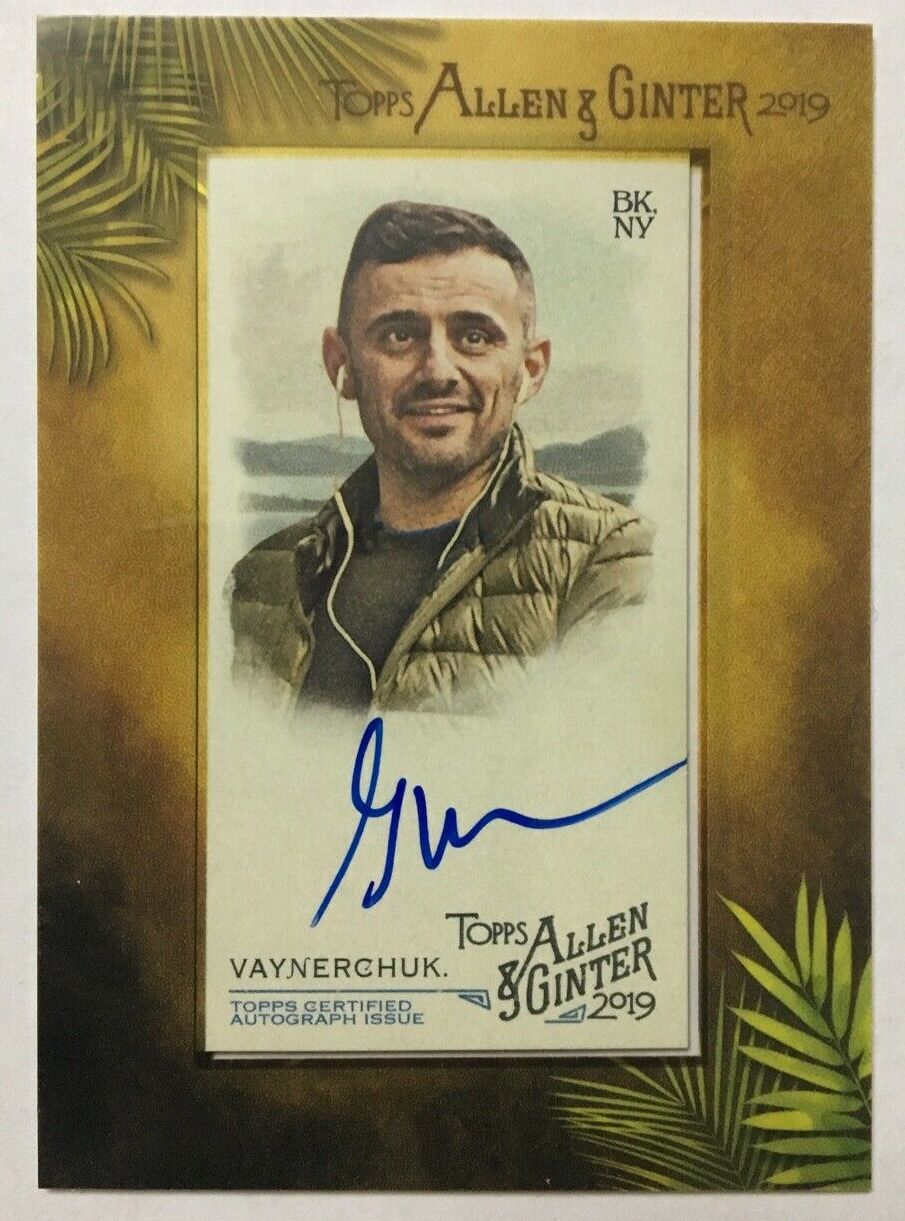 GaryVee is a big time card guy and big time entrepreneur. More so than that, he is big on kindness, compassion, and love. Those are qualities we could all use more of in our life and in our hobby. I'm happy to have him be apart of this hobby and it would be awesome to pull one of these cards.
4. Ken Burns Full Size Auto FSA-KB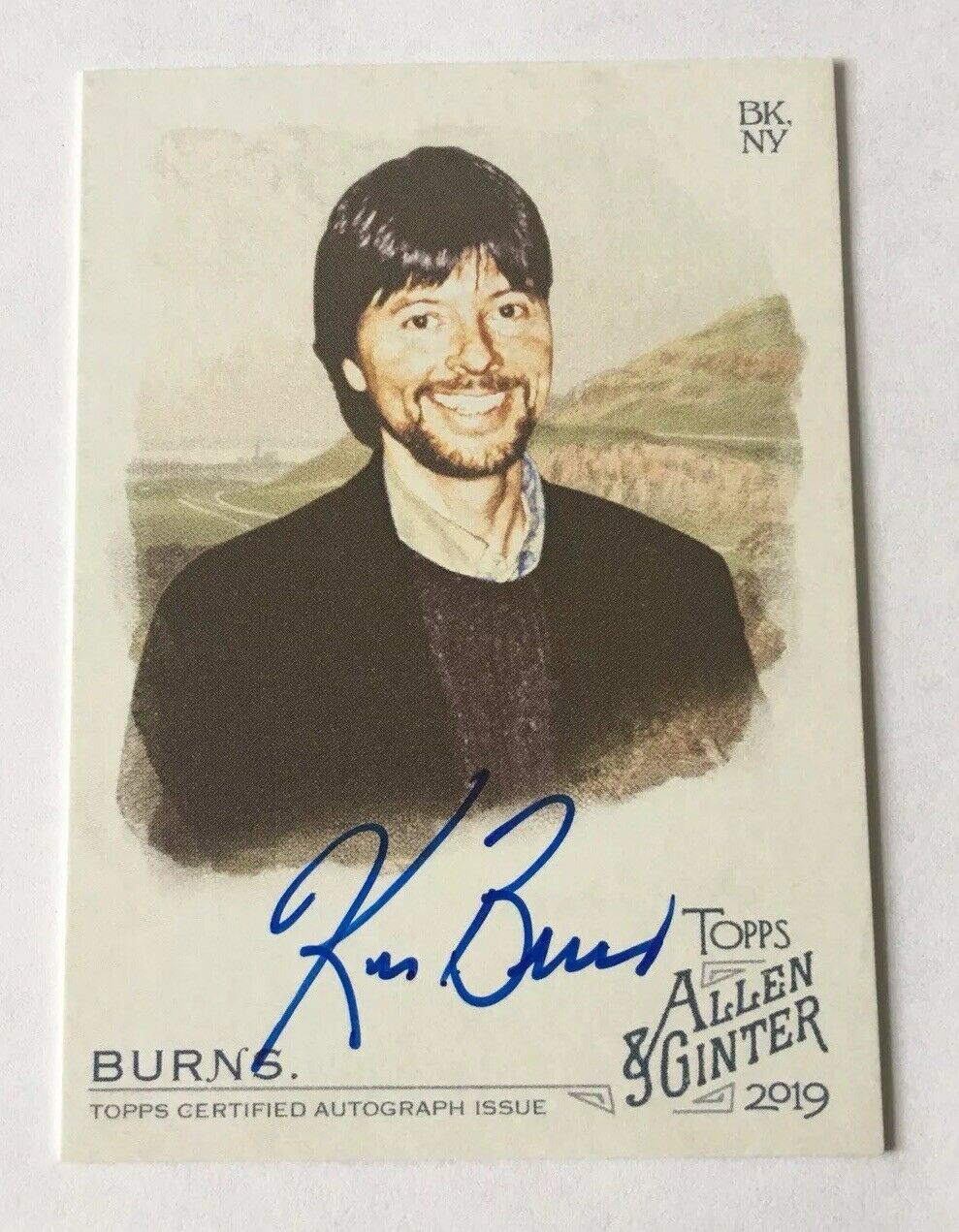 Ken Burns is the documentary director who is responsible for spectacular films on topics such as the Civil War, Lewis and Clark, and Baseball. Ken Burns Baseball documentary is spectacular and well worth the watch if you have not seen it yet. Make sure you have time though, as it is 18.5 hours long.
5. Jake Mintz and Jordan Shusterman Relic Cards FSRA-JM and FSRA – JS
You may not know their names, but you've probably seen their content. They're the duo behind Cespedes Familly BBQ or @CespedesBBQ on Twitter. They turned their account they ran while in college, into a full-time job working with Cut4, creating fun, light-hearted baseball content.
What are your top five A&G cards you'll be chasing?
Sign up for The Daily Slab email to get the most up-to-date sports card insights straight to your inbox.