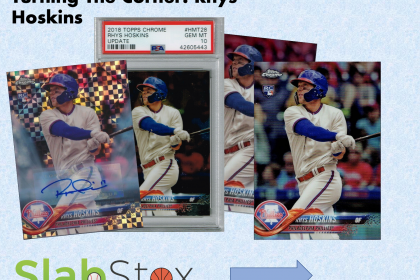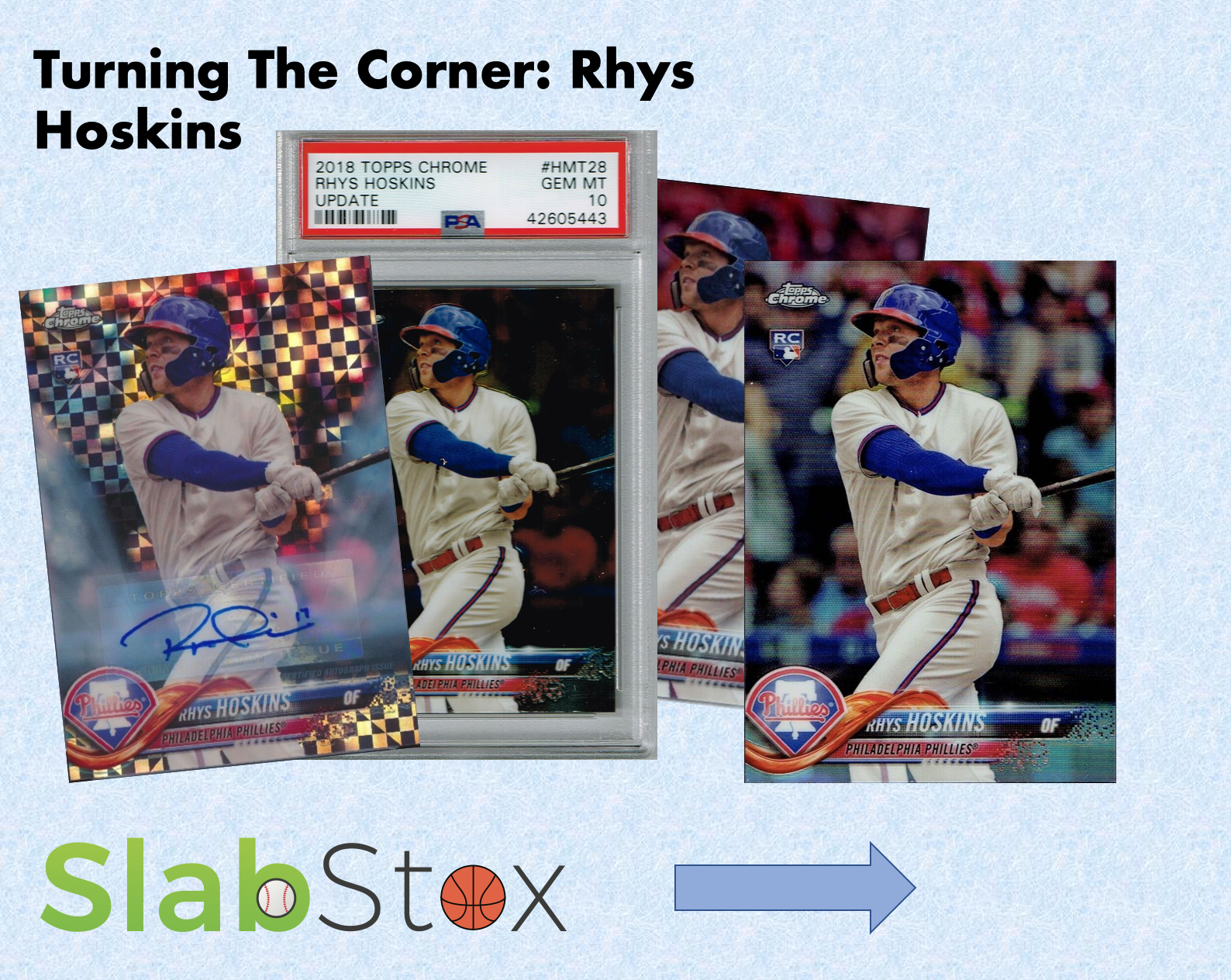 We all know chicks dig the long ball. But as we talk about so often at SlabStox, you must supplement power with other abilities. I mean, who wanted to buy Chris Carter rookies a couple of years ago?
Lucky for us, Rhys does have more to his game than just the long ball. In 2017, Hoskins hit 50 games which disqualified him for the ROY award in 2018 even though his rookie cards were released in 2018.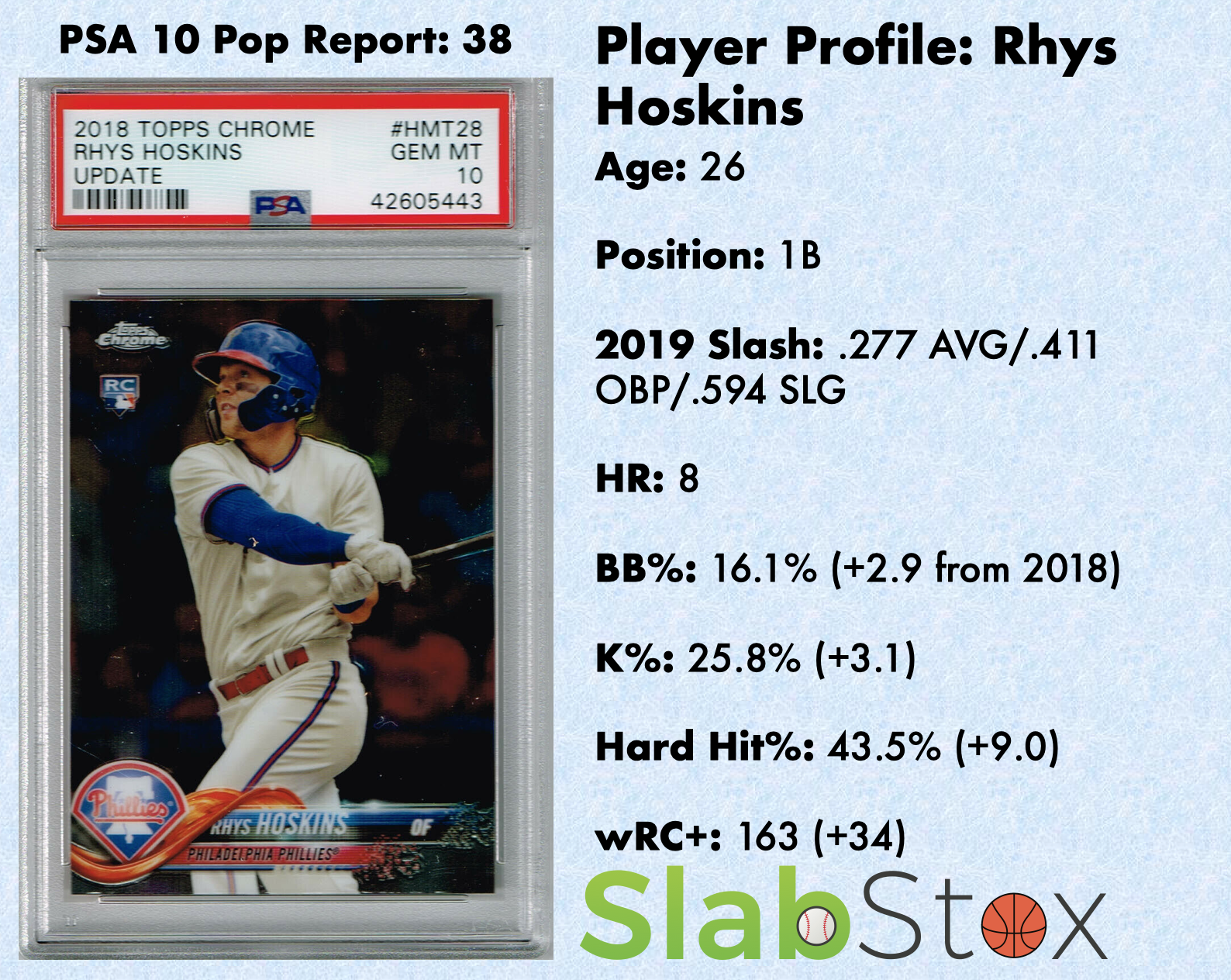 For starters, Hoskins has hit 60 home runs through the first 230 games of his career. If he averages 150 games played per season for the rest of his career (projecting out he has 10 seasons left of .26 home runs per game), that would give him 482 career home runs (including the rest of this season). Imagine if he moved through the minors faster what his career MLB numbers would be.
Let's move into the reason Hoskins becomes an elite player, instead of just a power hitter. So far this year, he's walking 16.1% of the time helping increase his OBP to .411 which in turn gives him a 1.005 OPS. He's also dropping more hits in so far this year, with his average being at .277.
While Hoskins hit 34 home runs last year, I fully expect him to go on a 5-year streak (possibly starting this year) of 40+ bombs. I won't be surprised if he eclipses 50 one season, either.
Lastly, the Phillies are looking to make playoff runs for years to come with the addition of Bryce Harper and JT Realmuto. There will always be men on base for Rhys.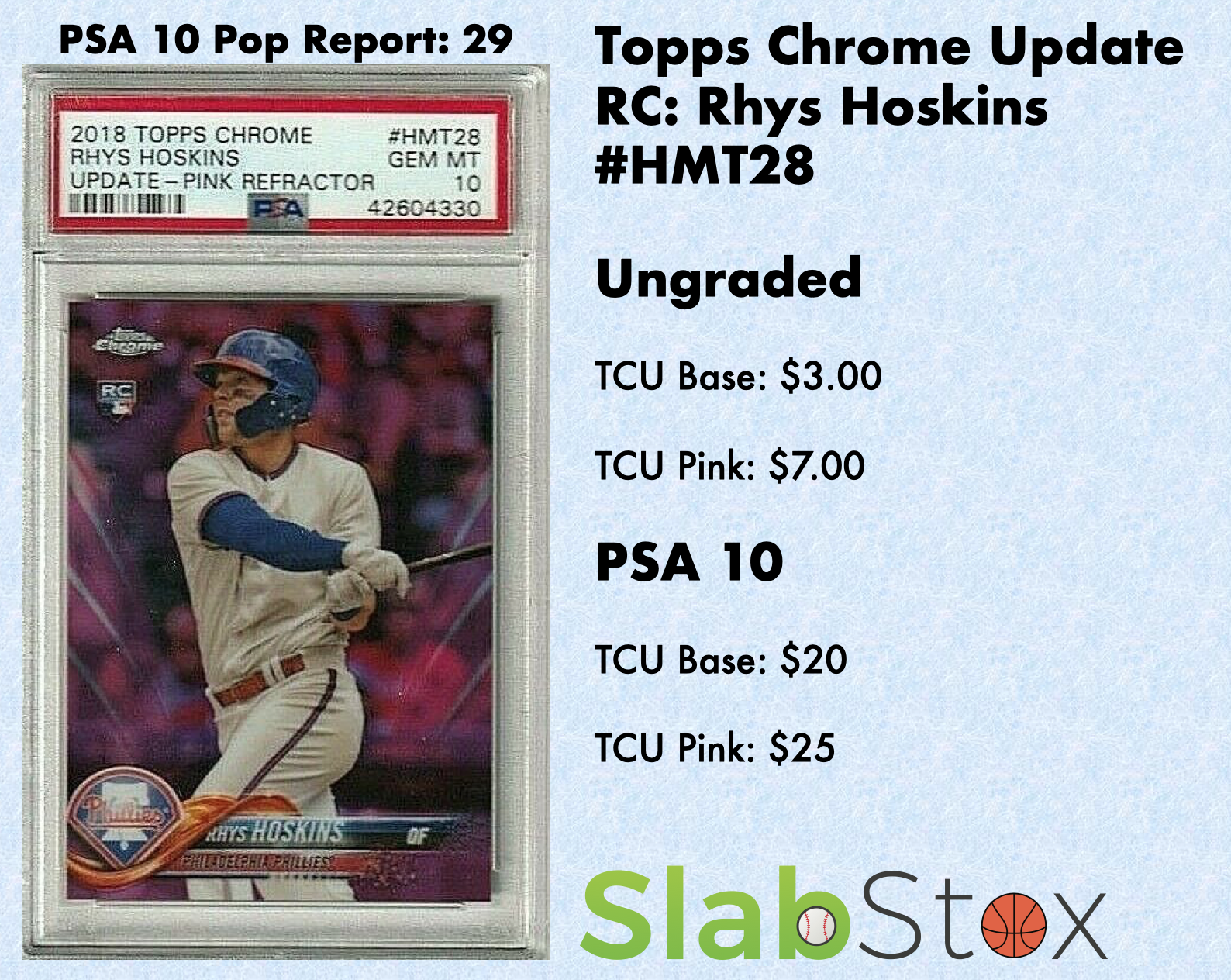 Currently, Hoskins' rookies are cheap for his career outlook.
I'm sure you will ask, "why not the regular Topps Chrome rookie instead of the Update?"
While the regular TC release has on-card autos (which is a big plus), the supply is lower for the TCU release. The demand will outweigh the supply for the TCU, especially with the pink refractors and numbered parallels. Also, there is definitely an "Update" premium on it, ESPECIALLY because there is no Update paper true rookie. Make sure you are buying #HMT28 (not the HR Derby).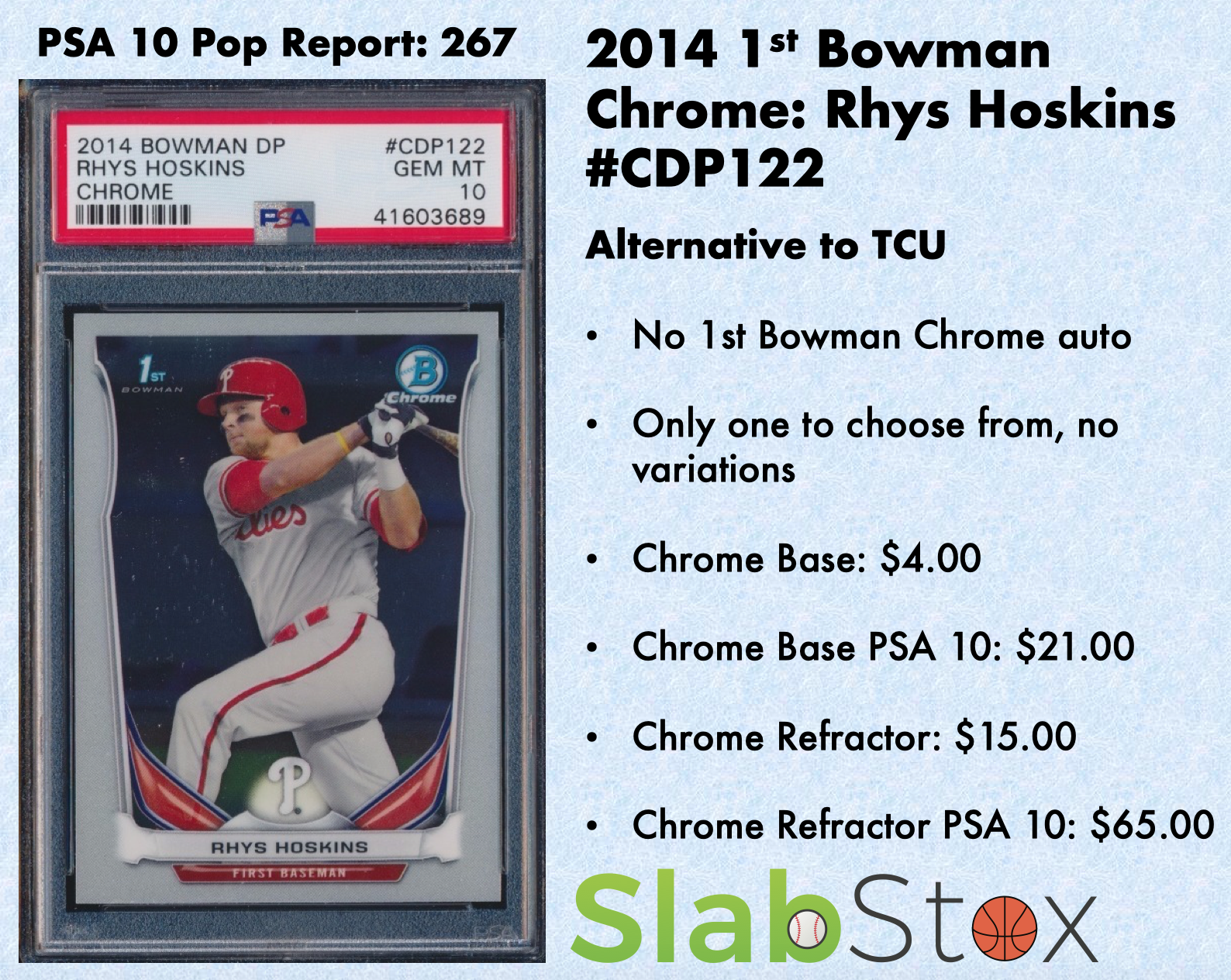 If you're looking to invest in a Hoskins card other than the TCU, this is a great option. He doesn't have any 1st Bowman Chrome autos, so this is the only card featuring a 1st Bowman Chrome logo and Rhys Hoskins. Definitely a good addition to any investment portfolio.
To get the most up-to-minute SlabStox content, be sure to follow us on Instagram!
To grade your Rhys Hoskins cards, join @claycards (claycards101@gmail.com) PSA submission; cheap and quick turnarounds! ($11/card, 45 days).