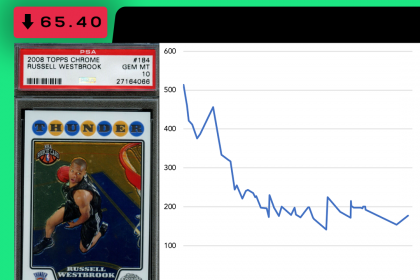 From the span of March 2017 to October 2017, the average auction sale of the Russell Westbrook 2008 Topps Chrome RC PSA 10 was $408. Westbrook just logged his first season ever averaging a triple-double, and he did it while averaging 31 points per game. He was a one man show, but it didn't last long into the playoffs. The Thunder got bounced in 5 games by the Rockets in the first round. It wasn't all for naught, as Westbrook did collect his first MVP trophy in June 2017.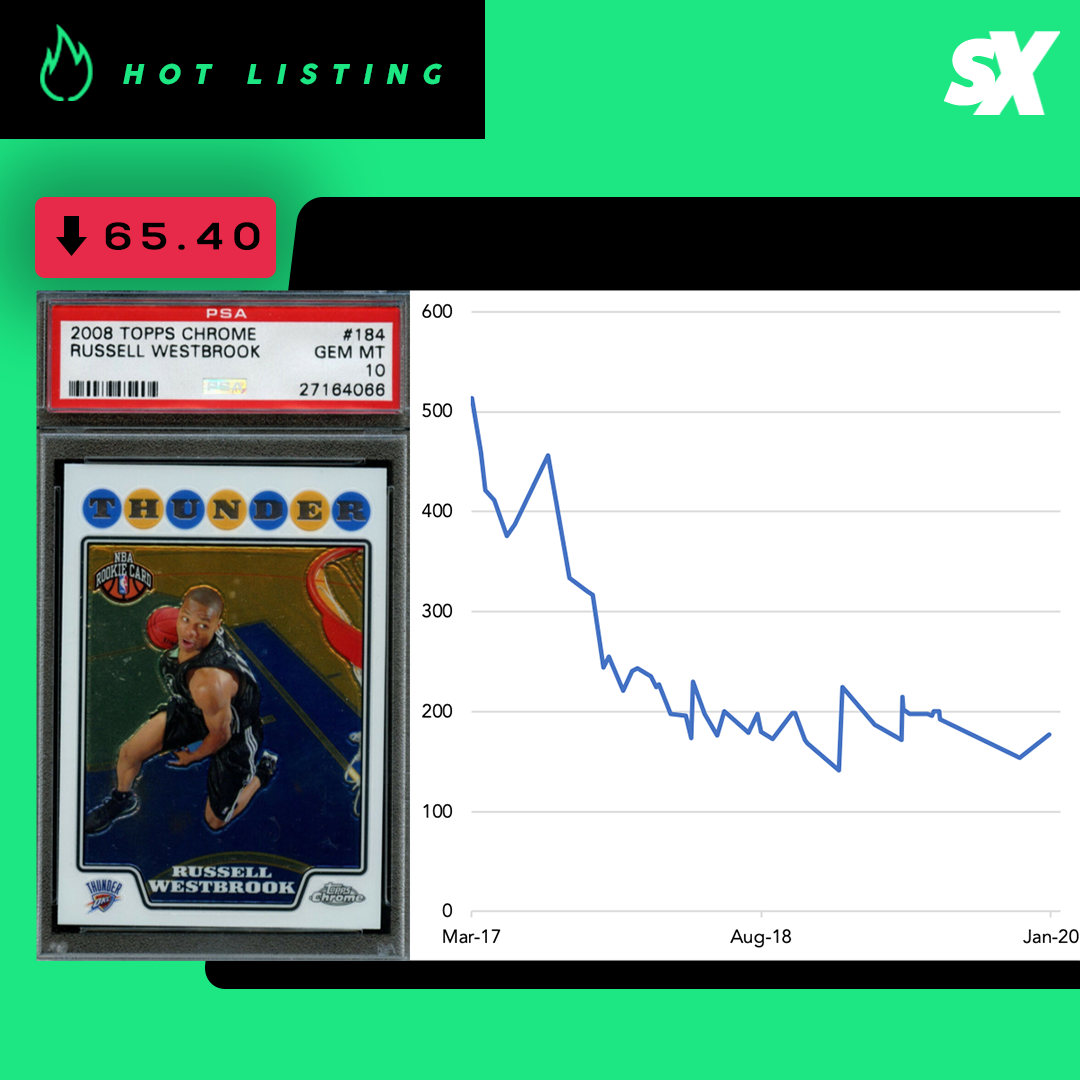 The next season, he averaged a triple-double again… and then again for a third time the season after. He was putting up stats we've never seen before, but from November 2017 to present day, the average auction sale has only been $202. While all the stats were shiny at first (leading to the high selling price), it didn't last long since over those three seasons the Thunder never eclipsed 50 wins, and they lost in the first round of the playoffs all three seasons. What's the lesson here? Stats aren't enough to hold up extremely high selling values – wins have to follow.This past summer, Westbrook got traded to the Rockets to join up with former teammate, James Harden. So far this season, he's not averaging a triple-double, but he is putting up 27.2 points per game, 7.2 assists per game, and 8.0 rebounds per game. The Rockets are currently 5th in the Western Conference at 34-20. Will Westbrook do enough in the playoffs this year to help resurrect his values? Or are the peak value days behind us?
Sign up for The Daily Slab email to get the most up-to-date sports card insights straight to your inbox.