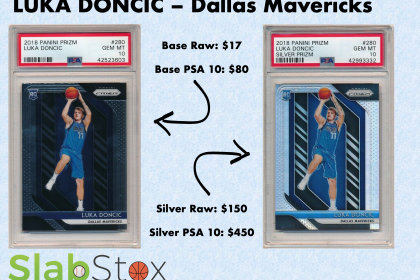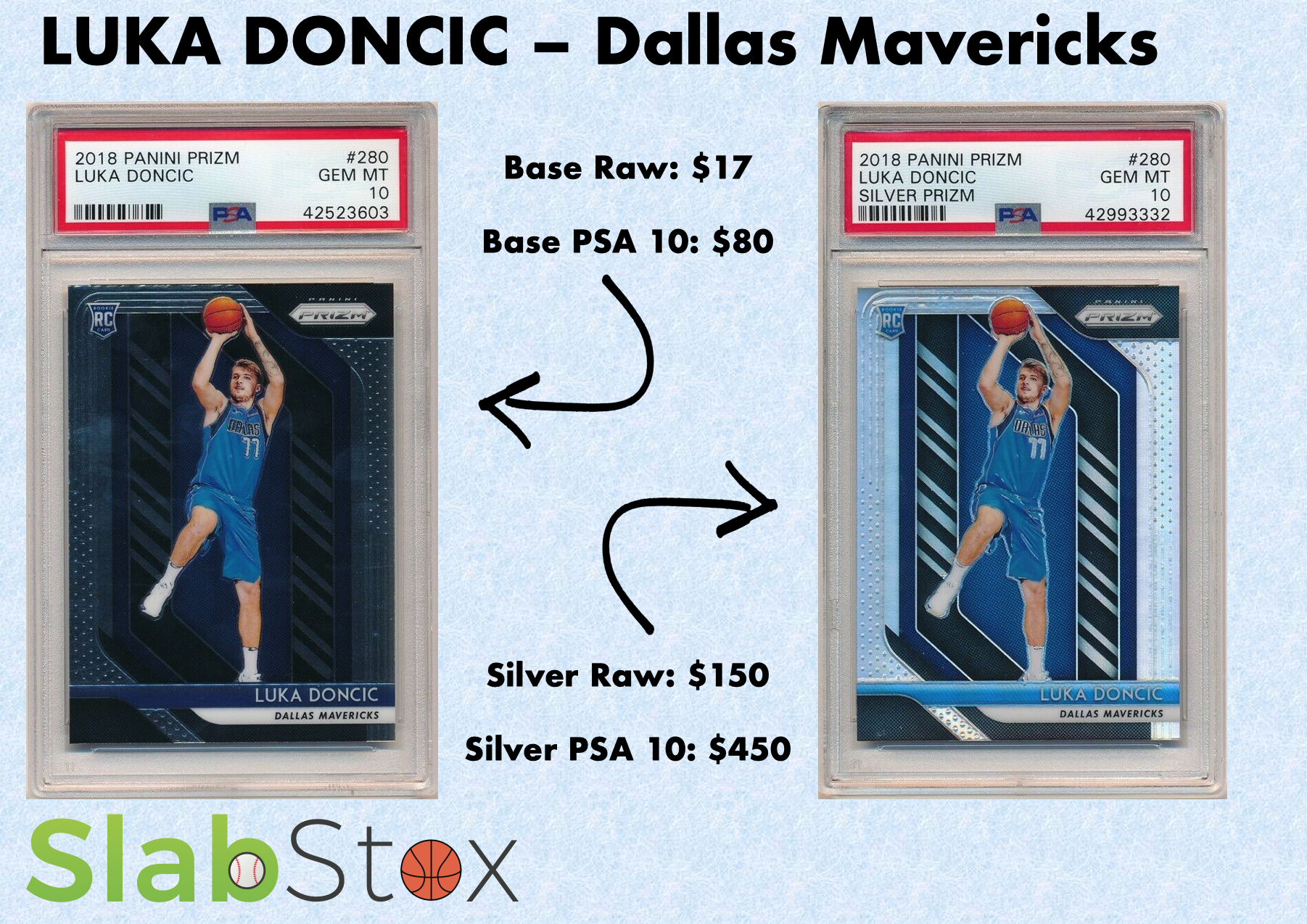 On June 24th, the NBA Awards show will be aired on TNT. Not only will players get crowned as MVP and Rookie of the Year, but the basketball rookie card market will fluctuate based off of what happens. If for some reason Trae Young steals Luka Doncic's thunder, I fully expect a market explosion for Trae Young cards. With that being said, I wouldn't bet on that happening; Luka Doncic had one of the best rookie seasons of all-time.
While this article is centered around Luka, one of the biggest questions lies in the MVP award. Be on the lookout for an article focusing on Giannis, Harden, and Paul George in the future.
Now to the main focus: the ROY and what it means for Prizm Luka Doncic Base RC PSA 10s. I've been seeing a lot of buzz around short-term investing in Luka Doncic as a quick flip after he is named ROY. To see if this is a good idea, let's use some recent ROY winners to analyze price trends.
To try to maintain as many of the same market factors as possible (nearly impossible at this point), the 2016 and 2018 ROY winners will be used: Karl-Anthony Towns and Ben Simmons. Since the NBA Awards show is one month away, there will be a two-month price trend period: one month before the awards show to one month after the awards show (or in 2016 before and after the announcement, since the awards show was introduced in 2017).
Currently, Luka PSA 10s sell for $80. A month before Towns won ROY, his were $35. Simmons' were $110.
2016: Karl-Anthony Towns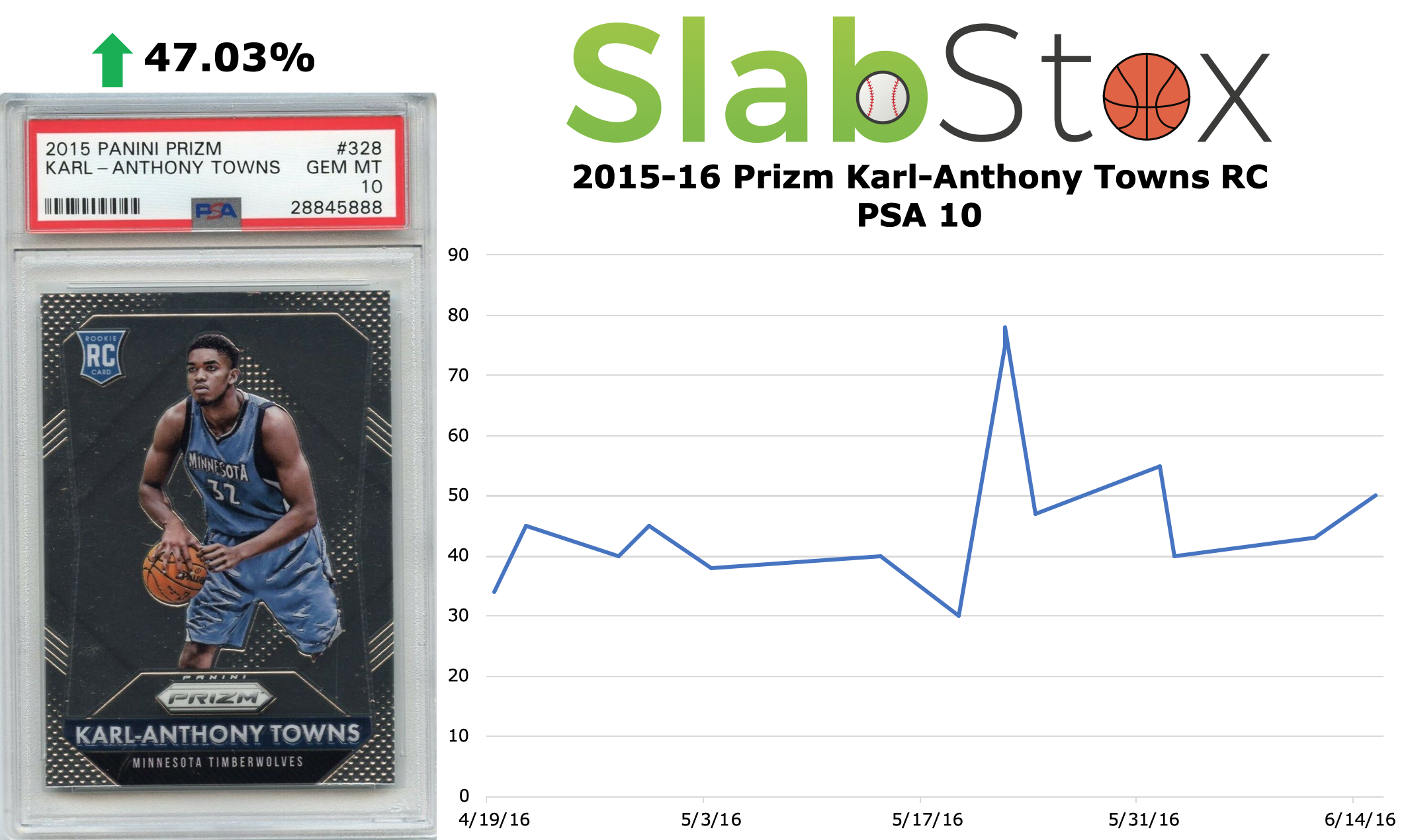 After ROY announcement (4/19 to 5/22): 130%
One month after ROY announcement (5/22 to 6/15): -36%
The Towns ROY announcement came with a lot of fluctuation. The best scenario would have been buying one month before and flipping a day or two after the announcement. The next best scenario would've been just making sure to buy one month before and either selling later in the summer or deciding to hold further.
If you were to buy Luka Doncic at $80 today in hopes to flip after he is announced the Rookie of the Year, the Karl-Anthony Towns logic would put it at $184. In this scenario, it sounds like a no brainer.
But, don't bet on it.
2018: Ben Simmons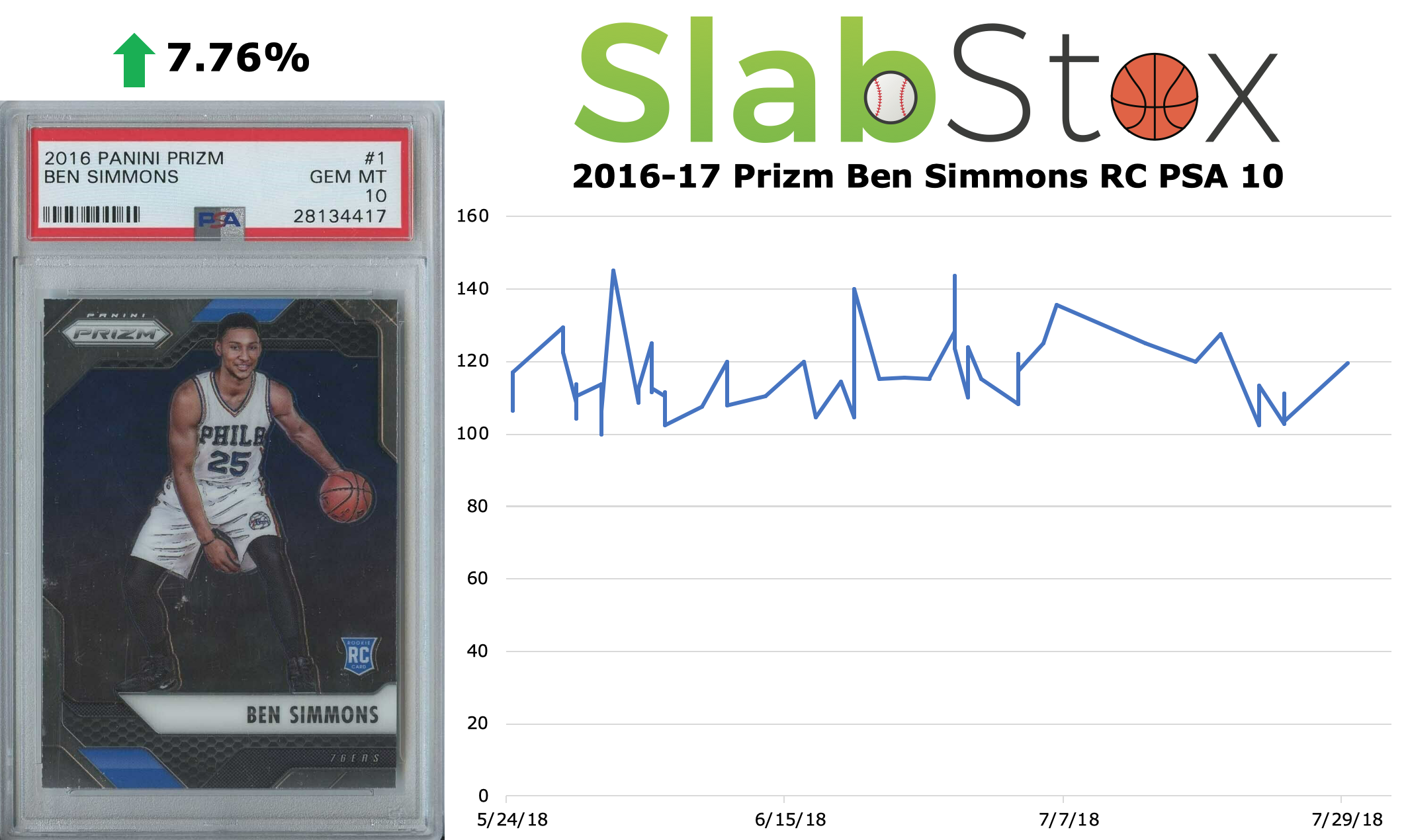 After ROY announcement (5/24 to 6/28): 23%
One month after ROY announcement (6/28 to 7/29: -20%
While the Towns situation is awesome, Ben Simmons is a little different. His sales were all over the map over the two-month period, with no clear trend. The sales topped out at over $140 a day or two after the announcement, but the full two-month trend really isn't anything to write home about.
What contributed to no pattern in sales? Well, a couple things, probably. First, of course there was all the "is Ben Simmons a rookie" talk. Second, his PSA 10 rookies were already over $100 when the announcement came, making it more difficult for them to gain traction.
After analyzing Towns and Simmons, what does this mean for Luka Doncic?
Taking all things into consideration, Doncic has a better chance to see a short-term price spike than Simmons, but a worse chance than Towns (based off of Towns being a very low-cost purchase at the time).
With that being said, I think these are the MAIN points of consideration when investing in Doncic:
If you want to be invested in Doncic Prizm PSA 10s, you better buy some cards over the next couple of days (or weeks) – I HIGHLY suggest this.
Definitely do not buy a couple days after he is named ROY; wait until one-month after that if you do not buy today.
I would absolutely not invest in Doncic Prizm PSA 10s in hopes to quick flip… BUT
I would absolutely INVEST in Doncic Prizm PSA 10s for the long-term.
Luka had an incredible season at the age of 19. Not only that, but he played in Euro ball before this year. Doncic is one of the best long-term investments out there, especially with the Mavericks adding talent.
I would do one of two things: buy, grade (with PSA), and sit, or buy PSA 10s and sit. You will not be disappointed (for now, stick to base, silvers, and hobby numbered parallels. I'd recommend staying away from Fast Break and retail exclusive non-numbered like red and pink ice).
Are you going to pick up some Doncic before next month?
Stay up-to-date on all things sports card trading with SlabStox. Sign up for The Daily Slab today!