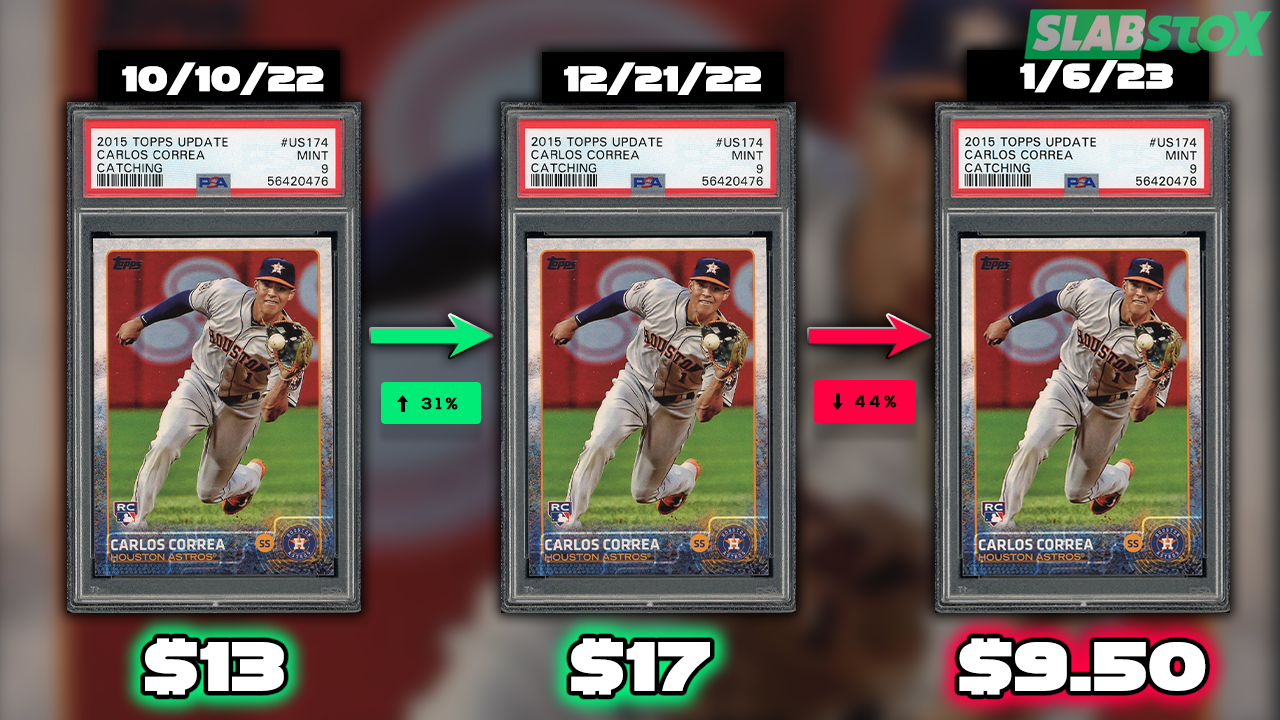 It's been one interesting free agency for Carlos Correa. After he opted out of his contract with the Twins, the 28-year-old shortstop was one of the more sought after players to hit free agency this offseason. On 12/13/22, it was announced Correa was signing a 13-year, $350 million deal with the Giants. His introduction on 12/20/22 was abruptly delayed due to concerns about his medical. The very next day, the Mets swooped in to sign Correa to a 12-year, $315 million contract but ended up having the exact same concerns as the Giants. Yesterday the saga *most likely* came to a conclusion after it was announced Correa agreed to return to the Twins on a 6-year, $200 million deal.
Correa's cards have been all over the place the past month or so due to the unsure nature of his future and where his future was. We decided to check in on a higher population card to see how quickly it changed in price based on the announcements. On 10/10/22, Correa's 2015 Topps Update RC PSA 9 sold for $13. Right after Correa signed for the Mets, it sold for $17 (12/21/22). With his medical stalling for the Mets, it hurt the value and dropped to $9.50 on 1/6/23. There hasn't been a new sale of the card since the Twins news, but the collector excitement level will likely be far less than playing for the Giants or Mets.
*Sales data is provided by Card Ladder, which combines 14 data sources into one (eBay, PWCC, etc). Create your Card Ladder account here!