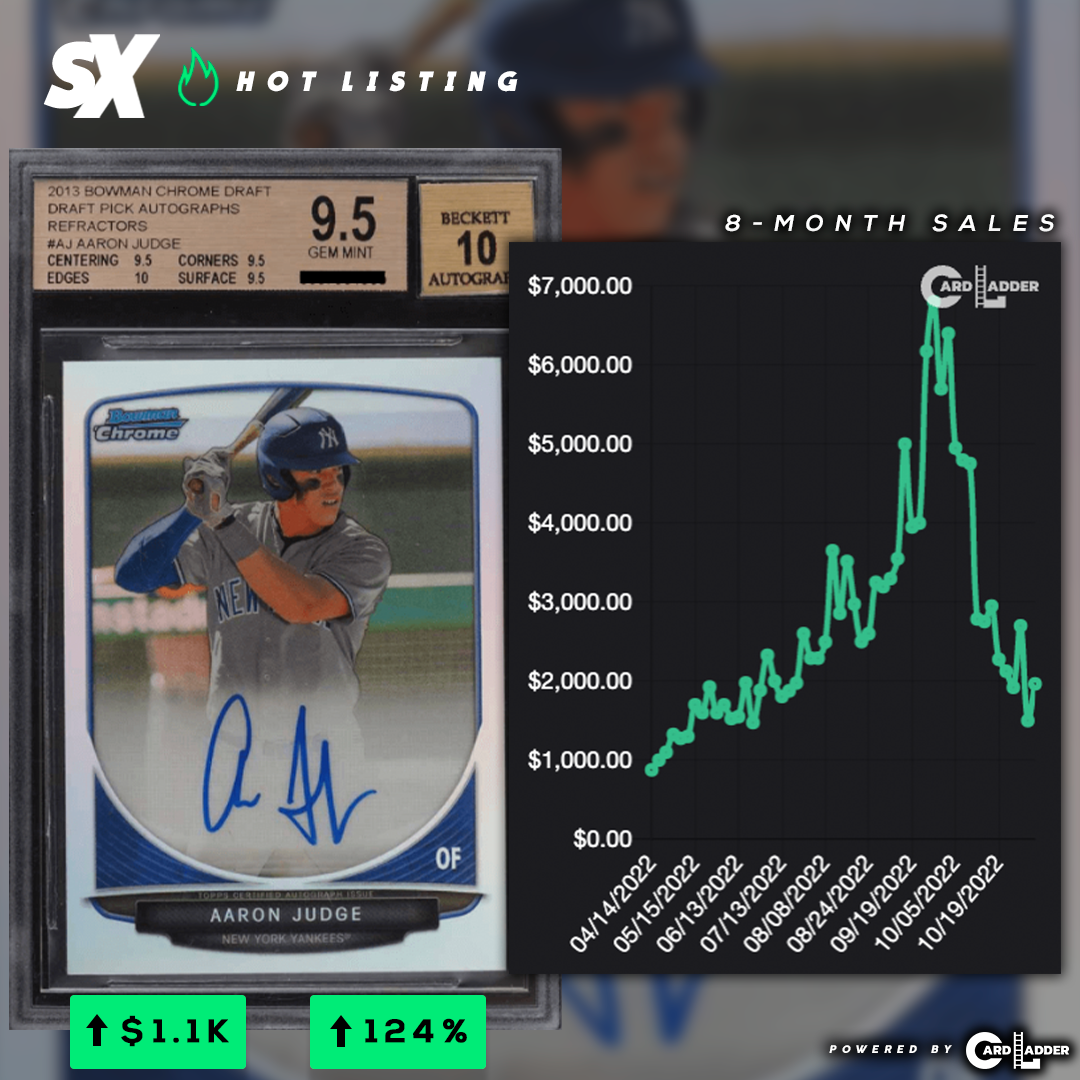 What a wild ride it has been for Aaron Judge. He started the 2022 season rejecting a contract worth $213M over 7 years (check out what we wrote about him on 4/14/22 right here in the Daily Slab Trender Setters).
It was widely looked at as an impressive "bet on yourself" situation, but also potentially foolish due to his age and injury history. Well, one MVP award and one AL HR record later, Judge's bet on himself paid off big time. The Yankees gave him a 9-year, $360M contract, which is a per year record for a position player ($40M per year).
Those who bet on his cards also won this year. His 2013 Bowman Chrome Refractor Auto BGS 9.5/10 increased 124% since 4/14/22, even with the huge spike and drop; an impressive increase for an impressive season.
For up-to-date card market information, subscribe to the Daily Slab newsletter HERE.