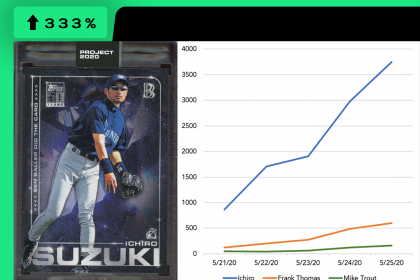 Have you been paying attention to eBay sales of Topps Project 2020 this weekend?! Almost any card from the set is up BIG TIME from Thursday. I could make a market report on just about any of them, and they'd all be up three times the value or more. Since I had to narrow it down, this market report is on the first three @benballer cards to be "in-hand:" Ichiro #1 (PR: 1,334), Frank Thomas #23 (PR: 2,836), and Mike Trout #51 (PR: 34,950).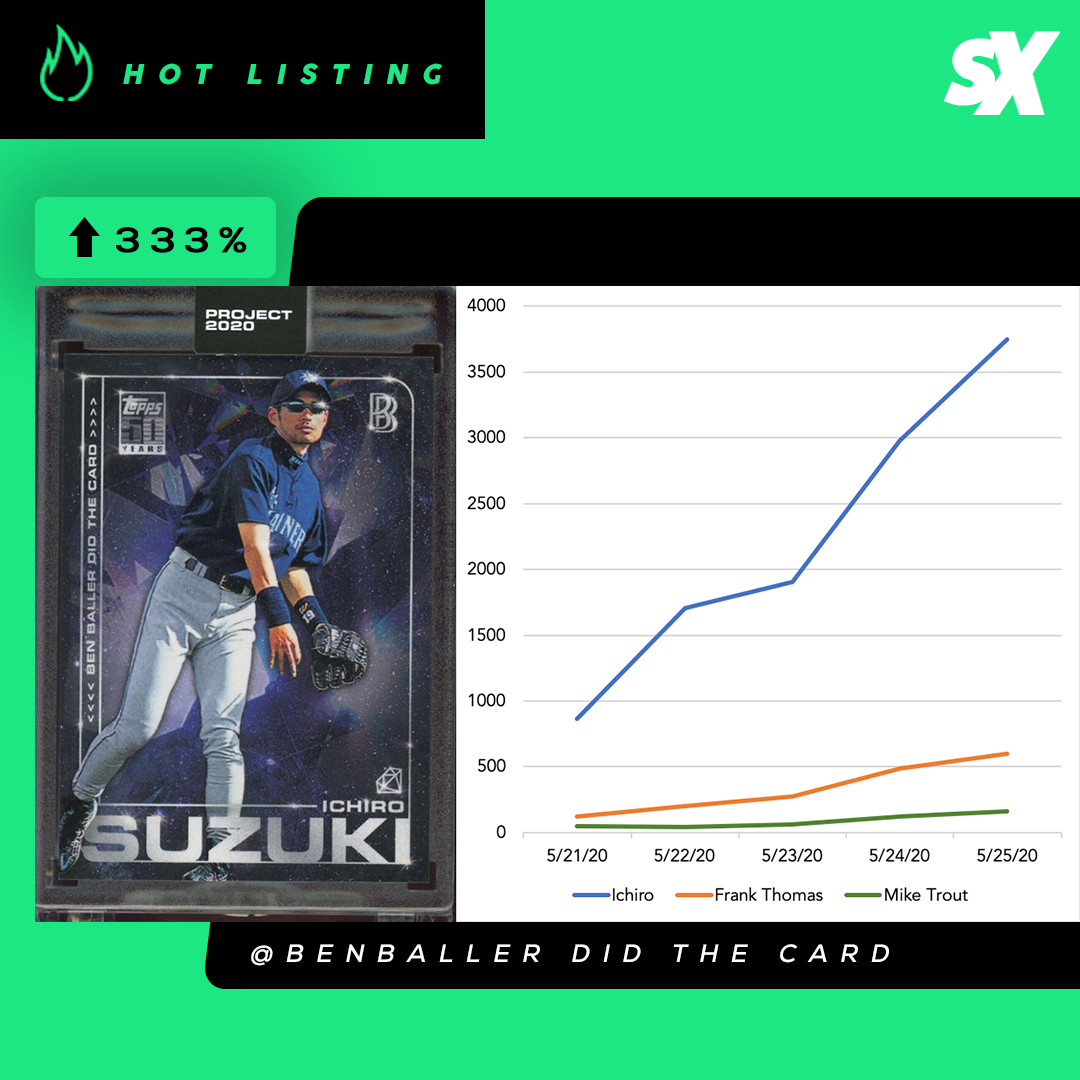 Currently, the Ichiro is the highest valued card in the set at $3,750 (based on the average of two sales when the pair was created). Since Thursday, this card increased 333% in value. As for the Frank Thomas and Mike Trout, they saw outstanding gains as well. Frank Thomas increased the most (ROI), moving from $119 to $600 – a 404% gain. The Mike Trout is currently the highest PR card in the whole set, but that hasn't stopped it from almost 4x'ing in value, going from $45 to $160 (256% gain). @benballer has over 1M followers on Instagram, and his popularity is showing in the print runs.
Head to the SlabStox YouTube or Twitter accounts for the most up-to-date sports card insights.