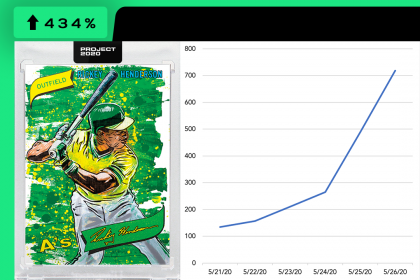 If you saw our post last night about print runs, you'd have read that most of the Topps Project 2020 cards are not shipped from Topps yet. All of the cards we've covered so far in market reports have been shipped and delivered, but the Rickey Henderson by @athlete.portraits has not been. The print run on this card is much lower than the new ones, hence the value being so high. Since Thursday, this card moved from ~$150 to over $700 – a 434% increase in value.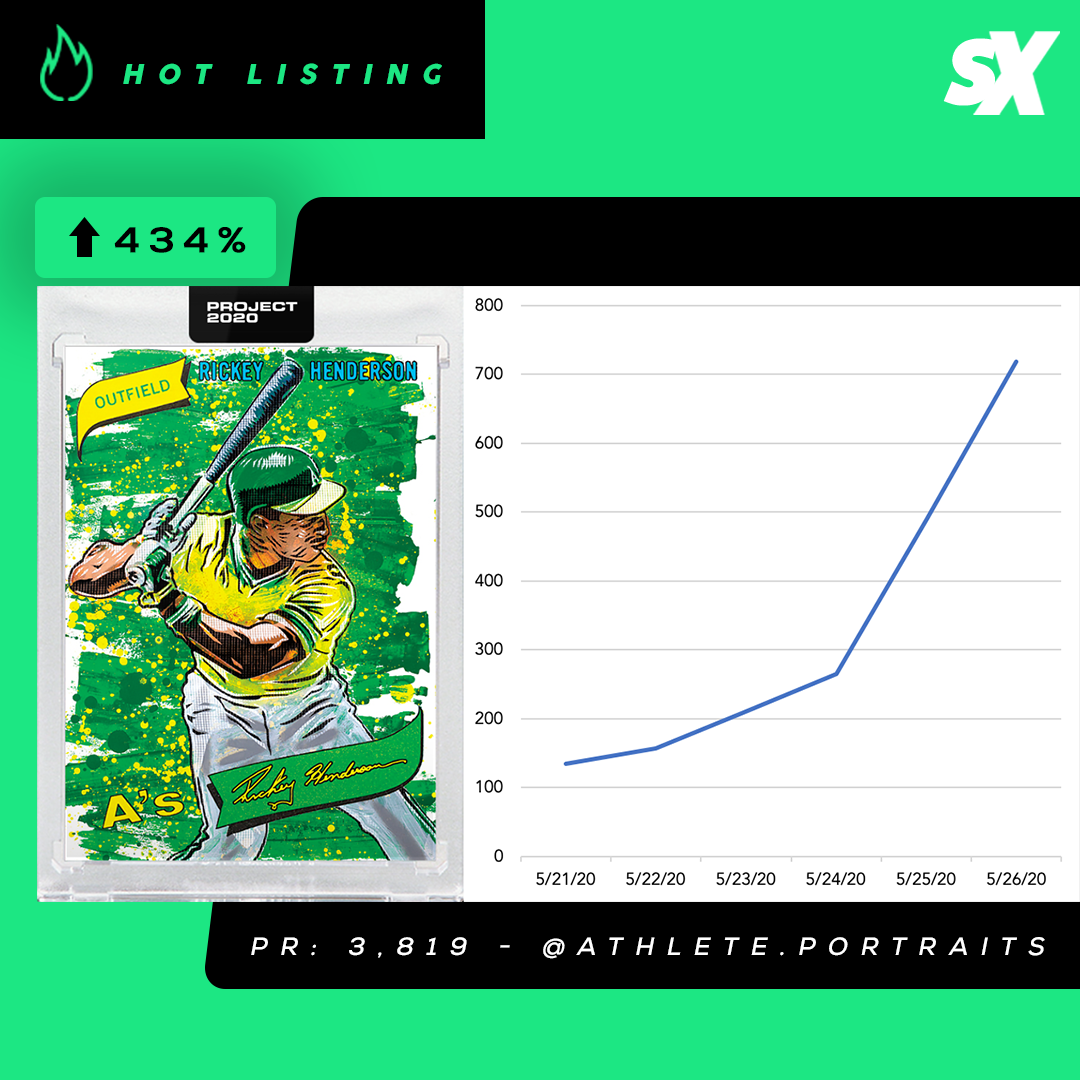 It's crazy to see an on-demand card that isn't even in hand yet and is worth more than many key basketball or baseball card investments out there. It just speaks to the popularity of this set as a whole and the different artists' followings. What's your take on Blake Jamieson's Project 2020 cards?
Sign up for The Daily Slab email to get the most up-to-date sports card insights straight to your inbox.