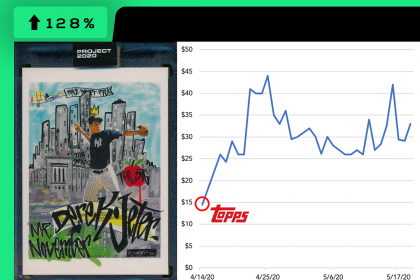 One month ago, we reported that the Derek Jeter by @kingsaladeen was the second most purchased Topps Project 2020 card at the time (print run of 9,873). At the time, it seemed like the PR was too high to grab a great ROI on the secondary market. However, after retailing at $14.50 (if you bought quantity of 10 on topps.com), these have increased 128% in value. The retail release on 4/14 is marked on the graph.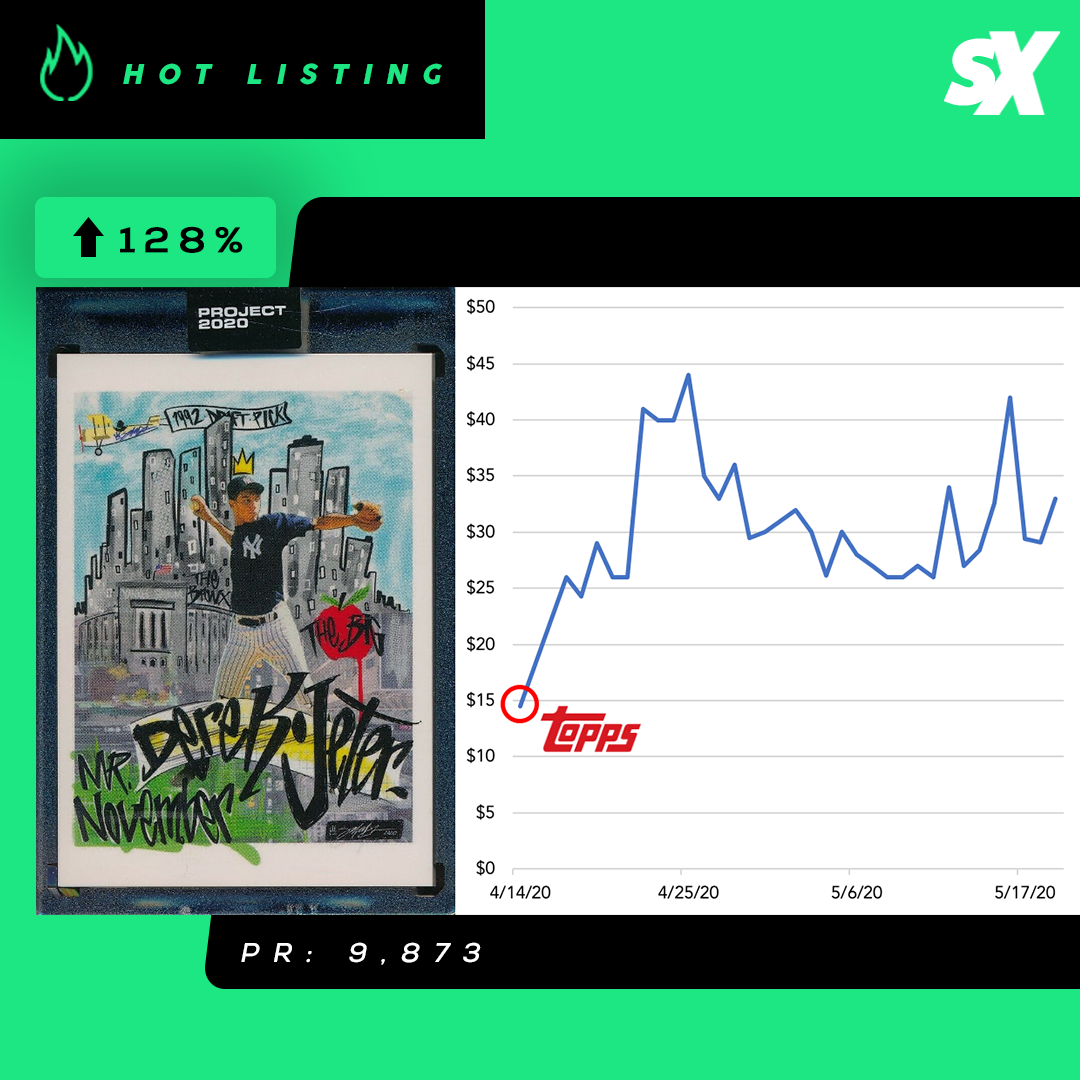 I was really close to making today's market report on the Ichiro#1by Ben Baller (maybe some other time), but I wanted to report on a card with a high print run that still ended up making a profit for buyers. This Derek Jeter is a great re-design of the 1993 Topps Jeter RC, and the secondary market agrees. Even with a 9,873 print run, this card is still auctioning over $30.
Has data like this swayed you to buy any Topps Project 2020 cards if you were previously a doubter of the set? Or are you still staying away?