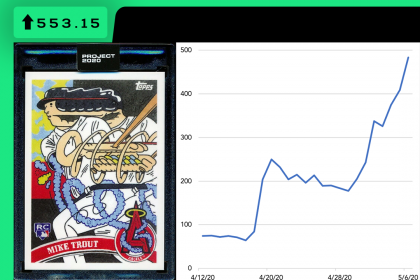 Topps Project 2020 Mike Trout by @ermsy (remaking the 2011 Update RC) is absolutely on FIRE. In about a month, this card went from being released on Topps.com for $20/card, to selling on eBay to start for $70, and now it's all the way to $500 – a 553.15% increase from when they hit eBay.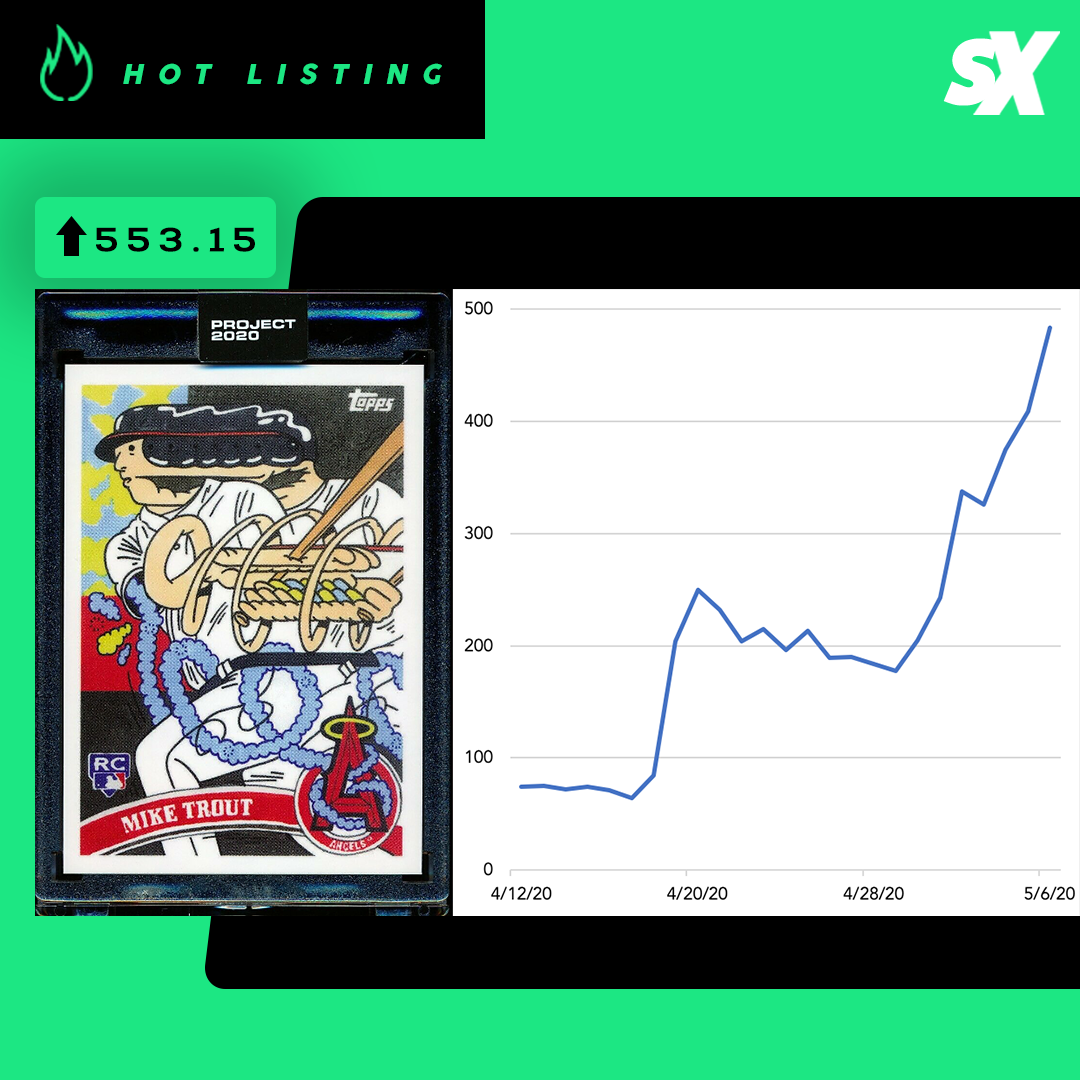 Why you ask? This card was the first Mike Trout Project 2020 card released, and it has a print run of 2,911. Two days ago, Topps announced the print run of the third Trout released (by @benballer), and it was a whopping 34,950. The result was the next big price hike for the card, jumping over $100 in two days.
This set has been a huge success for Topps. We made a video on this a while ago describing the set and how to purchase the cards, and there was quite a bit of people against the set. Has the recent price movement on this Trout by @ermsy changed your opinion?
Sign up for The Daily Slab today! Get news, trends, and insights on the sports card industry straight to your inbox, courtesy of SlabStox.