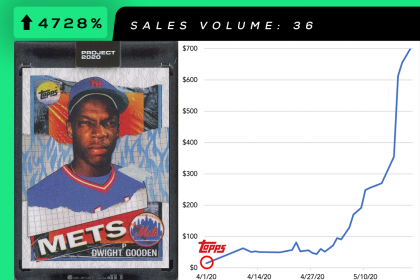 When was the last time the LEAST demanded card in a set at release turned into one of the TOP selling cards? This set is so unique in so many ways, and here is another instance. The Dwight Gooden by @tysonbeck has the lowest print run out of any Topps Project 2020 card (1,065), and it is now selling for $700. It is only behind the first card in the set (Ichiro by @benballer worth $800). That equates to a 4,728% increase since it retailed on topps.com.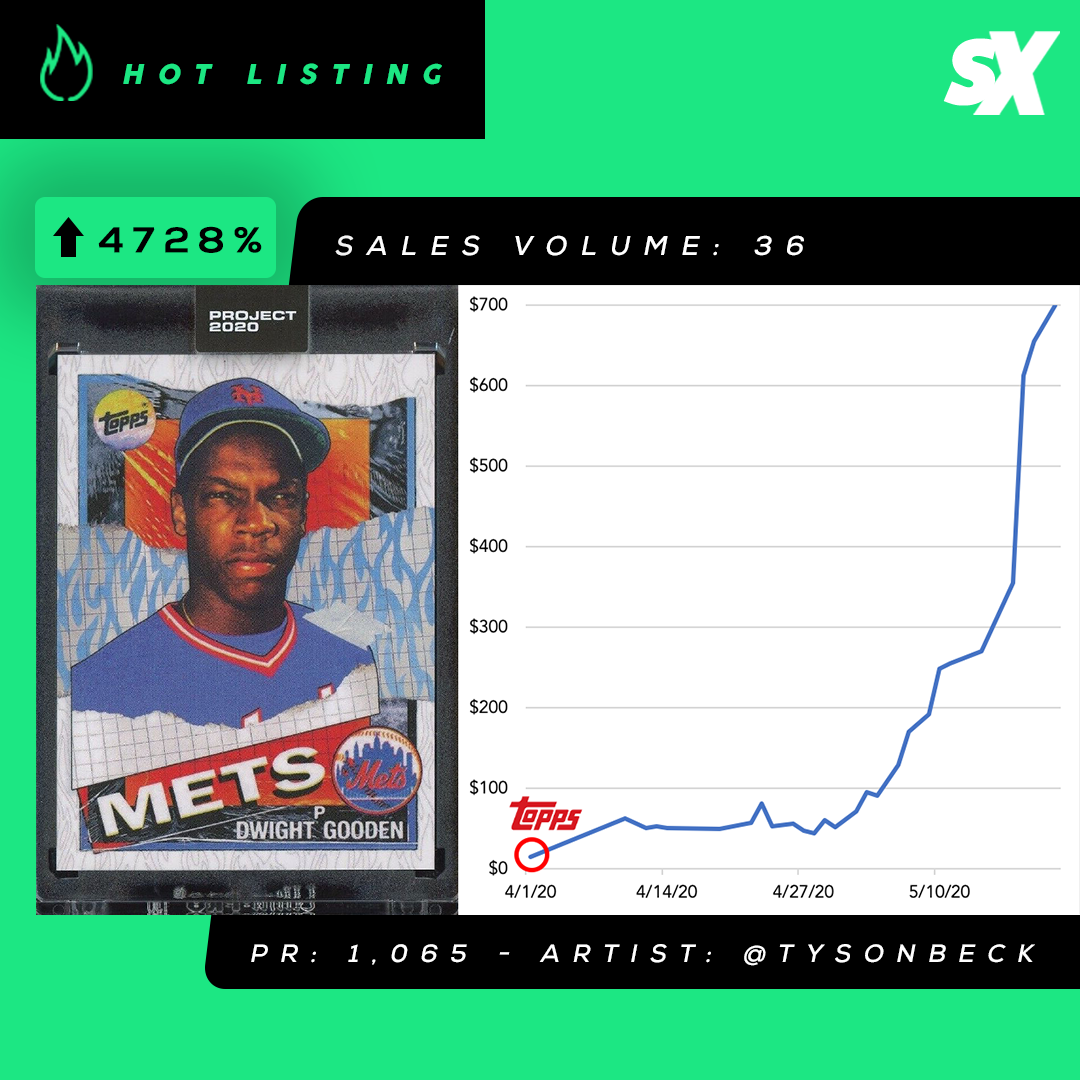 This Dwight Gooden card was one of the first 20 cards released (number 12), which is an automatic value boost. Add on top of that it's the lowest print run, and that has sent this card into a frenzy. There are not many cards out there where the player on the card doesn't matter, but in this case it holds true. The artist, design, and low print run is driving this value. What are your thoughts on the first 20 card released in Topps Project 2020?
Sign up for The Daily Slab email to get the most up-to-date sports card insights straight to your inbox.