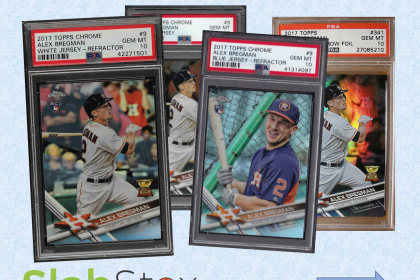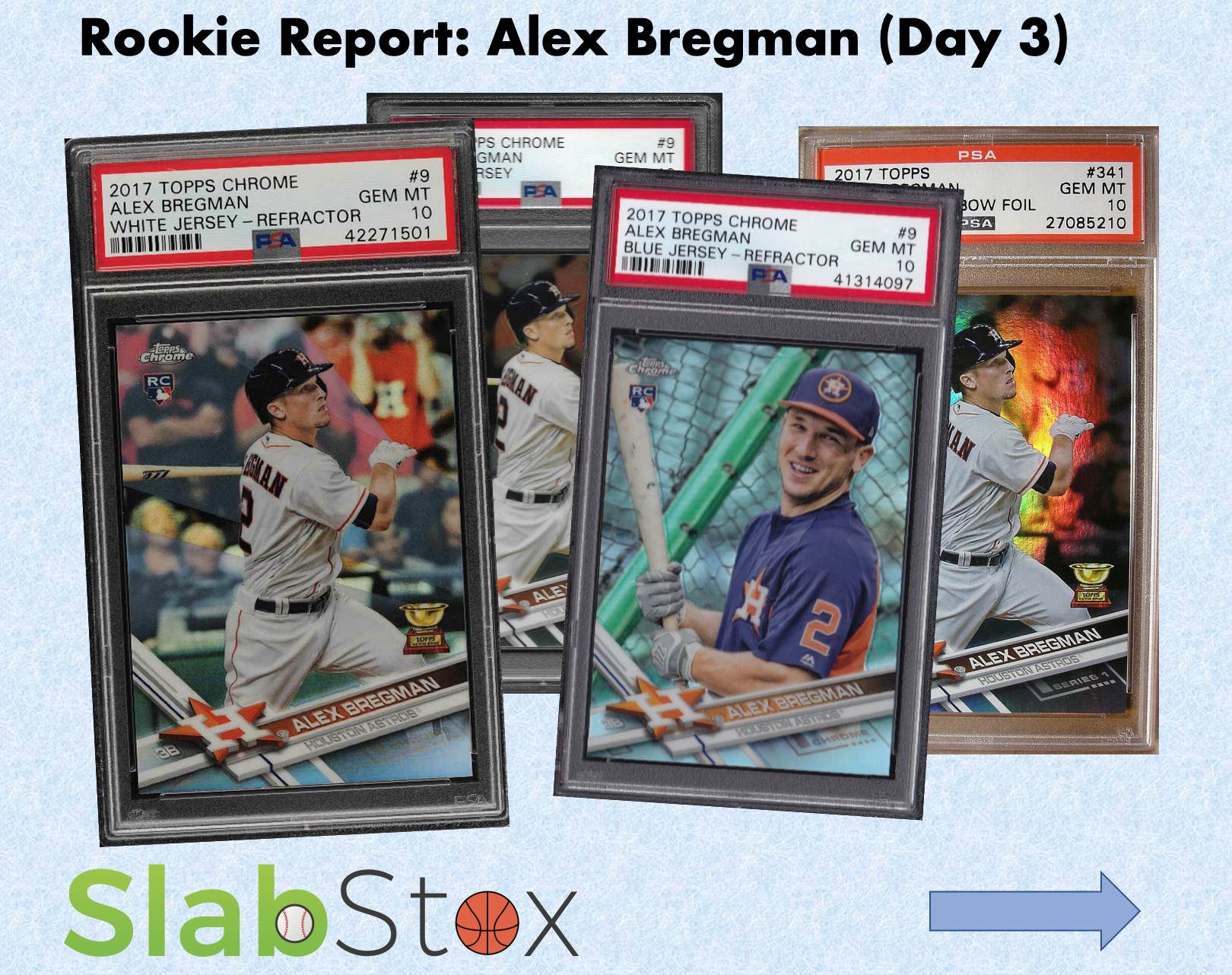 Closing out the week of Bregman with some Topps Flagship. Since Bregman has a ton of rookies (appearing in Series 1 first), it makes it incredibly difficult to actually pick which is the best to invest in. Do you go the paper route with Series 1? Chrome route with Topps Chrome? Update route with his Rookie Debut? One thing to say is that he doesn't have an Update base rookie (only a rookie debut), so that one would be out. With Series 1 base paper, there's a ton produced so that wouldn't be the way to go. That leaves us with the Topps Chrome and rare parallels from Series 1 (foil, gold, etc).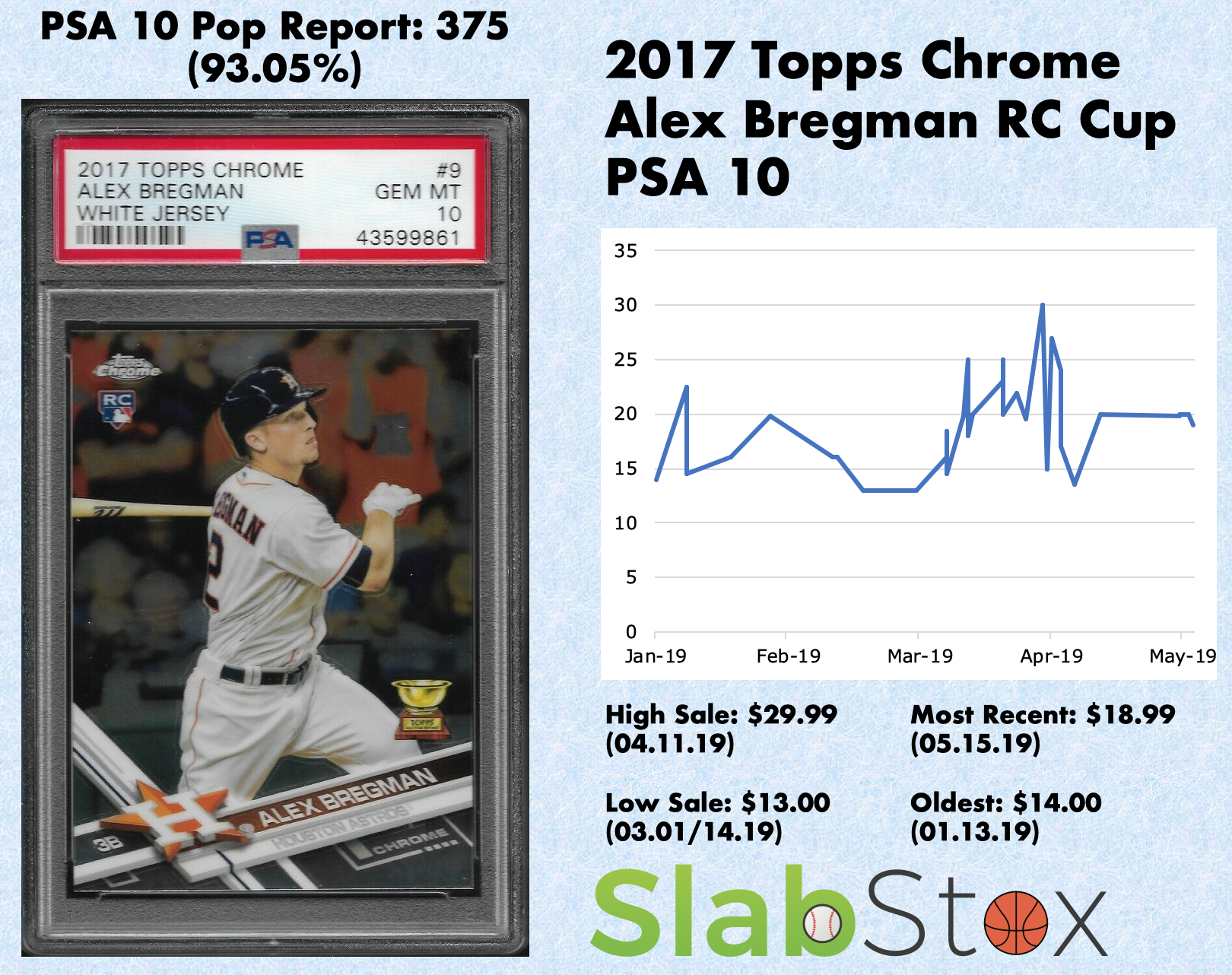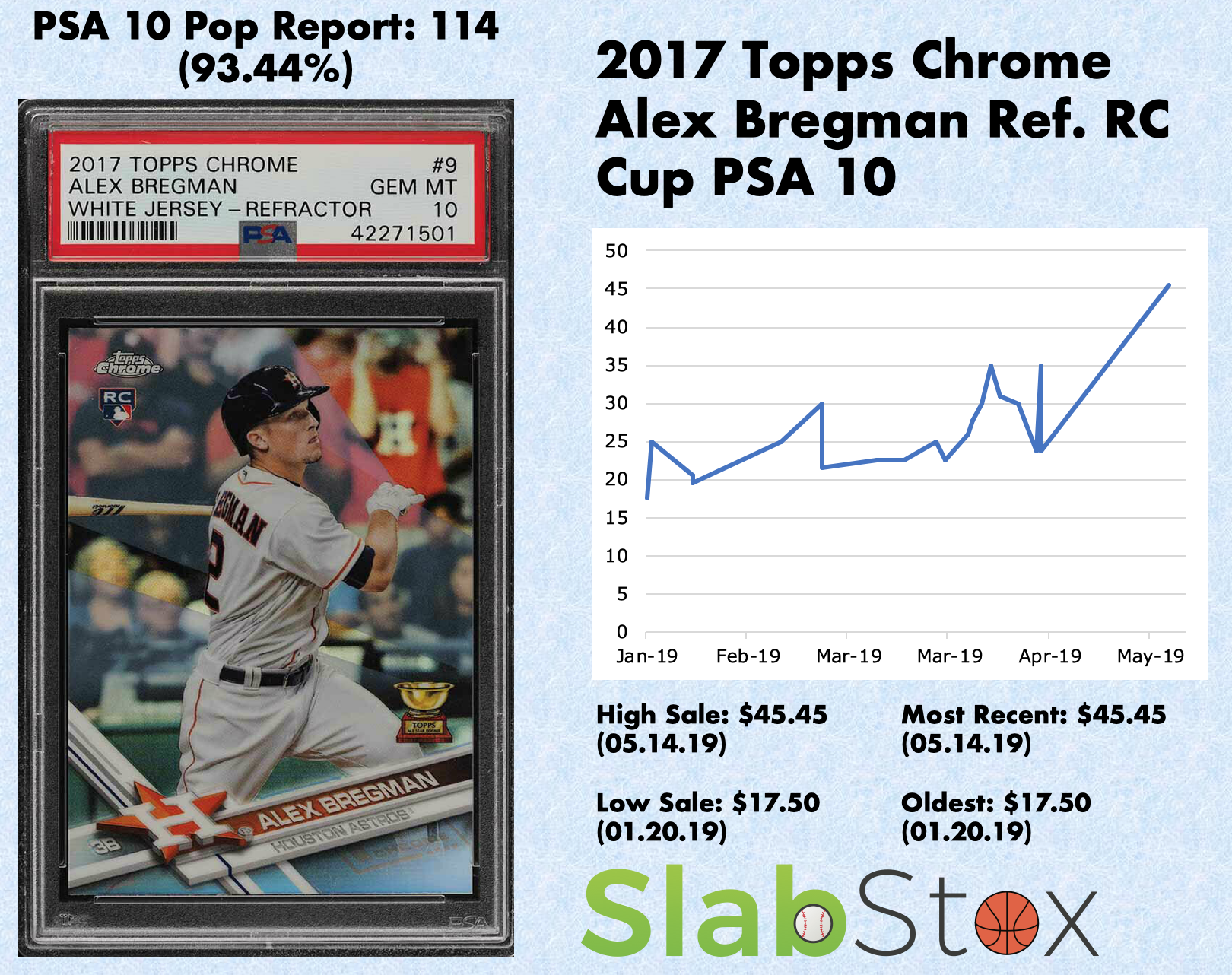 Bregman's Topps Chrome cards have multiple different refractors and colored parallels, but for data purposes the easiest way to display trends is with the base and normal refractor. I'd try to grab numbered color refractors from Topps Chrome, and after that look into the non-numbered like prism, xfractor, sepia, pink, and normal refractor.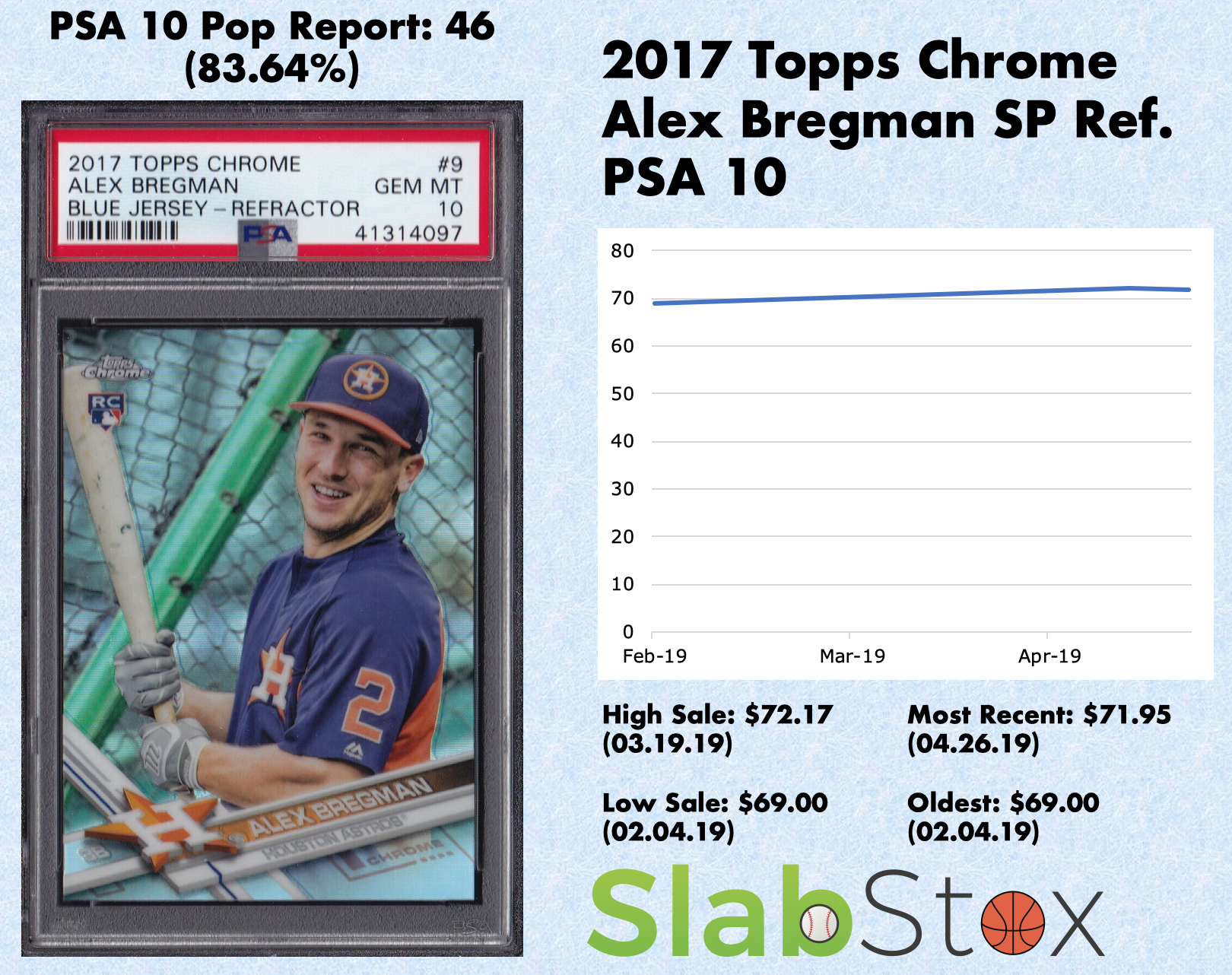 Bregman has a SSP Topps Flagship card, but those rarely pop up. A variation that would be more attainable is the Topps Chrome photo variation refractor rookie. One of these hasn't sold in a while, but I'd imagine the next PSA 10 that sells will be pushing $100.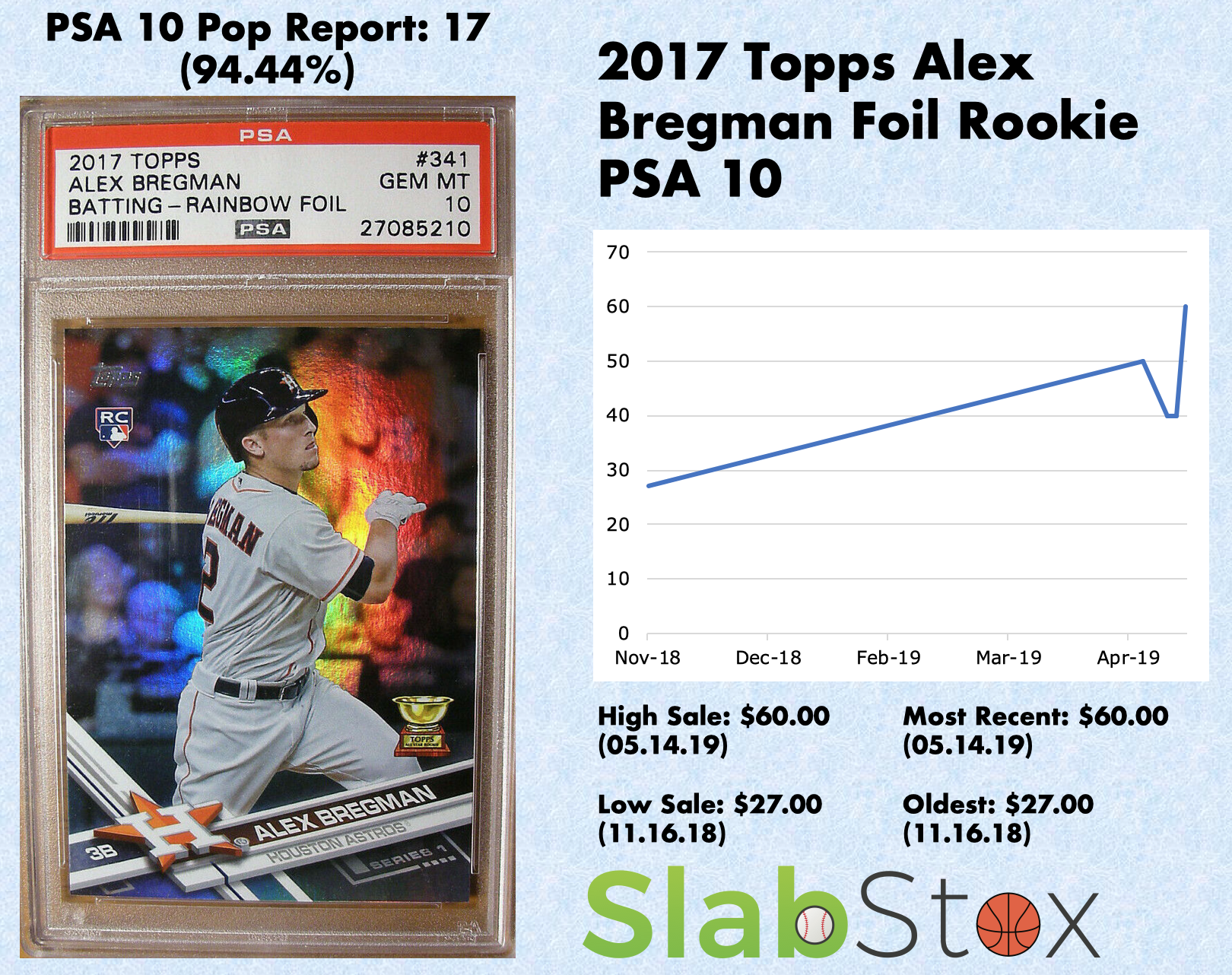 The Topps Foil parallel is a great one to invest in, especially if you can grade it yourself and turn it into a PSA 10. The last raw sold for $10, but the most recent PSA 10 sold for $60!
While all of these are nice Bregman cards to invest in, there are many out there that will get the job done. These aren't the "only" Topps rookies to invest in, but just a couple to keep your eyes peeled for.
If you want to get your raw Bregmans graded, be sure to join @claycards' PSA #14 submission! Cards are due June 8th.
Sign up for The Daily Slab email to get the most up-to-date sports card insights straight to your inbox.