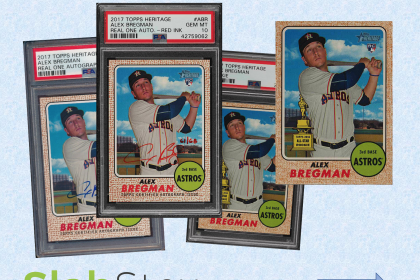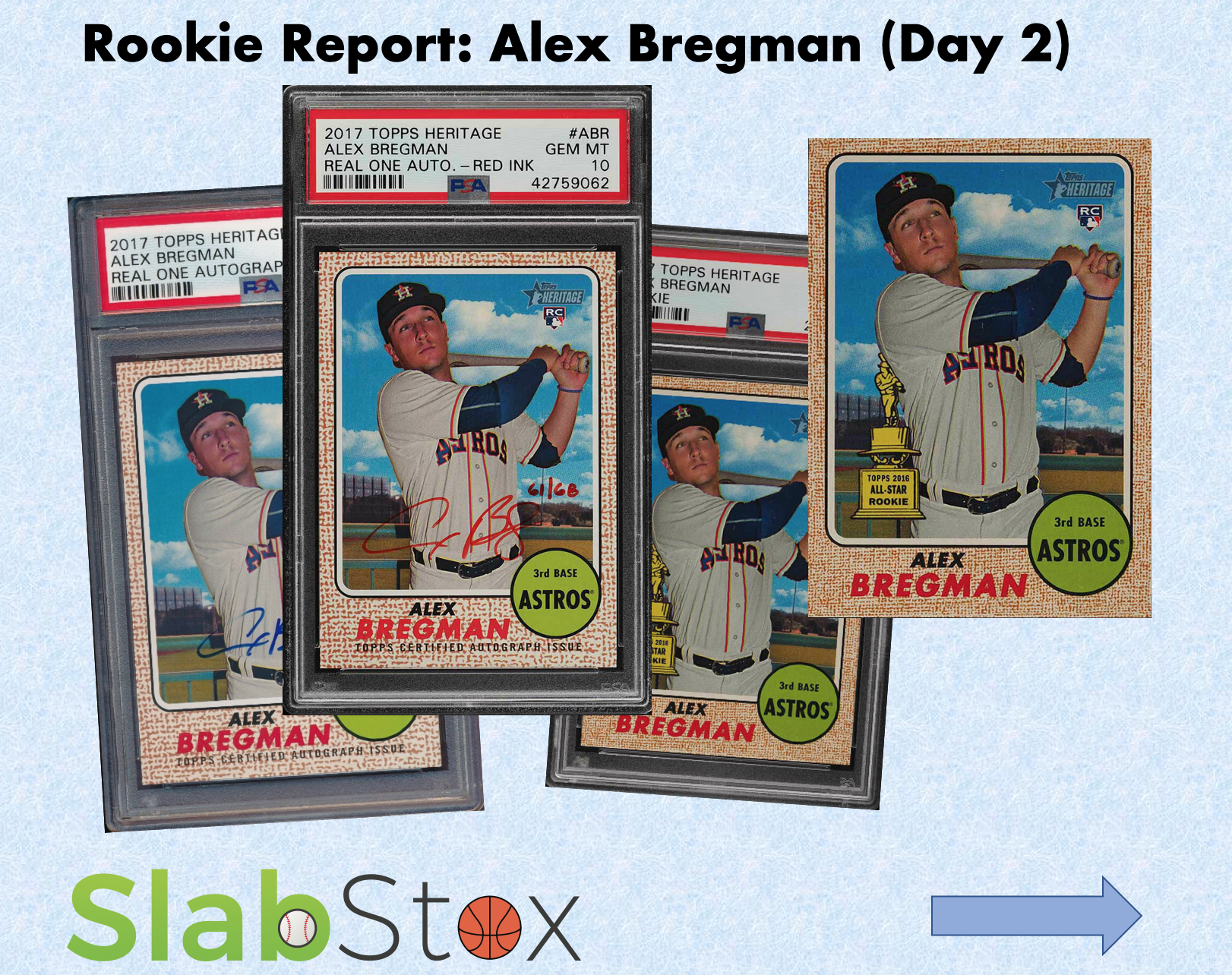 Next up are the Heritage Bregman cards! Due to his base rookie being a dual with Gurriel, it limits the amount of cards that can be viewed as premium investments. The dual rookies *could* be investments, but the value is marginal compared to what it could be without Gurriel. Of course, items like the blue refractor /68 and other dual SPs can be investments, but for the Rookie Report it'll only be on the solo rookie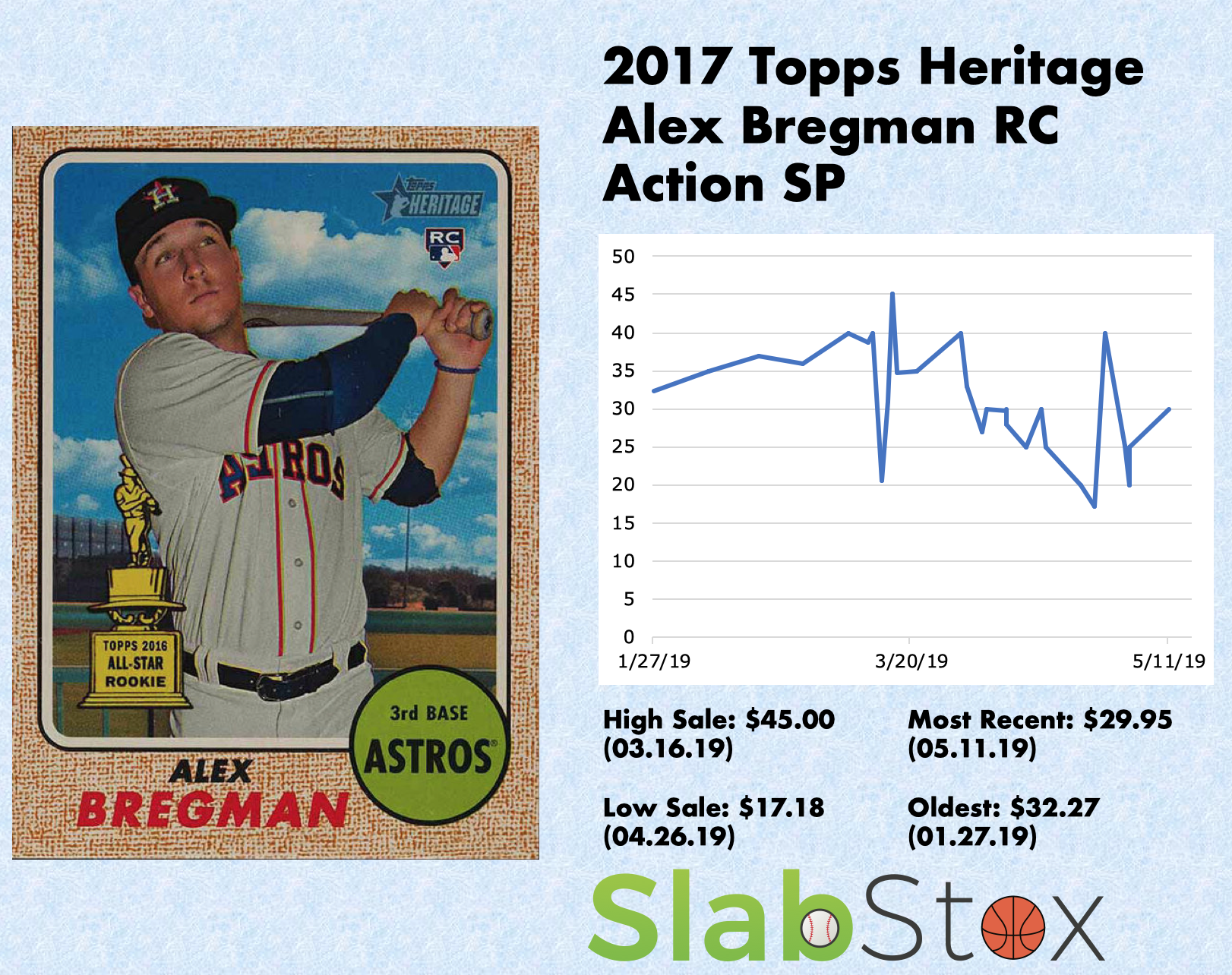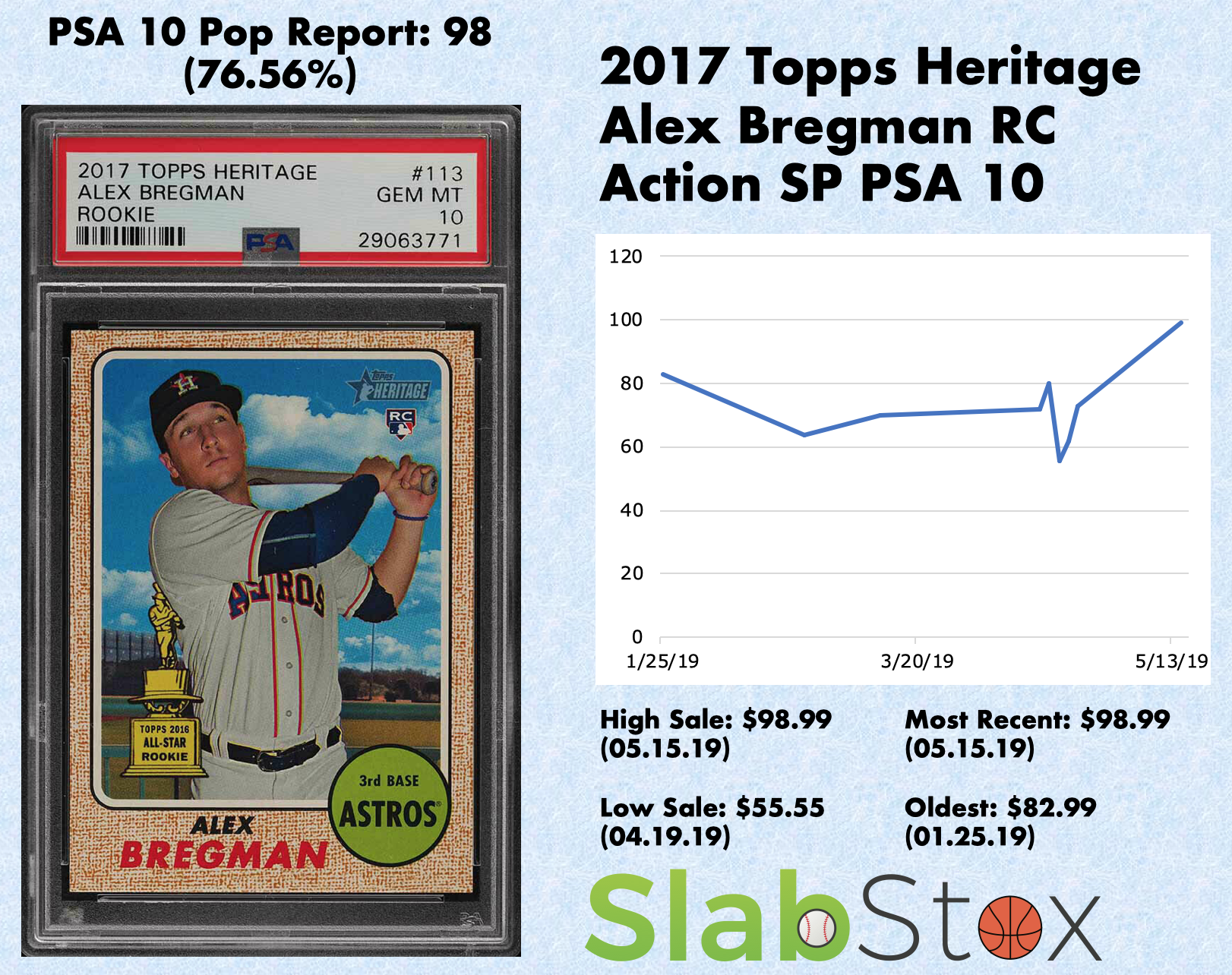 For the non-auto Heritage RC, the Rookie Cup solo "action" (although not really action) SP is the one to buy. The PSA 10 is a safer investment, but there is a larger immediate profit margin to be made on the ungraded.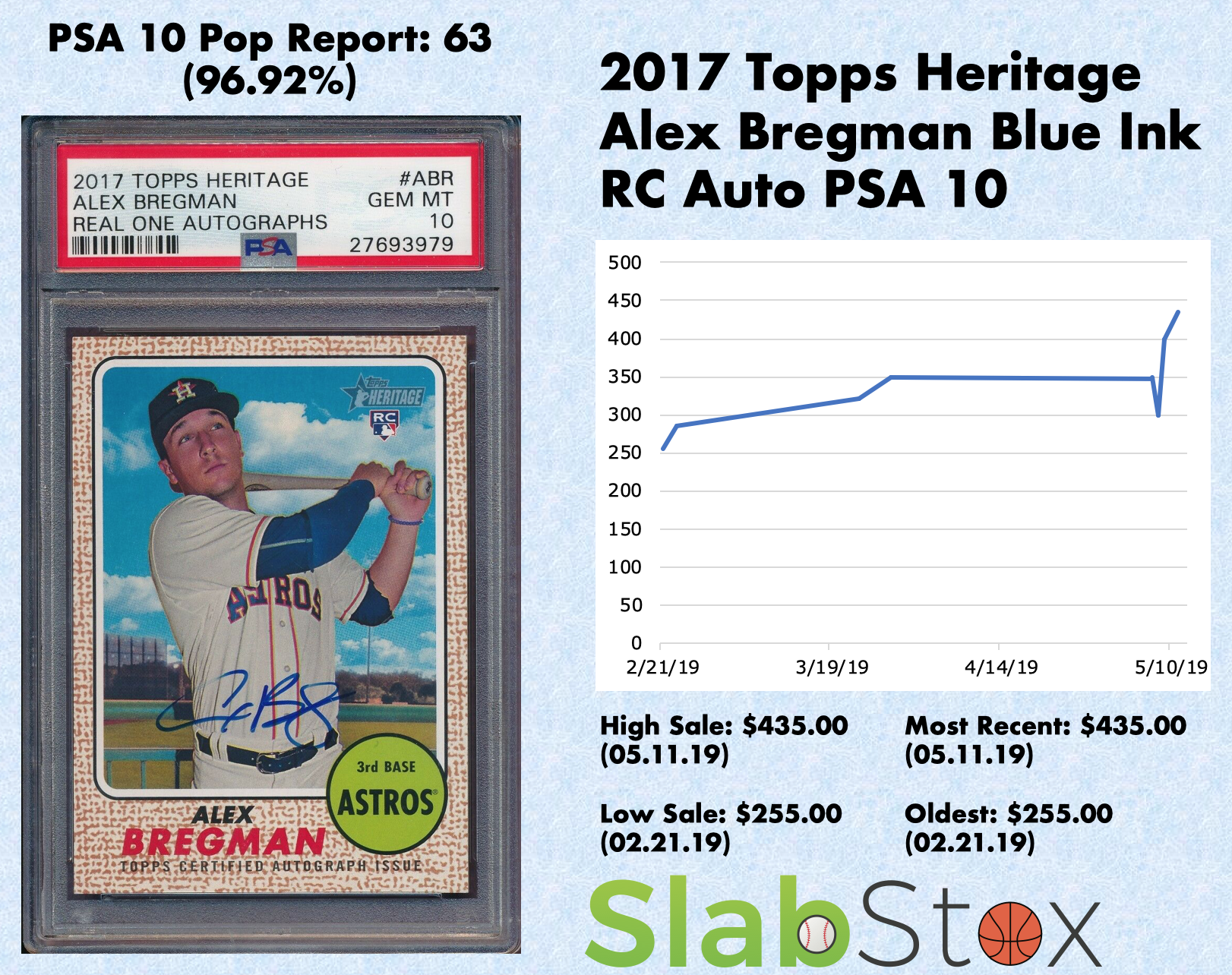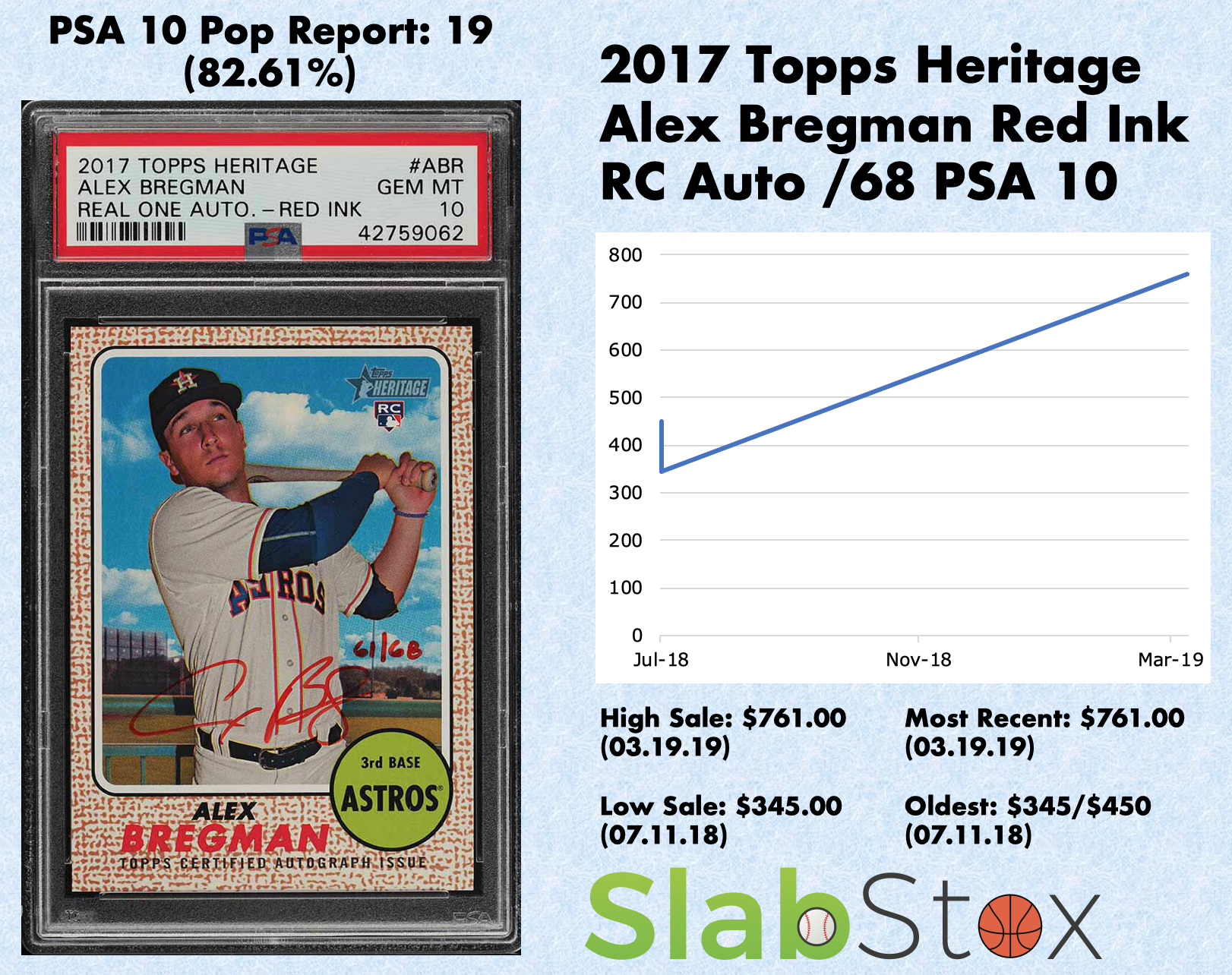 The blue/red ink auto is a classic rookie investment, and this particular one of Bregman is the one to get. There's also one with the bat on the shoulder, but that came from the Heritage High Number release, which could be considered the "2nd Heritage." Red Inks barely pop up, but the next one that does will surely far and away outsell the last one sold. Be on the lookout for Day 3 coming up with his Topps Flagship rookies and short-prints!