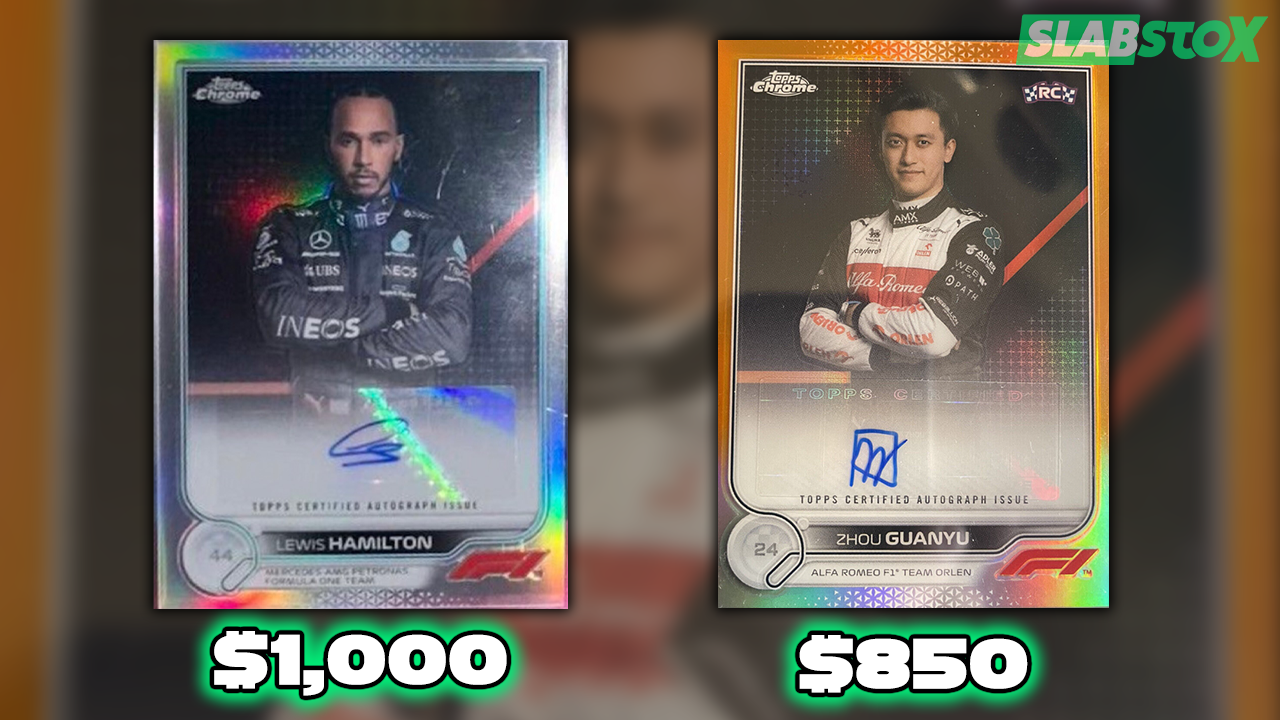 With 2022 Topps Chrome F1 releasing just over a week ago, sales are starting to get logged. This is the third Topps Chrome F1 set to release, but a lot of collectors are buzzing about the design compared to the 2021 set. Lewis Hamilton Autos from the previous sets are extremely expensive (2020 = ~$20K), but his 2022 Refractor Auto sold for $1,000 just yesterday. Interesting note: this is the first F1 Chrome set that non-color Refractor Autos are not numbered. Hamilton is going into the 2023 season looking become the sole record holder for most World Championships (currently tied with Michael Schumacher with 7). Hamilton's contract with Mercedes is up at the end of the season, but he's been hinting he has many years of racing left with Mercedes.
For the first time in a Topps Chrome release, there is only one rookie: Zhou Guanyu. Zhou's 2022 Topps Chrome Orange RC Auto /25 sold for $850 on release day (1/4/23). The 23-year-old showed promise during his first season with Alfa Romeo and will look to build on that in 2023. He only finished with 6 points in 2022, but he was very close to points in many races and also dealt a good amount of reliability issues.
*Sales data is provided by Card Ladder, which combines 14 data sources into one (eBay, PWCC, etc). Create your Card Ladder account here!