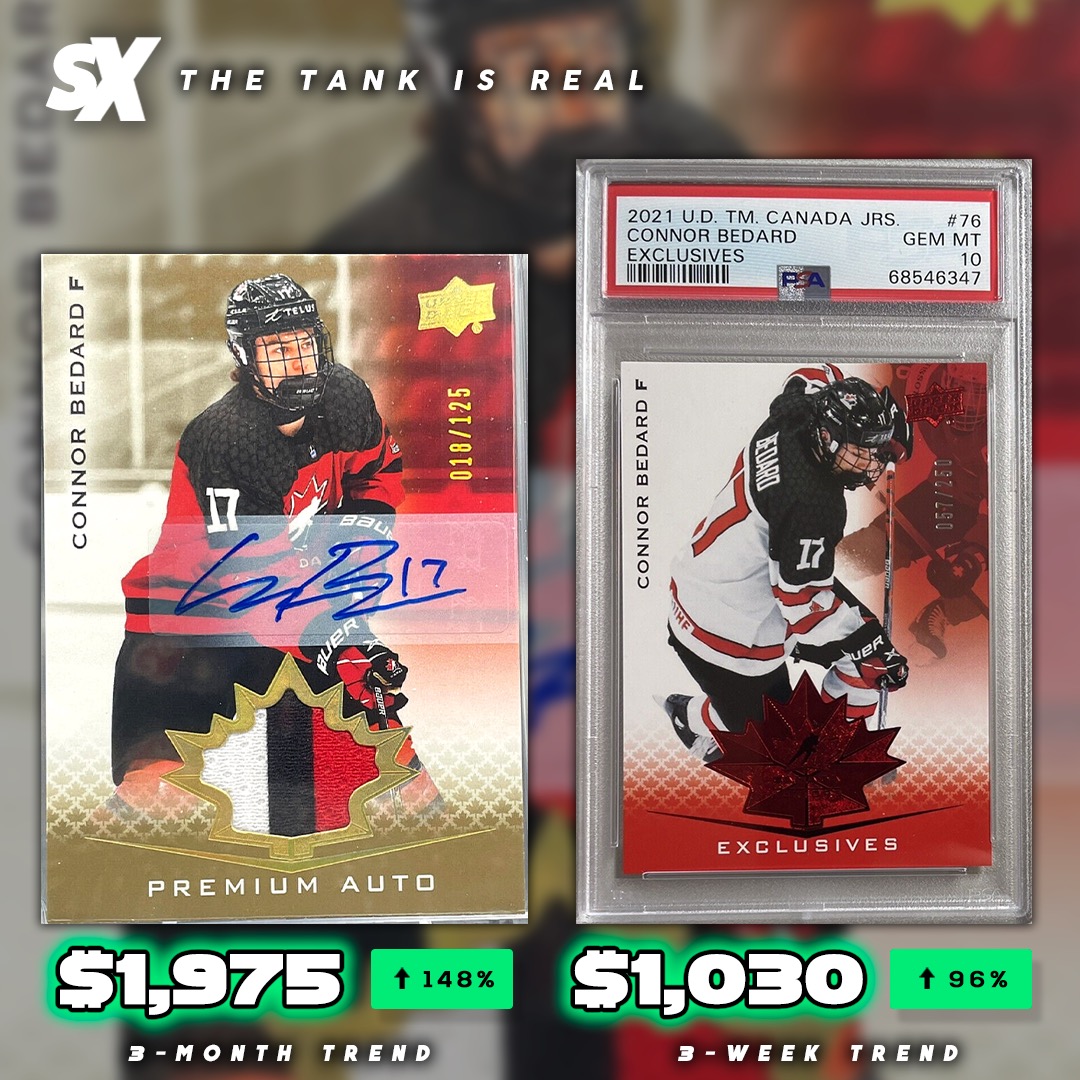 What if we told you the biggest sports TANK in 2023 will not be in the NBA for Victor Wembanyama, but in the NHL for Connor Bedard? While that statement may sound ludicrous, it could be true. Since the start of 2023 (just five days), over 200 different pre-NHL cards of the 17-year-old phenom have sold, including these two monsters. 📈 Read why his cards are already commanding thousands of dollars.
•••
Last night, Canada won the gold medal in the World Junior Championship (U20), and Bedard stole the show. He finished the tournament with 9 goals and 14 assists, the fourth-most points ever recorded at a WJC (according to TSN).
We asked @showdecartes what Bedard means to the game of hockey and the NHL right now:
"What Connor Bedard just accomplished at the World Juniors – at 17 years old – only confirmed what we already knew: he is a generational talent, so much that NHL teams are changing their strategies this season to have a chance at drafting him. We are talking about a Crosby, McDavid, Ovechkin type of talent." 🔥
•••
Bedard is NHL draft eligible in 2023,and the race is on to get the No. 1 pick. The Chicago Blackhawks are in last place right now with 20 points, and only have 8 wins in 37 games. The bottom 10 teams are all in a draft lottery, with better odds to get the #1 the worse you finish. So the question now becomes, is "tank for Bedard" real?
Who can't wait for Bedard's first NHL cards?
–
Sales data provided by @CardLadder. 📊