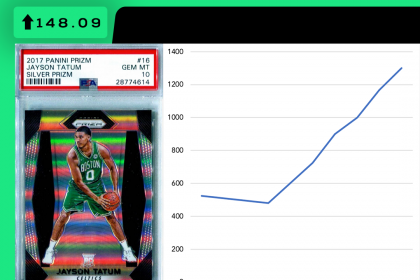 Do you remember when Jayson Tatum Prizm Silver RC PSA 10s were selling for $500? We do because that was only a week ago when we posted a Hot Listing on this exact same card. Within ONE WEEK, this card has went from $500 to $1,300 – a 148% gain. Absolutely incredible. Let's check out why.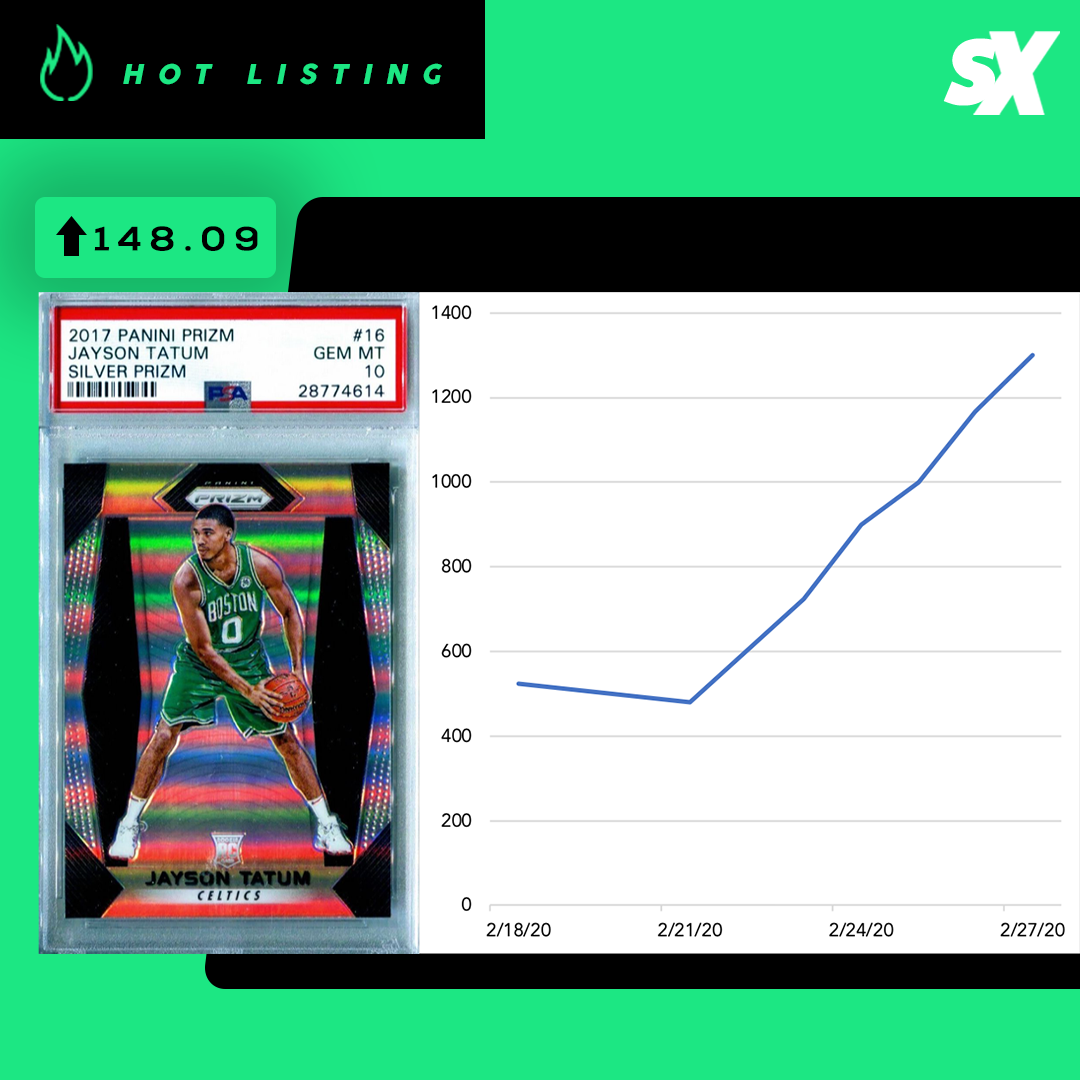 Last week, we discussed how spectacular Tatum has been in February, as he just came off of a 39 point game against the Clippers in a double OT win. Since then? He's played four games; here's his stat lines. 28 points, 11 rebounds, 4 three pointers against the Wolves (W). 41 points (!!), 5 rebounds, 4 three pointers against the Lakers (2-point L on the road). 36 points, 4 rebounds, 8 three pointers (!!) against the Trailblazers (W). 33 points, 11 rebounds, 3 three pointers against the Jazz (W). The man is on another planet right now, as he's shooting 56% from three point range in those contests.It's very clear what's happening right now with his card market. Tatum was an extremely hyped prospect out of Duke. People have been waiting for a break out like this for a while, and now people are all in on Tatum being a superstar. We can't disagree, as he has an absolutely lethal offensive game, and he's also leading the Celtics to a ton of wins in February (10-2 record in Feb).As for where his market goes from here… the sky is the limit. He's playing in Boston and will be a real MVP contender for years to come. He's only, wait for it, 21-YEARS-OLD. He has so much time to develop his game further. As long as the card market stays hot, his cards will be flying off of eBay.
Stay up-to-date on all things sports card trading with SlabStox. Sign up for The Daily Slab today!