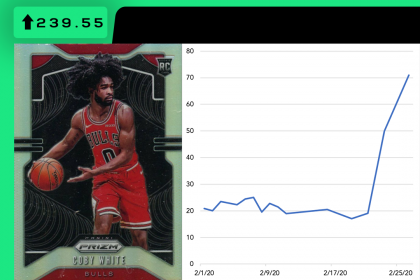 Coby, Coby, Coby. It feels like that's all we're seeing in our comment sections and DMs these days. Why you ask? Well, just a mere three straight 30+ point games off the bench for the Bulls. With those performances, he became the first rookie reserve to score 30+ in three straight games. He did it on some ridiculous shooting numbers – 18 for 31 from three point range over the three games (58%). In turn, his Prizm Silver RC is WAY UP in February, going from ~$20 to ~$70 – a 240% gain.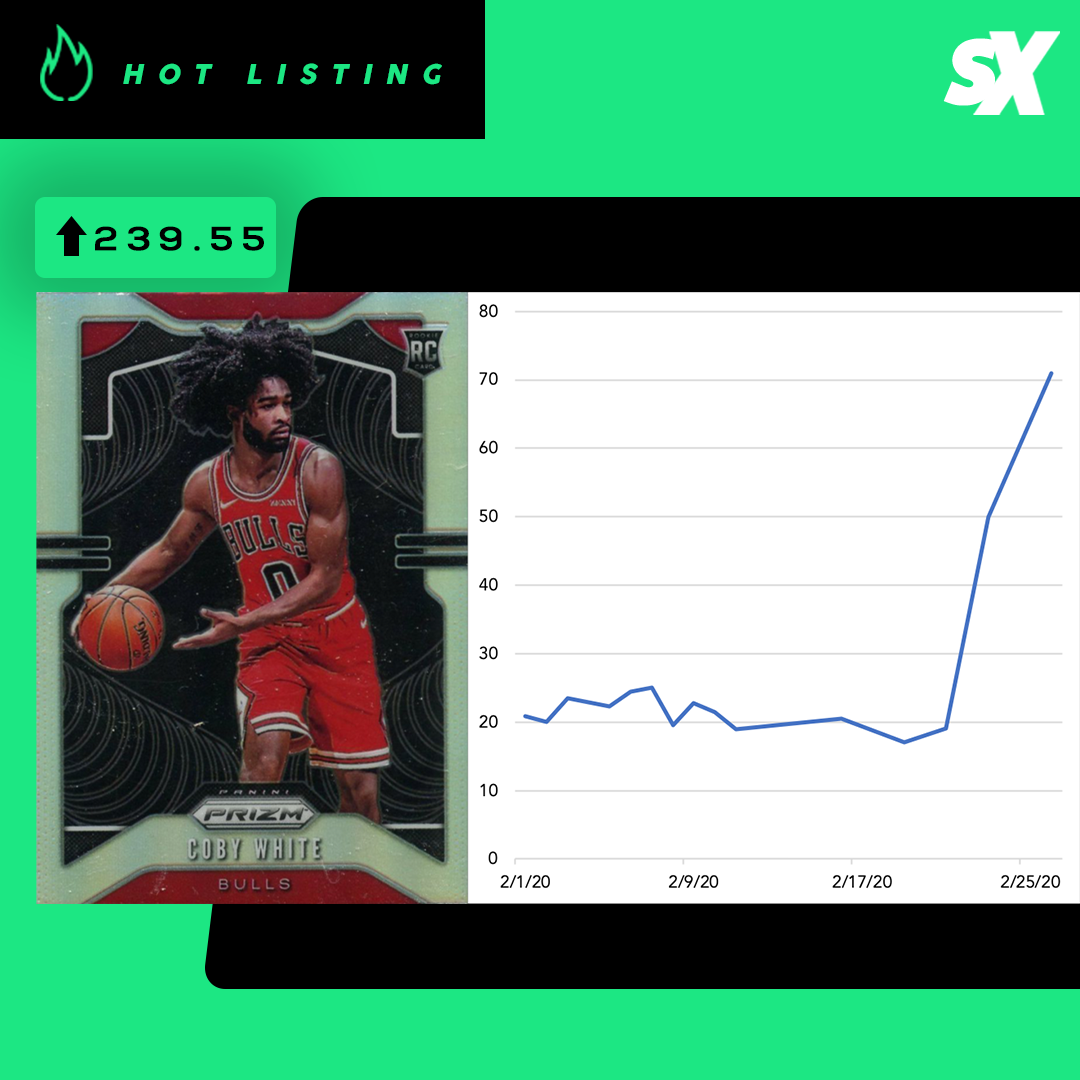 The question is, will this continue? Historical data says no. In January, Coby White was insanely underwhelming, as he shot 39% from the floor and 33% from 3 while averaging 10 points per game. Even in February, he has been very disappointing aside from the recent outburst. Here's his FG% in games excluding the last three: 27.3%, 28.6%, 30.0%, 33.8%, 30.8%. His recent performances are unsustainable, and as @slabstoxsam said in his podcast yesterday: "I'm generally staying away from everything Bulls, so if you are holding and looking to sell, this could be a good time to sell."What are your thoughts on the Coby White outburst? Are you selling and taking your profit? Or are you buying trying to ride the wave?
Stay up-to-date on all things sports card trading with SlabStox. Sign up for The Daily Slab today!