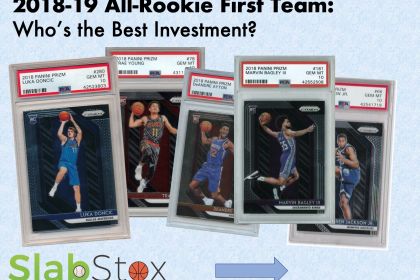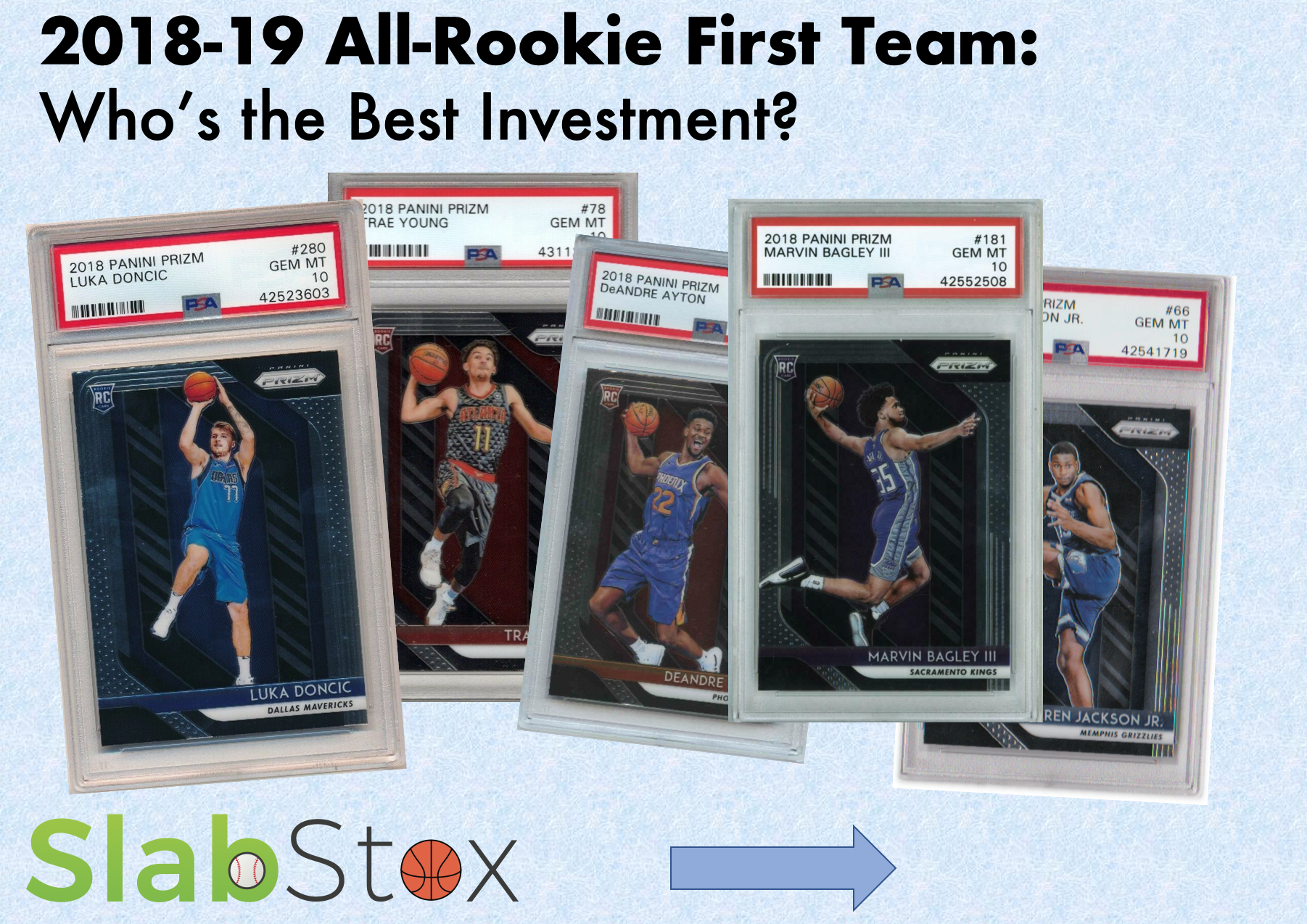 Welcome to SlabStox! A few days ago, the All-Rookie First Team was released, and it included Luka Doncic, Trae Young, DeAndre Ayton, Marvin Bagley, and Jaren Jackson Jr, the first five picks in the 2018 NBA Draft.Per @espn, the last time the top five picks were all first-team rookie honorees was in 1984-85 — a class consisting of Hakeem Olajuwon, Sam Bowie, Michael Jordan, Sam Perkins, and Charles Barkley. If you were to pick one rookie to invest in (cost taken into the consideration), who are you putting your money into? Luka Doncic averaged 21.2 PPG, 7.8 RPG, 6 APG, and had a 19.6 PER, all while playing at the age of 19.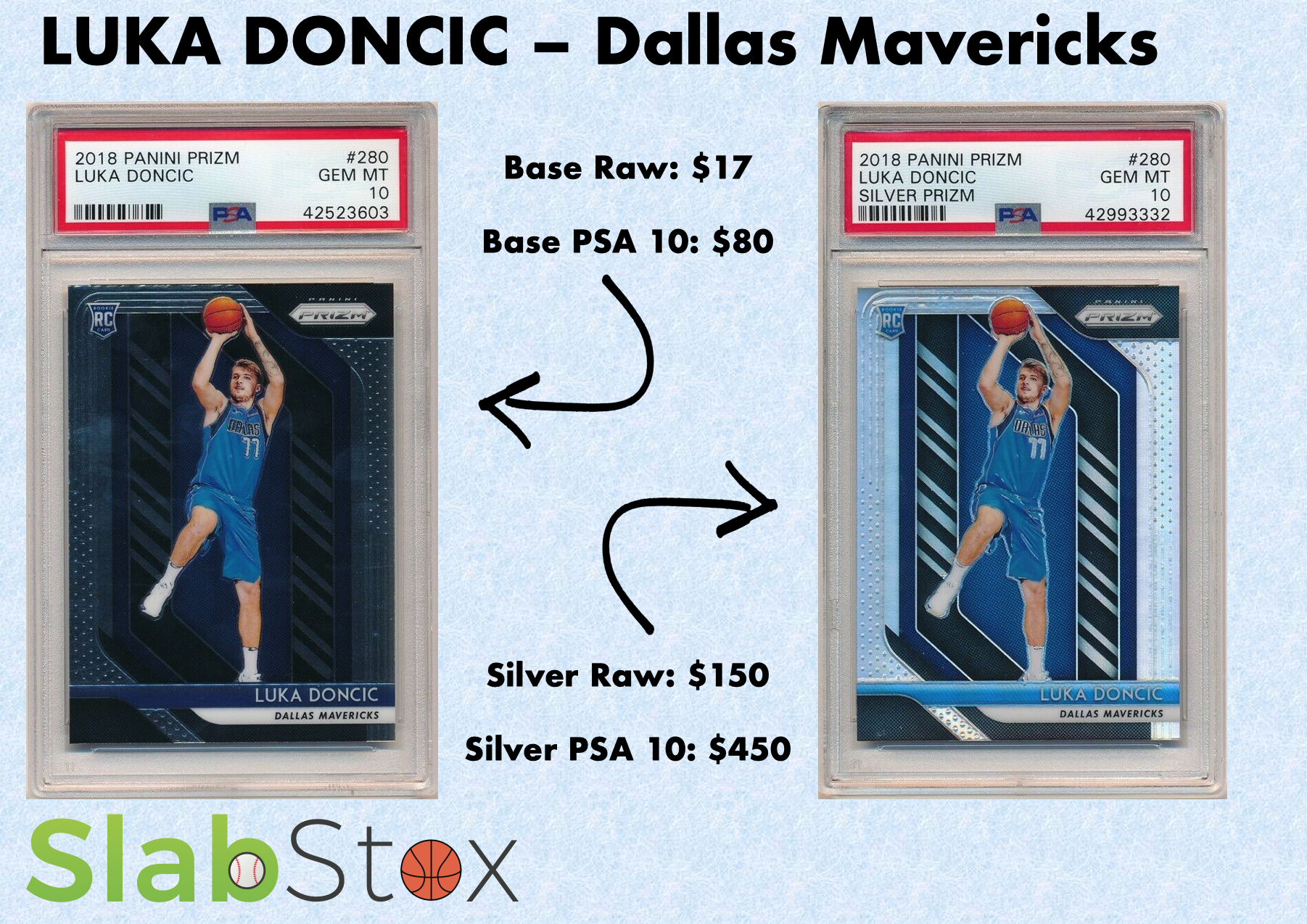 Trae Young (20) averaged 19.1 PPG, 3.7 RPG, 8.1 APG, and had a 17.0 PER.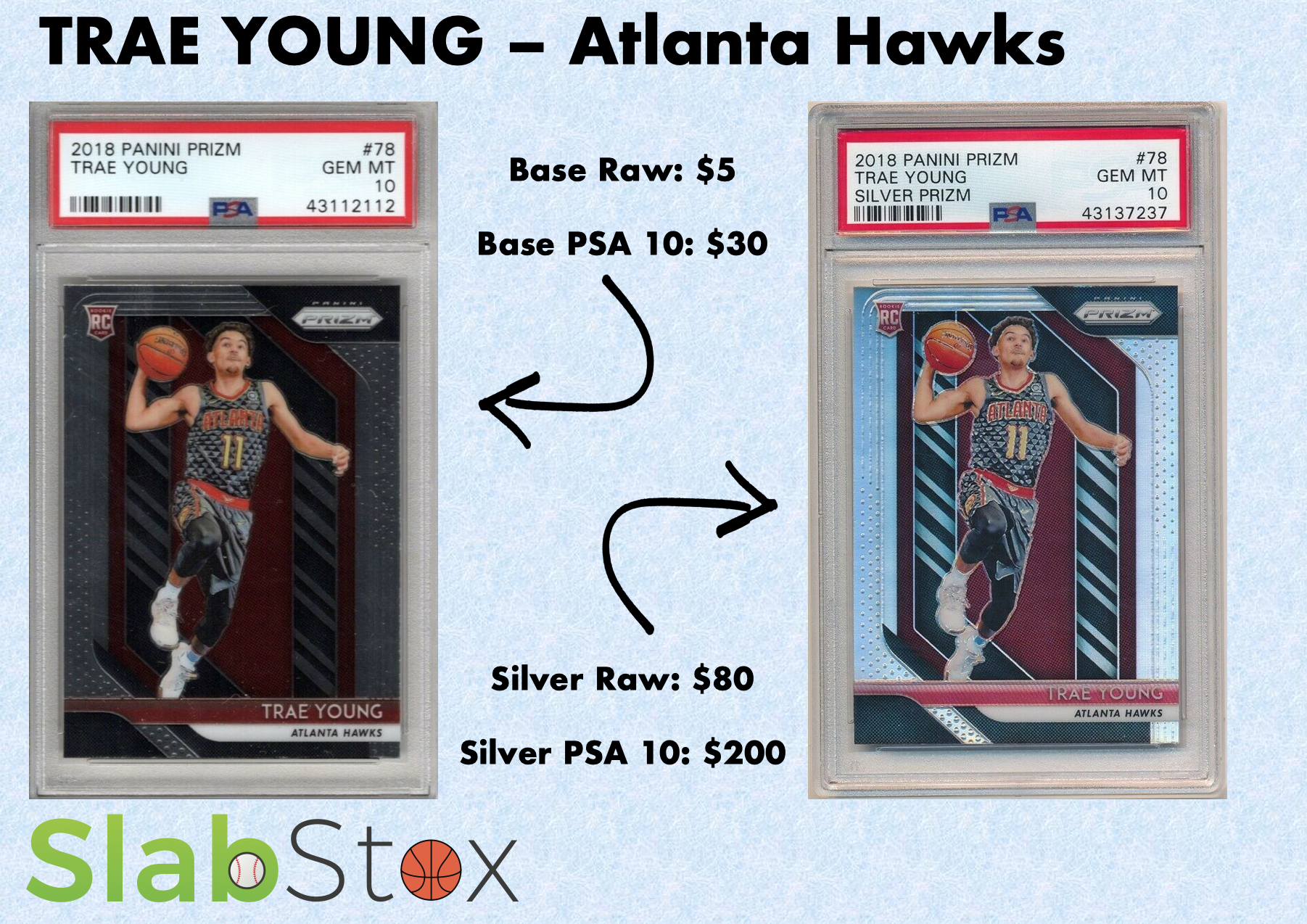 DeAndre Ayton (20) averaged 16.3 PPG, 10.3 RPG, 1.8 APG, and had a 20.3 PER.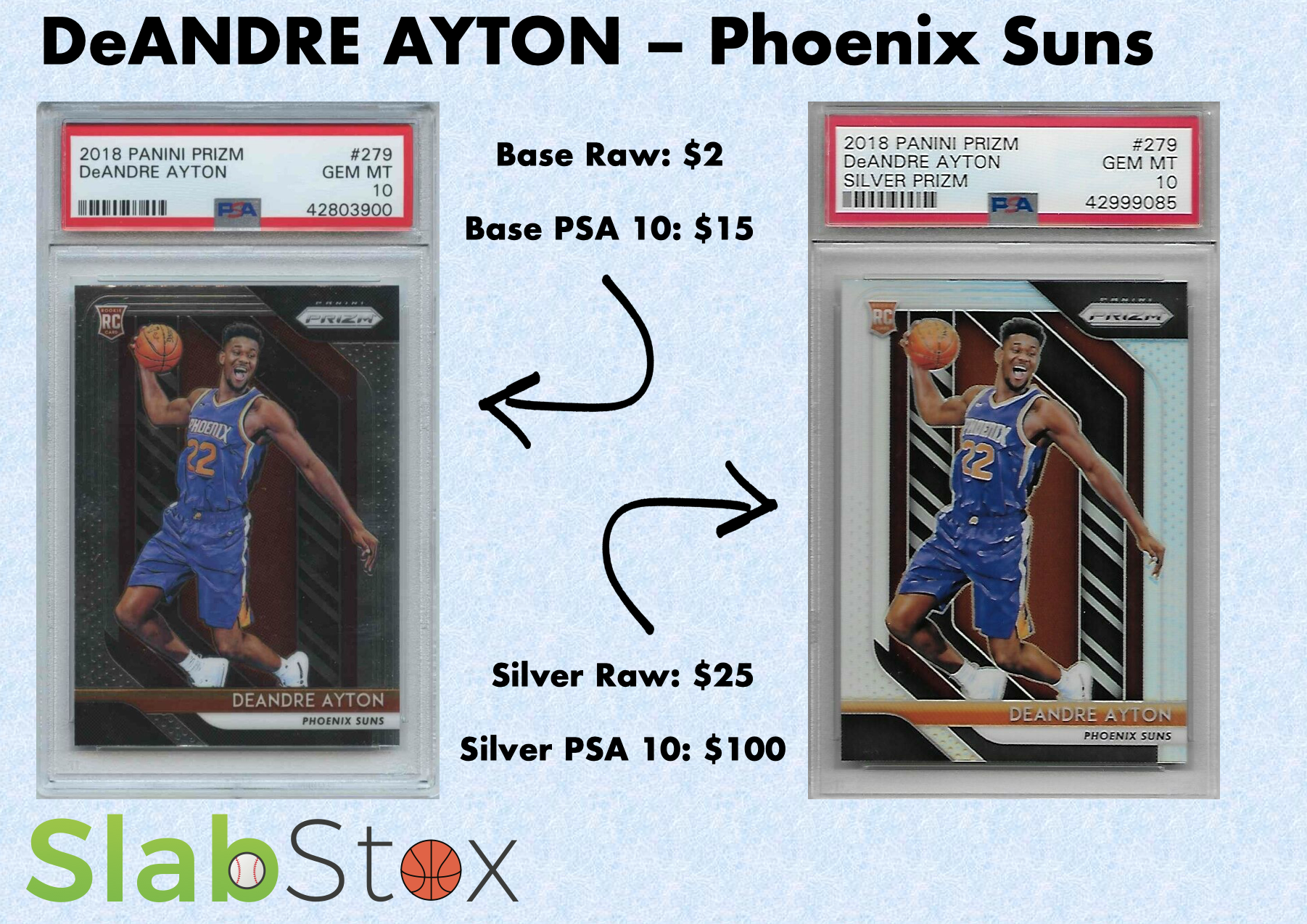 Marvin Bagley III (20) averaged 14.9 PPG, 7.6 RPG, 1.0 APG, and had a 18.9 PER.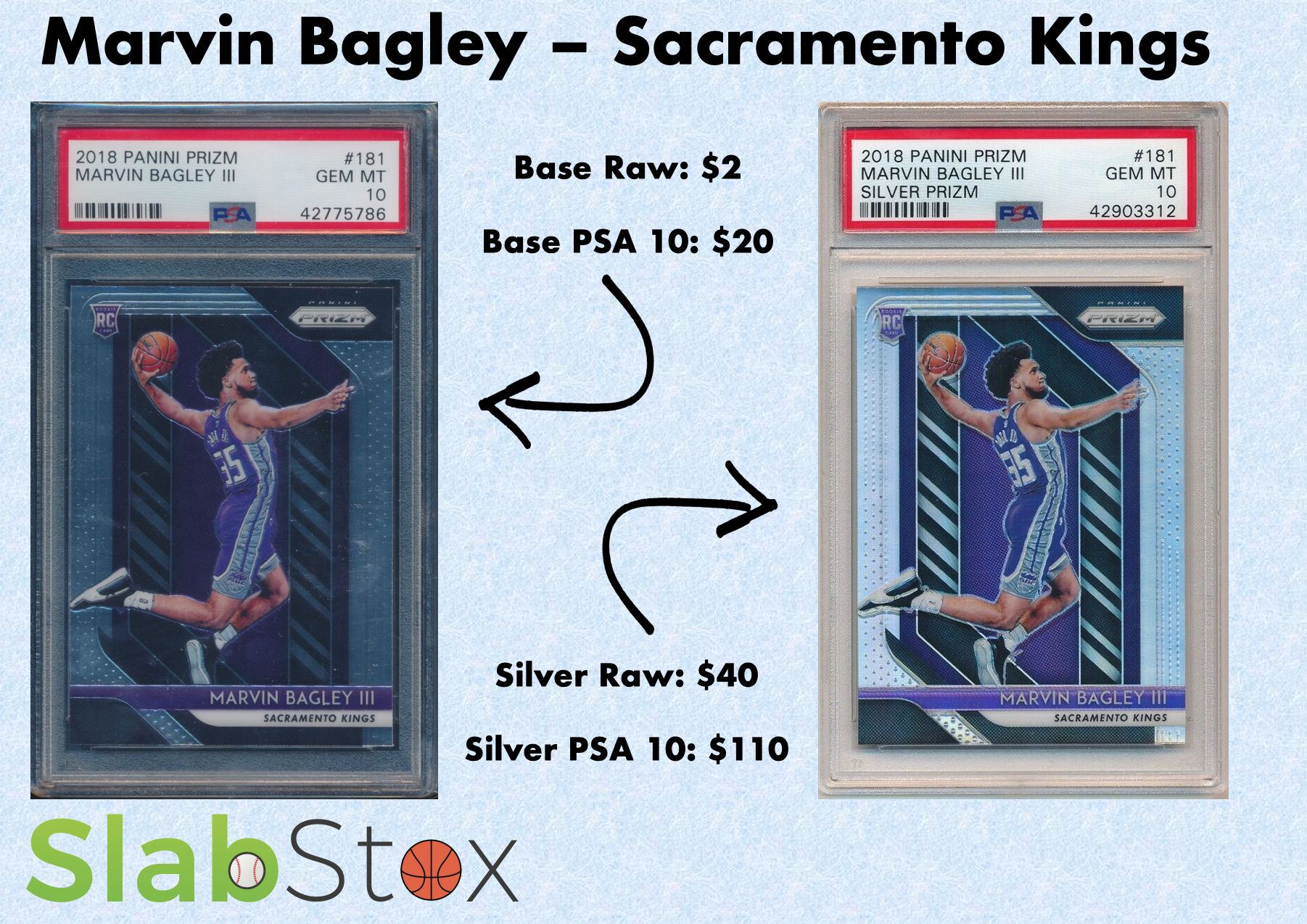 Jaren Jackson Jr. (19) averaged 13.8 PPG, 4.7 RPG, 1.1 APG, and had a 16.4 PER.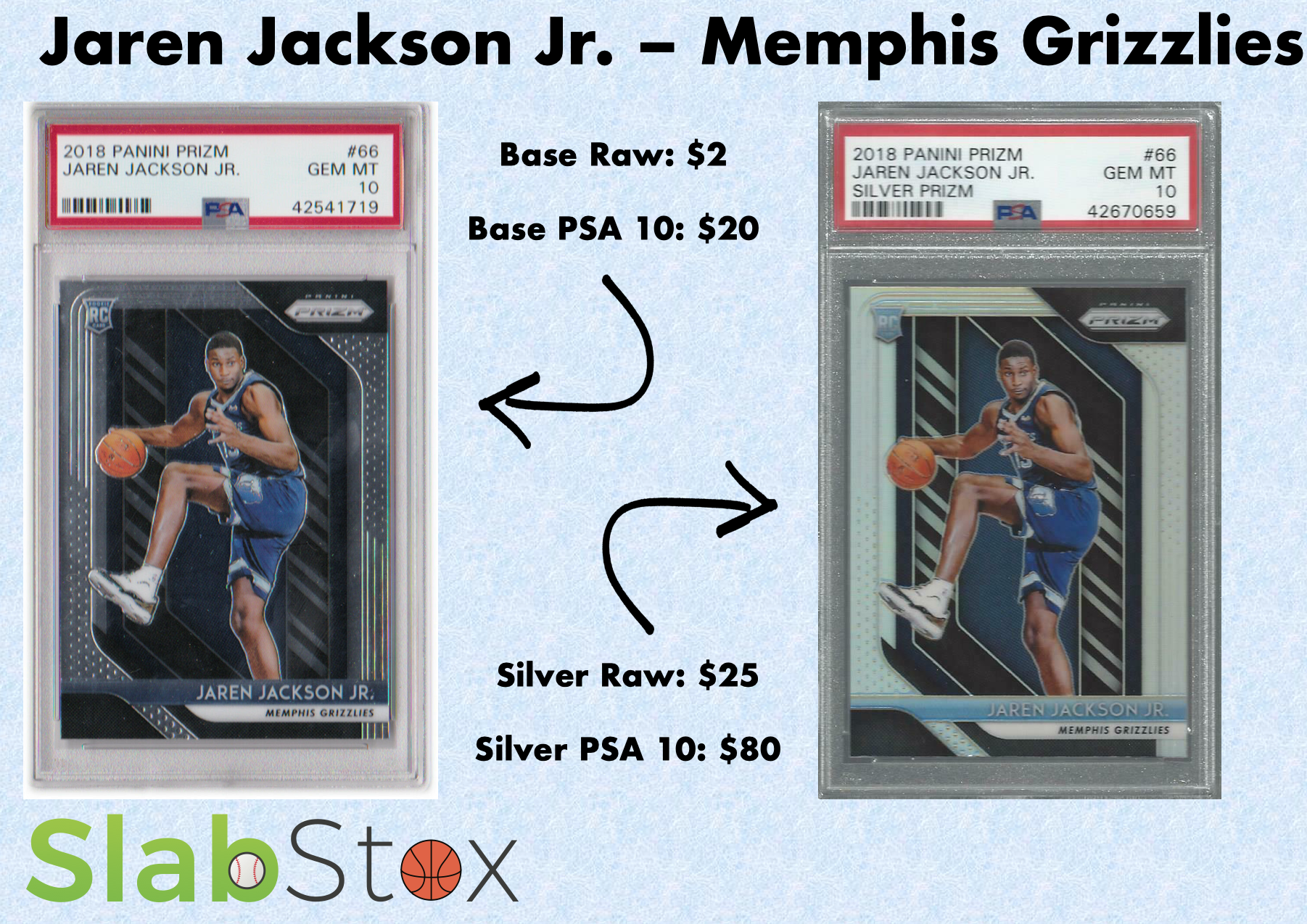 The combination of youth and skill makes each of these players incredibly valuable. Really can't go wrong with any of them, but long-term Luka will be the best place for the money.
Sign up for The Daily Slab email to get the most up-to-date sports card insights straight to your inbox.