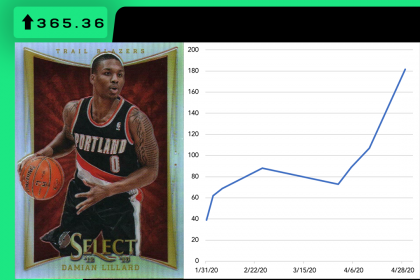 The last of the big three Panini "chrome" sets to report on is 2012 Select basketball. Over the last couple weeks, Prizm and Optic have seen monumental rises in terms of Prizm Base and Silvers and Optic Holos. Along with those, 2012 Select Silvers (really all years of Select Silvers – take a quick search on eBay completed sales) have received a large uptick value. For this particular post, we'll be looking at Damian Lillard since he had a RC in 2012 Select.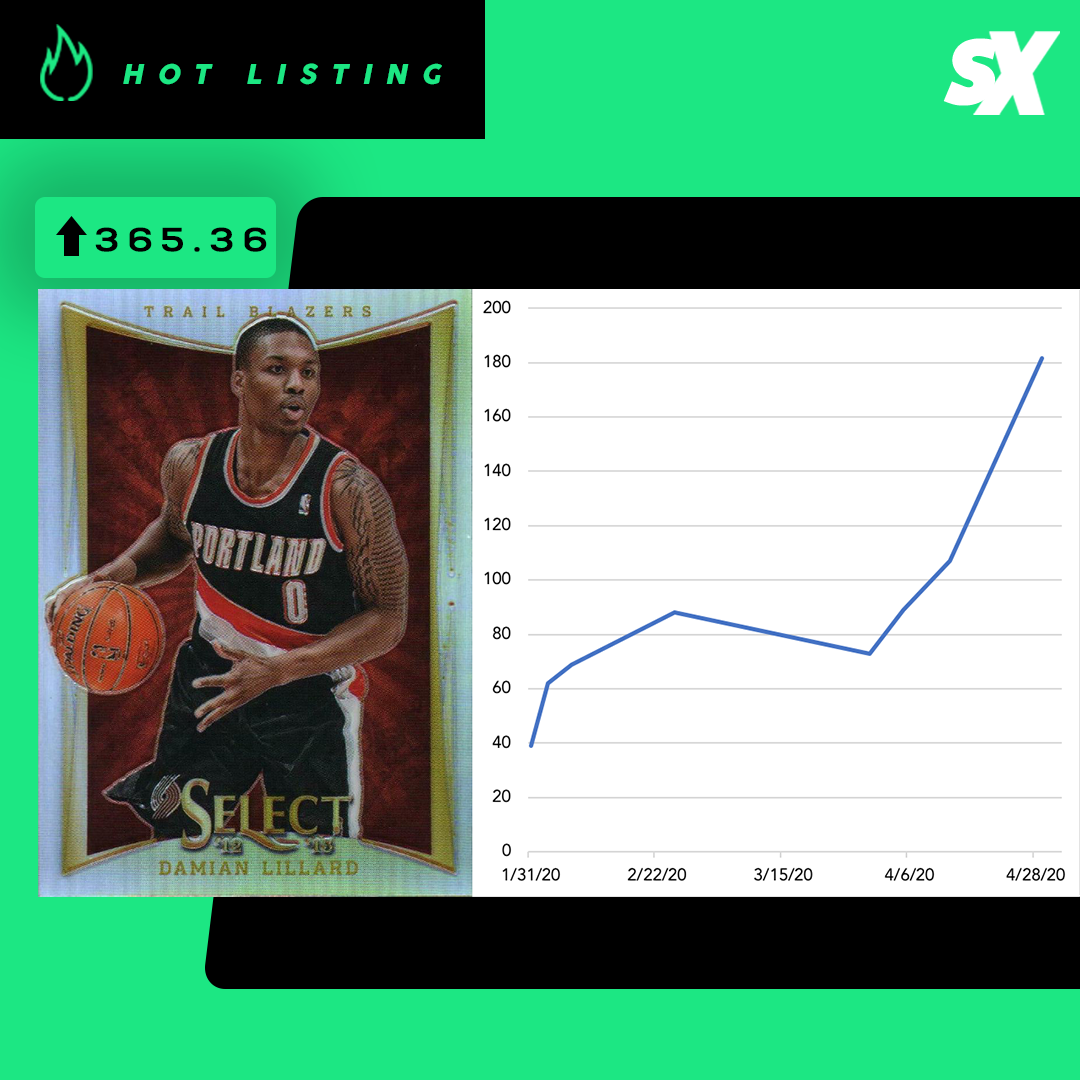 These don't sell or get listed very often. In the last three months, only eight have sold via auction AND buy-it-now/or-best-offer. Currently, there are only four listed on eBay. 2012 Select is the first Select set produced, so the print run is much lower than what we see in 2019 or 2018. As for the PSA population report, there are only 30 Silvers graded overall with ten of them receiving PSA 10's. When it comes to parallels, there are only two in this set: Silver and Gold /10. So including base, that's three variations. Compared to Select today, that's minuscule. With all of that information, there's no surprise the Lillard Select Silver RC is up to $180 after a 365% rise in the last 3-months (the most recent auction selling yesterday).
Where does Select sit in your book? Does the longer lineage put Select over Optic for you? Or does the overall larger demand for Optic sway your opinion?