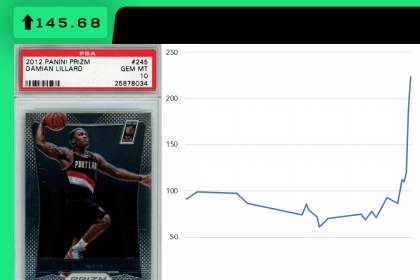 Ever since Zeus's condemnation of Atlas, few have had to bear a load as great as Damian Lillard's. And while the former is mythological, the latter is trending in that direction. Perhaps the greatest burden which Lillard is forced to carry is GM Neil Olshey, who turned his 2014, '15, and '16 first-round-picks into Mason Plumlee, Pat Connaughton, Arron Afflalo and Alonzo Gee. While the team's current iteration is dealing with a number of injuries, Olshey has addressed those with third-stringers, cast-offs, and two-way players; and the team has predictably struggled.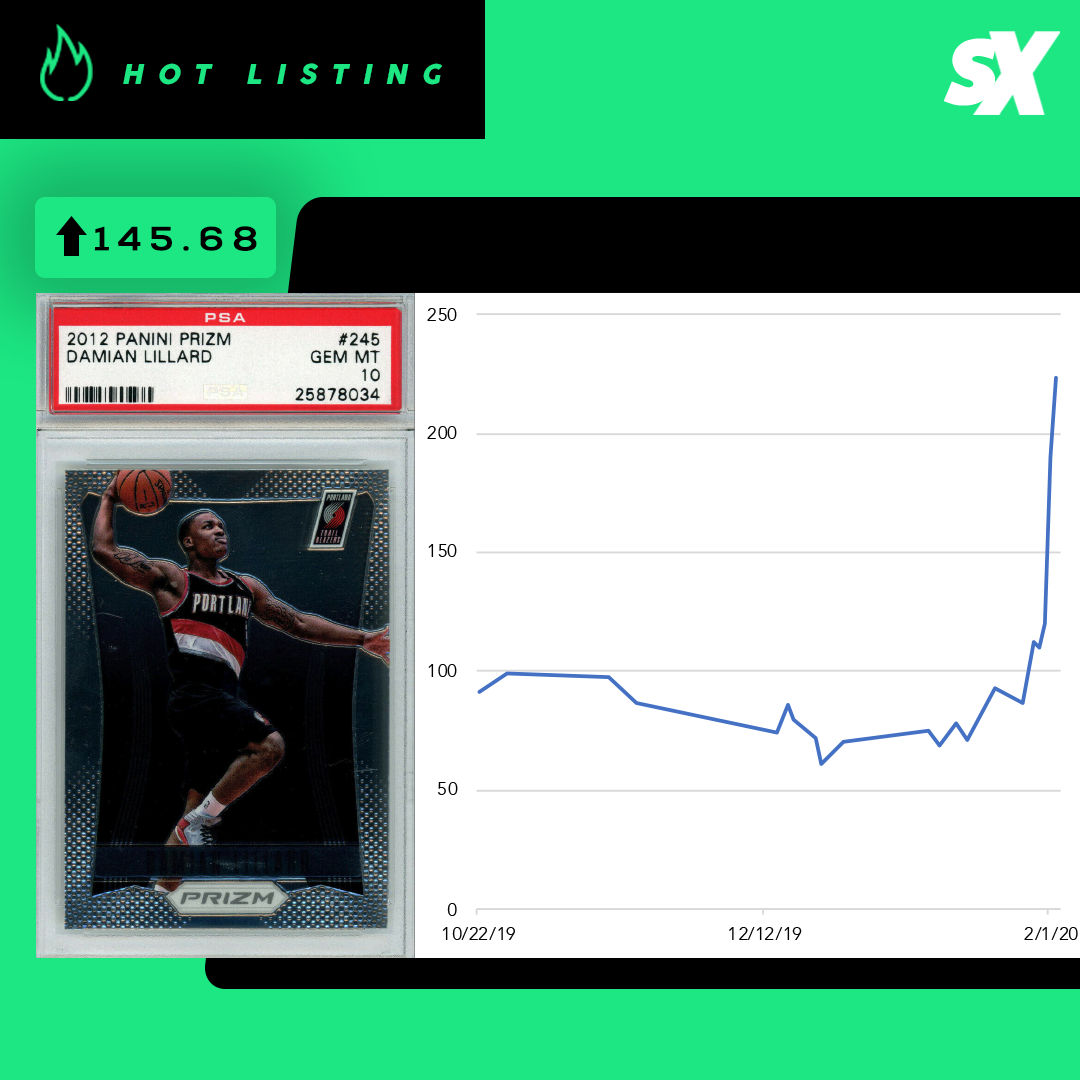 But Big Game Dame has elevated his play to titanic levels. Over the past 10 games, he's lugged his "team" to 7 wins on the back of 41.6 points, 5.4 rebounds, 9.3 assists, and 1.2 steals, while shooting 50% from 3 on 12.6 attempts per game. As if to further prove his current inevitability, he's launched 23 3's from beyond 30 feet in that time, and he's converted those attempts at a success rate of 57%. In their past 8 games, the Blazers boasted an offensive rating of 126.1 in the 317 minutes when Dame was playing—a rating which plummeted to 93.4 in the 72 minutes when he rested. It's impossible to overstate how much he means to this franchise right now, and unfortunately there doesn't appear to be any relief coming soon.Lillard has long been capable of this type of play and has displayed his team-carrying abilities every year of his career. The market just hasn't been there. Already in his 8th year, Lillard seemed destined to remain one of those guys whose card market would never accurately reflect his on-court production, even with countless NBA fans screaming choruses of "underrated" into the void. But with the recent elevation of his game to god-like status, he's forced the market to finally react. Dame's Prizm RC PSA 10's have absolutely sky-rocketed in the past week, up 145.68% on the season.Long-term, it's hard to know what to do. Lillard is signed until 2025, a year in which he'll make $54M. But will help ever arrive? How does this story end? That is yet to be seen.
Sign up for The Daily Slab email to get the most up-to-date sports card insights straight to your inbox.