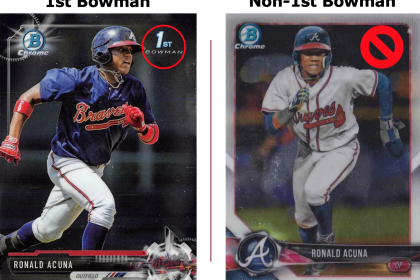 A little bit ago, I received a question on Instagram asking who are the new 1st Bowman prospects in the 2019 Bowman Baseball checklist (releasing on 4/17). When talking about new 1st Bowman prospects, we aren't talking about autos only here. We're talking chrome autos, chrome non-autos, and paper non-autos.
After hopping on Cardboard Connection, I was able to run some quick searches to create a complete list of the new 1st Bowman prospects.
The chrome and paper prospects are the same, so this applies to both of the variations.
The players on this have never had a Bowman card in the past. There are some auto subjects that are new, but they've already had their first official 1st Bowman card. The only one that is hard to tell is Brock Burke, since he had a paper auto in 2018 Bowman retail. I am not sure if that will constitute as his 1st Bowman or not since it wasn't chrome.
Note: All of the bolded prospects don't have autos in the 2019 Bowman release (or any other release).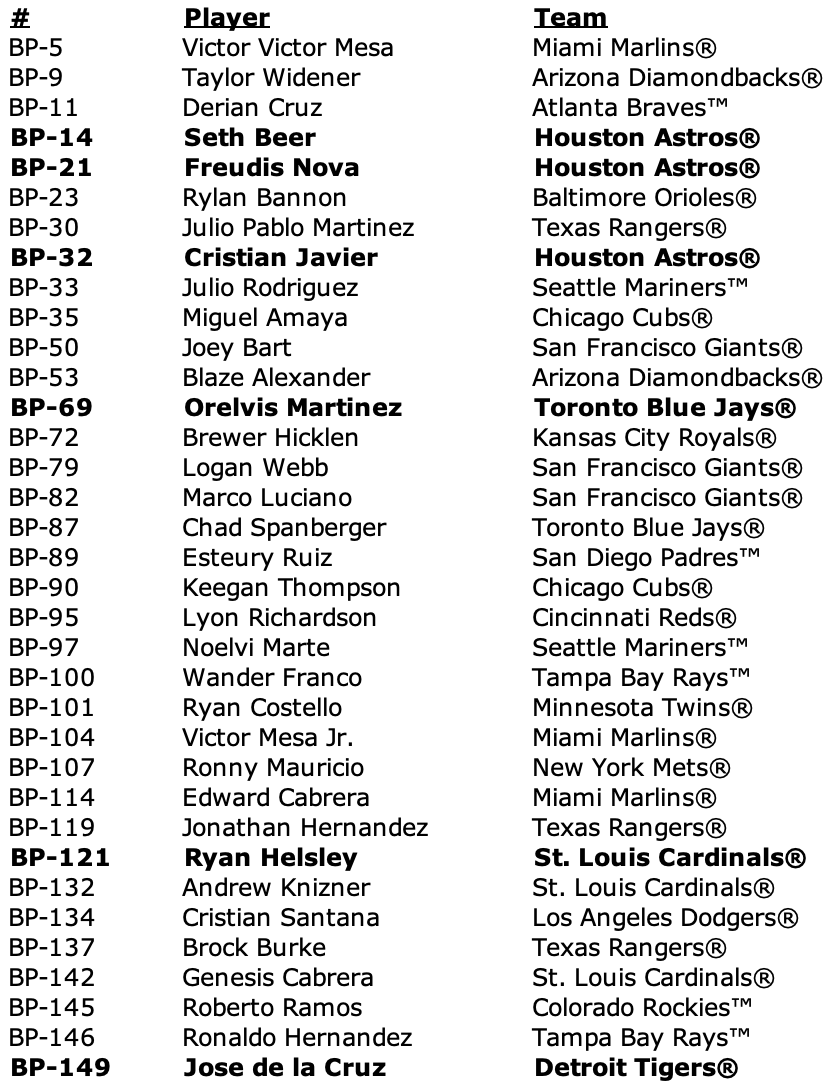 How do you know what is a 1st Bowman and what is not?
Here's an example!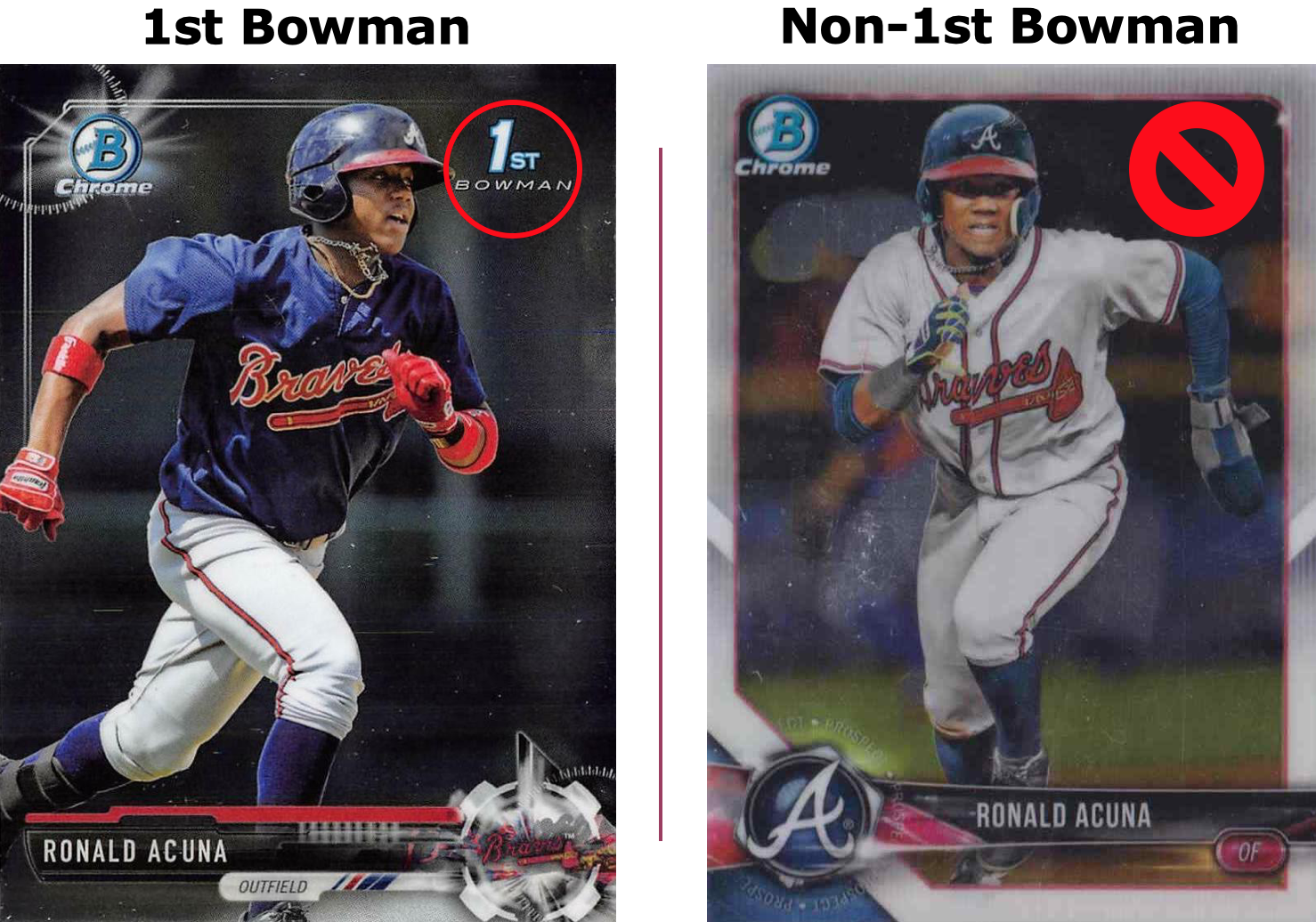 As always, Topps can pull some shenanigans and someone from that list doesn't have a 1st Bowman logo, but all of those players should have 1st Bowmans.
If you are interested in reading our 2019 Bowman Baseball Investment Guide for $4.99, click the link to gain full access to it! Premium Members have free entry.
Who will you be investing in out of the new hot product, 2019 Bowman?
Sign up for The Daily Slab email to get the most up-to-date sports card insights straight to your inbox.