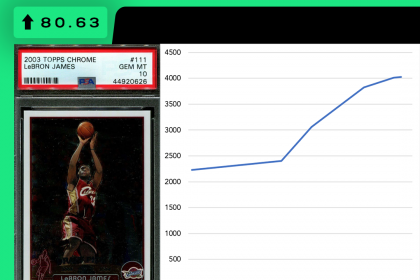 From $1,000 to $2,000, $2,000 to $3,000, and now $3,000 to $4,000, it's been an absolutely wild past 9 months for the 2003 Topps Chrome LeBron James RC PSA 10. To narrow it down further, it's been an even crazier past 14 days. 14 days ago was the last auction sale recorded at $3,000 (+/- $100). On February 2nd, the first $4,000 auction sale was recorded. It has been the quickest $1,000 rise we have ever seen with this particular card. The sales depicted in the graph are auction sales only in 2020.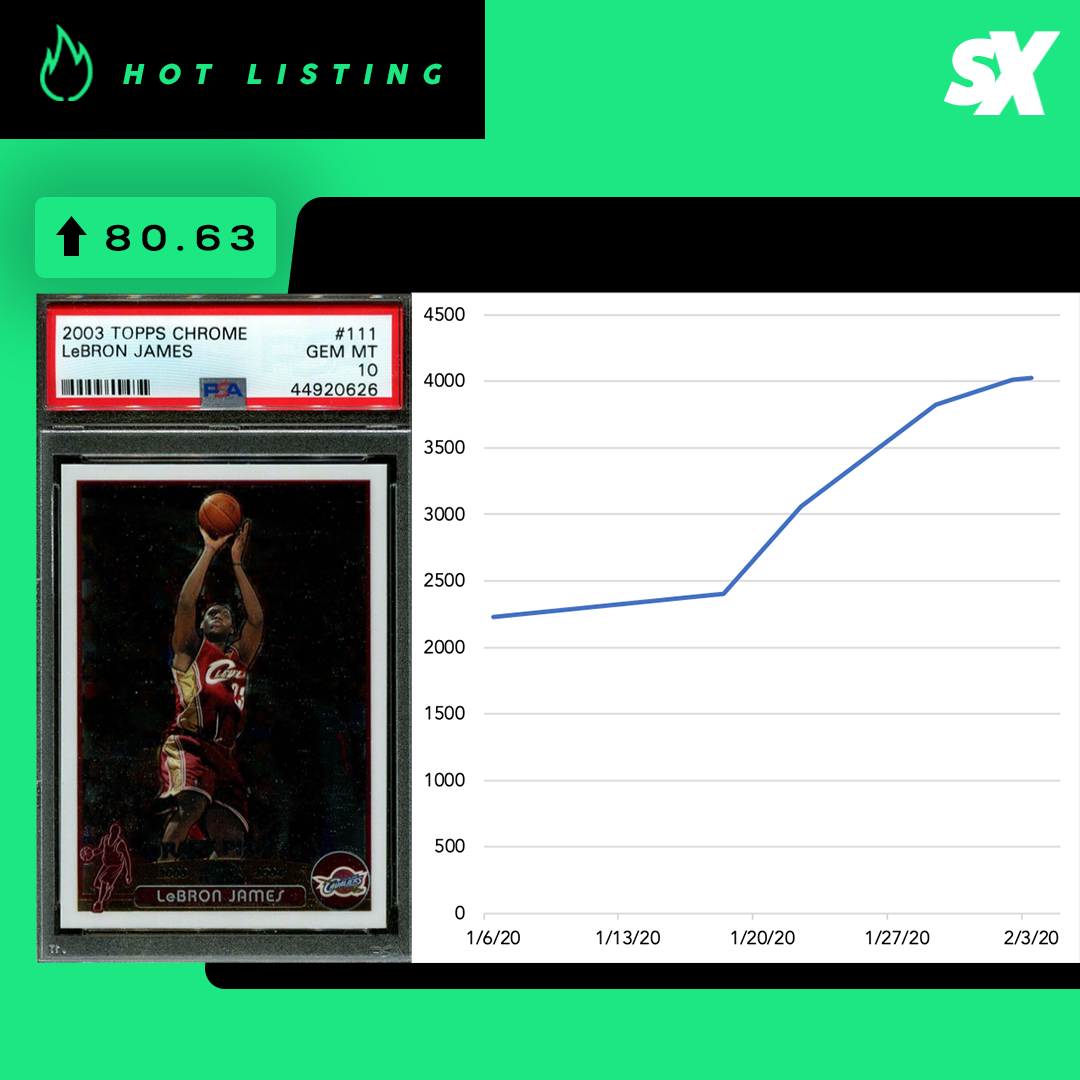 If you were looking to buy into some LeBron James Topps Chrome RC PSA 10s, you definitely had your shot… for over a year. From May 3rd, 2018 to July 7th, 2019, auctions were selling between $1,000 to $1,250. Once Fall 2019 hit, it was game over. As of today, the PSA population report for this card sits at 1,953 PSA 10s out of a total of 4,284 graded (46%). Since the card was produced in 2003 and there were more quality control problems then, it only helps the value of the card going forward. LeBron James falls into a very unique category of "never a bad time to buy" since long-term you should come out ahead.
The recent growth in price comes on the heels of an impressive and heart-felt speech on Kobe Bryant before the Lakers game on Jan 31. LeBron and the Lakers are currently #1 in the Western Conference and are looking to secure an NBA Championship this June. Currently, there is an auction at $3,900 already ending tonight.
If you had the disposable cash for investing, are you a buyer on Topps Chrome LeBron James PSA 10s today? Or do you envision a significant drop in price because of the quick run-up? Generally, cards that rise extremely quickly (ie. $1,000 in 14 days) can drop back down equally as fast; however, we're talking about LeBron James here…
Sign up for The Daily Slab email to get the most up-to-date sports card insights straight to your inbox.