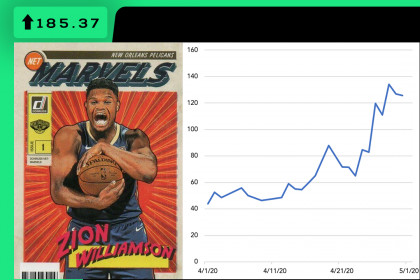 Prizm/Optic/Select isn't the only thing seeing a huge value increase in April, even inserts from Donruss are popping – specifically the "Net Marvels" insert. Zion, LeBron, and Ja Morant are all exploding in value. Currently, Zion is selling for $125, LeBron is selling for $160, and Ja is selling for $80. Compare that to a month ago, and all three of them are up around four times the value of what they were. For Zion, his card increased 185% in April.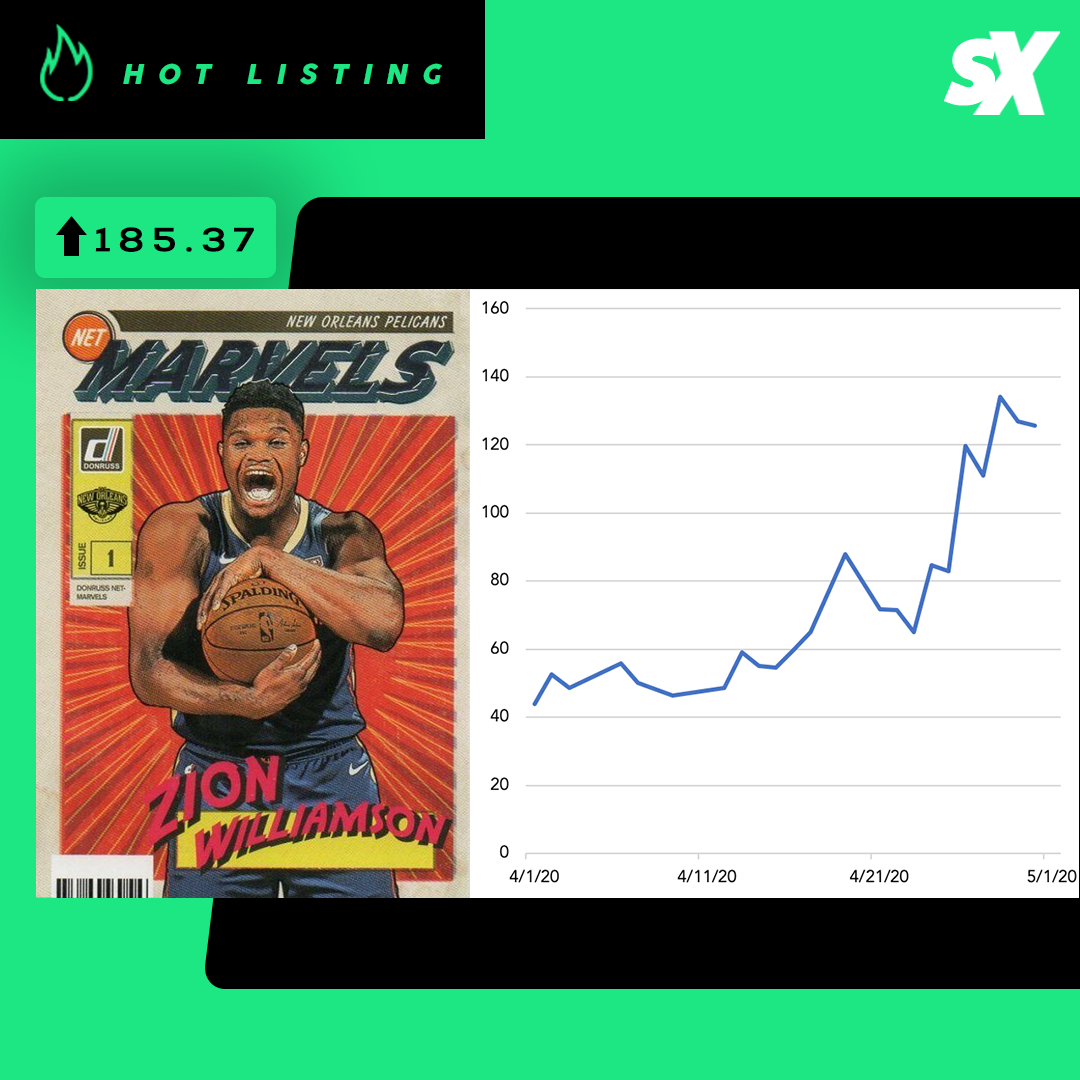 In total, there were 75 Zion inserts to sell via eBay auction or buy-it-now in April. Once again, a card with quite a few copies available each day is going way up in price due to a large uptick in demand. One thing these Donruss Net Marvels inserts have going for them is the look: they are sweet cards, really playing off the comic book vibe (which has a huge collector market). In your opinion, could these insert cards hold real value in the future?
Sign up for The Daily Slab today! Get news, trends, and insights on the sports card industry straight to your inbox, courtesy of SlabStox.