Over the past month, the sports card market has been absolutely scorching. Really any card that "matters" to investors is popping like crazy. Today's example is the 1989 Upper Deck Ken Griffey Jr. Star Rookie PSA 10. Since the start of 2020, this card is up 184%, and in April alone it is up 125%.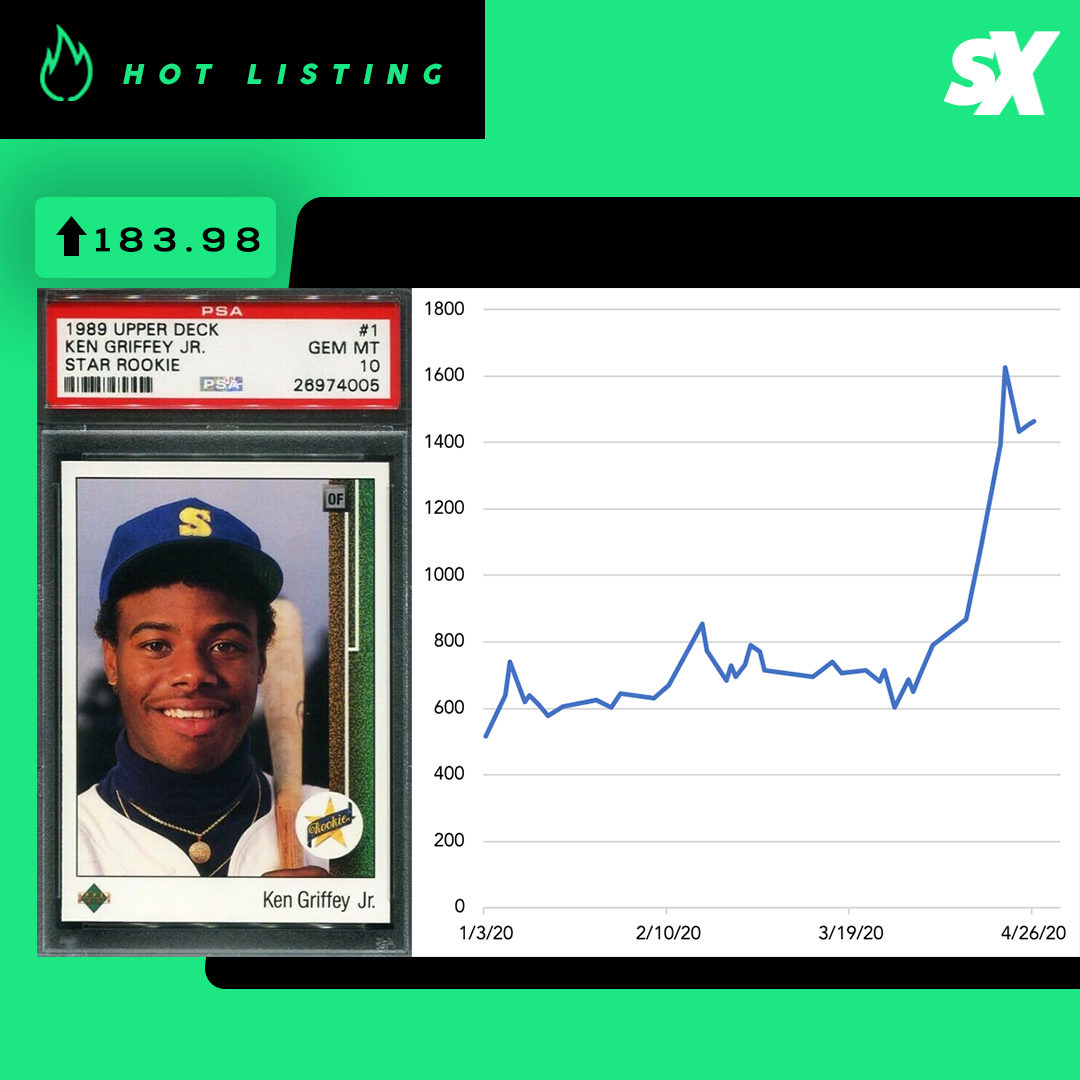 Now, this card is not rare in the slightest. The total population on the Ken Griffey Jr. UD Star RC is 73,029. Of that massive number, 3,793 are PSA 10's (5%). Since the start of 2020, there have been 81 auctions to close on eBay for a PSA 10. Clearly, demand far outweighs this card's supply as it has catapulted over $1,450. What are your thoughts on the price increase?
Sign up for The Daily Slab email to get the most up-to-date sports card insights straight to your inbox.