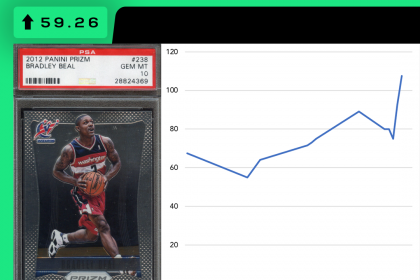 BRADLEY BEAL IS ON FIRE! After getting snubbed from the All-Star game on January 31st, he's had a chip on his shoulder. In February, he's averaging 36.2 points per game, 4.1 assists per game, and 3.7 rebounds per game while making three 3s per game on 9 attempts. Even more importantly, he just dropped BACK-TO-BACK 50+ point games (53 against the Bulls and 55 against the Bucks). Unfortunately for Beal, both resulted in losses. He's the first player since Kobe Bryant to drop 50 points on back-to-back nights.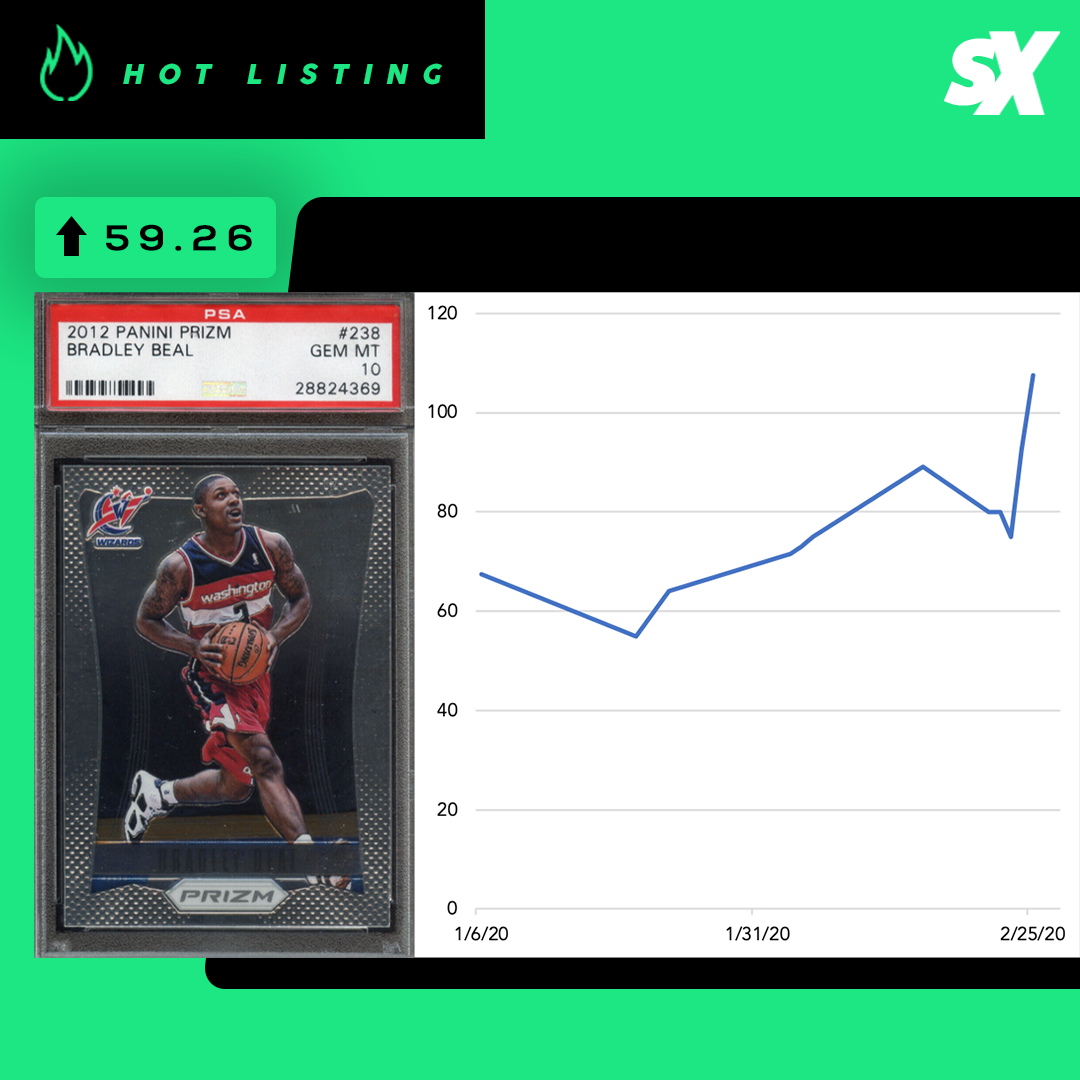 As for his 2012 Prizm Base RC PSA 10, it's been following his performance trend. Since the start of 2020, it's up almost 60% – $67.50 to $107.50. There are only 213 PSA 10s in existence since people probably have not considered submitting Bradley Beal Prizm RCs for grading. Normally when there aren't many PSA 10s available of a player and the player starts to go off, there is a really quick upward trend (Christian Yelich last spring anyone?). The Wizards are currently 9th in the East and 4.5 games behind the Magic for the last playoff spot. Is there any chance they sneak in as the 8-seed riding on Beal's hot hand? It's not likely, but if they do there could be some more demand coming Beal's way. What are your thoughts on the Beal market?
Sign up for The Daily Slab email to get the most up-to-date sports card insights straight to your inbox.