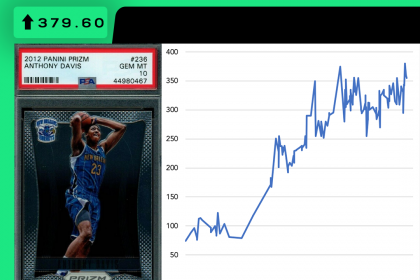 Ever wonder how much being in a large market and on a top-end team matters for the value of a Prizm RC PSA 10? Well, here's your chance to see it. Anthony Davis has been an All-Star every season of his career except for his rookie year. Last year on the Pelicans, he averaged 25.9 points per game, 12 rebounds per game, and 4 assists per game (only appearing in 56 games). This season in 45 games for the Lakers, he's averaging 26.5 points per game, 9.2 rebounds per game, and 3.3 assists per game. Very similar numbers, but now he's playing with LeBron in the biggest NBA market there is, helping the Lakers sit as the #1 seed in the West. The value difference is humongous. $75 to $350, a 380% in value.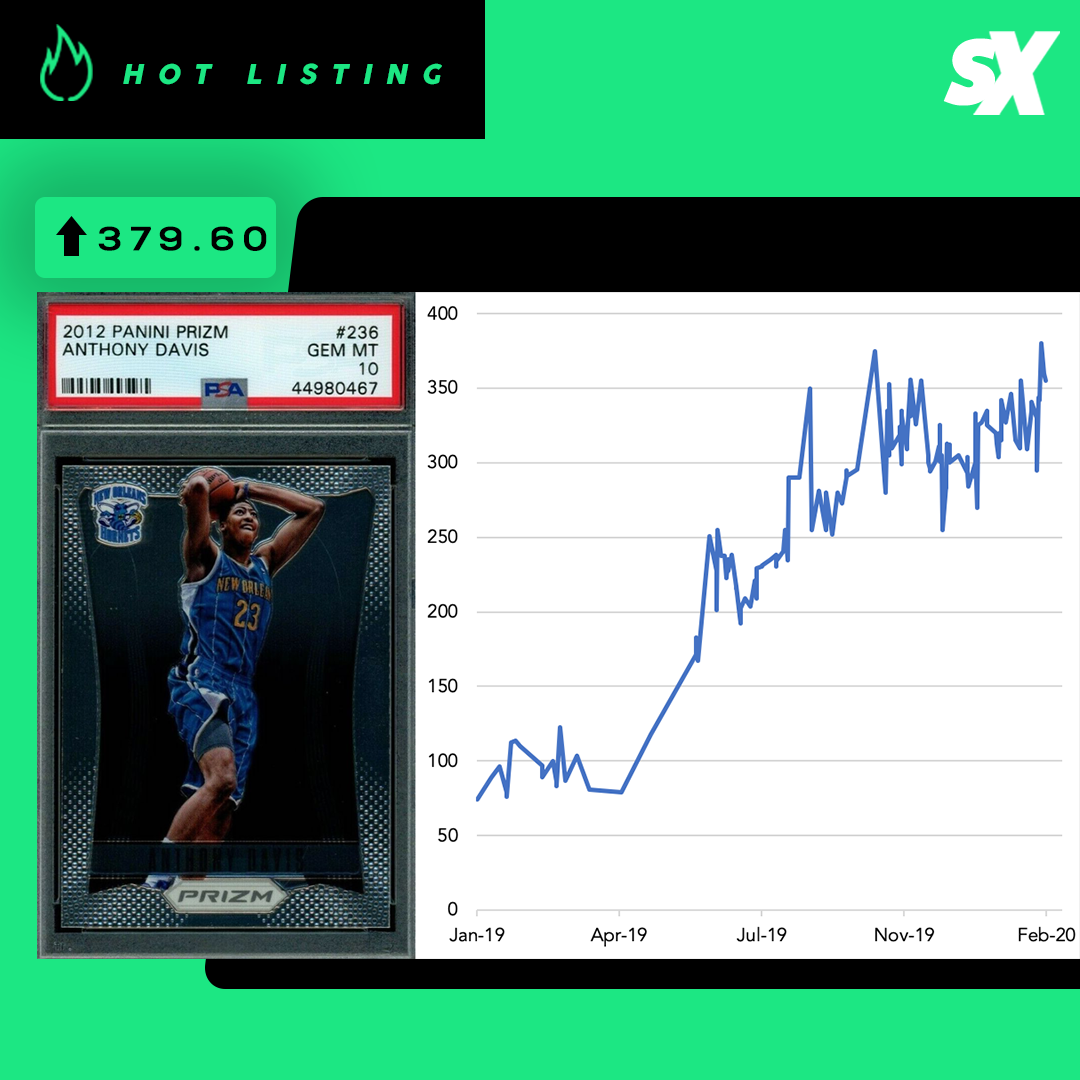 Since the start of 2019, there have been 175 Anthony Davis Prizm RC PSA 10 sales. From January to May, you could buy these anywhere between $75 and $120. Once trade rumors started up, these shot up to $180. Once the trade was completed, auctions were hitting $250. Going into the season, they were all the way up to $350. A culmination of hype in LA and the sports card market size increasing at a rapid pace helped early 2019 or prior investors reach a huge profit margin. The last auction sale was $342 on Feb 5, but there were two BINs of $350 and $360 on Feb 9.
Currently, there are only 917 PSA 10s in the population report (out of a total 1,228 graded). Because the card was produced in 2012, not many more 10s will be added to the market. Due to scarcity, individual and team performance, and the market size growing, these should be on a nice upward trend going forward. If the Lakers can make it to the Finals, what do you think these are selling for?
Sign up for The Daily Slab email to get the most up-to-date sports card insights straight to your inbox.