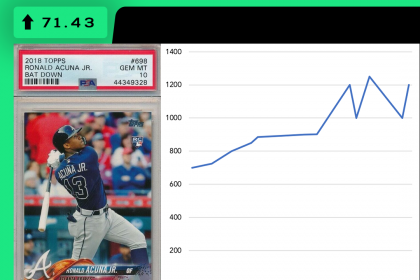 US250 yesterday, Bat Down today. To try to help alleviate some confusion, today's market report is on THE Ronald Acuña Jr. RC you want if you have the cash: Topps Series 2 Bat Down RC SP PSA 10. As soon as Jan 4, these were grabbing only $700 on auction. If you had knowledge of the potential these could reach, you would've known that $700 was an absolute deal. Last year in late August/early September, two auctions touched ~$1,500. It's only Feb 14, and these are already logging $1,200. Next, we'll look at some historical context on the origins of this card.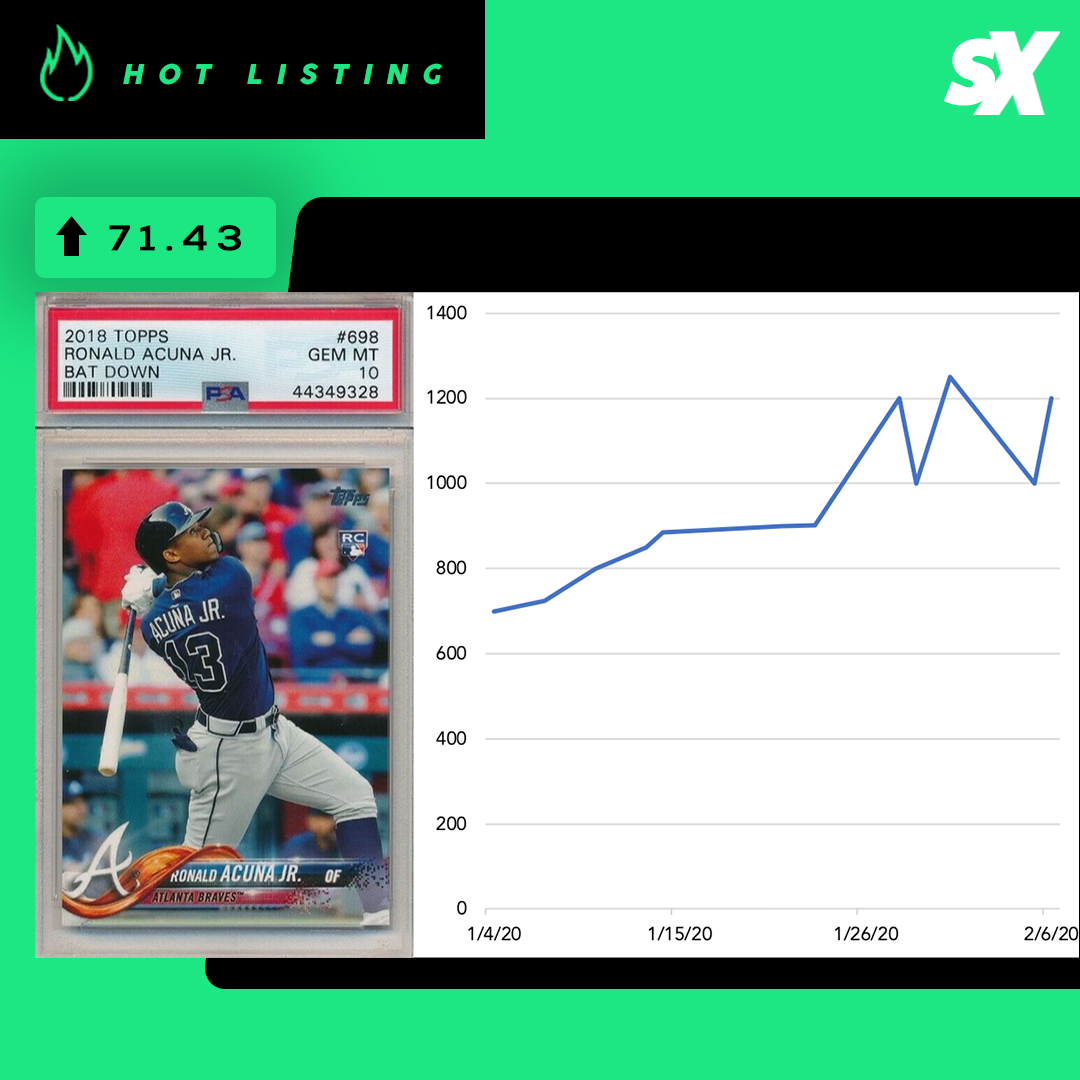 This morning, one of our followers reached out asking the difference between the S2 Bat Down and the Update Base RC. He was concerned if he bought 2020 Topps Series 1 RCs there would be other Topps flagship RCs along the way later, devaluing the Series 1 he would buy now. To make sure everyone understands this complexity, here was our response: "Acuna was called up early enough to get into Series 2, but not early enough to make him a base card, so they gave him a Series 2 base SP that fell 1 per hobby case. The same thing applies to Gleyber Torres. Because all they had was an SP from Series 2, they gave them both a base card in Update. Those base cards are valuable and sought after because all they had was the SP in S2. In 2019, Tatis was called up on Opening Day, so he had a base in S2 along with no base in Update. Vlad was the exact same as Acuna and Torres, except his SP fell 5 per hobby case. It's very, very safe to say Bichette, Lux, and Yordan will only have one flagship base rookie that is in 2020 Topps Series 1."The Acuna Bat Down RC SP PSA 10 is something special. A lot of the front corners had dings and nicks on them, so the POP report is very small. There are 678 total graded Series 2 Bat Downs. Of that 678, only 272 are PSA 10s (40%). That is a very small number for both PSA 10s and % of total graded. If you have the chance, try to buy one soon. This is going to be an ICONIC card. If you want to look elsewhere for a similar cost, the Update US250 Gold RC /2018 PSA 10 is a great purchase as well.
Sign up for The Daily Slab email to get the most up-to-date sports card insights straight to your inbox.