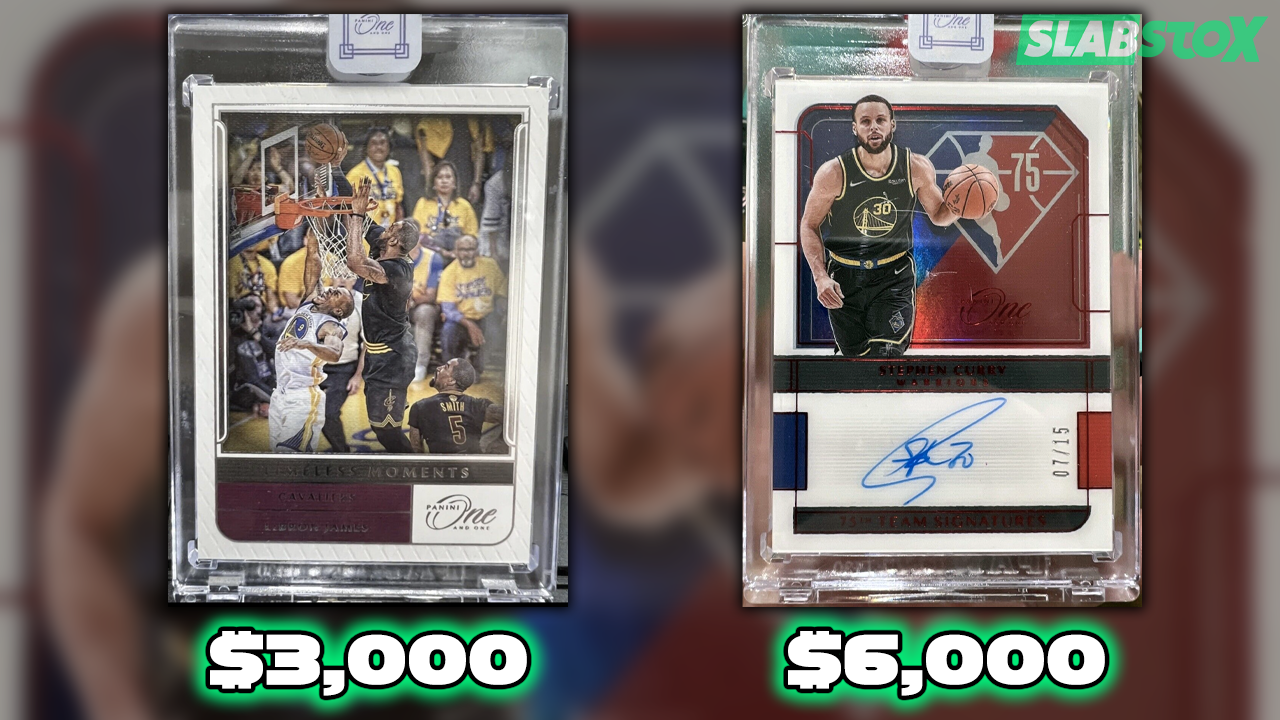 It does not get much bigger of a gamble than Panini One and One Basketball. This year's hobby boxes were released on Panini's website at $874.95 and just like the name suggests, it comes with only two cards. It's a make or break product; you usually either hit big or completely whiff. Yet, that is what makes this product so appealing to pack rippers because if you hit a rare card, you can cash in big.
The two most expensive sales so far are held by Steph Curry and LeBron James, the two most successful NBA players over the past 10 years. Curry's 2021 One and One 75th Anniversary Red Auto /15 sold for $6,000 on 11/5.22, the day after the product released. James' 2021 Timeless Moments of his infamous block in the 2016 NBA Finals holds the spot for second highest, selling for $3,000 on 11/6/22. This is the first year this product included Timeless Moments cards without autos. In previous releases, those cards only came with autos and are highly desirable. Since LeBron can't sign autographs for Panini (Upper Deck exclusive), this allowed them to get these big LeBron career moments in the set. Smart move, Panini!
*Sales data is provided by Card Ladder, which combines 14 data sources into one (eBay, PWCC, etc). Create your Card Ladder account here!