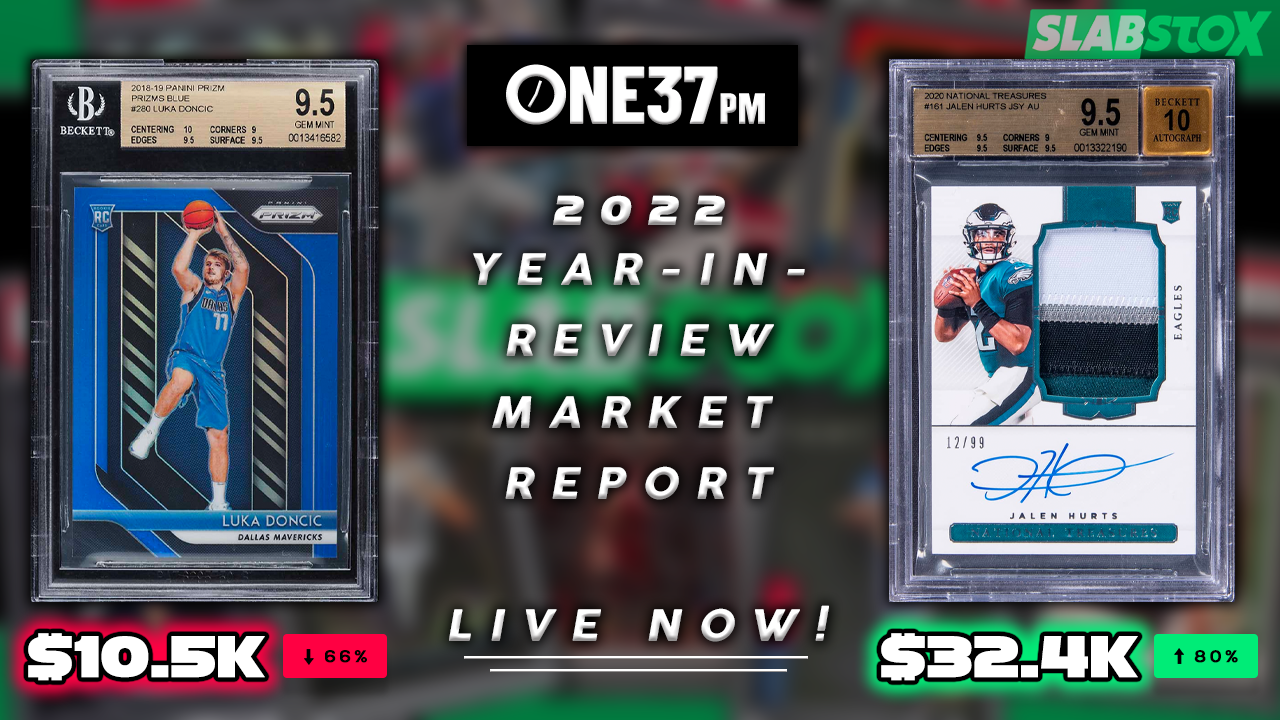 Our 2022 Year-In-Review Market Report LIVE NOW! We dive into different categories of the card market from 2022 and provide in-depth breakdowns on most major sports. 2022 may have been the most interesting year in sports cards yet, as collectors had to shift their strategy due to the market dropping after incredible growth in 2020 and 2021. The market report is broken into six different segments and concludes with us looking ahead to 2023. Make sure to give it a read if you have not already, as it's LOADED with information!
The 2022 card market can be close to summed up with one card: the Luka Doncic 2018 Prizm Blue RC /199 BGS 9.5. This card sold for $31,200 to start 2022 on 1/23/22, but the last sale of 2022 closed at $10,500 (12/18/22). That's a 66% drop in one year. Despite Doncic putting up absolutely absurd stats for most of the year, there was a big decline in most of his cards. However, 2022 was not all doom and gloom because many players burst onto the scene and dominated their given sports. Jalen Hurts had a decent 2021 season, but he established himself as an MVP candidate in 2022. His 2020 National Treasures RPA /99 BGS 9.5 sold for $32,400 on 12/18/22, an 80% increase from a sale of $18,000 on 2/6/22. Read the full report now!
*Sales data is provided by Card Ladder, which combines 14 data sources into one (eBay, PWCC, etc). Create your Card Ladder account here!
Sign up for The Daily Slab email to get the most up-to-date sports card insights straight to your inbox.