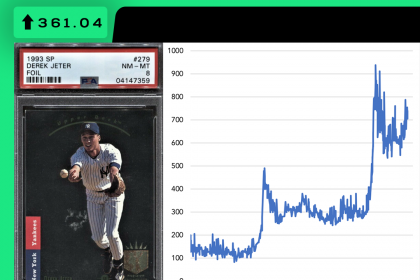 Last night, Derek Jeter was inducted into the Hall of Fame (one vote short of unanimous decision) after a hardware-filled career including Rookie of the Year in 1996, 5x World Series winner, 14x All-Star, 5x Silver Slugger, 5x Gold Glove, WS MVP in 2000, and one retired jersey number for the New York Yankees.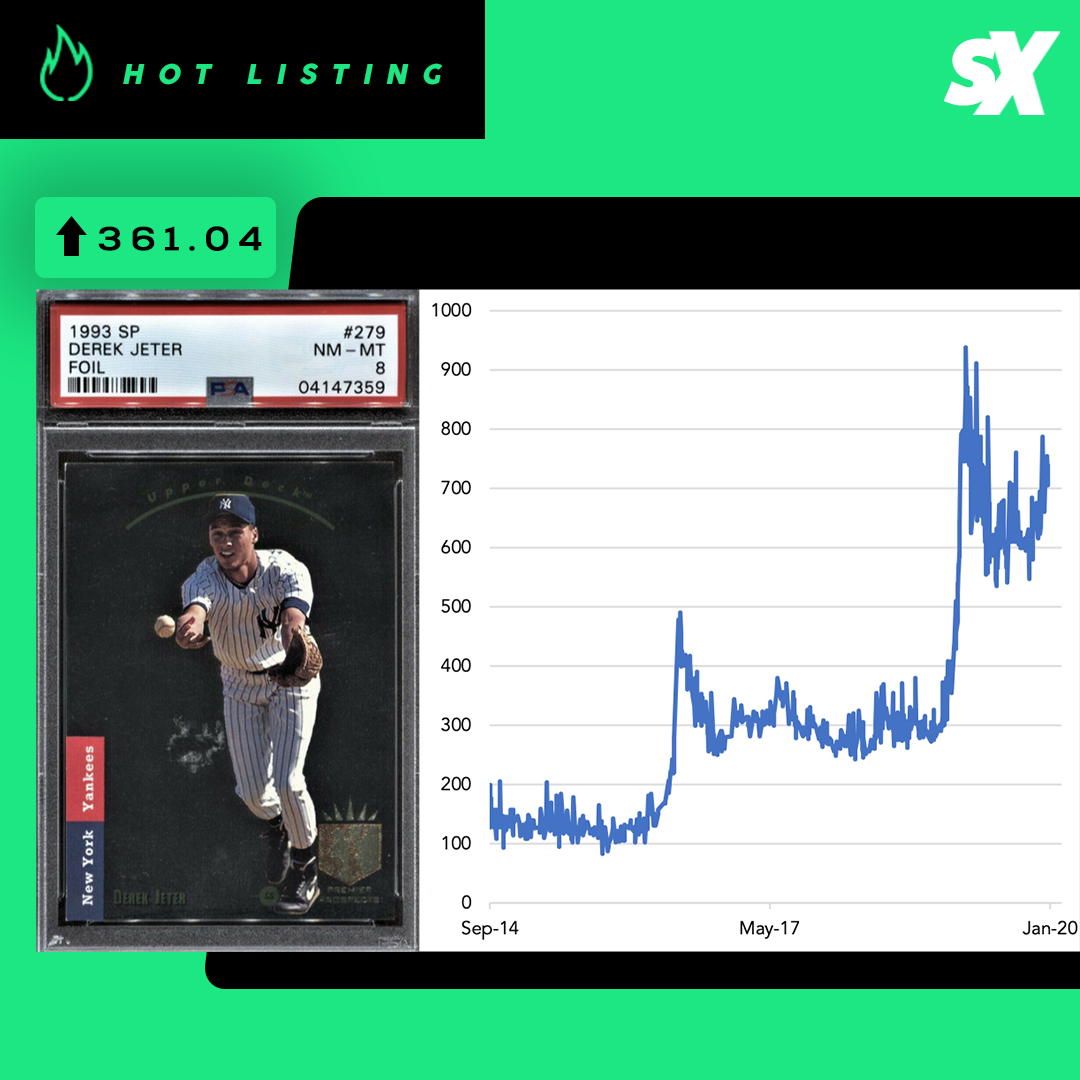 Since he played his last game in September of 2014, the 1993 SP Foil has been on the rise to say the least. PSA 9s sell for thousands of dollars, so we're going to highlight a more attainable grade – the PSA 8. Selling for right around $150 in 2014, these have now skyrocketed to over $700.
If you check out the graph, you'll notice most of that growth came in a short amount of time. To start 2019, these were selling for $300. By early April, there was an all-time high auction sale of $938 (211.63% in 4 months). Since then, they have cooled off a bit – dropping as low as $550. If you bought back in then, you would be enjoying a nice $150 in profit to date (before fees).
From the beginning of November until today, there was only a small increase of 17%. Last year, Mo Rivera saw a large spike in value when he was named a unanimous HOFer. Would we have seen a spike already if that was the case for Jeter? We won't know for sure, but as with most "all-time great" players, these should go up with time.
Sign up for The Daily Slab email to get the most up-to-date sports card insights straight to your inbox.