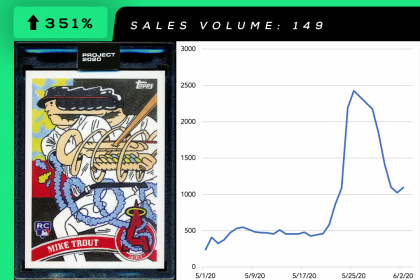 Here it is, the drop of the insanely high valued Topps Project 2020 secondary market. That Memorial Day weekend was the craziest rise we've ever seen in a set, and now we have the quick drop. Some cards have dropped even more than this Mike Trout by @ermsy, too. Since the peak of this card (almost $2,500), this card dropped around ~56%.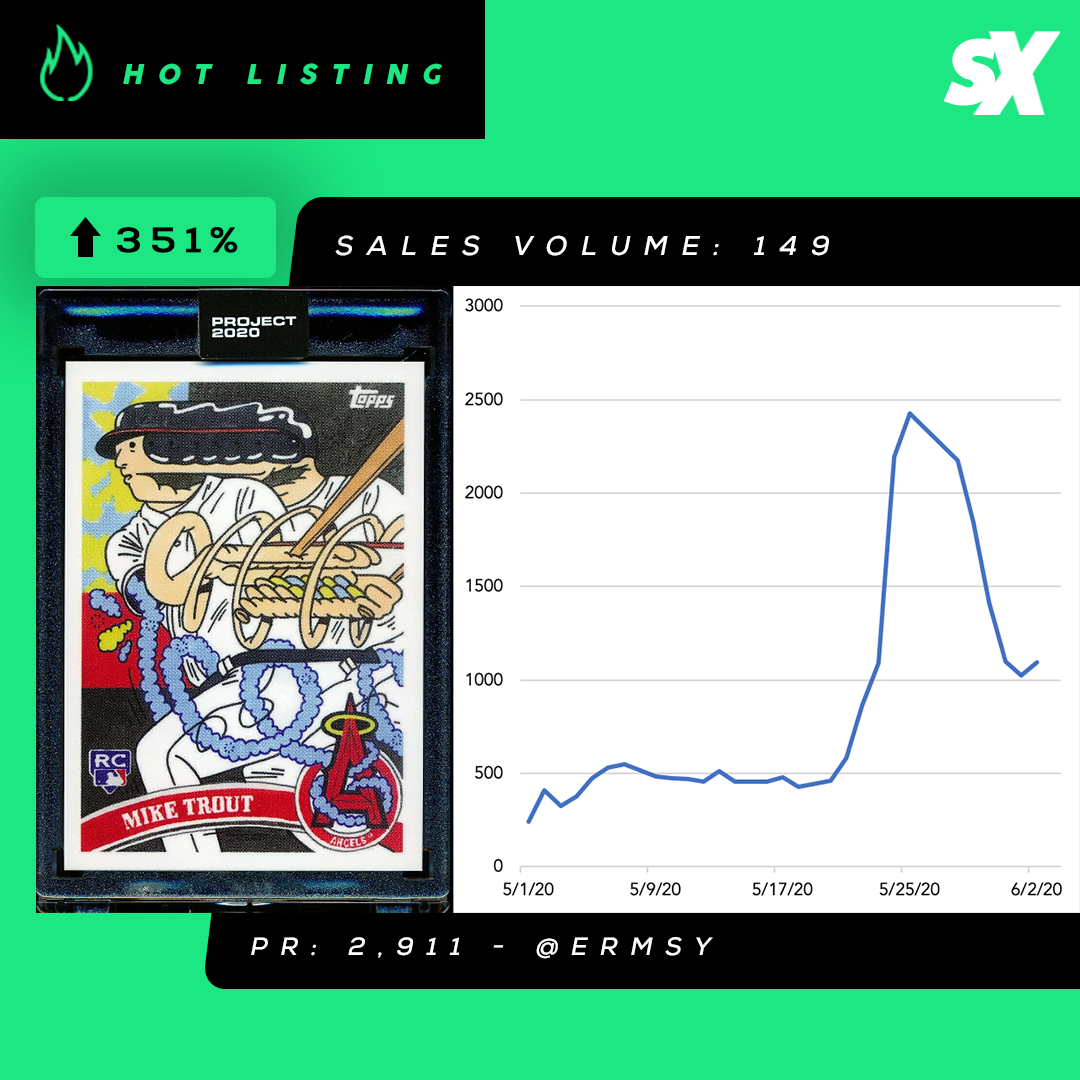 This market report comes with good and bad news. For those that bought from topps.com or early-May on the secondary market, there is still a considerable amount of money to be made (+351% since May). For those that bought above $1,000, well, that's the bad news. This card is still extremely limited and is one of the most popular cards in the whole set, so it's not to say this can't go back up in value. The real issue was the 99,000 print run Ken Griffey Jr, as when that was announced, it sent values tumbling as interest was lost due to the insane print run.
What are your thoughts on this card? Is $1,000 the floor, or will it drop lower?
Sign up for The Daily Slab email to get the most up-to-date sports card insights straight to your inbox.