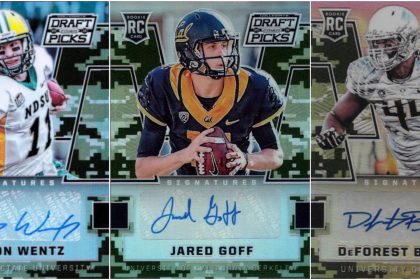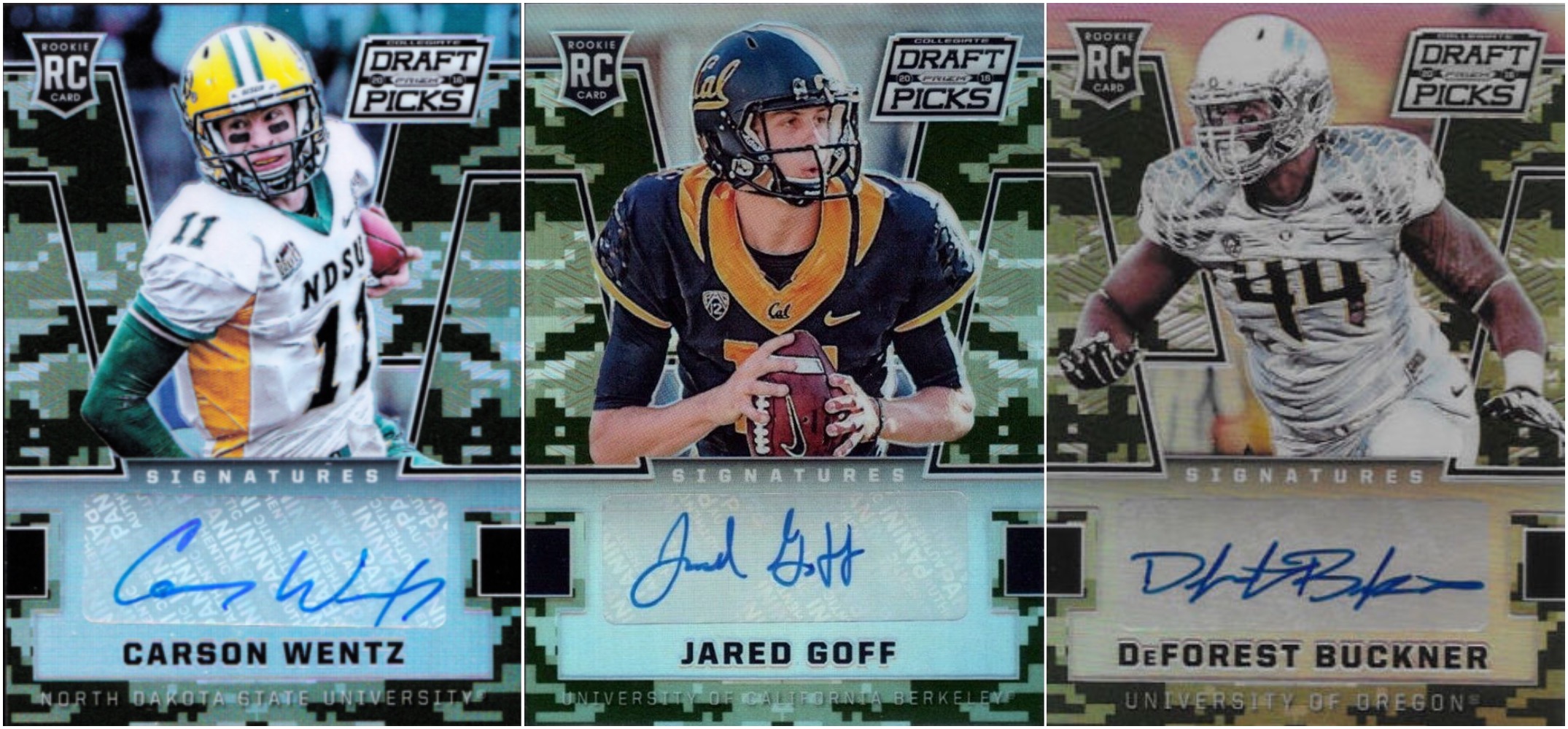 The 2019 NFL season is just over the hill and the new 2019 football cards are beginning to release. STAY AWAY! The 2019 NFL card market is in very low supply with very high demand, due to the recent NFL draft. In most cases, it is a bad idea to invest in these early autos before the season begins. Excluding the ROY and other breakout super star rookies, these autos will most likely drop significantly in price in the coming months.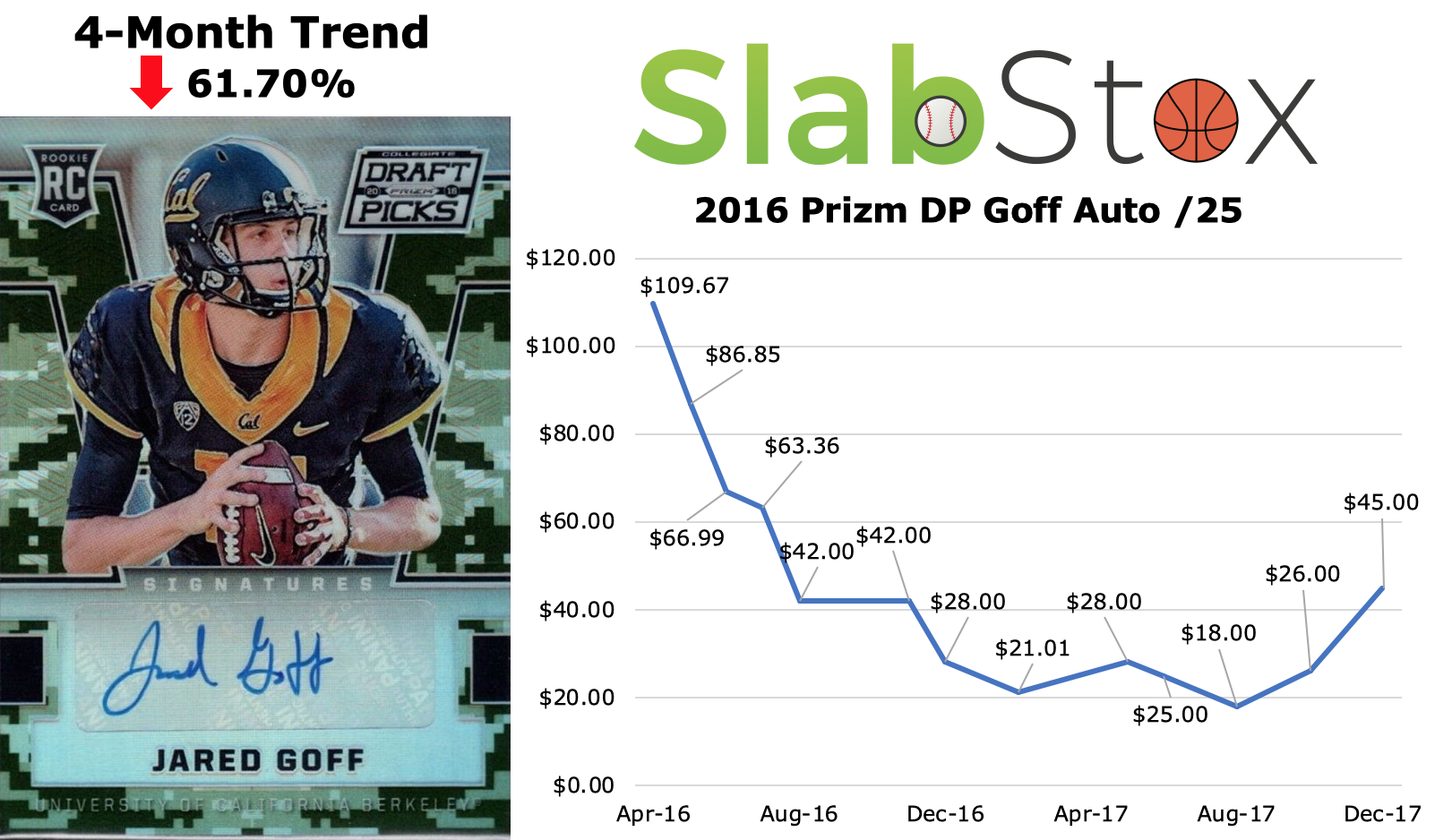 Jarred Goff's (2016 1stoverall pick) Prizm draft picks autos started off hot. Near release day, the /199 camo Prizm auto was going for an average of $109.67. Four months later, the Camo auto fell to $42. Jared Goff did not have the best rookie campaign, but he was still the 1st overall pick and his starting price reflected that.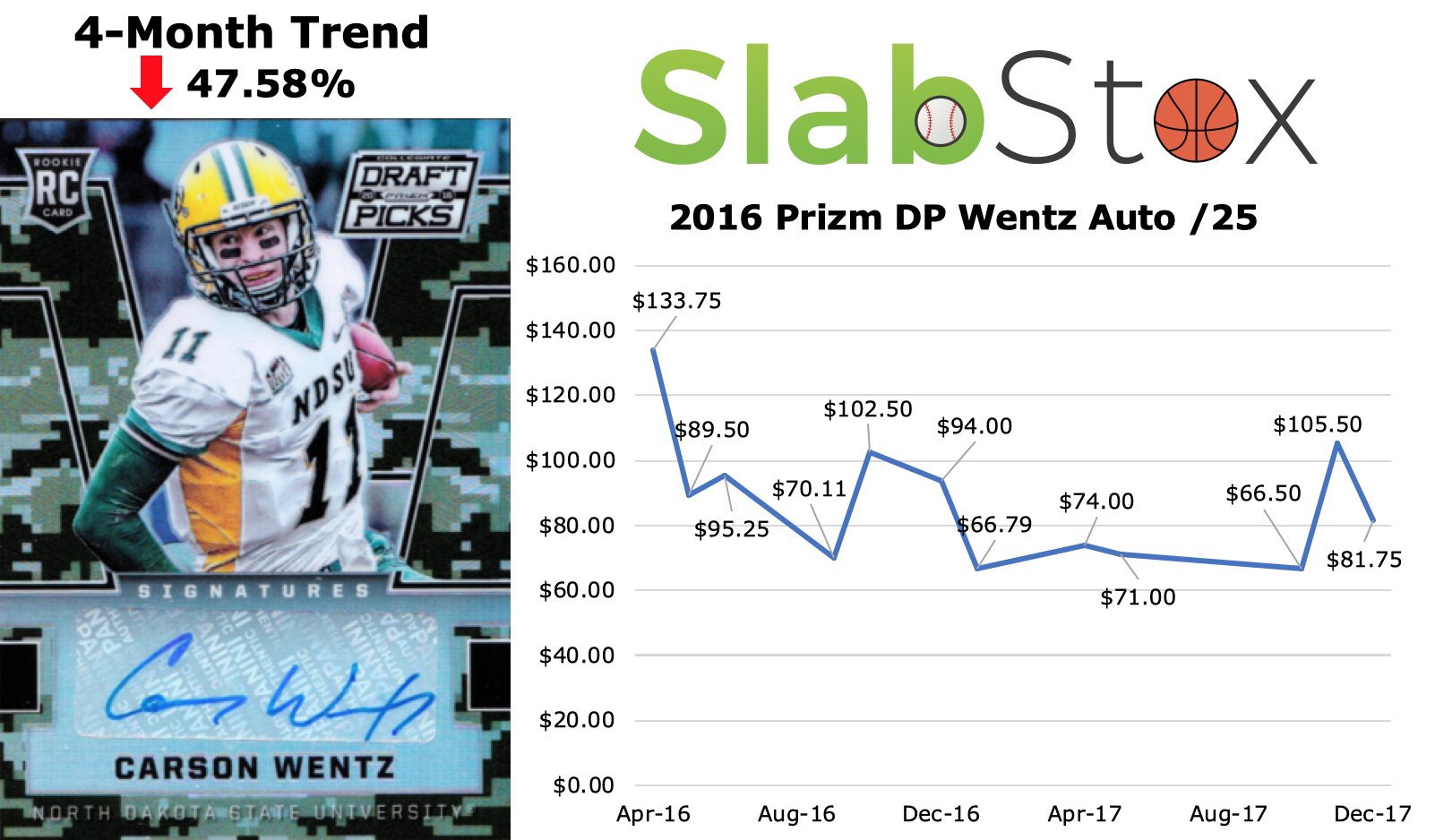 One pick after Goff came Carson Wentz. Wentz had a mediocre rookie campaign, but his prices never fell as hard as Goff's. Near release day, Wentz's camo Prizm autos sold for an average of $133.75. Four months later, Wentz autos dropped to nearly $70. With no NFL experience or injuries/setbacks, Wentz auto prices dropped $60. Again, this is due to the fact of other products being released. Even during the middle of Wentz's potential MVP campaign, the camo auto never eclipsed the April 2016 price of $133.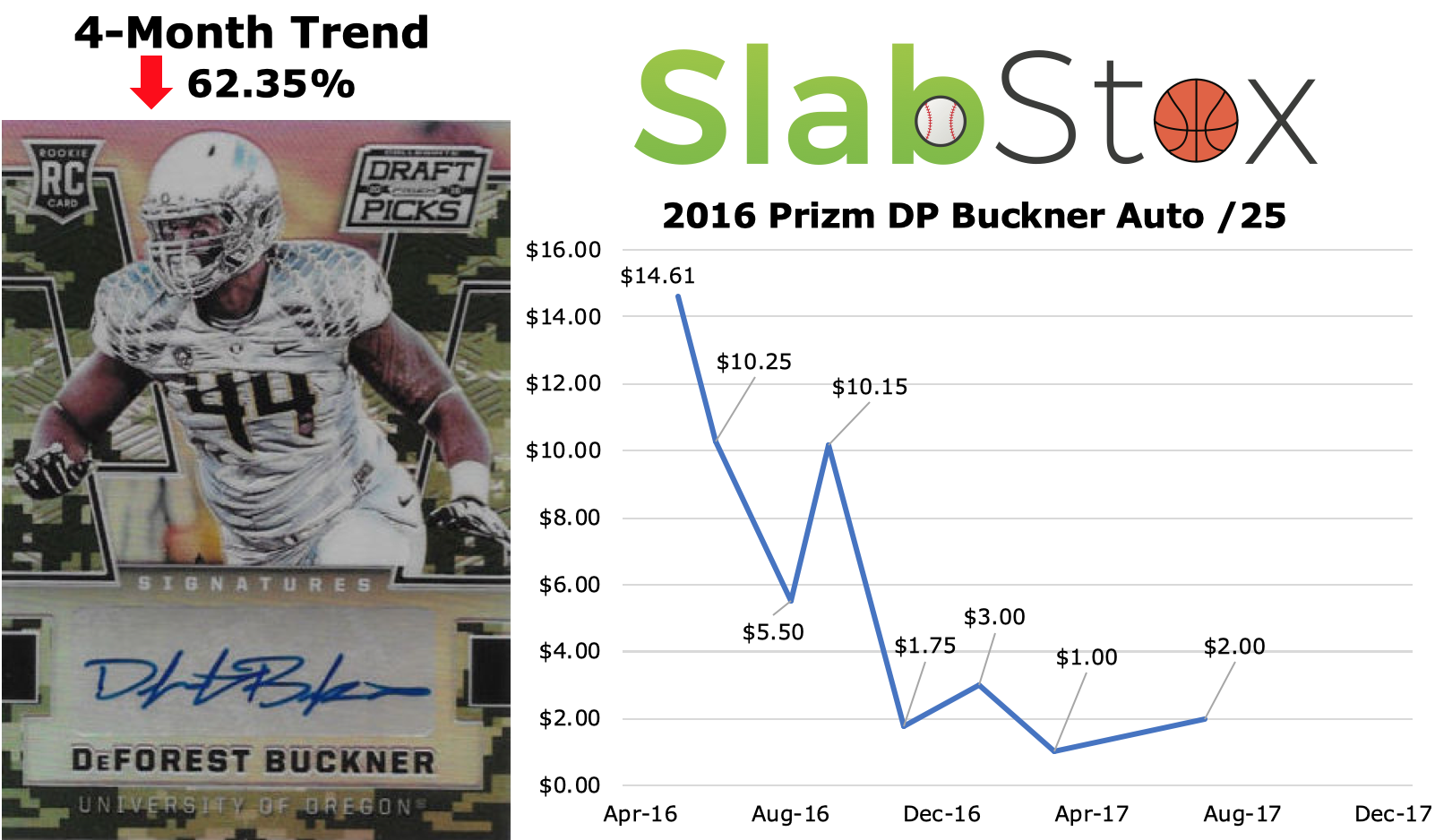 Another top NFL pick taken in the 2016 NFL draft was Deforest Buckner from Oregon. Buckner had a solid rookie season on a strong 49ers D-line. Buckner posted 6 sacks and 74 tackles. On the release month of Prizm Draft Picks, not a single one of his camo autos sold, but in May, the average price of his camo Prizm auto was $14.61. Four months later, the card dropped to $5.50 before the season started. (FUN FACT – I bought this card in May of 2016 for $10 at a card show hoping to flip for a quick buck. As I am writing this article, I sold this card for $2 on Facebook).
The trend shows wait until August to buy, but only if you believe that player will perform. For Wentz, buying his auto in August would have proved profitable; however, for Goff and Buckner, it would have caused a significant loss in money. If you are looking to invest in the 2019 draft class, stick away from the Prizm Draft Picks, at least until August. Throughout the summer and into the 2019 season, be prepared for all the NFL jersey products!
Sign up for The Daily Slab email to get the most up-to-date sports card insights straight to your inbox.