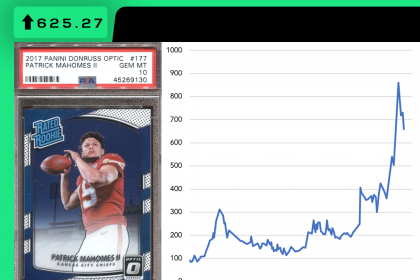 Here's a look at the Patrick Mahomes 2017 Optic Base RC PSA 10 and the astronomical rise in value from the beginning of the season to today. On 9/3/2019, this card was ~$90. On 10/6/2019, it hit a new peak of $312 (was only ~$80 after being named the 2018 NFL MVP). After he got injured, the card dropped back down to ~$145 on 11/17/2019. Fast forward to 2/2/2020. The Chiefs are now Super Bowl champions and Mahomes is named the SB MVP. This card is now worth $265 (191% increase since beginning of season). Now, fast forward to 4/27/2020. This card is now worth $660; it increased in value 149% since 2/2/2020.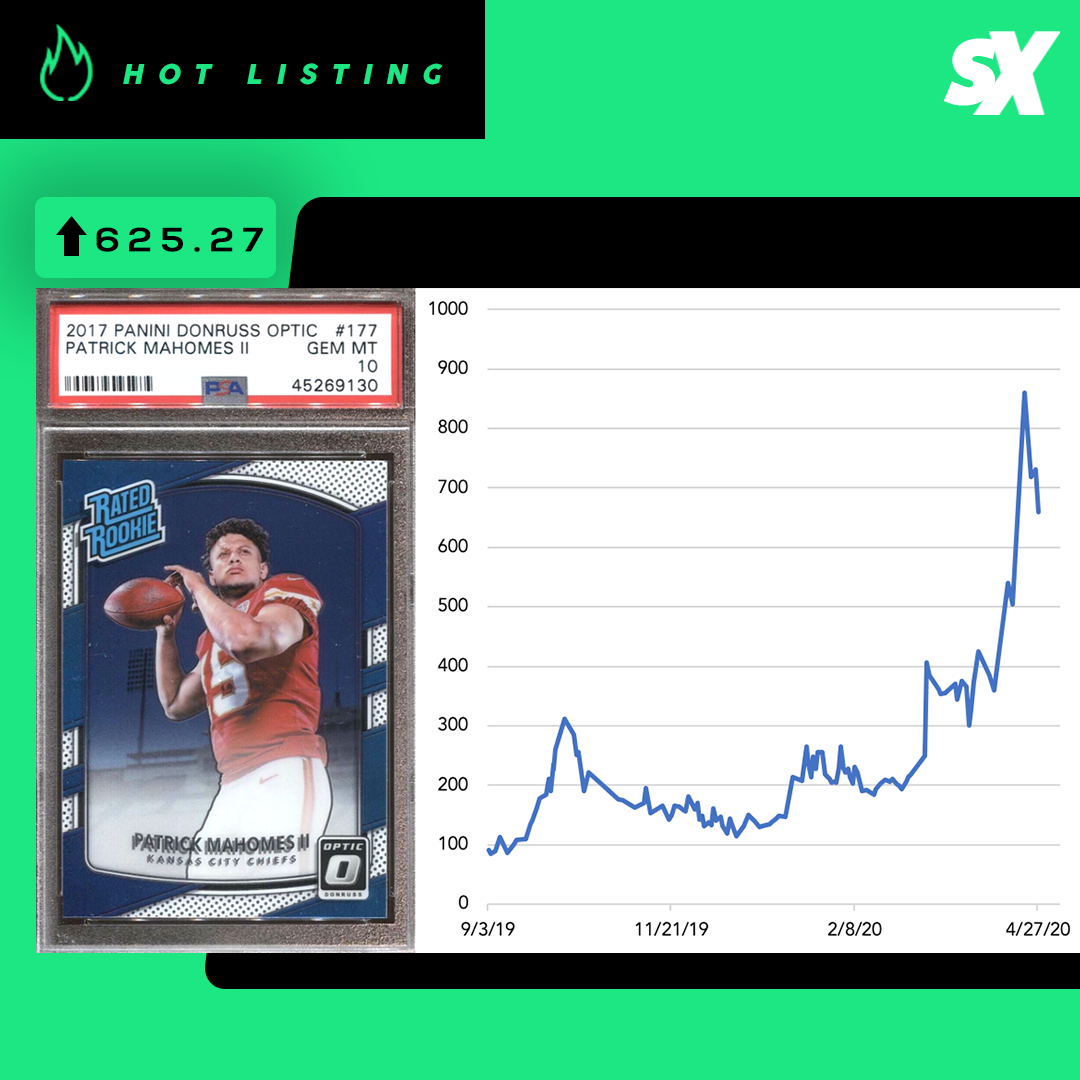 Since 2/2/2020: no football has been played, Mahomes' public perception isn't any different, and this card has increased in value only 40 percentage points lower than it did from the beginning of the season to the pinnacle of Mahomes' career. Since the start of 2020, there have been 134 auctions to sell on eBay, so it is clear the demand is through the roof for Mahomes. The question is, will the demand keep increasing, sending the value higher? Or is this just a blip on the radar? It's hard to imagine another ~150% gain from today to the beginning of August (would make the value $1,650). At what value does this card plateau?
Sign up for The Daily Slab email to get the most up-to-date sports card insights straight to your inbox.