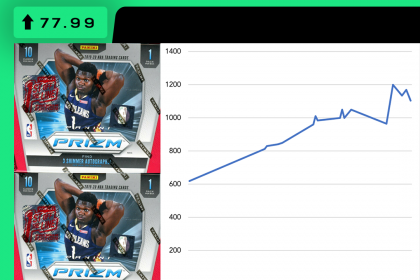 On Wednesday, the Panini Mosaic First Off The Line Dutch auction went down and sold out at $650. Already, they are flipping at $1,000+ on eBay. With that release happening, I thought it'd be a good time to revisit 2019 Prizm First Off The Line. Back in early December, Prizm FOTL released with a new configuration as a "Premium" product. It included less cards and only silver, shimmers, and autos (no base).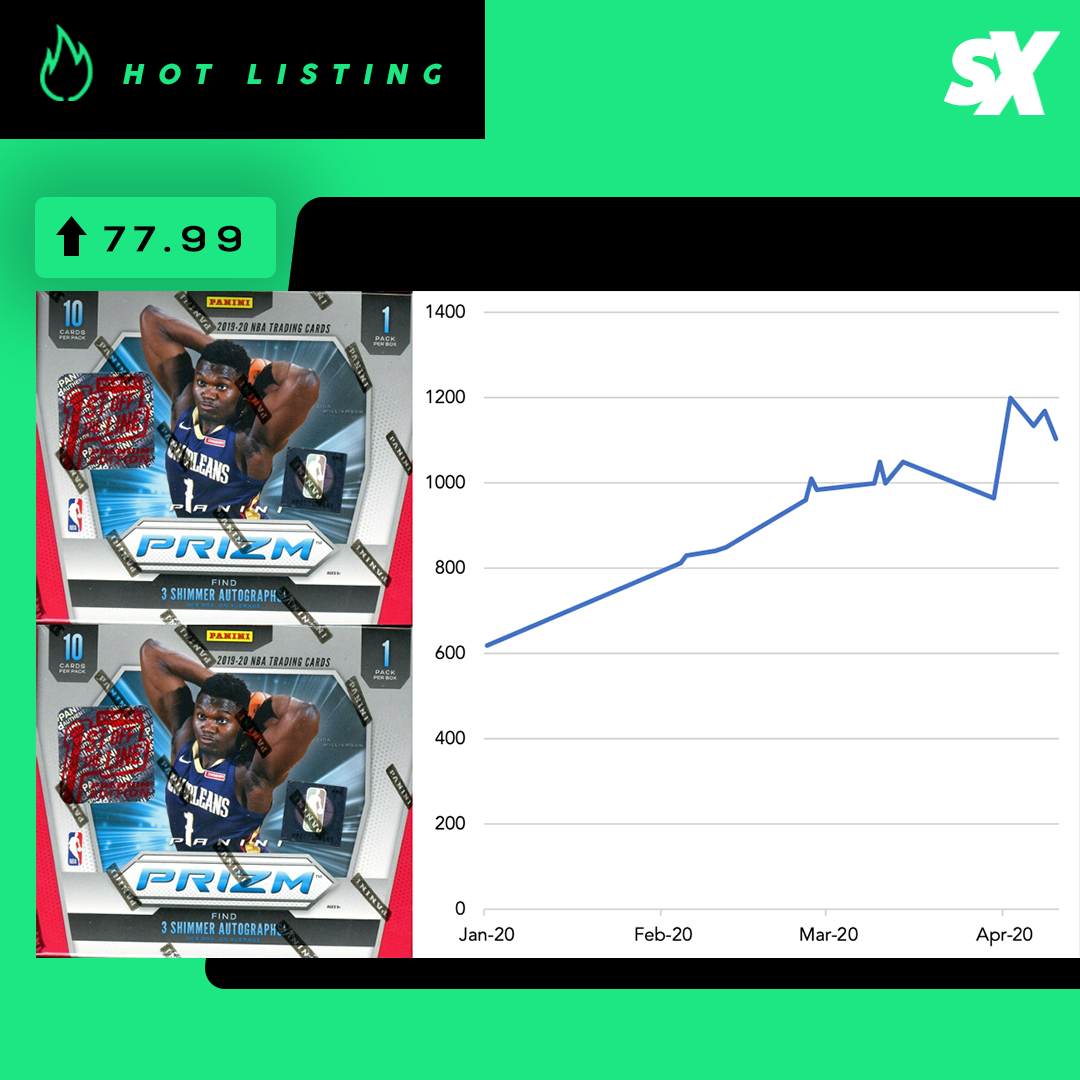 The initial Prizm FOTL Dutch auction sold out around $300. After the sell out, it was selling on eBay around $475 to $500. In early 2020, they started off around $600. 17 eBay sales later, and they're selling around $1,100 at the end of April – an 80% increase. There hasn't been any sales since (other than one outlier not depicted on the graph), and this speaks to the low sales volume.
If Panini Mosaic FOTL were to follow a similar path as Prizm FOTL, that would put the value of Mosaic boxes over $2,000 in October. Does that seem possible to you? Leave your predictions in the comments!
Sign up for The Daily Slab email to get the most up-to-date sports card insights straight to your inbox.