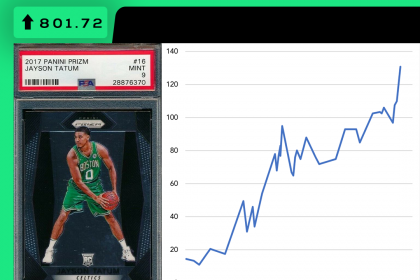 If you didn't see my YouTube video explaining that PSA 9 Prizm Basketball rookies are quality investments, here's your chance to catch the info (and an easy to see trend). Since the start of 2020, Jayson Tatum 2017 Prizm Base RC PSA 9's increased over 800%.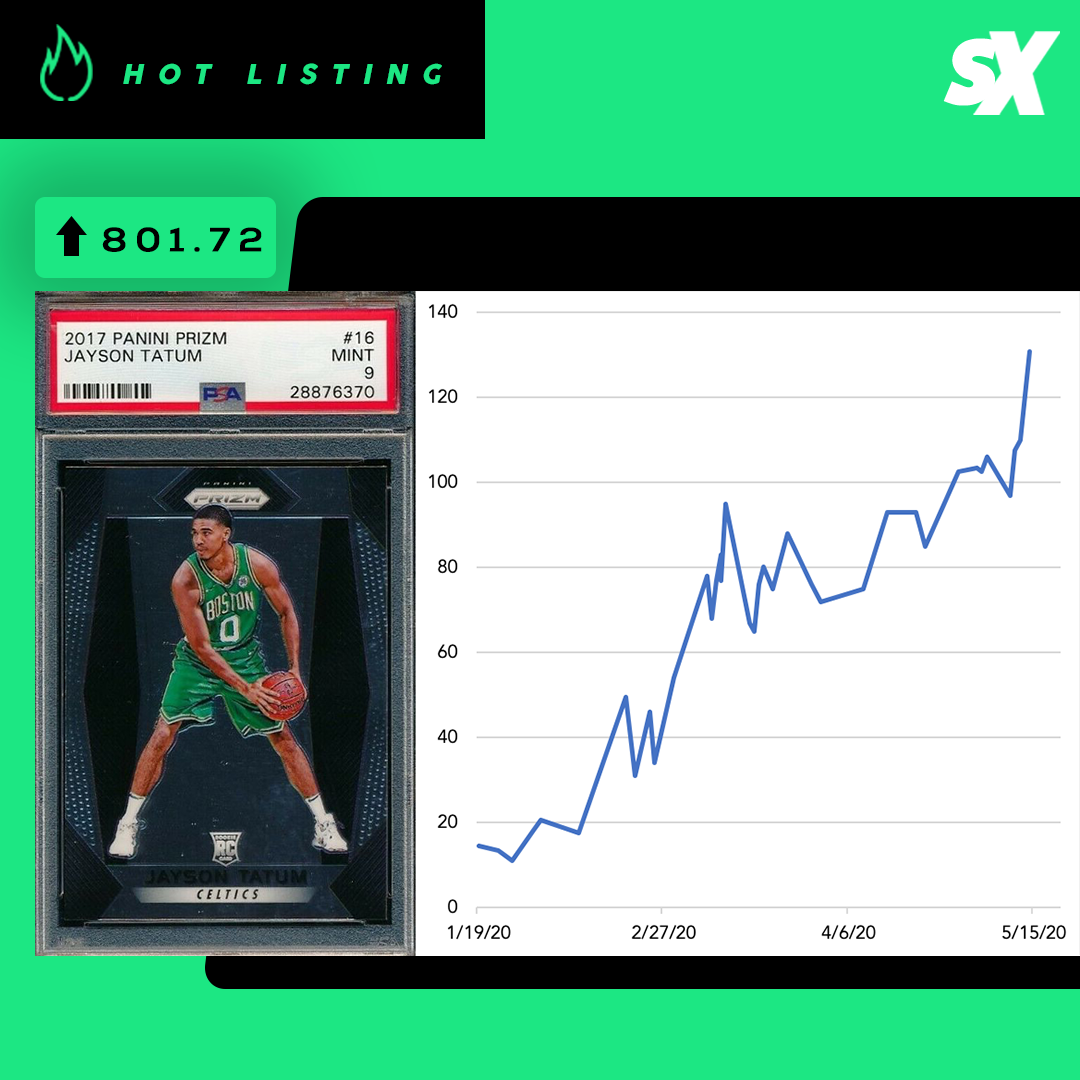 Now, Tatum is an extreme case. Pretty much any Jayson Tatum card have increased in value since the start of 2020; however, the lesson here is PSA 9's are quality investments for players you are targeting (this applies to Topps flagship rookies as well). There used to be a stigma around PSA 9's and their investment value, but there are PLENTY of examples of PSA 9's benefiting greatly as more demand attracts towards a given player.
One last point about PSA 9's is the value difference between non-graded (raw) and PSA 9's has changed as well. Before, PSA 9's were comparable in value to raw. Now, a PSA 9 Tatum Prizm RC is ~$130 and raw is ~$70. Might be worth sending in your 9's along with your 10's! What are your thoughts on PSA 9's as investments?
Sign up for The Daily Slab email to get the most up-to-date sports card insights straight to your inbox.