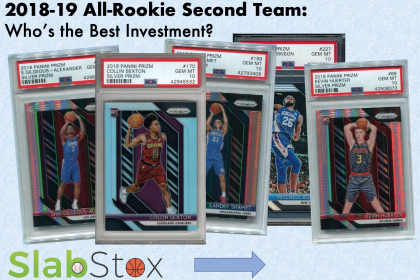 Who's excited to pick up these rookies throughout the off-season? These five guys made the All-Rookie second team and are looking to increase their rolls next season.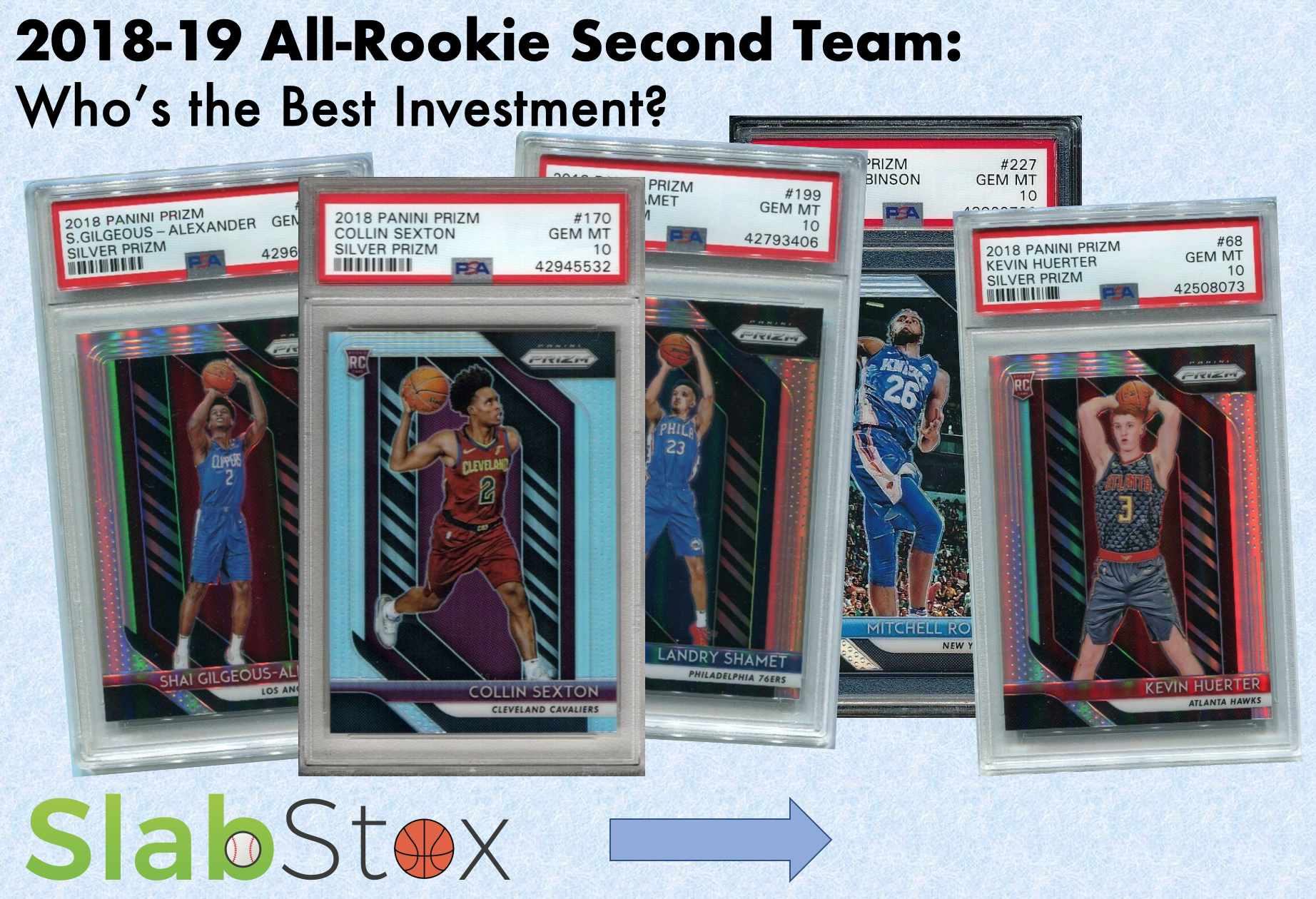 Out of these five players, where are you putting your money? Let me run down their rookie season stats for you.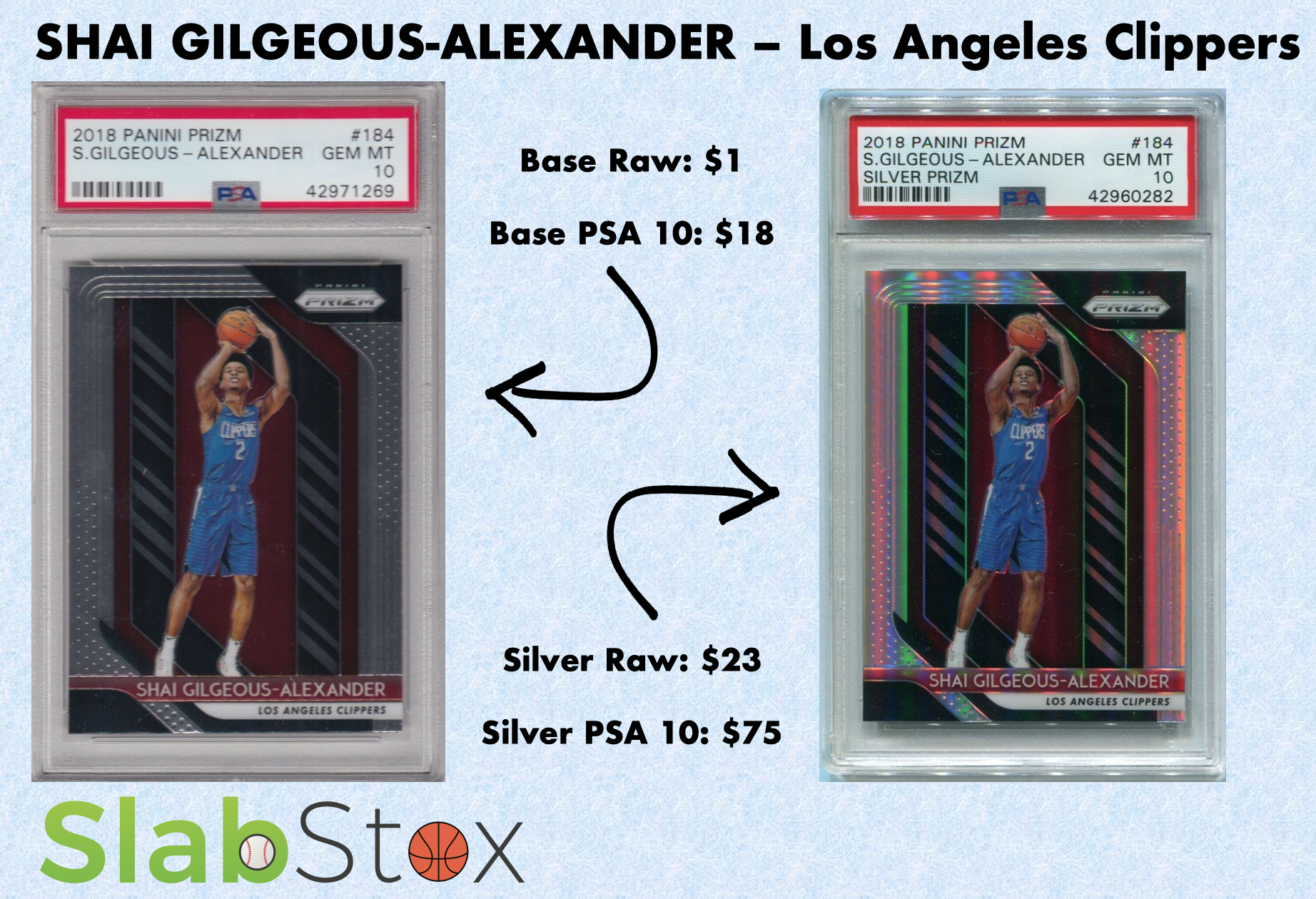 Shai Gilgeous-Alexander (20) averaged 10.8 PPG, 3.3 APG, 2.8 RPG, 47.8 FG%, 36.7 3P%, and a 13.4 PER.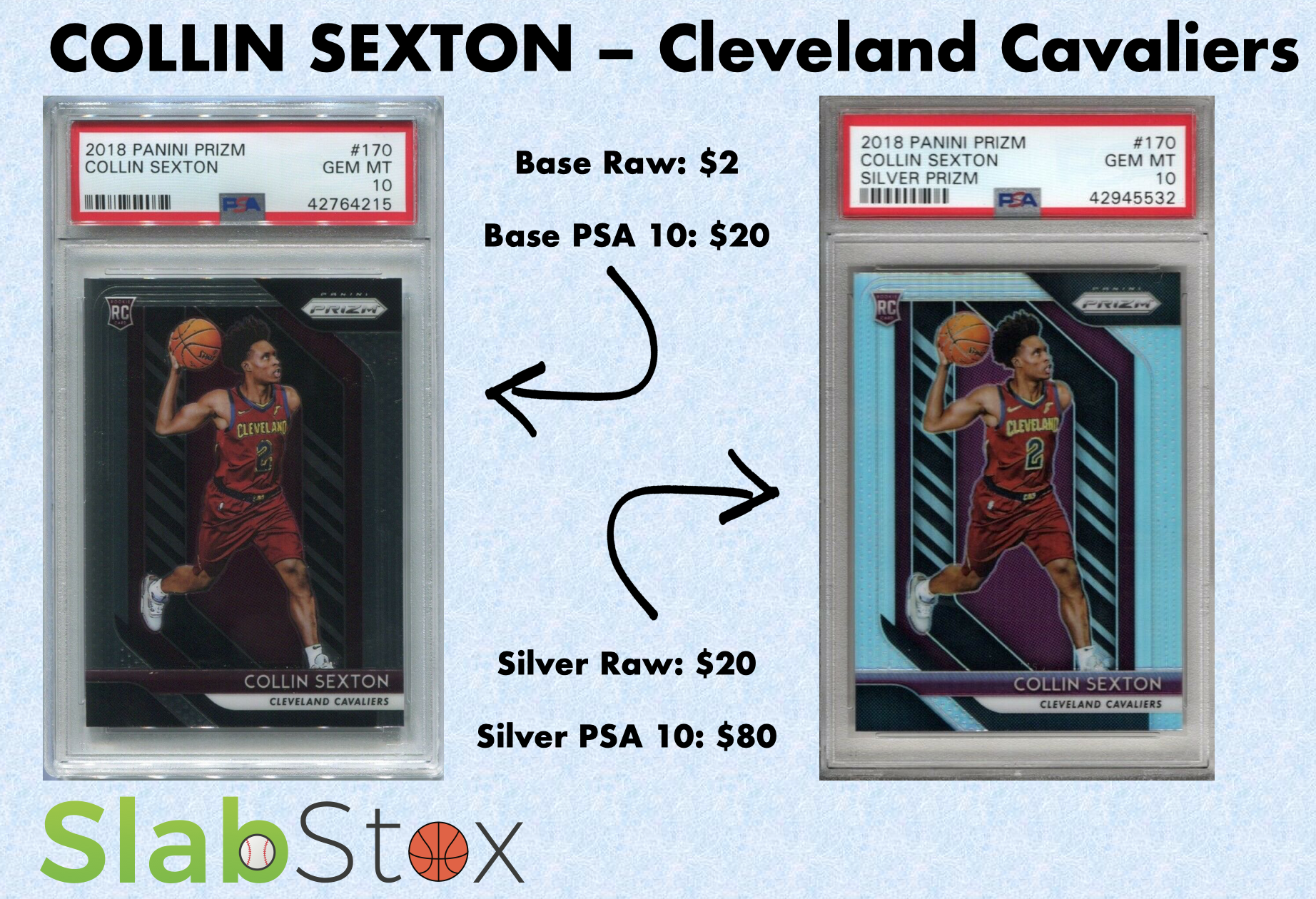 Collin Sexton (20) averaged 16.7 PPG, 3.0 APG, 2.9 RPG, 43.0 FG%, 40.2 3P%, and a 12.0 PER.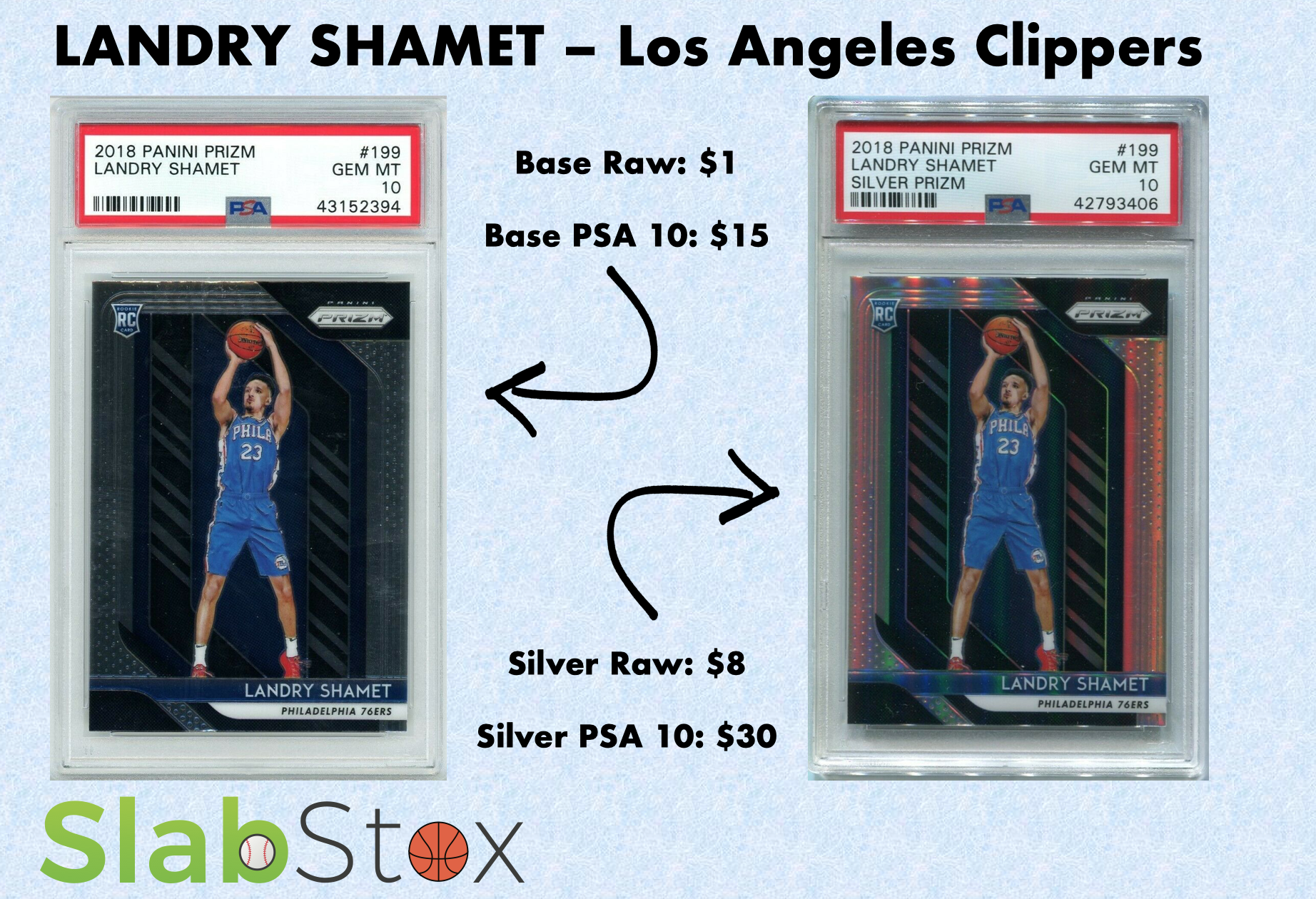 Landry Shamet (22) averaged 9.1 PPG, 1.5 APG, 1.7 RPG, 43.1 FG%, 42.2 3P%, and an 11.0 PER.
Mitchell Robinson (21) averaged 7.3 PPG, 6.4 RPG, 0.6 APG, 69.4 FG%, and a 22.0 PER.
Kevin Huerter (20) averaged 9.7 PPG, 3.3 RPG, 2.9 APG, 41.9 FG%, 38.5 3P%, and 10.1 PER.
In the past, we posted about Shai being a tremendous investment. That still holds today. Not having the rookie logo on the Prizm card will push a few people away, but the long-term value should still be there since enough people know it's his rookie card. Having the opportunity to lead a playoff team as a rookie is huge, and I see a ton of room for him to grow into a tremendous player.
The age, size, shooting ability, and low cost of Kevin Huerter make him an extremely intriguing player to invest in. If you have the chance, picking up a few of him would be great.
Between Sexton, Shamet, and Robinson, Sexton has the highest ceiling with presumably having the keys to the Cavs franchise for now. Shamet and Robinson are low-cost, low-risk investments as they should always be key role players on their teams.
Who are you investing in?