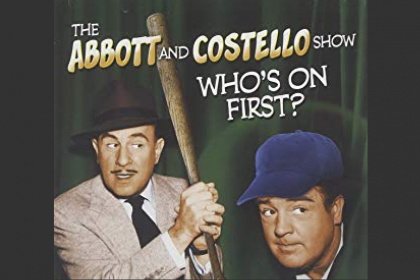 When it comes to investing, Aaron and I have a few rules that we follow. Some of them are personal bias. I don't like investing in Brewers players (Aaron does, however). This is because I can talk myself into my favorite team's players easier than other teams, which can cause me to make poor investments. Likewise, I don't like investing in Cardinals players. I have no real reason for that besides not liking the organization and their "Cardinal Way." However, the rest of our investing involves actual analytics. The one we stick to the most is don't invest in first basemen.
Here is a chart of the top four first basemen by fWAR (Fangraphs WAR) that have Bowman Chrome autos. For practical purposes, I left out Cody Bellinger and Matt Carpenter. Bellinger because he spends half his innings in the OF, and Carpenter because he's moving to third base this year.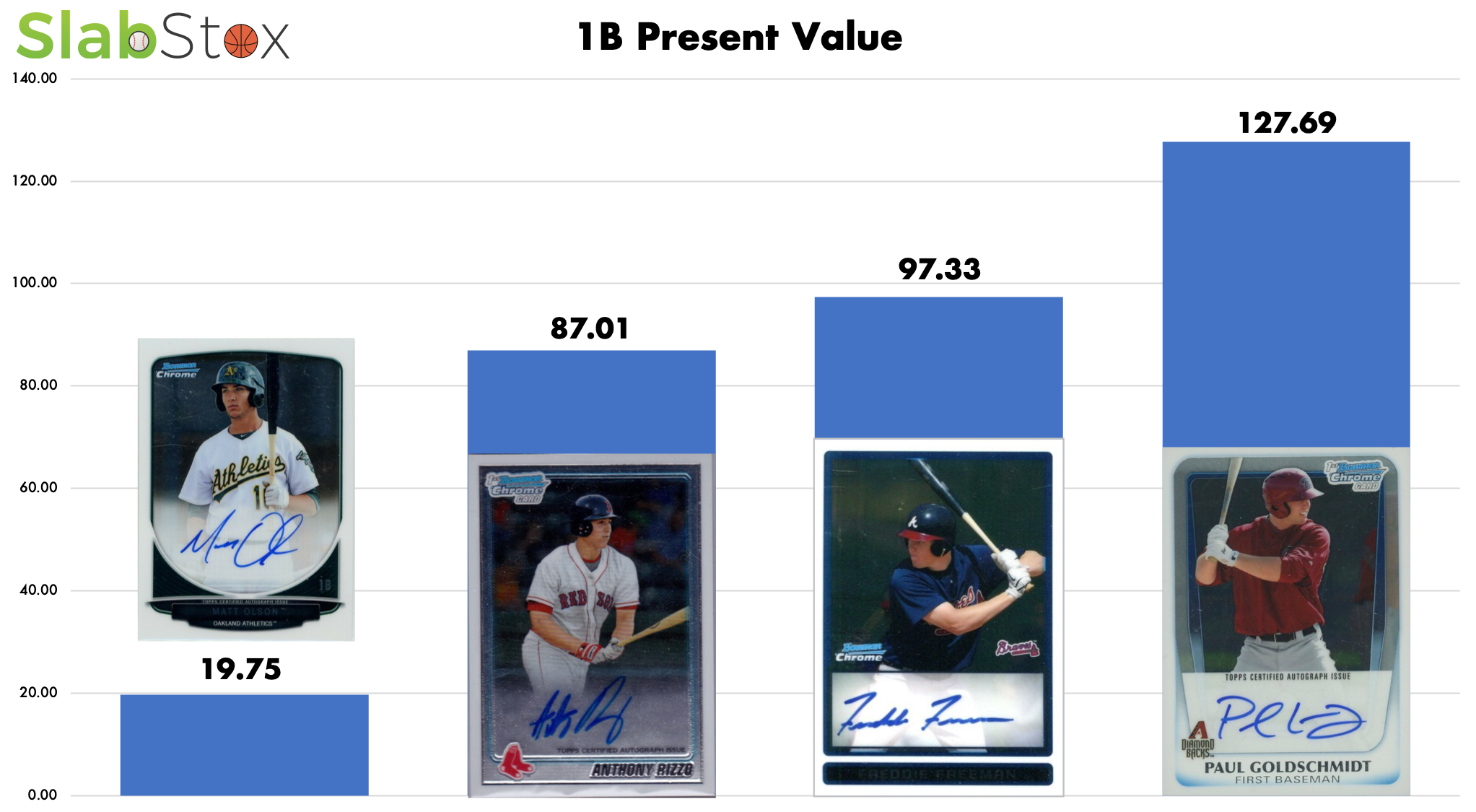 There are some really big names here including Goldschmidt, Freeman, and Rizzo who are three of the top four pure first basemen in baseball. We also have Matt Olson, who is up and coming and has produced a very promising year and a half of major league time (side note: Votto not having a chrome auto is a real shame). As you can see, the best of the best first basemen prices are significantly lower than other players who aren't near the top of their positions. For reference, Kristian Robinson base auto are in the $70 range, and he hasn't played above rookie ball.
Some other information we can glean from this is your first base prospect better hit for a high AVG along with power. Olson is right there with the others in terms of WAR and power, but he hit for 30 point lower AVG than the next closest 1B. His price reflects this by being a fourth of the next closest on the list.
With this information in mind, let's look at the top five first basemen from MLB Pipeline's top 10 first baseman list. I'll be using the grades pipeline gives them, various stats and current eBay prices to help determine if they're a worth while investment.
Pete Alonso
1B Rank: 1
Top 100: MLB(51) Fangraphs (48) BA (48) BP(40)
Grades: Hit 50, Power 60, Run 30, Field 40, Arm 50
eBay Base Auto Price: 74.99 + 2.99 shipping
Age: 24
Alonso is the highest ranked first base prospect for a reason. Over two levels in 2018, he walked 13.2% of the time while striking out 22.3% of the time. That's an excellent walk rate coupled with a decent strikeout rate. You add that to his great power (68 XBH, 36 HR) and you have the ingredients for the next great first baseman.
Investment Strategy
While he is great looking prospect, his prices are sky high, and he is already 24. His prices are only $12 lower than Rizzo's base prices and $50 less than Goldschmidt's. If he becomes a star, you're looking at getting back less than double your profits on the high end. If he becomes anything less than that, you're in for a big loss.
---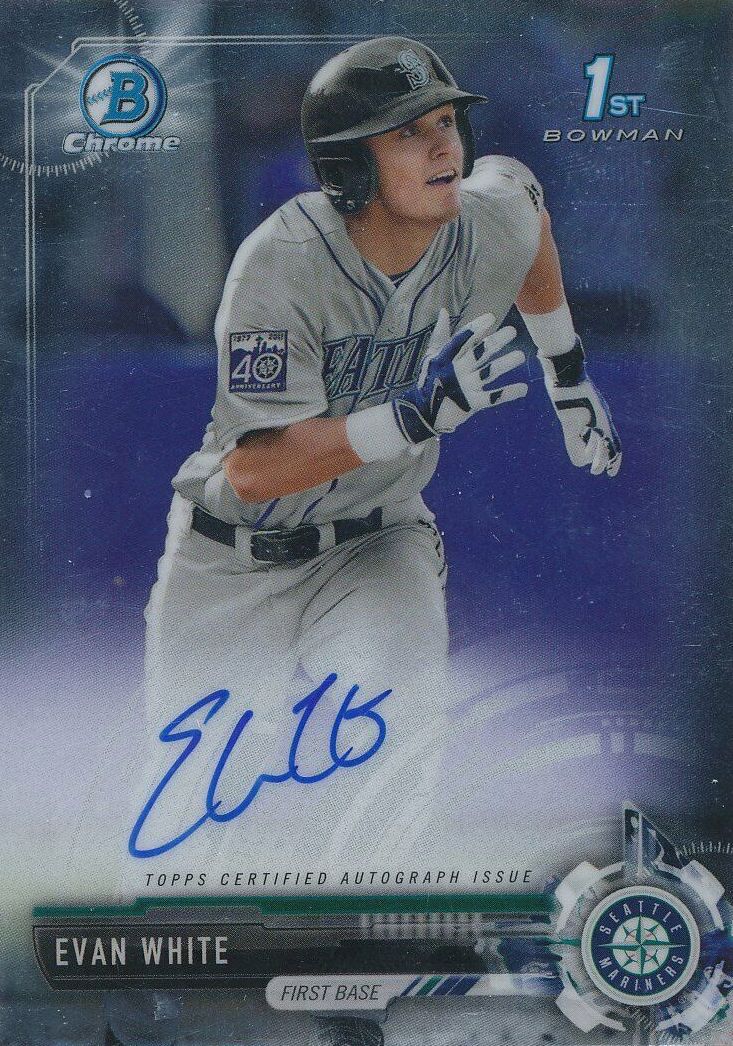 Evan White
1B Rank: 2
Top 100: Fangraphs (90) BA (100)
Grades: Hit 55, Power 50, Run 60, Field 70, Arm 55
eBay Base Auto Price: 19.99 + 3.75 shipping
Age: 22
White is as interesting as they come for first base prospects. Right away, there are a couple of tools that jump out. His run and field tools are incredible for a first baseman. Unfortunately for us investors, those tools don't pay the bills. White does not have prototypical power for a first baseman. He had 11 dingers in 120 games last year. He does have a great eye, though. In A+ ball, he walked almost 10% of the time and struck out just 19% of the time.
Investment Strategy
White has a great eye at the plate, has excellent speed, and should be a gold glove first baseman. Unfortunately, he doesn't have the power of your typical first baseman. This will end up hampering his market. At $20 a base, he's already the same price as Olson. Olson doesn't have Whites athleticism or defensive ability and strikes out more, but he has more power and walks a bit more. In the end, I feel White might already be at the top of his value without added power. I do think if White were to move positions, as I believe he has the athleticism to play an OF spot, his prices could go up. However, the Mariners may not want to lose that 70 grade glove at first and would be hesitant to throw him in that cavernous outfield they have at Safco. White is as interesting a first base prospect as you can get.
---
Nate Lowe
1B Rank: 3
Top 100: BA (97)
Grades: Hit 55, Power 55, run 35, Field 45, Arm 50
eBay Base Auto Price: N/A
Age: 23
Nate Lowe doesn't have a chrome auto. I just threw him in so we could all admire the name Nate a little bit more.
Investment Strategy
I assume when he gets a Bowman auto, it will go for hundreds of dollars based on the strength of his name alone.
---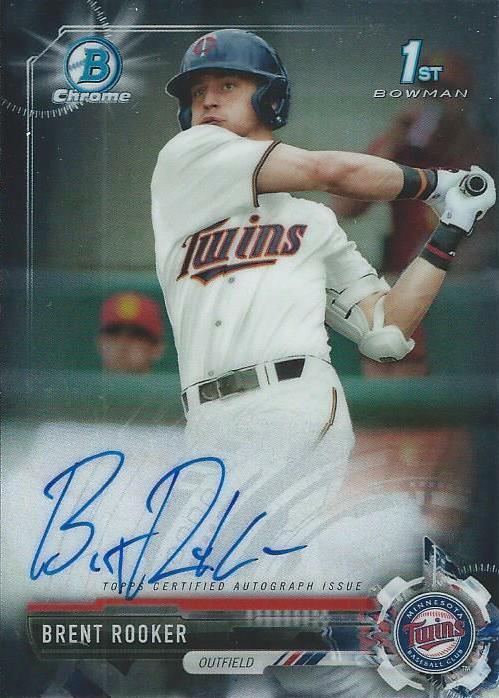 Brent Rooker
1B Rank: 4
Top 100: NR
Grades: Hit 50, Power 60, Run 50, Field 40, Arm 50
eBay Base Auto Price: 14.90 + 3.50 shipping
Age: 24
If you look at only the stats Rooker put up in 2017, he looks like an absolute stud. The problem is you expect polished college hitters to dominate the low minors. His 2018 slash line (.254/.333/.465) in AA is probably more indicative of the player he will be going forward. Rooker has good power in his bat and a good eye at the plate with a 10% walk rate last year. He couples this, though, with a high strikeout rate at 26.4% and poor defense both at first, and in the outfield where plays from time to time.
Investment Strategy
To me, Rooker profiles as a DH more than a position player. His already low card value would go lower, if that's the case. They have Rooker's hit tool as a 50 (50 equates to about an.260 AVG), but I think it'll probably settle in a little lower than that. I view him as a potential .240-260/.320-.340/.480-.500 with no added value on the base-paths and subtracted value in the field. He strikes me as a guy that could be like CJ Cron last year.
Before investing in Rooker, ask yourself if you would spend the same amount of money on a Cron card. If you don't expect Cron to suddenly turn into Rizzo, I wouldn't expect Rooker to either. A Cron lot of five autos just sold for $11. If Rooker plays like Cron did this past year, his value is already way too high. To give Rooker owners a glimmer of hope, if he could become a full-time LF, I think his value could go up some.
---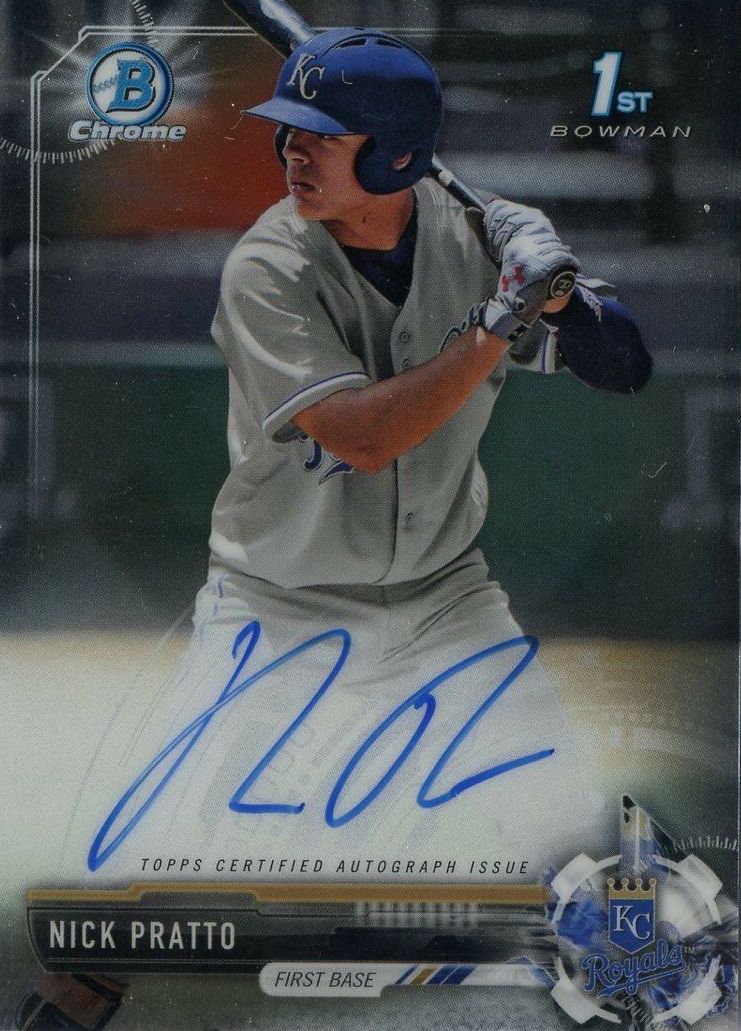 Nick Pratto
1B Rank: 5
Top 100: NR
Grades: Hit 55, Power 55, Run 45, Field 60, Arm 60
eBay Base Auto Price: 15.00 +2.99 shipping
Age: 20
Pratto might be the first 1B prospect I'm actually excited about. He played last year at the age of 19 in A-ball and hit .280/.343/.443 with 14 bombs, albeit with a high BABIP of .375. He had a nice walk rate at 8.4% but an extremely high strikeout rate for A-ball at 27.9%. He is clearly a great fielder as both his arm and field tools graded out as 60s. A young player with those type of hitting and power tools, a good eye, and great defense is exciting even if he plays first base. Actually, I think they're low on his power tool. I think he'll grow into more power as he ages.
Investment Strategy
I normally don't put stock into A-ball numbers. I don't like guys that strike out a ton. I also don't like guys that have good stats because of a high BABIP. All that is what makes this more shocking. I don't hate Pratto as an investment opportunity. I'm a believer in his tools, as are most of the prospect analysts.
I think if everything breaks right, he could end up being a .270-.280/.340-.350 guy with 25 homer potential. If he gets out of KC, I could see his power numbers going even higher. Add that to excellent defense and slightly below average speed and you have a very well round first baseman. Outside of Alonso, I believe Pratto has the best chance to hit for a high AVG and power in this group. Pratto is going for $15 compared to Alonso's $75. I think Pratto has the best bet of any non-Alonso first baseman to come close to the top tier first base prices.
---
I hope this article helped show you both the cap there is on the first base market and the likely hood any of the top first base prospects perform well enough to see their prices shoot up to the Goldy, Freeman, and Rizzo levels. Keep your eyes open for Part 2 of this post, where I'll cover the back half of the top 10.
Sign up for The Daily Slab email to get the most up-to-date sports card insights straight to your inbox.