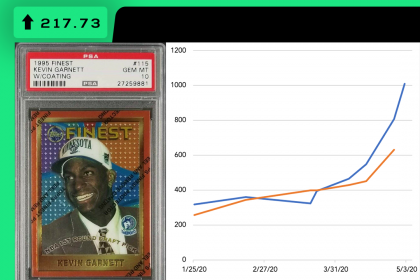 Ever since the Jordan explosion, it feels like all 90's basketball rookie cards of Hall of Famers are on an incredible rise. Kevin Garnett's 1995 Topps Finest RC PSA 10 w/ Coating started to see a nice increase in value towards the end of March/beginning of April. Since the beginning of the year, the "with Coating PSA 10" increased 218%. There hasn't been a sale of the "without Coating" in a week now, so the trend is not complete for that version of the card.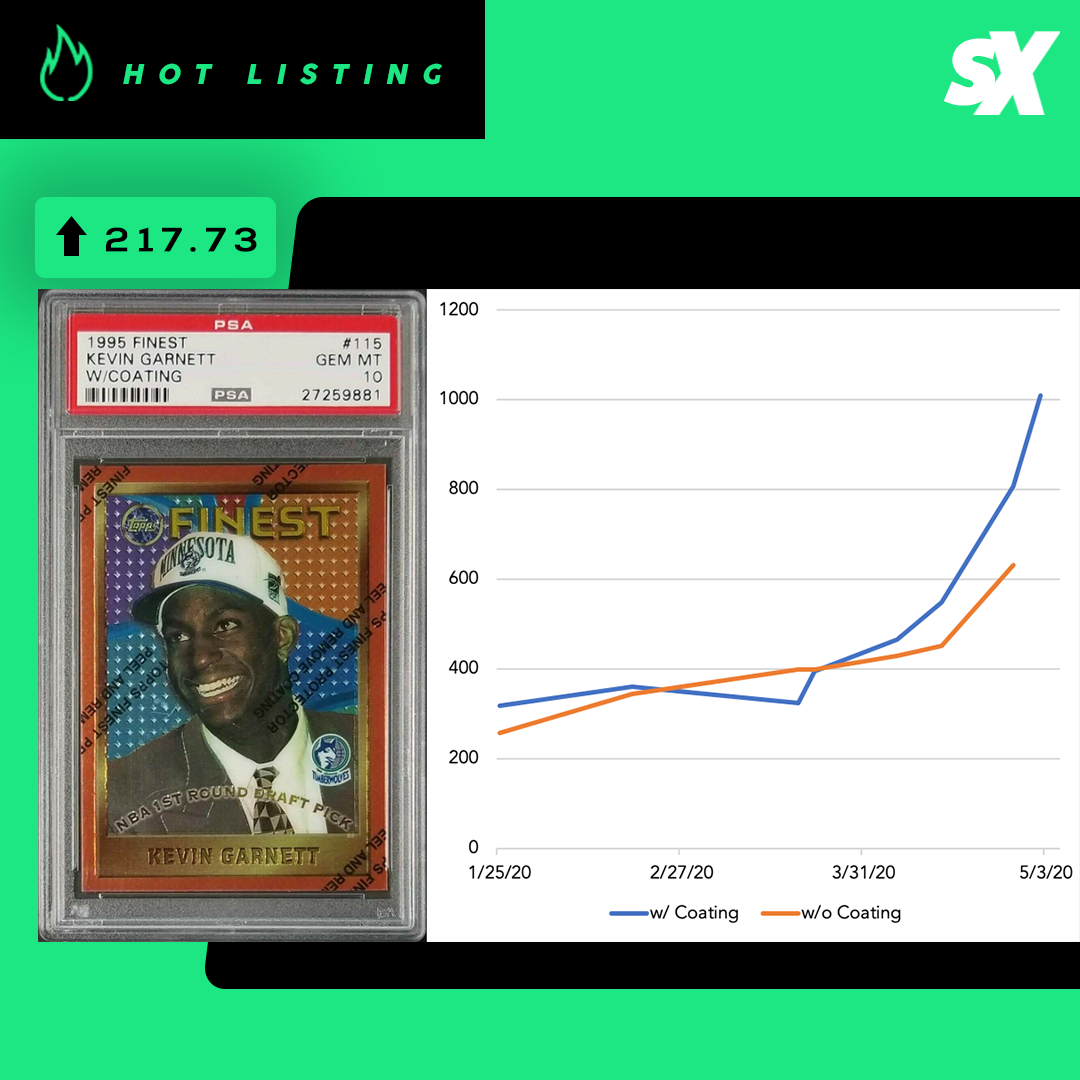 If we were to compare the two cards and which would've been the better investment, the best data we have is looking at the value from the beginning of the year to April 27, when we have a sale within a day of each other. While the w/ Coating PSA 10 is worth more, the w/o Coating PSA 10 only did marginally worse in terms of growth rate, as the w/ Coating PSA 10 increased in value only 7% faster. As for the PSA population report, the w/ Coating is a tougher grade. There are 2,193 w/o Coating cards graded with 437 getting 10's (20%). There are 2,547 w/ Coating cards graded with 336 getting 10's (13%).
To sum all of that information up, 90's basketball rookies are HOT. Which other 90's basketball rookies have you seen jump in value?