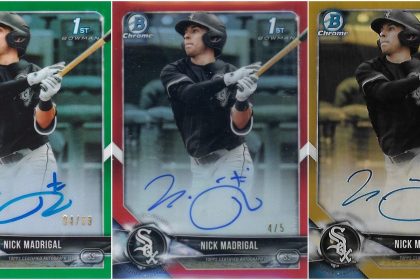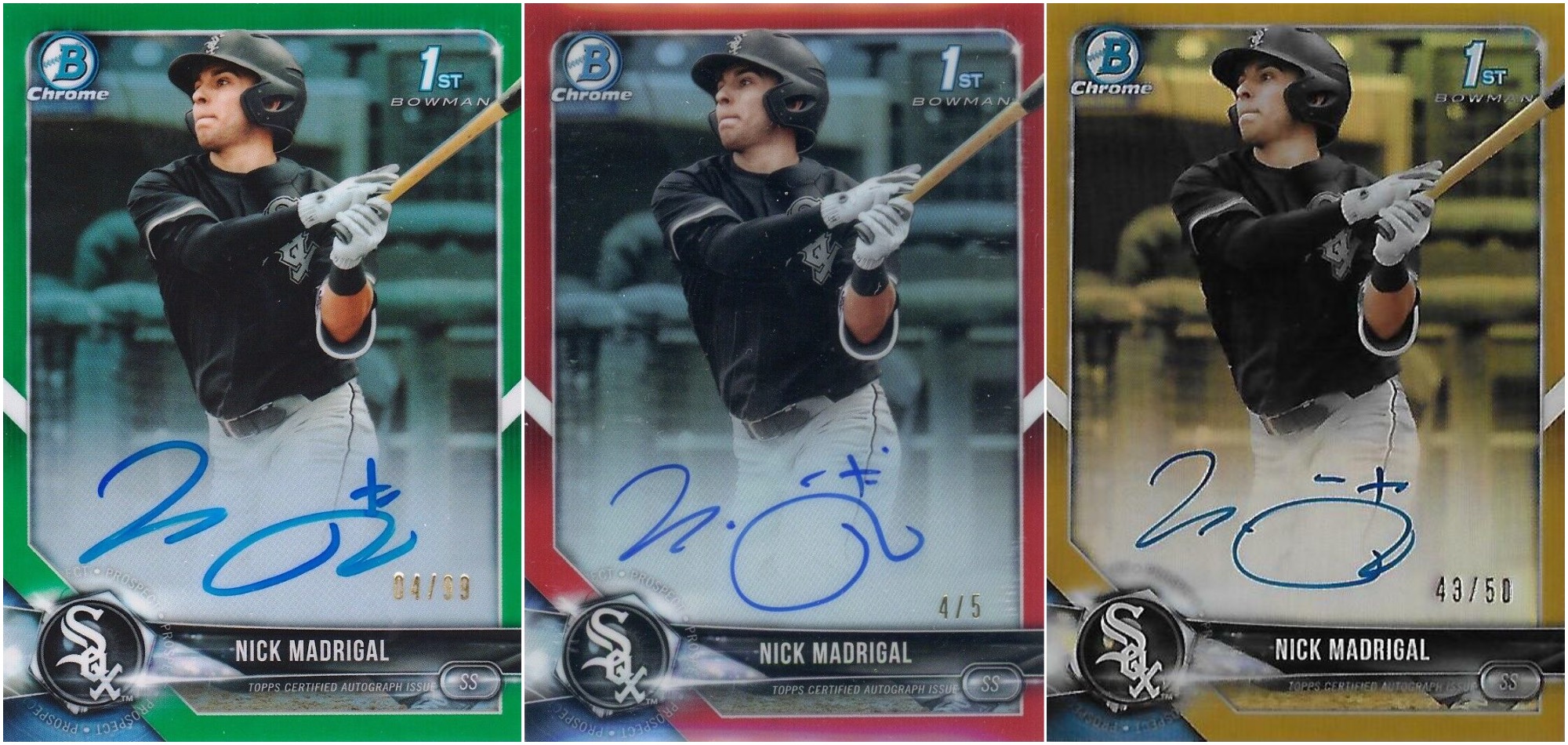 Everyone likes a high ceiling prospect you can dream on, but in a lot of cases, it's the high floor prospect that will make a bigger impact in the majors. In terms of high floors, you can't get much better than White Sox second base prospect Nick Madrigal.
Overview
Madrigal has multiple tools in the 60-70 range (according to Fangraphs) that really set the floor high for him. For starters he was given a 70 hit tool. A 70 hit is the same grade Fangraphs gave Vlad, Senzel and… Keibert Ruiz?!? Regardless of what you think of the Ruiz's grade, just know that a 70 hit tool is special and a great starting point for a solid prospect. Once you add in Madrigal's 70 speed to his 70 hit, you see a special player forming. His ability to make contact and run should help him turn weak grounders into hits and soft liners in the outfield into extra base hits. You add this to a plus defender at second base, and you're looking at a 2 WAR player as his floor, in my opinion.
It's when we start trying to find his ceiling where things get dicier. To put it lightly. Madrigal lacks power. Most short guys can have power to their pull side, but lack the levers to get the ball out the other way. Unfortunately for Madrigal, he uses the opposite field a ton. He hit oppo 50% of the time in 43 games last year in the minors. I also don't see him growing into too much more power, as he is listed at 5′ 7″, 165 LBS. If he does add weight (and potentially power) to his frame, it will probably come at the expense of his excellent speed and fielding.
Another major issue facing Madrigal is his batting eye. Madrigal never strikes out. In 173 PA in the minors last year, he struck out 5 times. In college, he struck out a total of 37 times in 3 years. While those strikeout rates are incredible, his walk rates are not. He only walked 7 times in those 173 PA in the minors. What this tells me is he's going up to the plate swinging. That intuition is backed up by the fact he saw 2.99 pitches per plate appearance this year; that is incredibly low. The league average for pitches seen per plate appearance in the MLB last season was 3.90. His lack of power combined with his low selectivity is a combination that usually generates a lot of ground outs due to weak contact with pitches outside the zone.
Player Outlook
As I said before, I like Madrigal as a high floor player. I think his floor is a .290-.300/.330/.400 player with excellent defense at second base. I don't view his ceiling much higher than his floor, though. I think he could boost his ceiling with increased selectivity and/or a change in swing. Last year, he hit a ground ball 57% of the time and a fly ball 24% of the time.
I believe if he could switch into a more line drive oriented player, instead of ground ball/fly ball player, his power could play up because of his speed. He'll never be a big home run hitter, so if he were to try to hit the ball to the outfield on a line, some of the short liners could turn into more doubles. If he doesn't change his approach, the next best hope is that the major league ball fixes his power problems. As he stands right now, I view him as a 2 to 3 WAR player.
Investment Outlook
Madrigal has some loud tools. Unfortunately for us, they're not the tools that turn into hefty pay days on the card market, with the hit tool being the exception; however, it has to be coupled with a good eye or at least average power. While I like him as a player, I think $36 (his last base price) is a fair price for where he is at as a player. If he gains some power or a higher OBP, his prices should go up as he'll then have a very compelling profile. For right now though, I would proceed with caution, as there is no guarantee he gains either of those. For me, he's a prospect I'd like to keep my eye on weekly during the summer. If he starts showing signs of growth in either area, I would invest immediately.
Sign up for The Daily Slab email to get the most up-to-date sports card insights straight to your inbox.