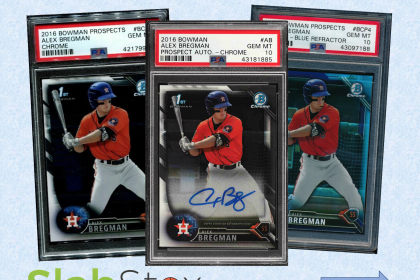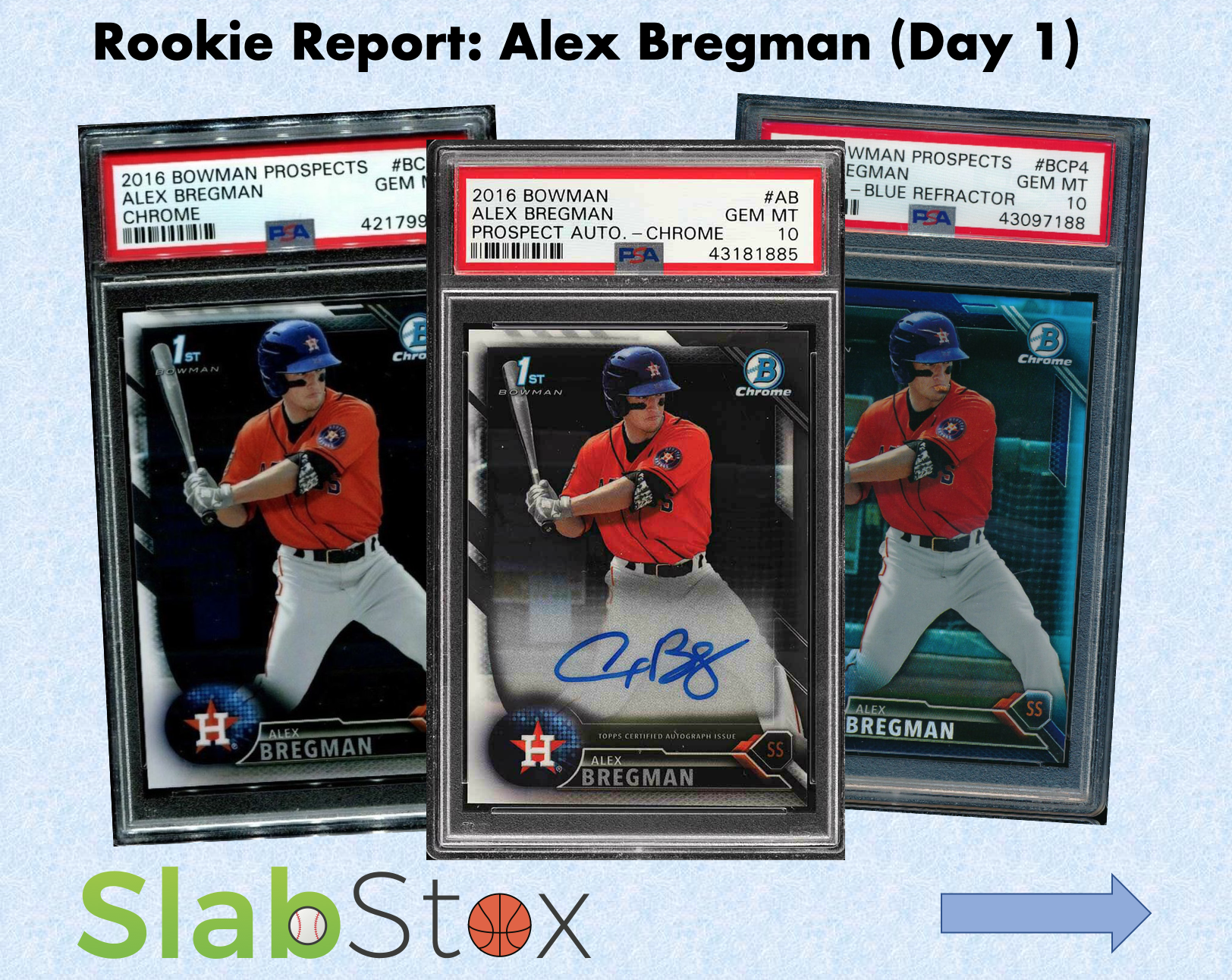 A new week means a new Rookie Report! This week is all about the Houston Astros blossoming superstar, Alex Bregman.
Alex Bregman had a monster breakout season last year hitting for 31 home runs, 103 RBIs, and a .286 average all while walking 13.6% of the time and only striking out 12.1% of the time. Once you pair that with his 7.6 fWAR, the numbers are off the charts. This season, he's already hit 12 bombs and has increased his walk percentage even more.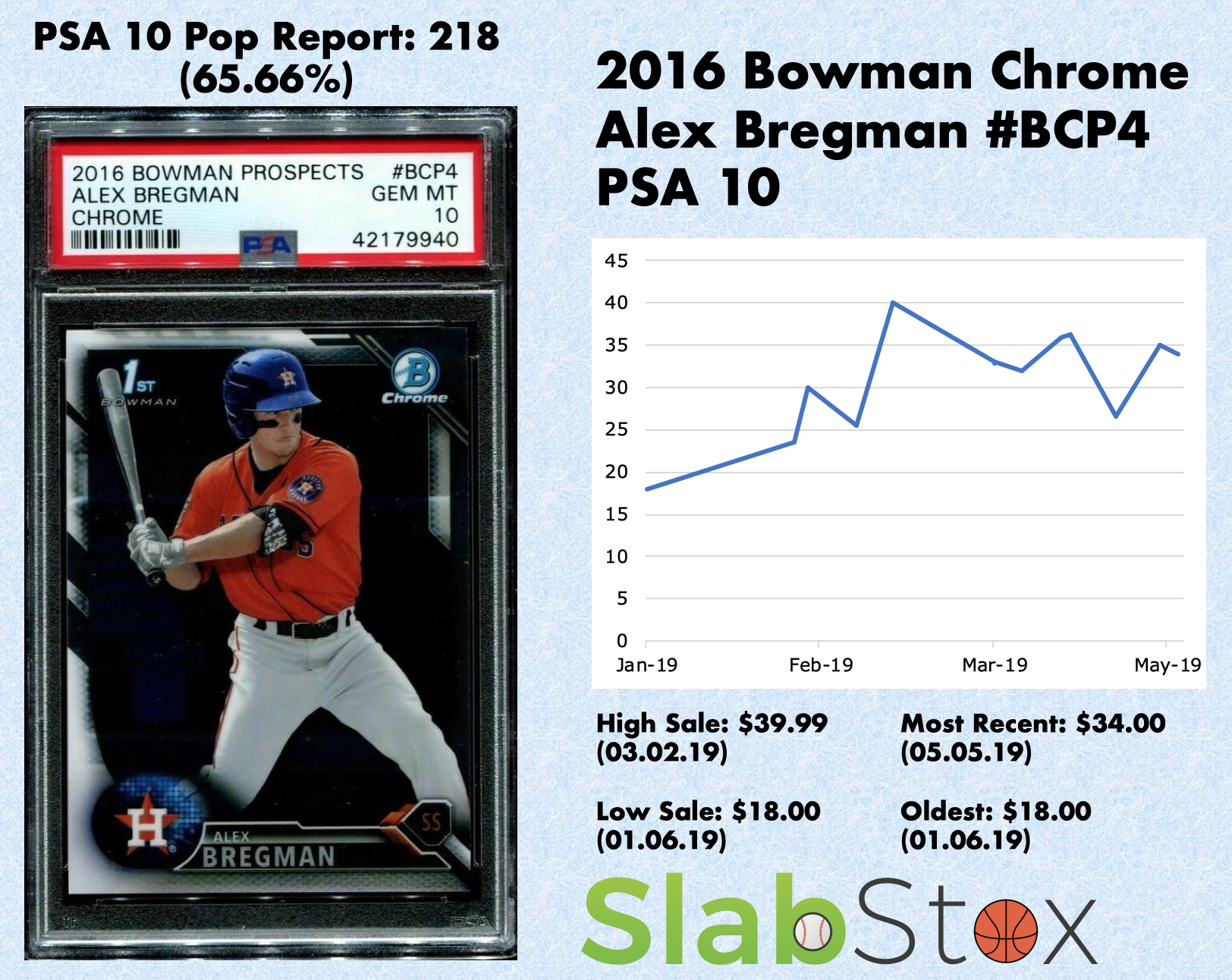 Whenever Nate and I talk about Bregman, we always mention how we could see him turning into "the face of the MLB" one day. He's young (25), plays with swagger (or cockiness if you don't like Breg), and secures the hot corner for one of the best, if not the best team in the MLB.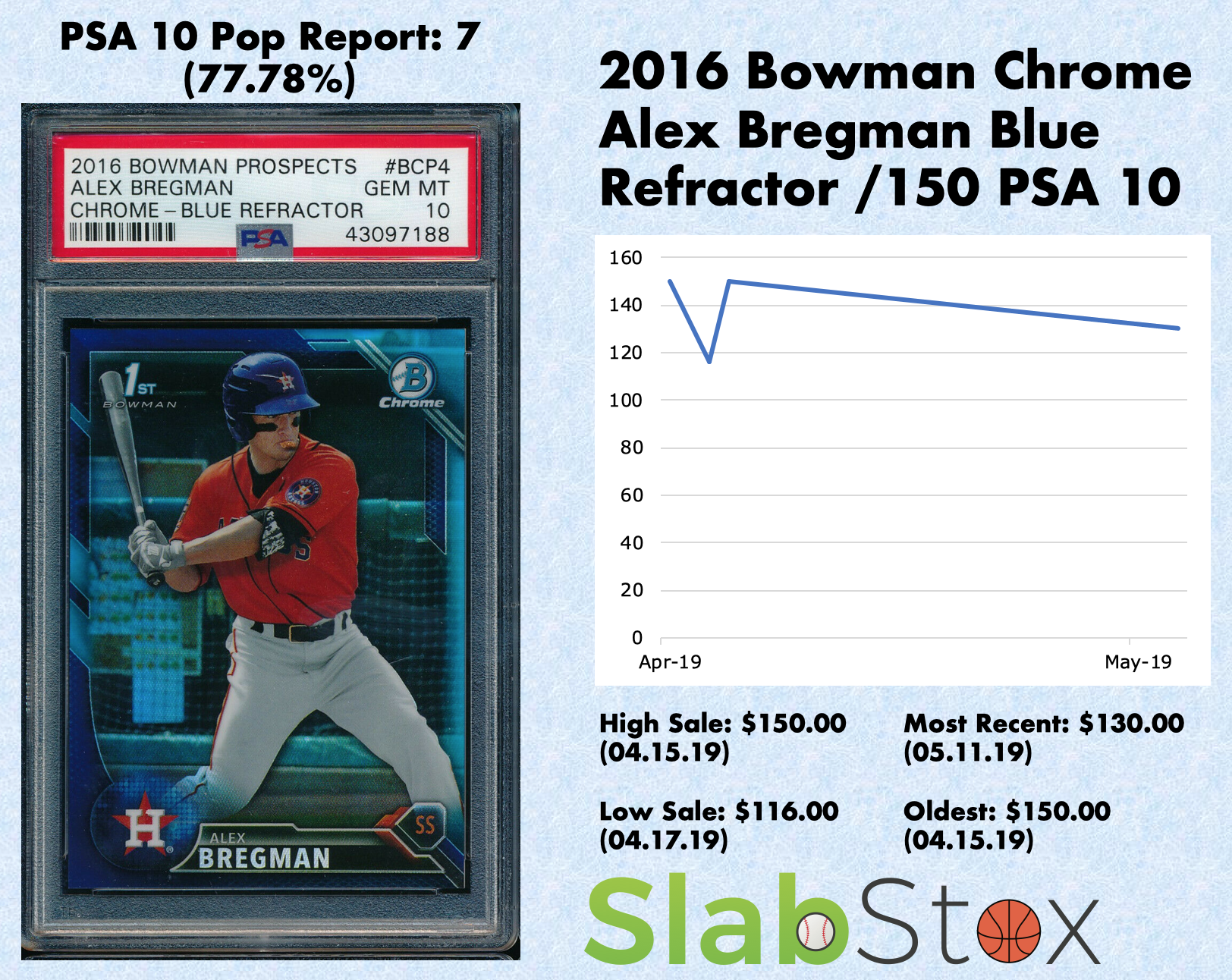 His 1st Bowman Chrome non-autos and autos have seen a nice bump since the off-season, but Bregman is definitely someone we consider a long-term hold. He's just beginning what should shape up to be an incredible career.Since Bregman's Bowman Chrome came out in the spring release (not Draft), his refractors are /499 and don't pop up too much. While the base PSA 10 is displayed here, all of his numbered non-auto refractors would be the best investments.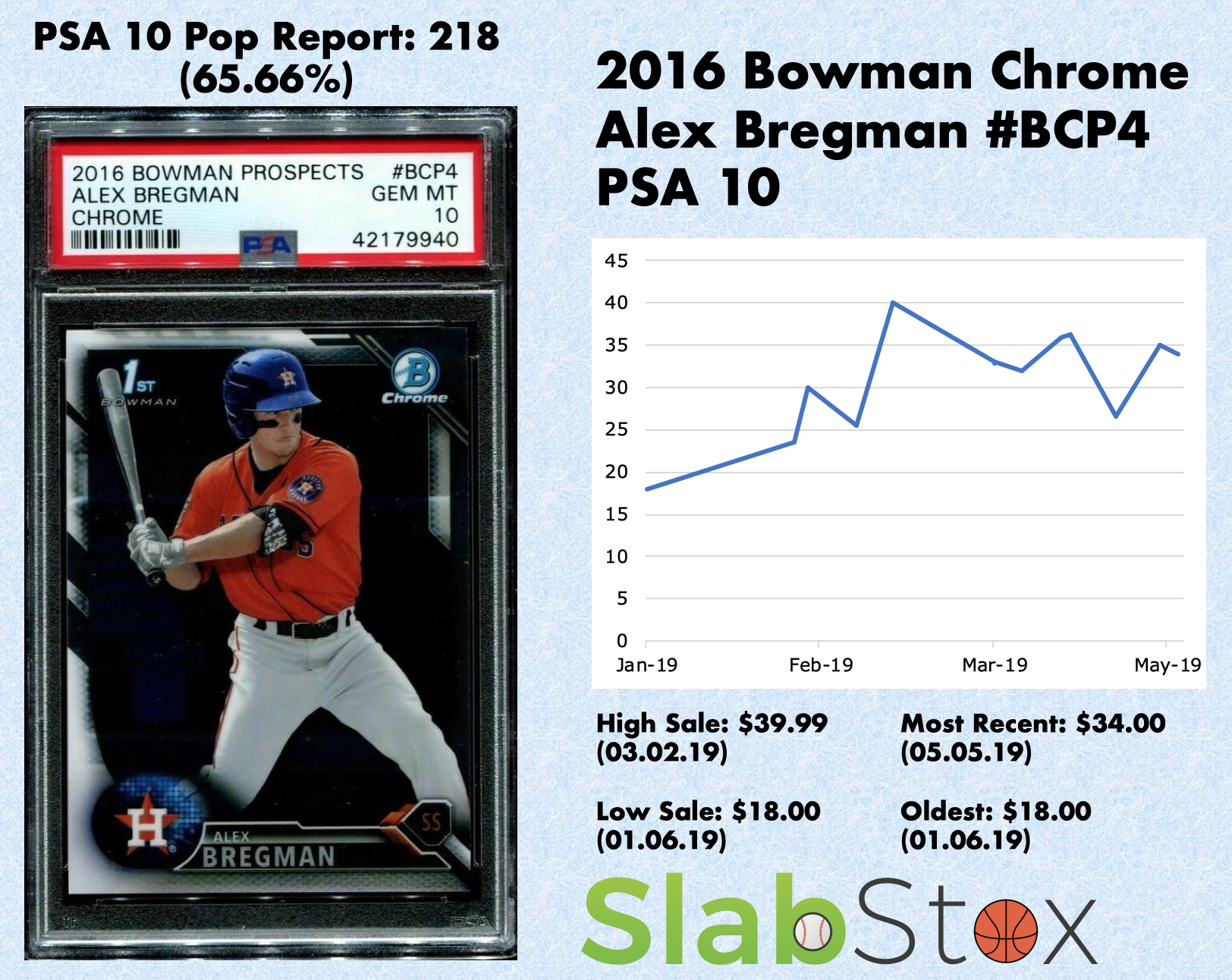 While his PSA 10 auto is exploding currently, it's worth it in the long haul. I know not everyone is able to front $400+, so the non-autos are definitely a good way to go.
Sign up for The Daily Slab email to get the most up-to-date sports card insights straight to your inbox.