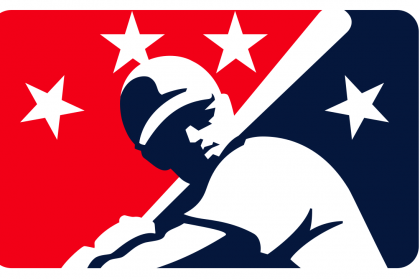 The MLB and MiLB seasons are well underway, but we still have the start of a season to look forward to. Of course, I am talking about Rookie league ball that starts up in June after the draft. While using Rookie ball stats to predict future success is an iffy procedure, I do believe it's still important to keep tabs on players in their respective Rookie leagues. With that being said, let's look at a few well known prospects that will be opening up their seasons in Rookie ball.
*If you're looking for a stats filled article, this is not for you, as I don't believe in using rookie league stats, except for special cases.
Antoni Flores
AGE: 18
Position: SS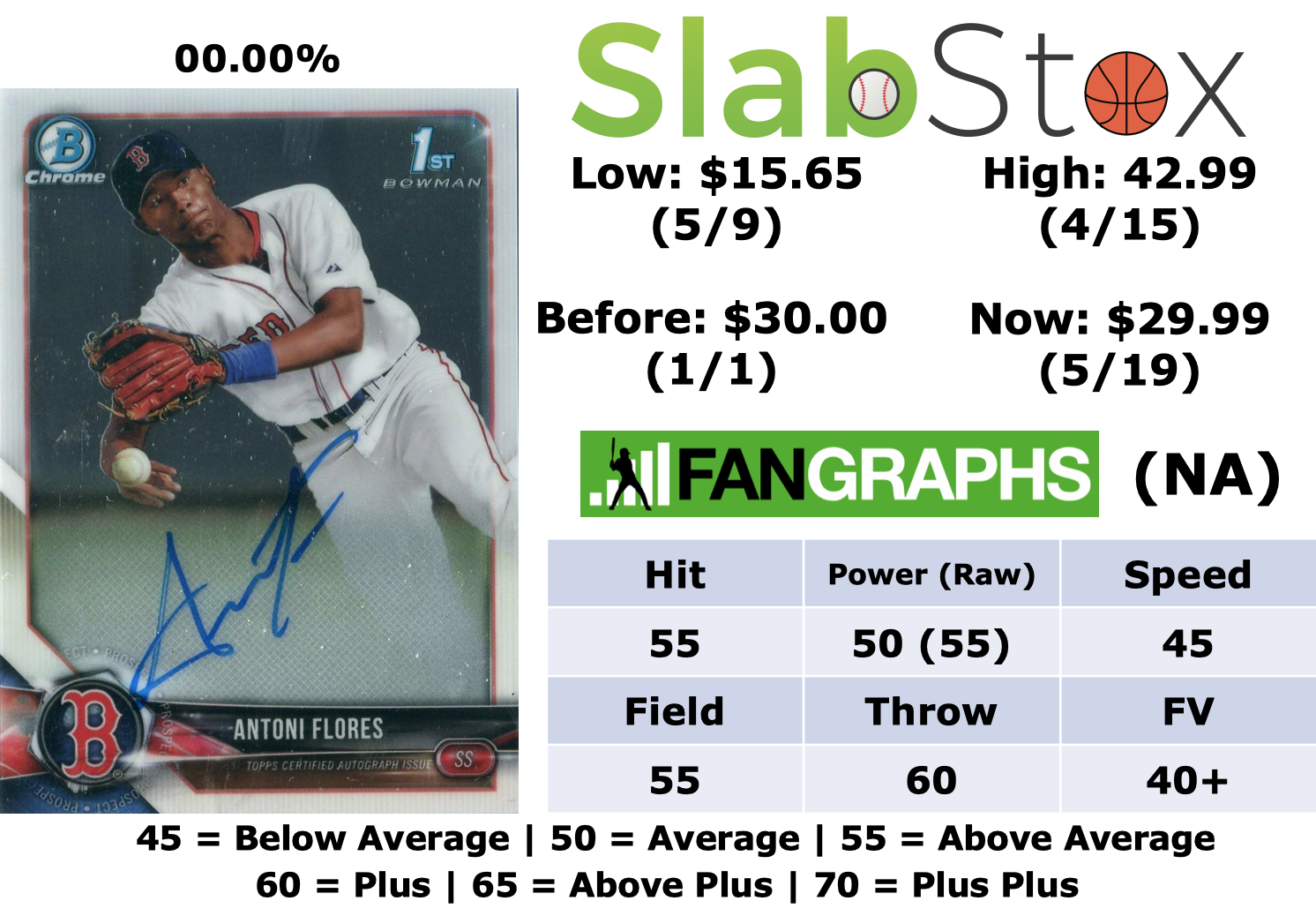 You may have heard the saying "a jack of all trades is a master of none, but often times better than a master of one." This saying can be used to describe people in many occupations. It can especially be used to describe Antoni Flores as a baseball player. While some might view that as an insult, it's definitely a compliment.
Out of the five tools that the prospect gurus at Fangraphs and MLB Pipeline evaluated for Flores, only one was graded out as plus and that was his arm. On the flip side, none of the five tools were graded below average. He has an above average hit tool, with everything else grading out as average. An 18-year-old shortstop with average or better tools across the board, a good eye at the plate (9 BB in 62 PA last year), and a high likelihood of being able to stay at short is a player to keep track of.
With his base autos fluctuating anywhere from the low $20's to the low $30's, he's already a player on some peoples' radar. At that price, I like the investment. I could see him vaulting into the back end of top 100 prospect lists as a very solid, if unspectacular player. If his hit and/or power tool takes a step forward, we could have one of the top short-stop prospects in the game. I don't view him as a guy that'll break into that $100 base range, but he could definitely increase into the $40-$50 range, making him a very safe investment.
Wander Javier
AGE: 20
Position: SS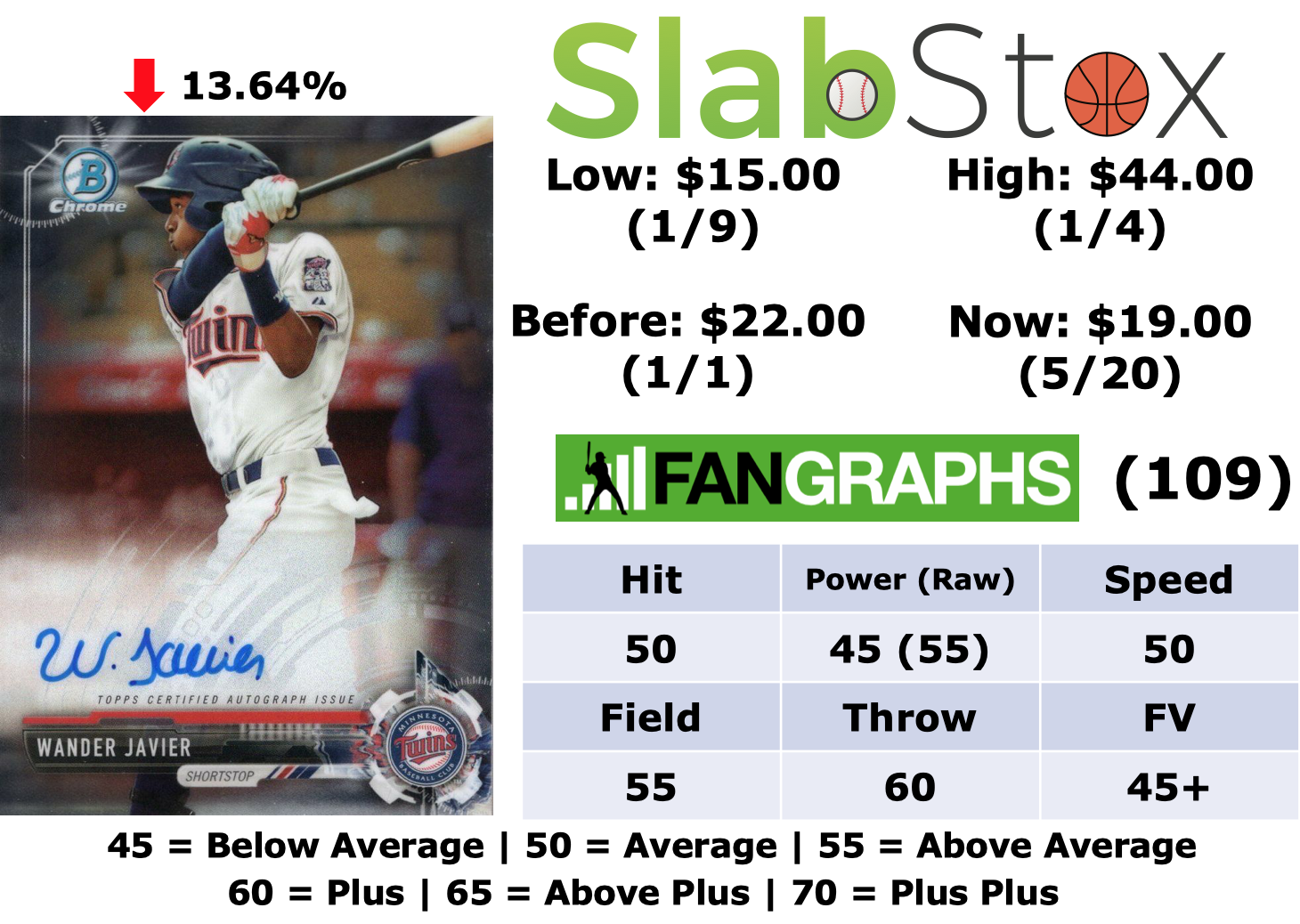 Do you remember when the Twins signed Javier to a team record $4,000,000 signing bonus in 2015? I do, but it seems like forever ago. The reason for this is because he's barely played in the four years since. "Injured" comes to mind when thinking of Javier, and that might be putting it nicely. He's played just 50 games state-side since he signed, and in the last year he's had both a torn labrum and a quadriceps injury. Injuries are the main point of conversation when talking about Javier, but the talent shouldn't be overlooked.
Tools wise he grades out similarly to Flores. He has a plus arm like Flores but with better speed and fielding ability. His hit tool is graded as average to above, and his power below average to average depending on if you're looking at Fangraphs or MLB Pipeline. He is reportedly a broad shouldered kid that only weighs 165 lbs, so at least in the power department there is considerable room to grow.
Javier has almost no stats to go off of, and the stats he does have were from Rookie ball which I hate to use. With that being said, he has performed well in Rookie leagues, has pedigree on his side as a top ranked international prospect, and has the benefits of the Twins excellent developmental system for position players. At around $20 a base auto, I think grabbing one or two of his autos would be worthwhile. While the the injuries are a big concern, I think if he can stay healthy for a full season he will perform and people will take notice again.
Kristian Robinson
AGE: 18
Position: SS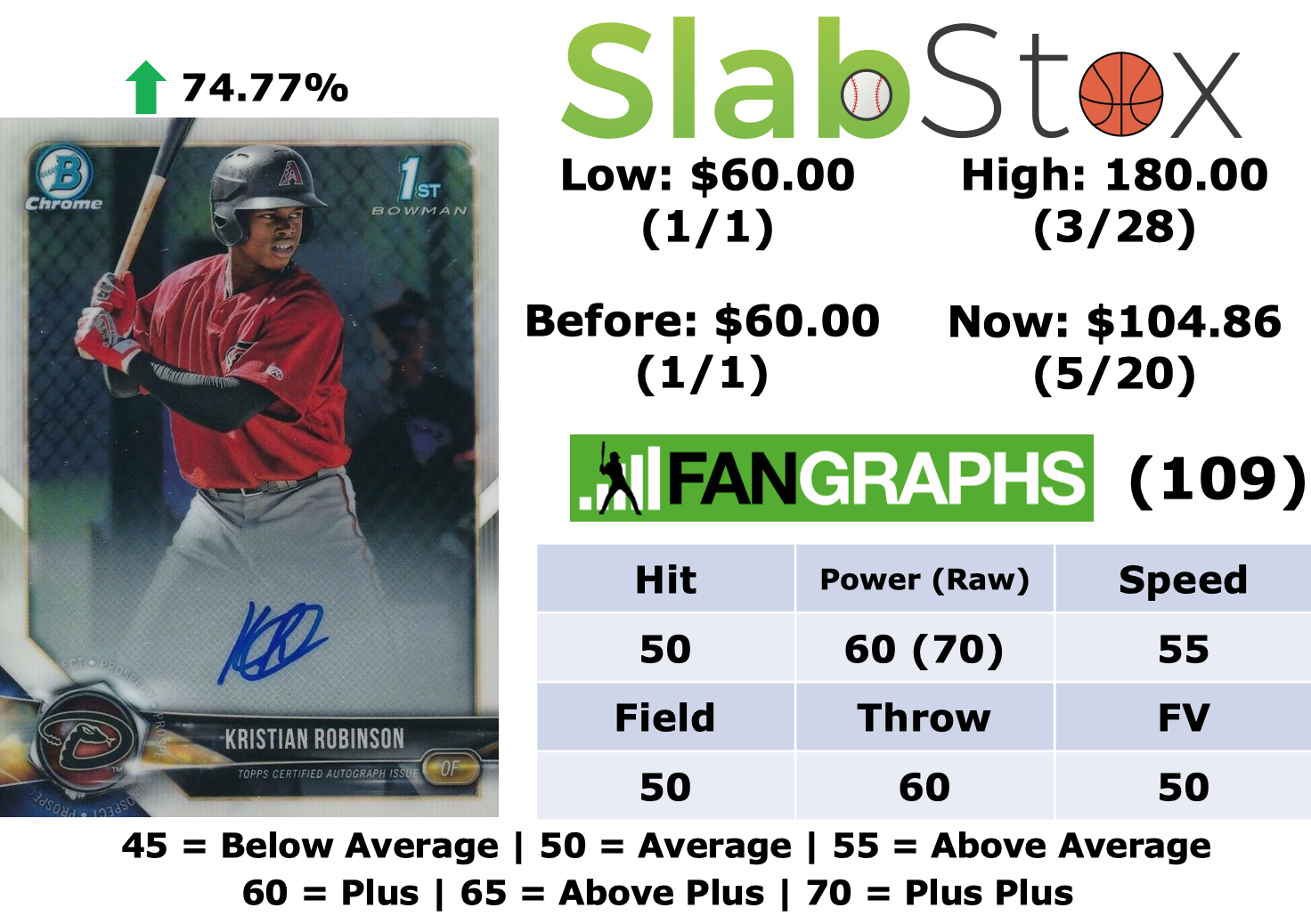 We've talked about Kristian Robinson in an article before before, but we'll talk about him again because he's an interesting prospect in both player potential and investing potential.
On his potential as a player, you'll instantly notice that he has big time power potential, as Fangraphs give him a 70 raw power. He also has a plus arm and an average fielding tool, giving him everything you could want in a right fielder. His tools were backed up by his play in Rookie ball last year as a 17-year-old. Even though I don't like using Rookie ball stats, a 17-year-old putting up a .791 OPS in his first taste of affiliated ball is noteworthy. I'd be remiss if I didn't also point out that he struck out 67 times in 256 ABs, which is a 26% K-rate; however, he was just 17 and has a ton of time to improve in that department.
Robison cards are going for a little under $110 a base auto. This is down from where they were a couple moths ago. Investing in Robinson is interesting as we know he doesn't have colored autos, which boost the price of his base. But, is it worth spending $110 on an auto of a player based on Rookie ball stats? That's a question you'll have to answer on an individual basis because it depends on how much risk you're open to taking on. What I know is that Robinson has big time power potential, big time strikeout potential, a good eye at the plate, and a huge range of outcomes he could land in, making him a risky investment to say the least, but also one that could pay huge dividends down the road.
Sign up for The Daily Slab email to get the most up-to-date sports card insights straight to your inbox.