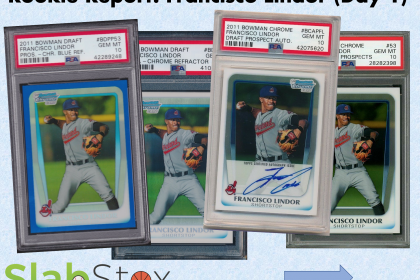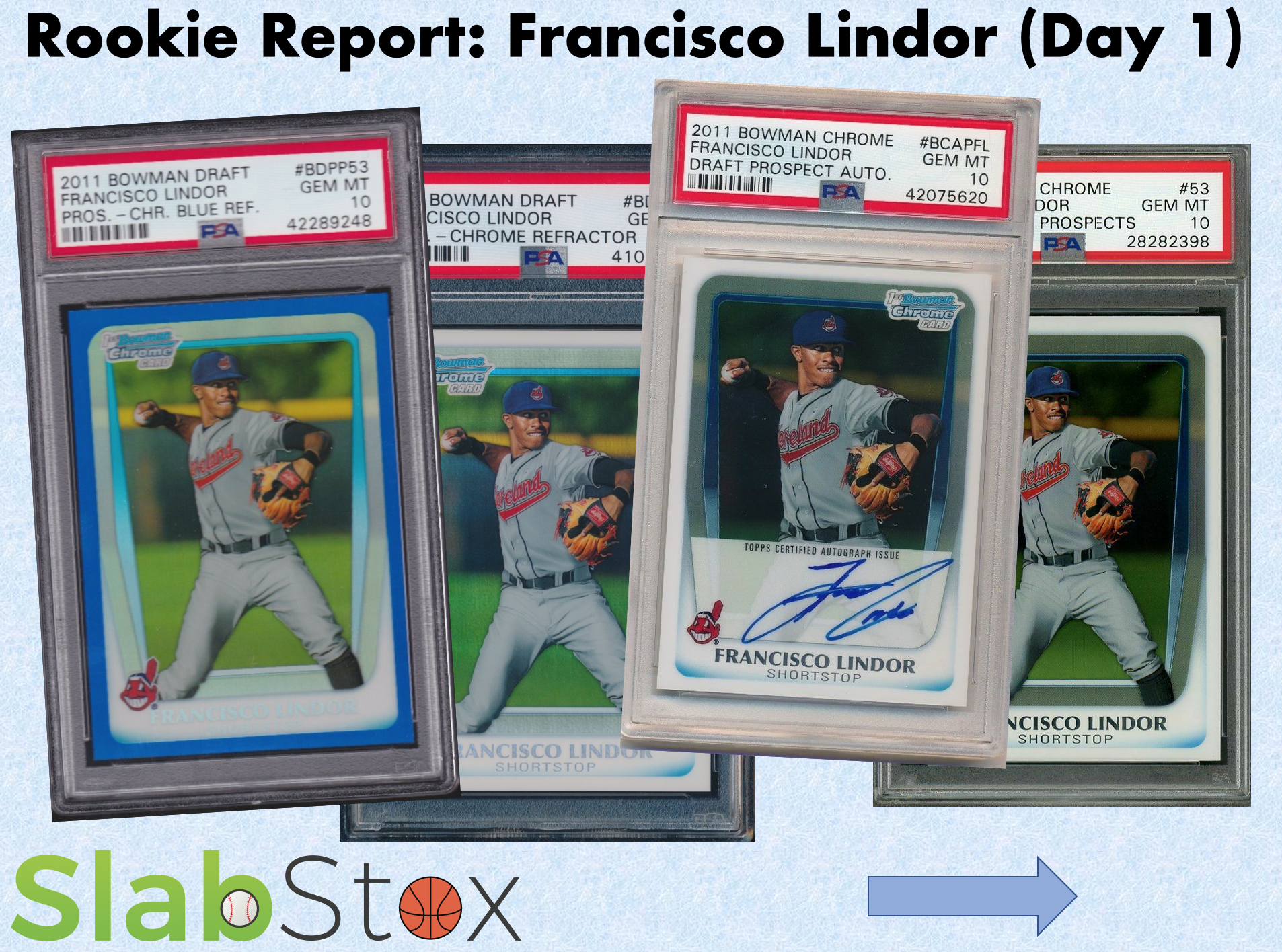 Today kicks off the rookie showcase series! This week's player is Francisco Lindor. With this series, we will be focusing on the rookie cards to pick up of various MLB stars to hold for long-term investments. For the first day, it'll be centered around 1st Bowman Chromes (even though they aren't technically rookie cards), and then throughout the week move into different base, parallels, and short-prints you should keep your eyes on.
Week 1 was an easy choice by highlighting the best shortstop in the game (sorry, Cubs fans). In 2018, Lindor walked around 10%, struck out less than 15%, had a 7.6 fWAR, stole 25 bases, and had 38 home runs. Each year, Lindor's power numbers have increased, and this year he already has 4 home runs in 13 games after recovering from the off-season injury.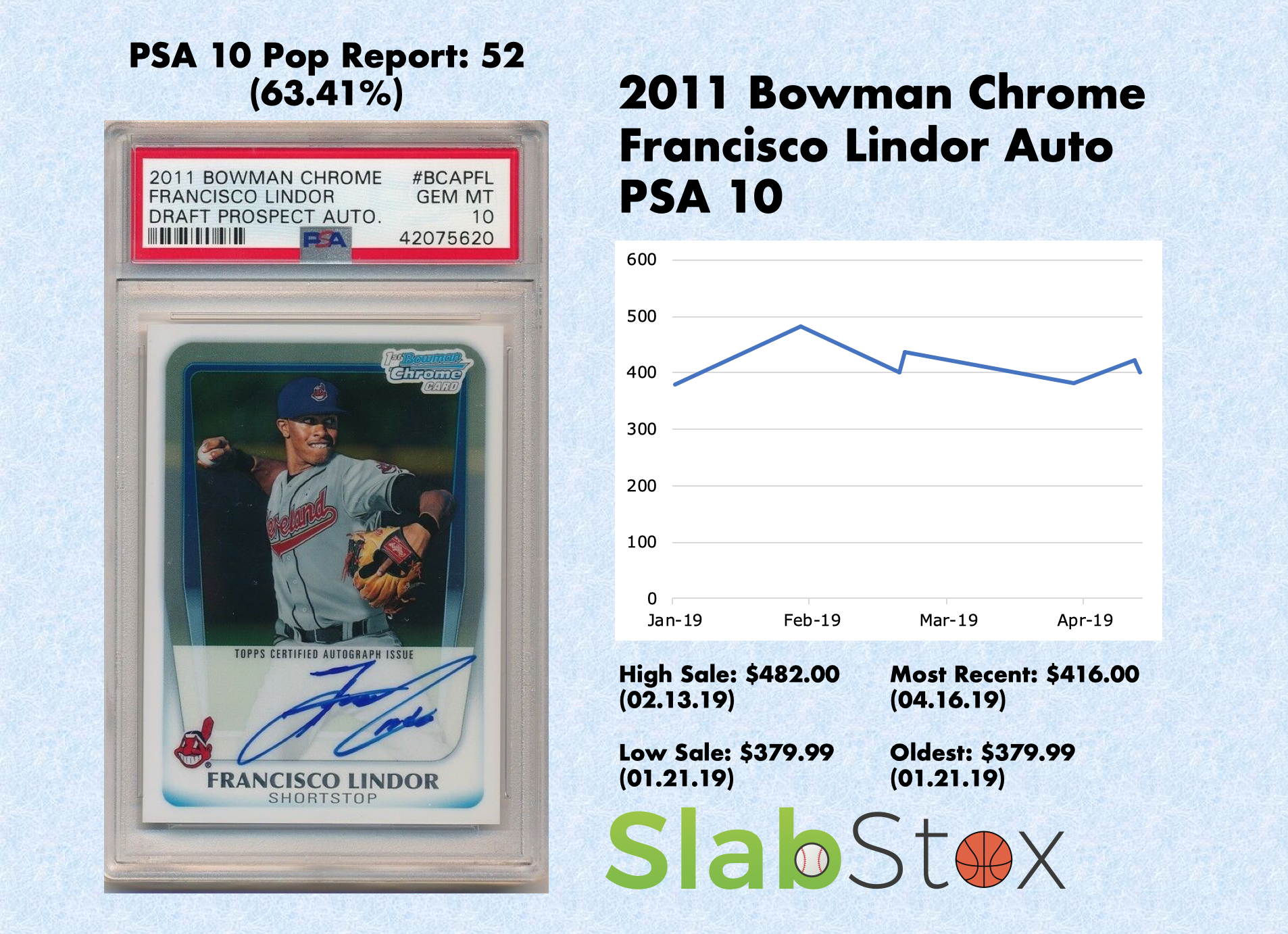 The 2011 Bowman Chrome auto PSA 10 has hovered around $400. Compared to the pop report of today's players, Lindor's is marginal only having 52 PSA 10s.
Even smaller than his auto population, the blue refractor /199 is almost 0 (only two 10s in existence). The last PSA 10 sold for $125 (uh, steal??), but the ungraded sell around $50.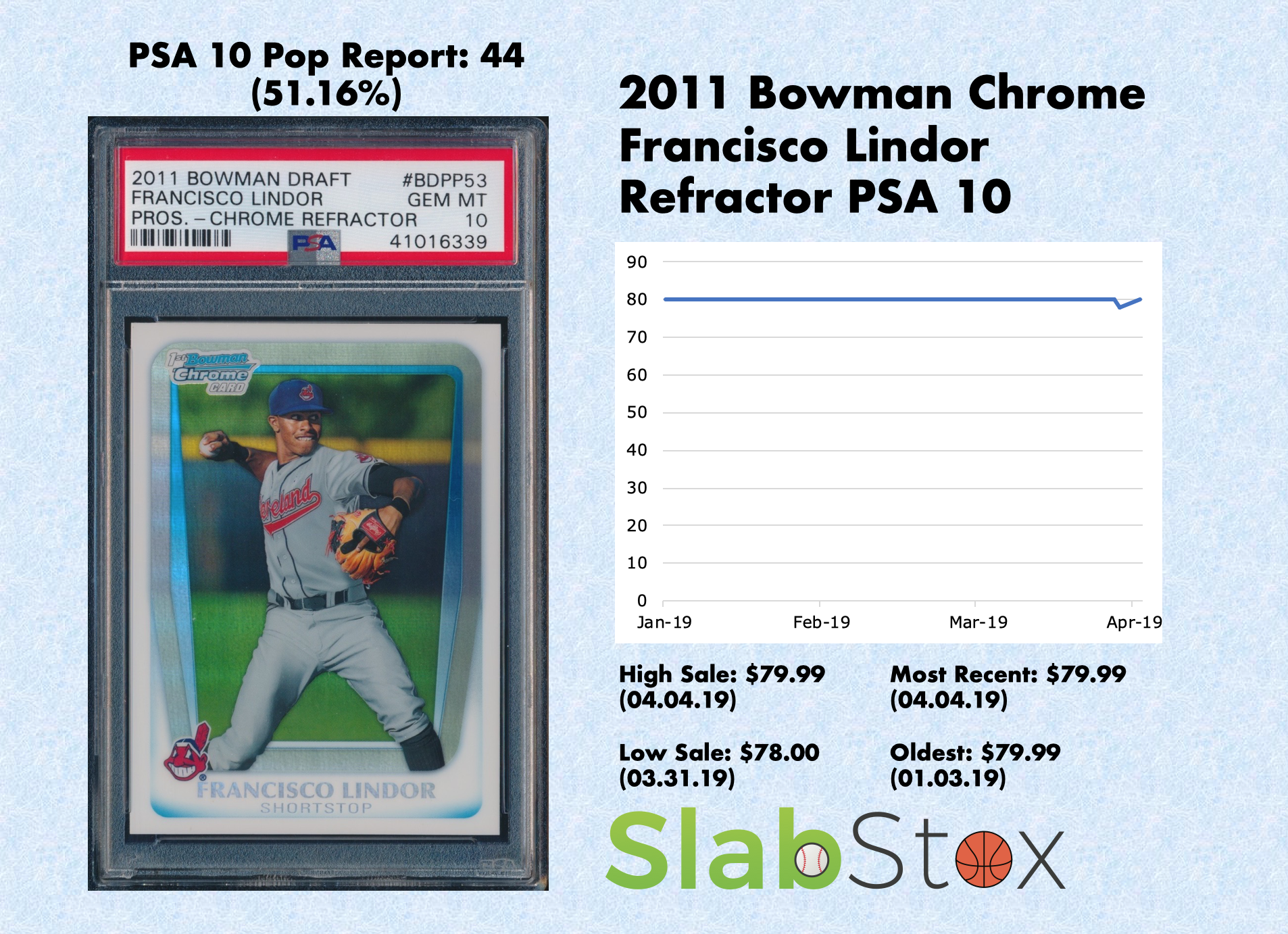 One of the more attainable (and affordable) "rare" Lindor BC 10s is the refractor non-auto. There is one currently on eBay for $70. The pop report is 44 10s.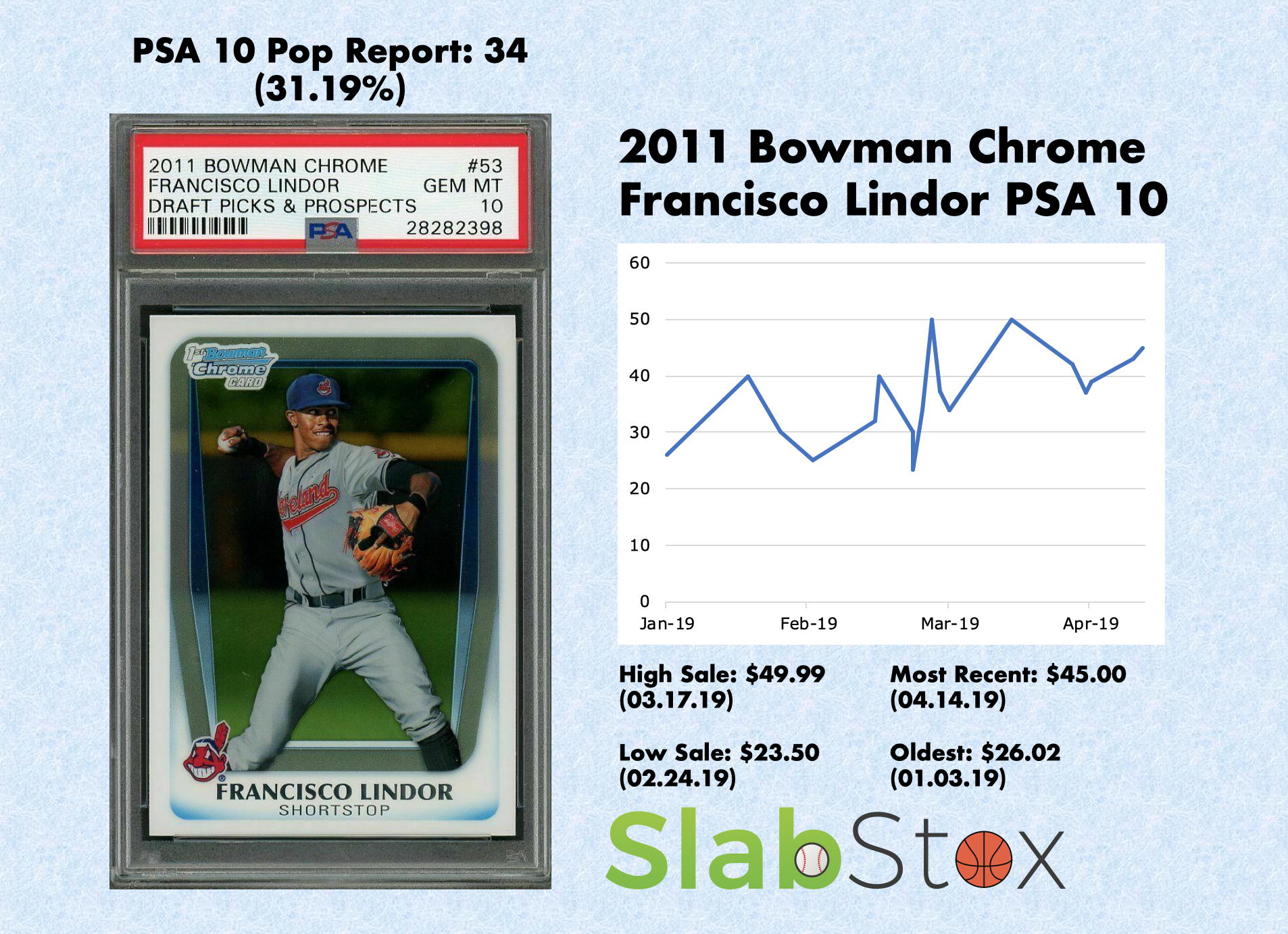 The last option would be the base PSA 10. An interesting remark about the base is the PSA 10 rate of 31.19% (which is extremely low). Currently, the base PSA 10s are trading around $45.
Be on the look out for these 1st Bowman Chromes throughout the next month or so. Lindor is clearly one of the top players in the AL, and he will have all season still to prove it.
If you want to pick up ungraded copies, you can definitely do so and send to @claycards (claycards101@gmail.com) for PSA grading. These are a tough gem, but you never know what you might stumble upon!
Stay up-to-date on all things sports card trading with SlabStox. Sign up for The Daily Slab today!