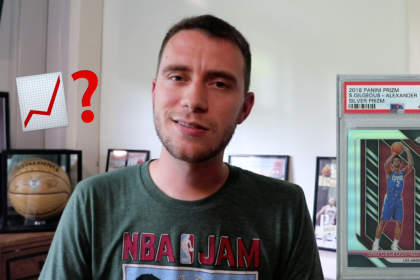 What up what up what up, welcome back to Sam Dunks, the weekly NBA show over at SlabStox. I'm your host Sam. Please, follow us on Instagram @slabstox, subscribe on YouTube, and subscribe to our newsletter at the top of this page. 
We are continuing our series evaluating the 2018 NBA draft, I will finish up this draft next week and then its on to 2017, so this draft review will be three parts altogether. A few really exciting players up for this week, but I'm only going to be covering picks 8-13, simply because I want to save Michael Porter Jr. for next week. Gotta give you something to look forward to. 
Next up is pick number 8, to the Cleveland Cavaliers, Collin Sexton. Now, I've really pooped on Sexton to this point in his career, but he's also one of those players that I worry I might get stuck in my perception of him, and then miss out on what's really going on. I think we all can fall into that trap, and so I've spent a great deal of time recently just trying to figure him out. It's been tough, because I'm definitely not alone in my confusion over him; he's one of the most divisive players in the league right now as far as the analysts go. And spending as much time researching him as I have over the past few weeks, I think I've started to suffer from Stockholm Syndrome a little bit.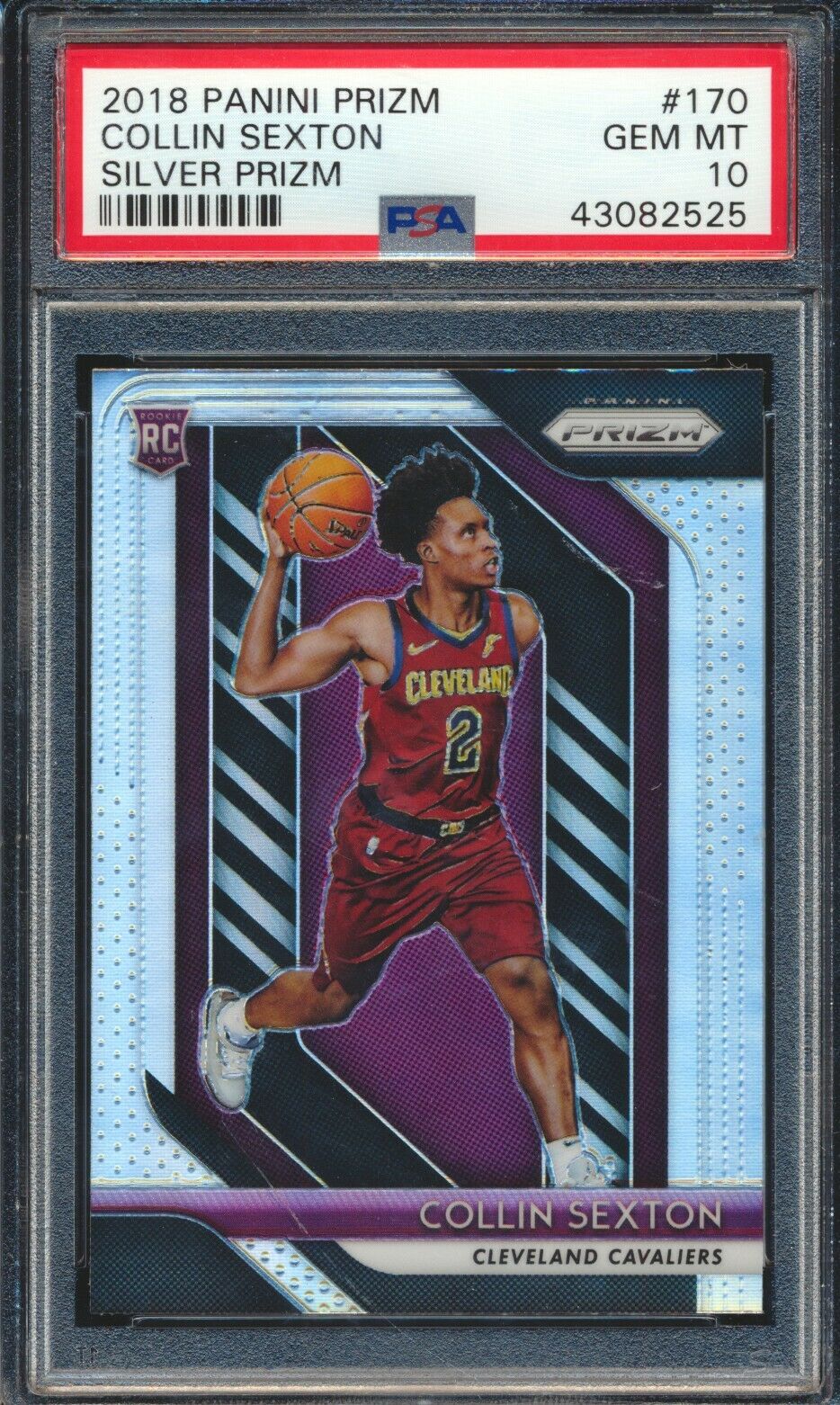 You know, there are a lot of things outside of Sexton's control that have led to him being such a divisive player to analyze: #1, He was the primary return of the Kyrie Irving trade, especially since the Isaiah Thomas portion of that trade failed so spectacularly. So he was drafted already stacked with some negativity against him. #2, He was taken before Shai Gilgeous-Alexander and Michael Porter Jr. And that's not his fault, but those are two players he'll be compared to just because they were still available. #3, The Cavs have been a mess the past couple years, Sexton has already had 4 different head coaches in just two years. #4 He was drafted with a point guard label attached to him, and he's clearly not a point guard or in consideration as a point guard anymore, but that label has stuck with him and a number of his deficiencies stand out all the more if you think of him as a point guard. 
There are definitely a number of deficiencies. He's got to get better at distributing the ball. No, he's not a point guard, but playmaking for his teammates has to improve if he's going to get to that next level as a player. He's a good on ball defender which shows up on tape, but when he's off ball he shows almost no defensive recognition at all, in fact some of the advanced metrics paint him as a bottom three defender in all of basketball. He's a huge part of the equation for the Cavs having the second worst defense in the league, and that's a huge part of the reason why the Cavs have the second worst record in basketball. He's got to get better on that side of the ball if his league-wide perception is ever going to change. 
There is a lot of good though, and he really made some strides this past season. For the whole season he averaged 21 points, 3 assists, 3 rebounds, and a steal, while shooting 47% from the field and 38% from three on 4 attempts per game. Generally pretty good, notwithstanding the low assist numbers that I already alluded to. After Jordan Clarkson was traded near the end of December, Sexton's usage ticked up a little bit, and his assist percentage also ticked up by about 2%. Which is an encouraging sign. Regarding his 38% from three point range, before the Clarkson trade he was only shooting 28% from deep over the course of 30 games, and in the 36 games since, he shot 43% from deep. So that's encouraging. He started getting to the line a bit more after the trade, and was hitting at an even better rate—so in a lot of ways offensively, he improved as the season went on, especially once Jordan Clarkson's 25% usage was out of there. 
So, he's a hard player to evaluate. By all accounts he's an extremely hard worker, very dedicated to his craft, and takes seriously the knocks against his game and does try to improve on those things. For that reason, I don't think I will be betting against him. But he is an undersized shooting guard/combo guard whatever you want to call him, he didn't make really any defensive strides this year and the Cavs are much much worse by net rating when he's on the court. He still isn't a great creator for his teammates. I'm not counting out him improving in those areas, but it really does seem like his clearest role in a few years is as a sixth man. Which would be a fine role for him in the NBA. Playing against second units as the leader of the second unit, scoring in bunches, serving as the spark plug, I think he can be really good in that role. But with the deficiencies, the path forward for him as an effective starter remains a bit more murky. Zach Lowe wrote about him several months ago and summarized his potential as probably not a top two player on a playoff contender, which I think accurately depicts his ceiling. 
His PSA 10 Prizm Silver Rookie Cards have been auctioning off over the past few weeks in the $150 range on average. I'm not betting against him as a player, I think he has some of the real abilities to be a good player, and he certainly seems to have the work ethic to improve the things he needs to, but I don't know that I'm sold on him as a buy either. There just seems to be too much risk, and too many question marks around him and the team and his future role on the team. I like him quite a bit more now than I ever thought I would, but I just still can't shake all the questions. I think he's a hold for another year, and then I would probably be selling, unless of course he takes another leap. But we can reconvene on that next season. If you don't already have a Collin Sexton to hold, I would probably feel better about recommending you to spend your money elsewhere. 
With the 9th pick in the 2018 NBA draft, the New York Knicks selected Kevin Knox. He is a bust, sell. Just because I feel I have to mention this, his PSA 10 Prizm Silver RC's auctioning between $30-40. Sell. Or hold. I don't care what you do, but don't buy.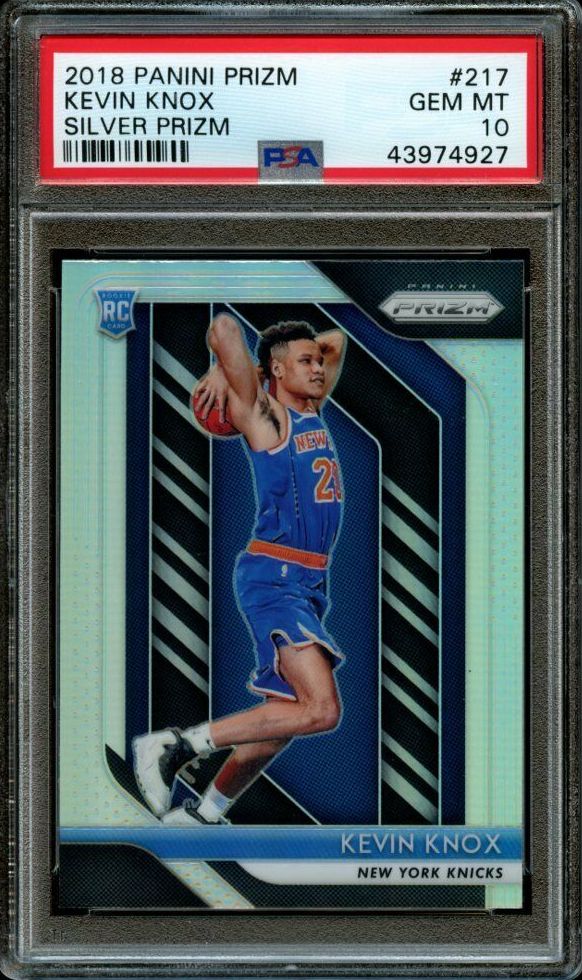 Next up, with the tenth pick ending up with the Phoenix Suns, Mikal Bridges. I really feel bad for Bridges, for 45 minutes on draft night he was the feel-good story of the draft. Born in Philadelphia, PA, ended up playing college ball at Villanova in Philadelphia's back yard, won two national championships for his hometown team. On top of all that, his mom is an executive working within the Philadelphia 76ers organization, and on draft night with the 10th pick, the 76ers were keeping the family together. Mom was happy, son was happy, tears flowing, good feelings all-around, and then 45 minutes later, they ship him almost as far away as possible to Phoenix for Zhaire Smith and Miami's 2021 first round pick.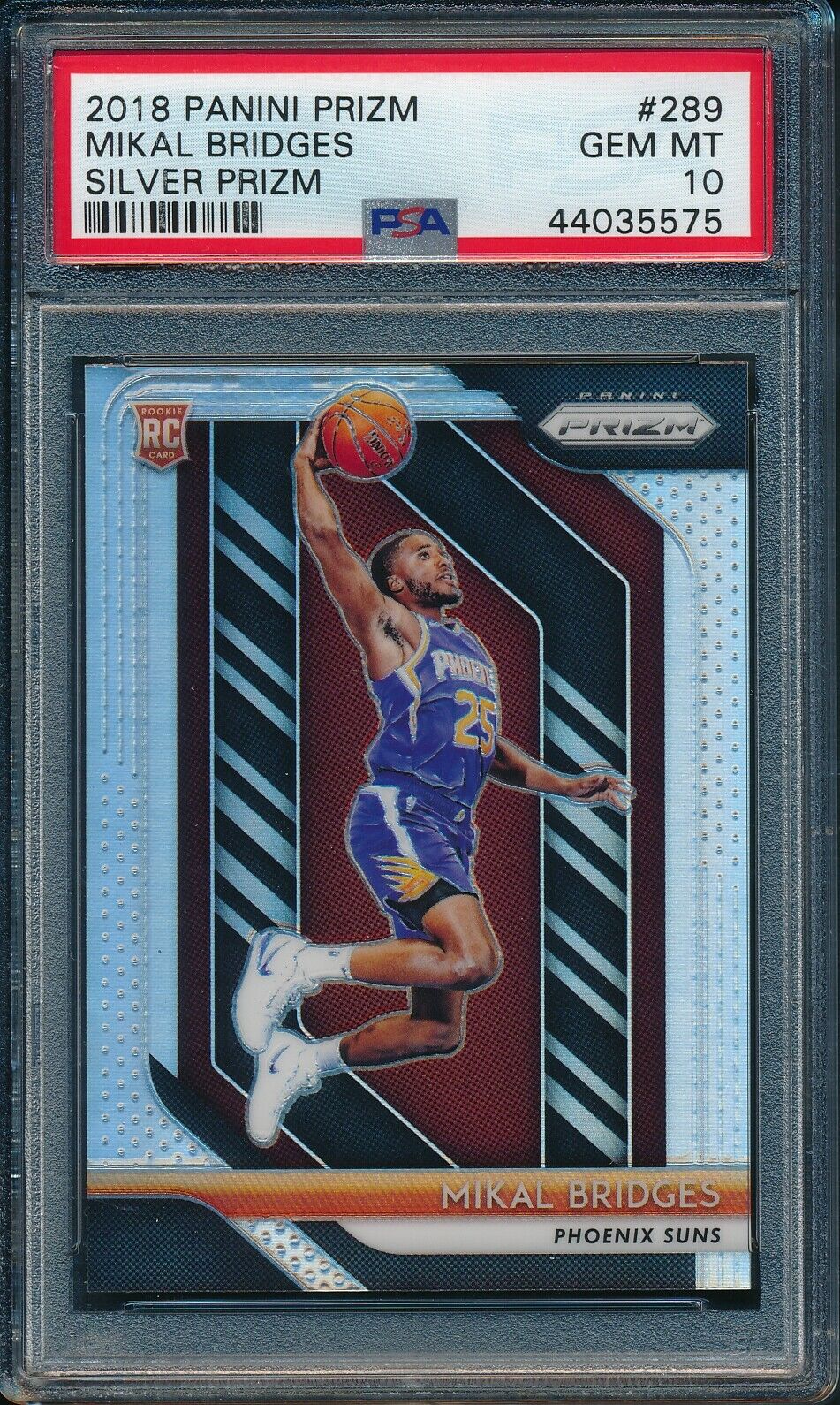 In two years Zhaire Smith has played 143 minutes over the span of 13 games for the 76ers, and I really think a lot of the holes in the Sixers roster would be a perfect fit for Mikal Bridges to fill. Meanwhile I just don't think the fit is as clean in Phoenix for Bridges, that said, I really like what he's done in Phoenix so far, and I really wish he'd been doing these things in Philadelphia because we'd all be much higher on him if he were doing it in Philly. 
Let's look at what he's done. In two years in the league, Bridges has solidified his spot as a really good wing defender, one of the best in the league, he can effectively guard four positions, and by all calculations he was one of the best 50 or so defensive players in basketball. I know defense doesn't mean much for his cards, but it does afford him a long leash on an NBA Roster and will be the key to him having a long NBA career. Offensively, the start of the season was pretty rough for Bridges. With a new coaching staff he was averaging under 20 minutes a game over the first two months of the season, and he only contributed 6 points, 3.4 rebounds, and assist and a steal and a half. He did that while shooting only 21% from three, which is obviously terrible. At some point during December, Monty Williams realized that Bridges should be playing, and in the new calendar he averaged 33 minutes per game. After that cold start to the season, from December onward, Bridges shot 38% from 3 and averaged 10 points, 4 rebounds, 2 assists and a steal and a half. He was extremely efficient with a true shooting of 64%. Wasn't like an amazing facilitator by any means but showed a willingness to pass and create for his teammates from the wing. 
All told, I like Mikal Bridges quite a bit. He's never going to be a top two player on a contender or anything like that, never going to be the focal point of an offense. But he really looks like he's going to be a very good 3 and D player, the type of glue guy that will earn lots of praise from his teammates wherever he goes. He should be a starter long-term in this league as a low usage three and d guy, spending his time covering the opposing team's best wing. There's a ton of value in that type of player on the court, less value for us of course. His PSA 10 Prizm Silver RC's are auctioning off lately in the 30 to mid 30 dollar range. Which, I mean, is just absolutely nothing compared to what a lot of these guys are going for, I mean, this is right around Kevin Knox range, and while I don't think Kevin Knox is going to get too many more starts in his career, I think Bridges is clearly a long-term starter. Of course playing in Phoenix hurts his value, not being an eye popping highlights type of player hurts his value, and also not being a big time offensive threat clearly hurts his value. But I still think he's a value buy, I really don't think we're ever going to see much of a drop from these basement prices. He's the type of player that should be a local fan favorite wherever he goes, so I think there is some sneaky value here. I think he's a buy, although I would never expect any astronomical returns or anything like that. But a value buy. 
Alright, with the next pick in the 2018 NBA draft, one of my favorite players from this draft class, pick number 11 ending up with the Los Angeles Clippers, Shai Gilgeous-Alexander. Of course, now he plays for the Oklahoma City Thunder, as he was the centerpiece for the Paul George trade, part of just a masterclass offseason from Sam Presti and the Oklahoma City Thunder. He took a Oklahoma City Thunder team that probably wasn't going to go super deep in the playoffs and that owed a combined $276 Million or so dollars to Russell Westbrook and Paul George. He spun PG3 into Danillo Galinari and Shai Gilgeous Alexander and five first round picks along with two pick swaps, and then he flipped Westbrook, for Chris Paul and two first round picks and two more pick swaps.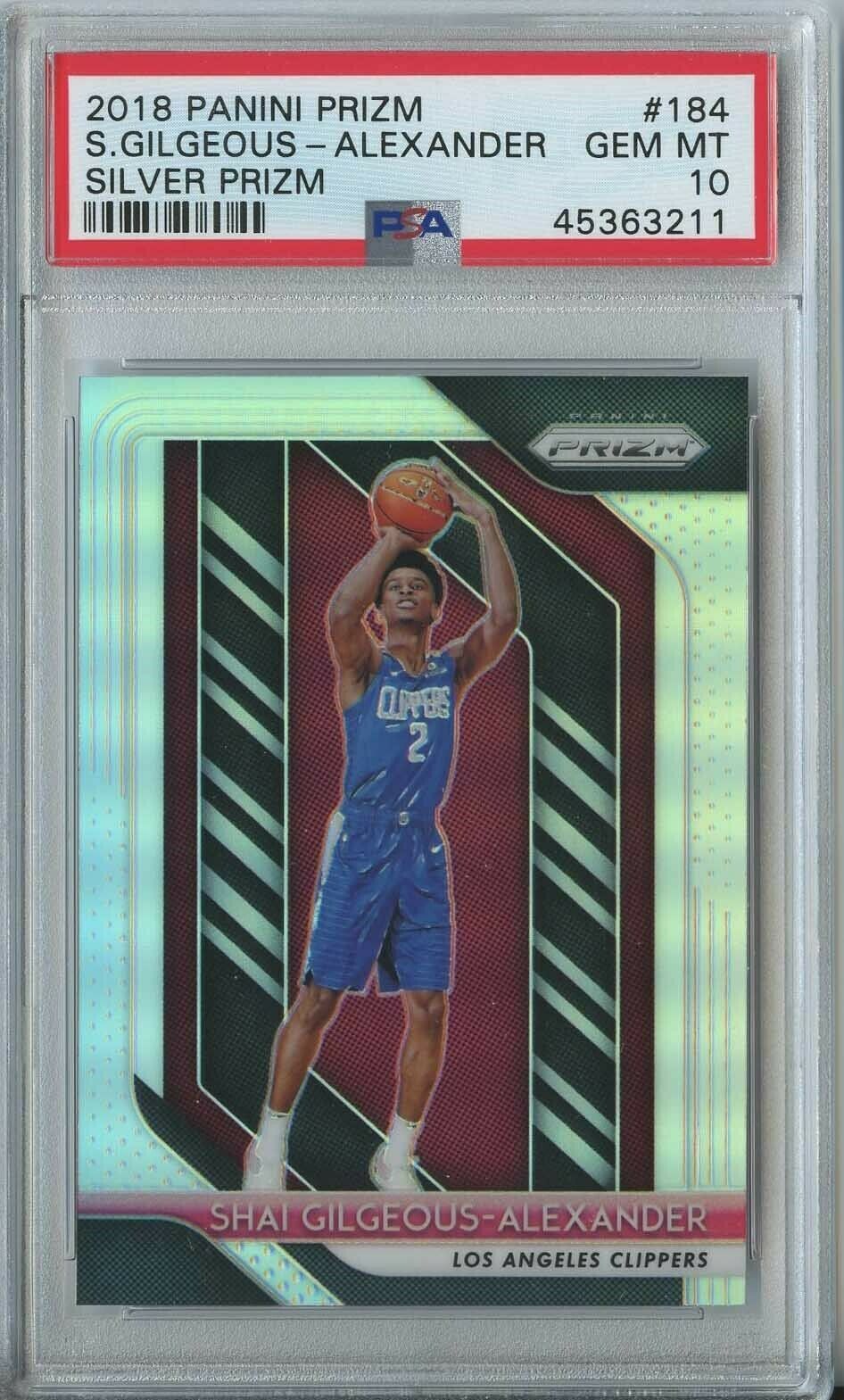 Now the Rockets and the Thunder share the same record, the Rockets owner Tilman Fertitta appears to be broke, and to top it all off, the Thunder were on pace to finish with a better record this season than they did last year, and they're set up really well for the future. A big part of both their current and future success is the young guard out of Kentucky, Shai Gilgeous-Alexander. I really think this draft class is going to end up having quite a few all-stars, all-nba, hall of fame level players in it. Obviously Luka and Trae Young are on that level, I'm also very high on Triple J and Michael Porter Jr. longterm, and Shai Gilgeous Alexander is right there with all of them to really make some big waves longterm in this league. 
In 35 minutes per night, Shai averaged 19 points, 6 rebounds, 3 assists, just over a steal and almost a block. He shot 47% from the field and 35% from three and 80% from the line. On the surface, a lot of his numbers look pretty similar to a guy like Collin Sexton, but you go a little deeper and there's just so much more to like. He's pretty strong in the catch-all performance metrics, his on/off splits are really good: the Thunder are quite a bit better when he's playing. Obviously he has better teammates than Sexton does in Cleveland, but Shai playing alongside better teammates really makes him look a bit better when you consider a few factors. Playing alongside a rejuvenated Chris Paul his assist numbers remain pretty low, but I don't think there's anything holding him back in that category if he's given playmaking responsibilities. And at only 21 years old, being moved off his primary position due to playing alongside CP3, he showed an adaptability which is really admirable in a young player. His Usage was a touch under 24% this year, but I think as that rises over the coming years, there's no reason Shai can't be a 24 point, 6 rebound, 7 assist, steal and a half, and a block type of guy, and obviously that would be a top, i don't know, 20 player in this league. He's been an active contributor to winning thus far in his career, and I think that will obviously continue. I think he's going to be an all-star in two years possibly, and after that, he's a regular in the national conversation. He clearly has things to iron out, namely getting those assists back up once the ball is in his hands, and improving the shot, but that doesn't seem impossible or even improbable. 
So I have him down as a clear buy in this draft class. Haven't been too many PSA 10 Prizm Silver RC auctions of his ending recently, although the few that have have been ending right around $400. I think that's a clear buy, I really like his potential moving forward, and I really like the position his team is in moving forward. The Oklahoma City Thunder figure into the Western Conference Playoff race for the foreseeable future, and they are well-equipped to make a run at any disgruntled star that demands a trade. So, no hesitation to recommend a buy on Shai, there's a lot to like about that entire situation. 
Last guy on my list for today is the other Bridges, Miles Bridges of the Charlotte Hornets. He's been a big disappointment so far in his career, didn't have any sort of sophomore jump, and we're going to just have to hope for a third-year player jump. I think everyone really thought this year presented a huge opportunity for young Miles, the rest of the roster was pretty devoid of any talent and it looked like he could step in and be an offensive leader on this team. But he responded to those high hopes with 13 points, 6 rebounds, and two assists while shooting only 42% from the field and 33% from deep on 4.6 three point attempts per game. Obviously a lot to be desired. Per 36 minutes only saw a slight increase in scoring over his rookie year, his defensive numbers were down, his rebounding was down, and his shooting was down. Obviously he was just not ready for the type of jump everyone penciled him in for this year. 
He would probably be better off developmentally if he could slide down to the four and be a smaller power forward, of course they now have PJ Washington playing most of the minutes at that position, and he was quite a bit more impressive as a rookie than Miles Bridges was this season. So, it's kind of hard to project what Bridges will be moving forward. Really in almost everything he took a step back. I wouldn't expect him to take another step back this year, I don't know if he's going to make a leap, but I wouldn't be surprised either. He certainly will have every opportunity to do so on this Charlotte team. 
PSA 10 Prizm Silver RC's auctioning off in the $40-50 range recently. So a bit more than Mikal Bridges, and although I like Mikal quite a bit more, Miles at least has the illusion of possibly becoming the driving force of an offense, although he currently appears a long way from that. I don't know what to recommend. Sell, I guess, although if you can risk losing it all, waiting and seeing if he can make a jump would make sense to me. I wouldn't be banking on him ever being a top 100 type of NBA player, but who really knows. Guys go through spurts of growth all the time, and that could certainly happen for Bridges. I'm not recommending him as a buy though. 
I want to start next week's video with Michael Porter Jr., which means that the last player under consideration this week is Jerome Robinson. Not going to spend much time on him, has been really bad thus far, already on his second team and not for good reasons like Shai Gilgeous Alexander. He was shipped out of LA with Mo Harkless and two first round picks to pick up Marcus Morris. Can't play defense, hasn't shot it well at all, and also hasn't done anything else of note. He's now playing for a really bad Washington Wizards team, and I don't foresee things changing for him all too much anytime soon. His PSA 10 Prizm Silver RC's are auctioning for not a lot, and not very often, so I'd probably just hold and hope for the best, if you are someone that's holding one of his 29 PSA 10 rookie cards. IF you're sitting on an ungraded rookie, again probably hold and hope for the best, you're not out much at this point anyways. But don't hold your breath.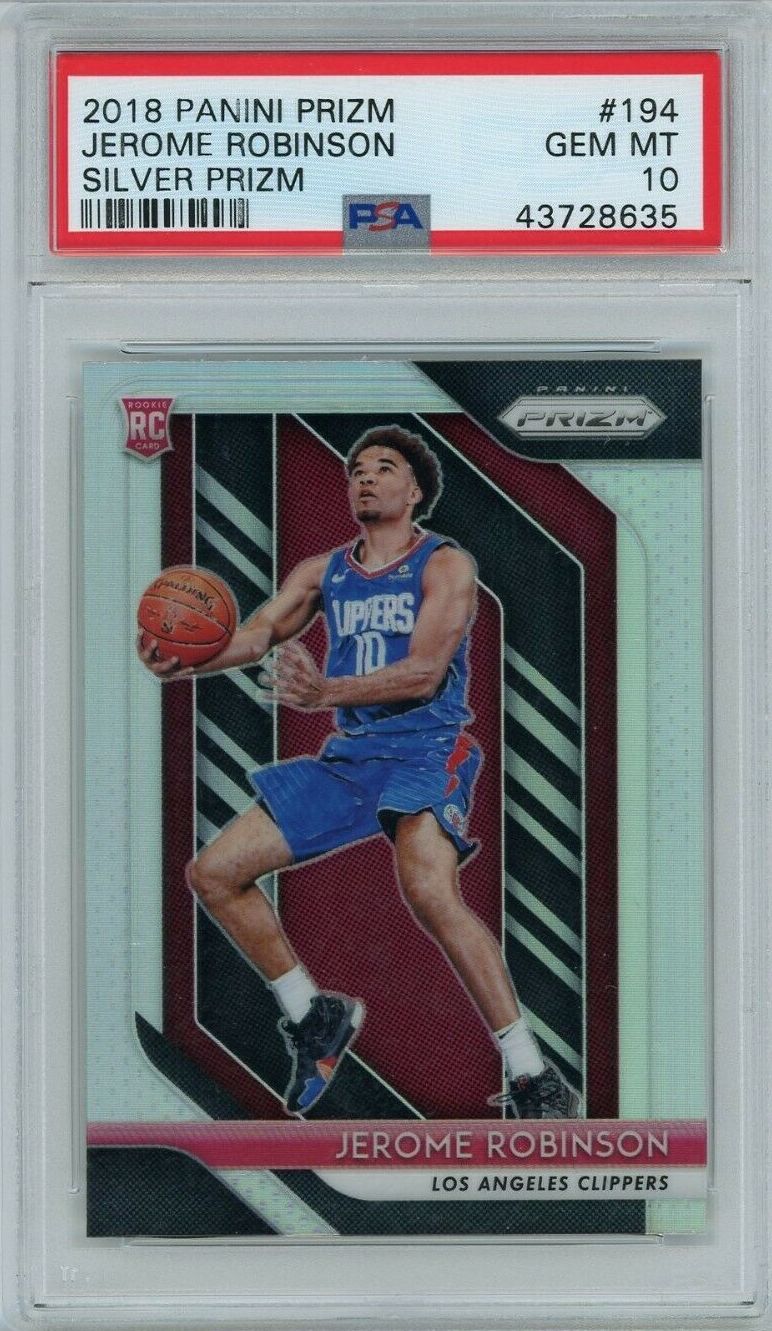 Ok, that's all I have time for. As always, feel free to comment on Youtube or on Instagram. I do like to continue the conversation down there, and would love to hear your thoughts. Alright, that's all I have time for, thank you very much for listening. See ya.
Sign up for The Daily Slab email to get the most up-to-date sports card insights straight to your inbox.